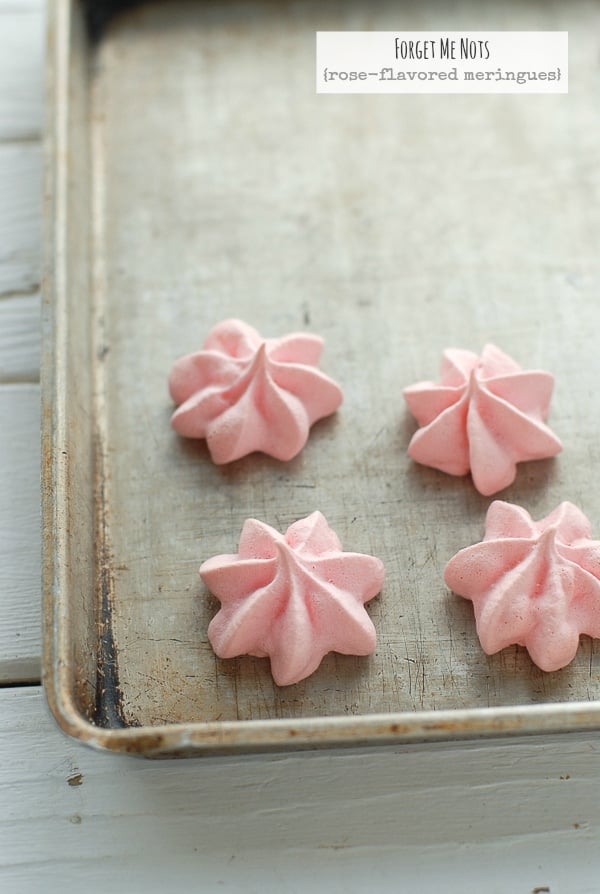 Without question, my favorite cookies made by my maternal Grandmother were 'Forgotten Cookies'. As a child I did not know they were a meringue based cookie as I was too busy being captivated by the magic of them. They are made from a simple combination of egg whites and sugar, pecans and chocolate chips that are put into a preheated oven (which is turned off) and left alone all night. In the morning they would have transformed from a glossy dollop of batter to a perfectly white, matte cookie. They were not like any other I'd ever had and an exotic star when compared to run of the mill chocolate chip, oatmeal raisin or peanut butter cookies.
When placing the cookie in one's mouth it bears the mystery of cotton candy; what seemed to present as a crunchy cookie begins to dissolve immediately leaving the nuts and chocolate to chew. It thought it was fantastically unexplainable. Of course as an adult I now know these are the wiles of a meringue cookie. They appear prim and well postured only to dissolve when in one's mouth; like a bird that refuses to be caught in a cage. Poof!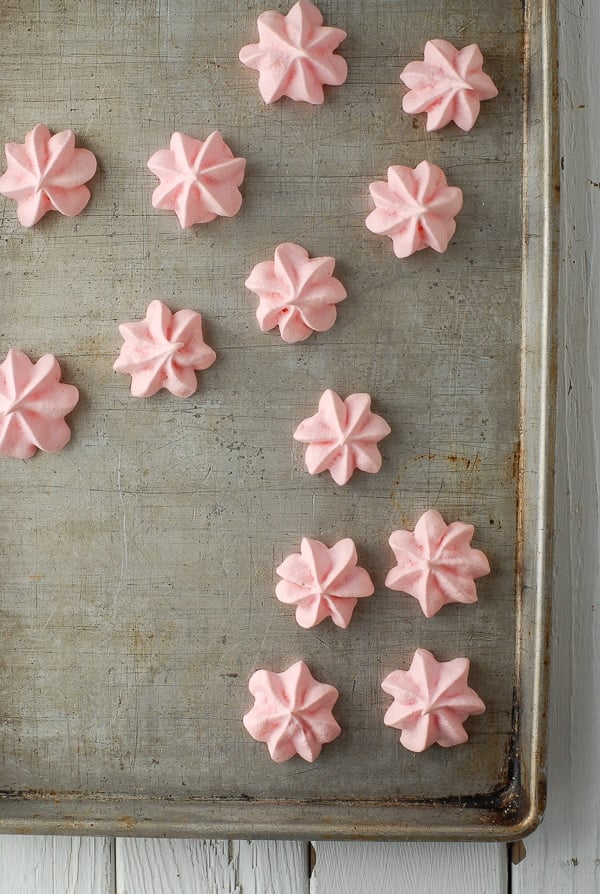 Meringues are a personal thing. Some love them for all the things I describe, some poo-poo them for the same reasons. They are a very light treat, perfect for those hanging onto New Year's Resolutions like a life raft in a monsoon; or for those appreciating a bit of whimsy in their day.
In anticipation of Valentine's Day I wanted to create an homage to the Forgotten Cookies with a holiday spin. These meringue cookies are sweet and simple. Bite-size rose-hued treats the flavor of roses. I discovered rose extract awhile back when seeking to make a surprising birthday treat for my daughter. I made cupcakes with rose-flavored cream. She loved them. It's an interesting experience to eat something that tastes like something smells but is there a more iconic symbol of love than the red rose? I think not.