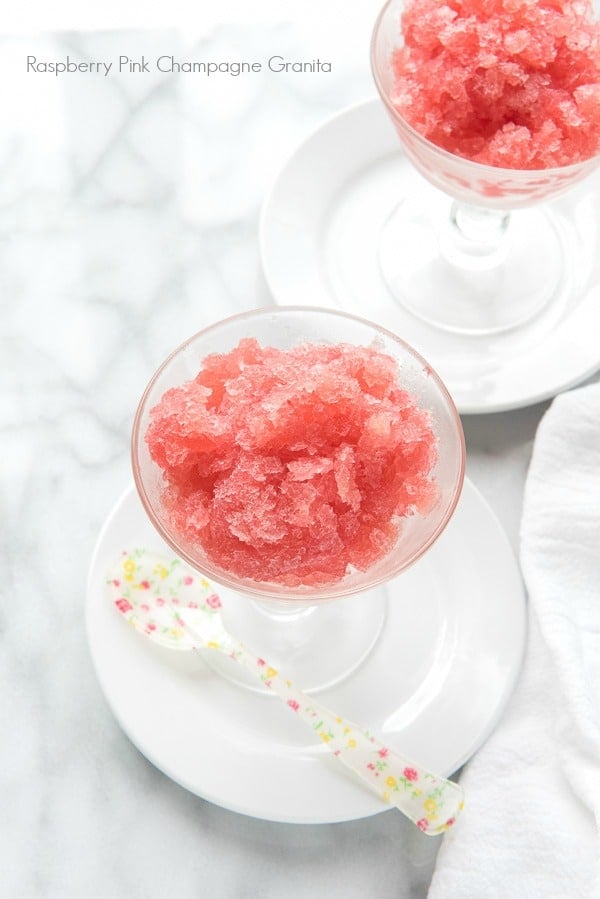 Ever since I made the Red White & Blue Sports Drink Popsicles for July 4th, I've been sort of obsessed with icy foods and drinks. At the heart of the summer it's almost impossible to feel fully hydrated and I feel like I'm visiting the freezer for crushed ice in water all day long. Unlike dairy-based frozen desserts which can make you thirsty, juice or water based desserts really do help with a sweet summer cool down. Adding champagne to that formula takes it all up a notch still!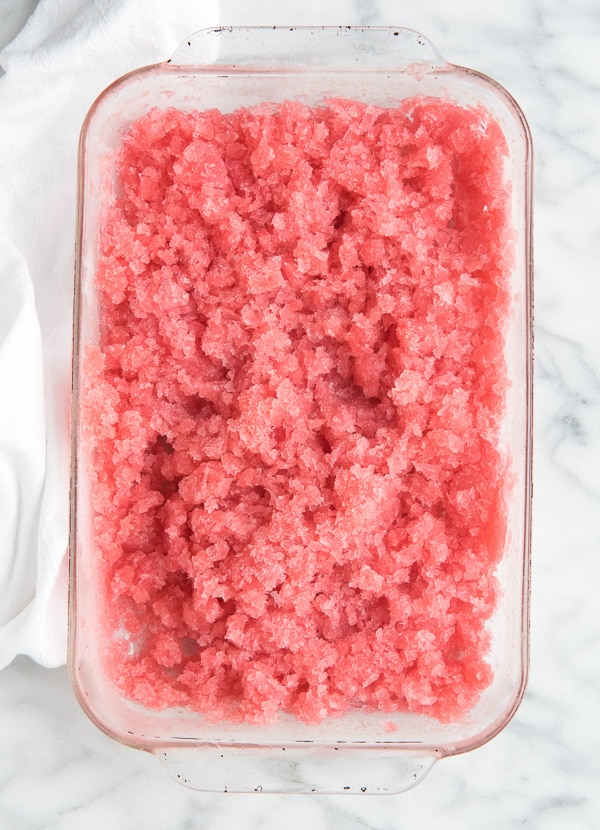 I decided to couple ruby red summer-ripe raspberries and pink champagne into a luscious granita. For those who may not have tasted or made one, it is a simple dessert made from sweetened liquid, frozen and raked with a fork during the freezing process to result in a snow cone textured dessert. The alcohol prohibits a hard freeze making a satisfying icy-slushy texture.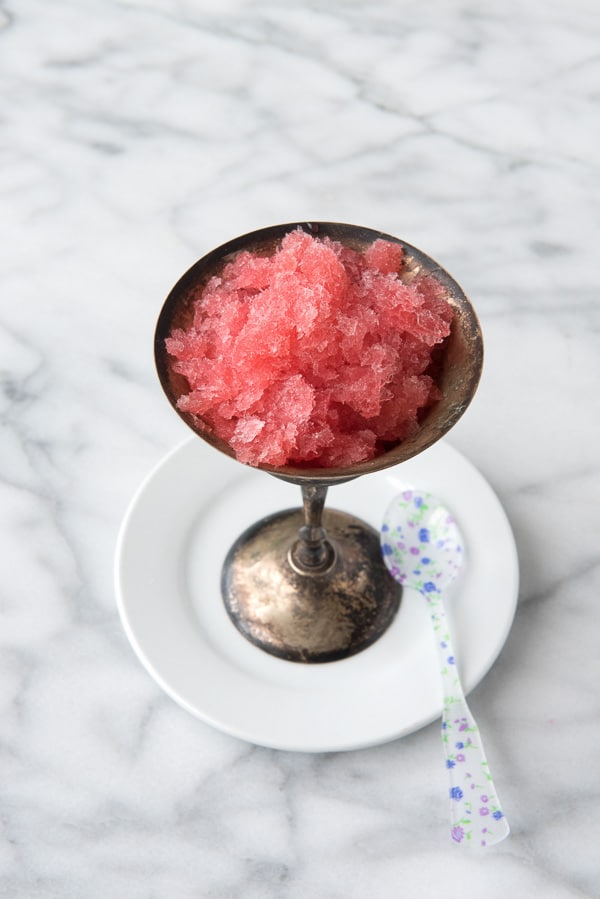 The end result is visually beautiful deep pink dessert with the heady perfumed flavor of raspberries as well as champagne. It's a sophisticated quencher for a hot summer's night as well as an elegant end to a celebratory dinner. Granita is an easy dessert to make in fact I make it in the evening and let it sit in the freezer overnight. The champagne lengthens the freezing time so making it and leaving it alone for 8-10 hours leaves it ready to be raked and served.