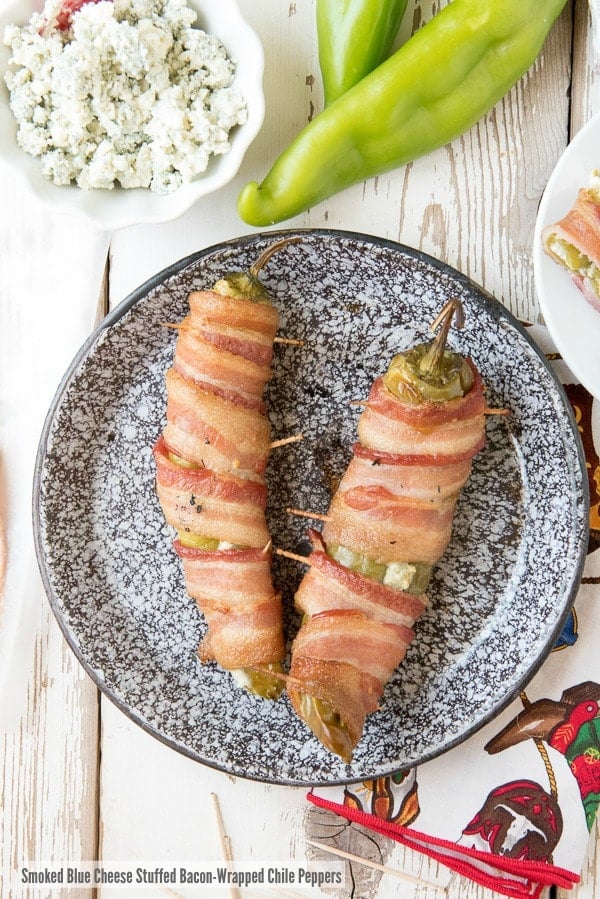 The name of this recipe is a mouthful but it is as well. An irresistible tangy, smoky, slightly spicy, creamy mouthful that warrants every ingredient being called out for it is their unison which creates pure perfection! I did not mention the cream cheese in the recipe title but we'll get to that.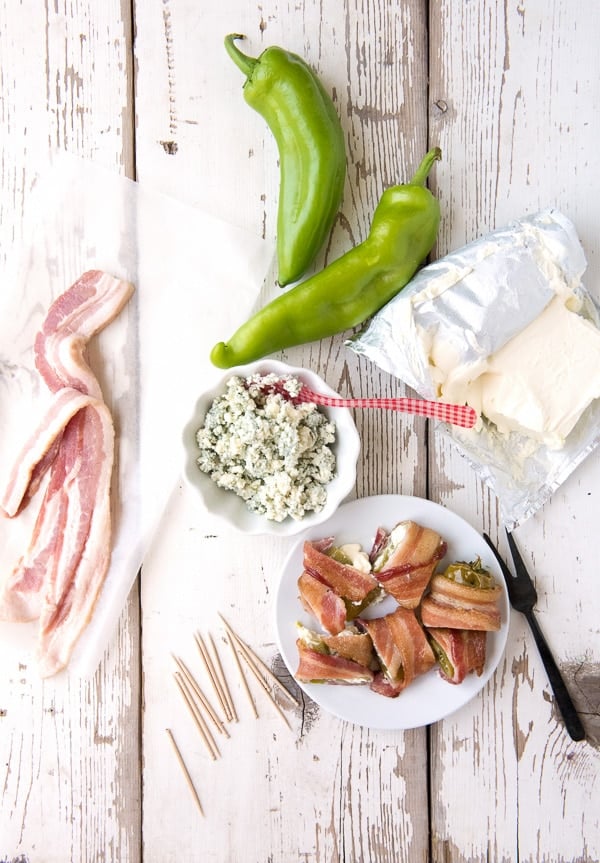 Similar to the Mesquite-Smoked Jalapeno Cheese Bacon-Wrapped Hot Dogs shared over the weekend, these delectable peppers are cooked through smoking alone. In fact they were cooked alongside those hotdogs and easily can be made together for they smoke in the same amount of time.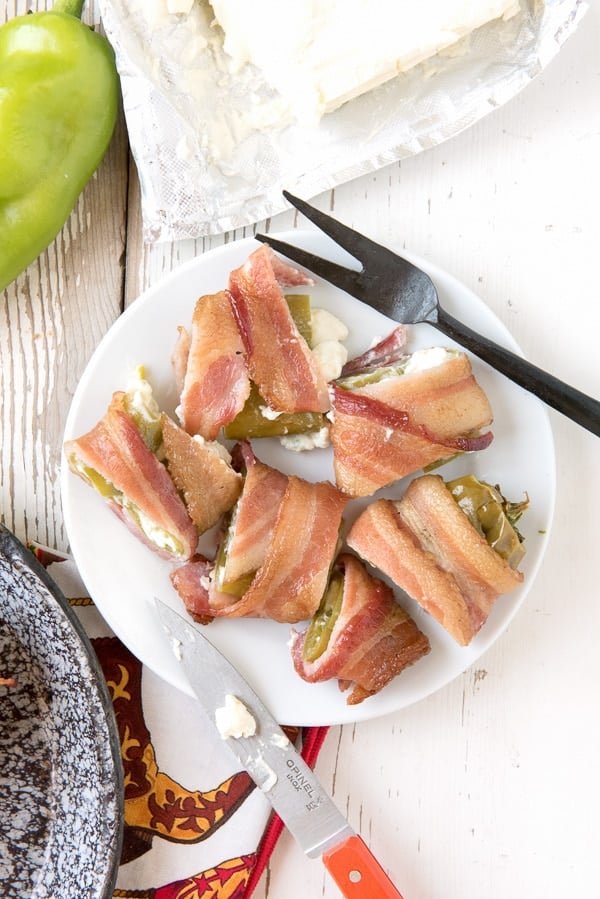 Anaheim chile peppers are larger peppers (long and skinny) making them prime candidates for stuffing. They are only mildly spicy so a great choice for a mixed crowd where everyone will not love some spicy heat in their food. They have the distinct flavor of green chilies found in cans or many Mexican and Southwestern dishes. Because the sizes of the peppers may vary, the amount of blue cheese may also need to vary. I started with a tub of blue cheese crumbles with was plenty.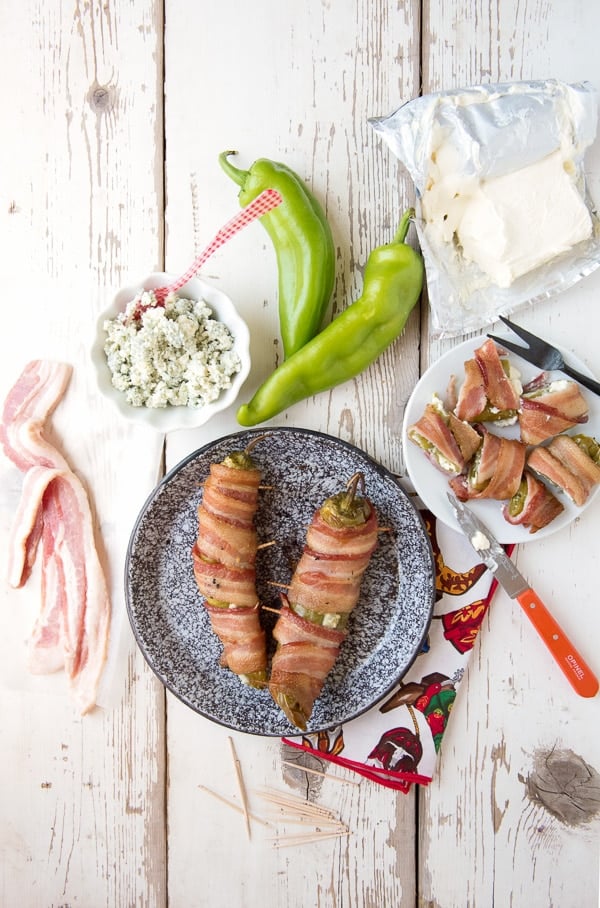 This recipe to me is an affirmation that a few special ingredients is often all that is needed to make a truly memorable dish.
The Anaheim chilies are slit lengthwise and the seeds gently scraped out with the end of a dinner knife (nothing sharp).
An ounce of cream cheese is swiped inside and then the peppers are filled with blue cheese.
Bacon slices (2 slices for a normal 6-8 inch pepper) are wound around and toothpicked in place then the peppers are smoked on the grill over indirect heat.
Due to the size of the pepper I recommend slicing them into 1-inch segments when they are done for serving, perhaps with toothpicks. They absolutely are my new favorite grilled appetizer without a doubt!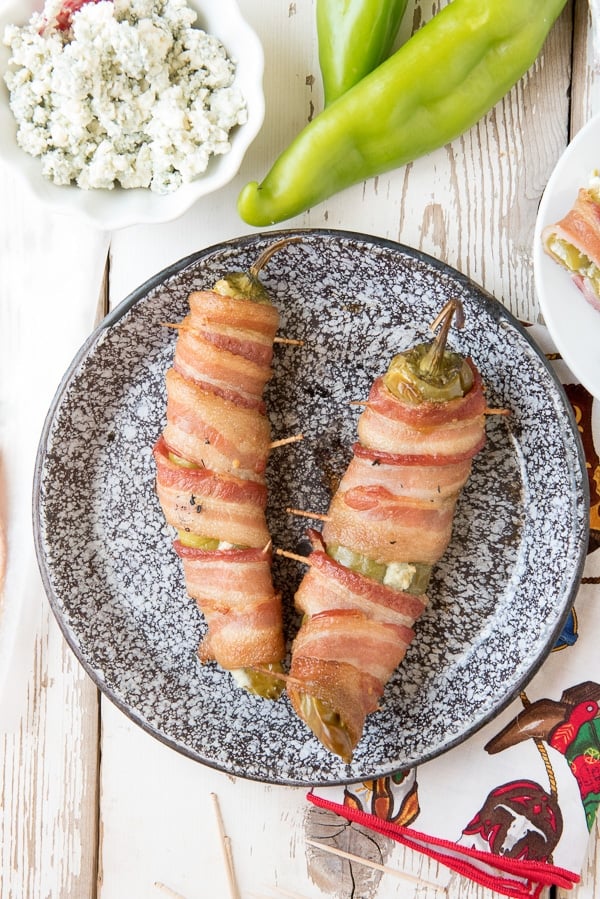 More Recipes You'll Love!
Did you make it? Please RATE THE RECIPE below!
Please SUBSCRIBE and FOLLOW ME on FACEBOOK , TWITTER , INSTAGRAM and PINTEREST !