Cooler weather still leaves room for a seasonal sorbet recipe! Fresh plums, creme de cassis and homemade rosemary-infused gin come together to create Plum Rosemary-Gin Sorbet, a sophisticated frozen dessert in an irresistible shade of pink! No ice cream machine required.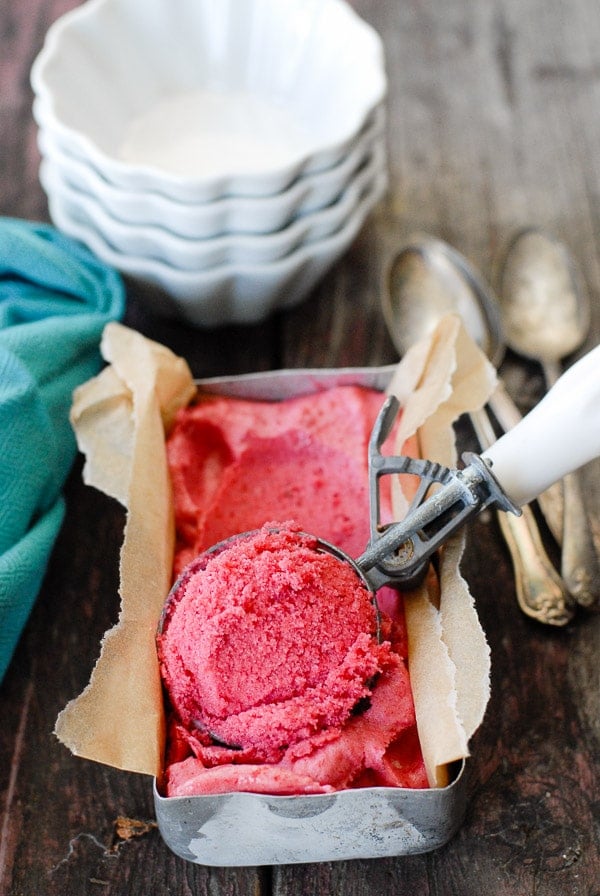 I've been laying low this week. I had surgery earlier in the week and though it was an outpatient surgery, it was under general anesthesia which has left me knocked out! I somehow imagined jumping back to my normal hurry-scurry pace in a day or so however but such was not the case. Between lots of napping I took a walk down memory lane, poking around in the earlier days of Boulder Locavore.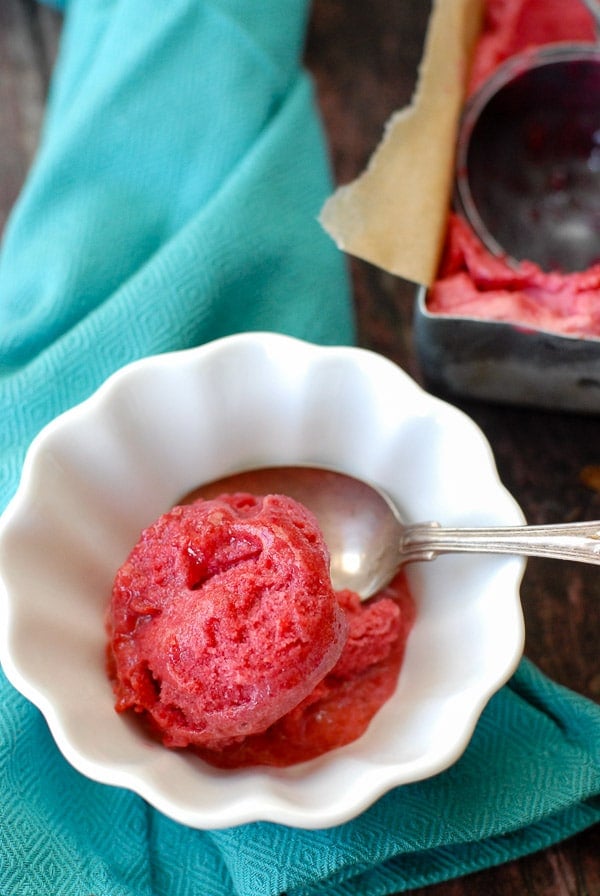 In the first few years of Boulder Locavore I shared a variety of seasonal recipes I loved however I often wrote about three sentences and used tiny photo that did not showcase the recipe at its best. One of my early favorites was this Plum Rosemary-Gin Sorbet. Made with seasonal plums which give the sorbet a gorgeous fuchsia tone, the recipe is simple to make with a sophisticated depth of flavor thanks to crème de cassis and a touch of home infused rosemary gin.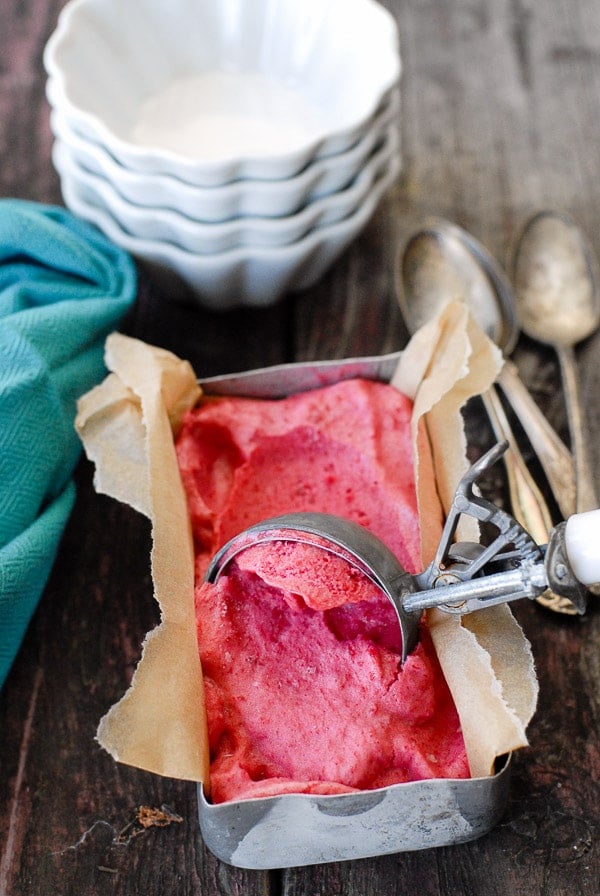 I made this recipe around the time I made and shared Hedgerow Gin, an infused liqueur made traditionally with hedgerow fruits. I fell head over heels with Italian Prune Plum which have a yellow fruit and dusty looking purple skin that shines to be a brilliant jewel tone. Any plum variety will certainly work so pick your favorite.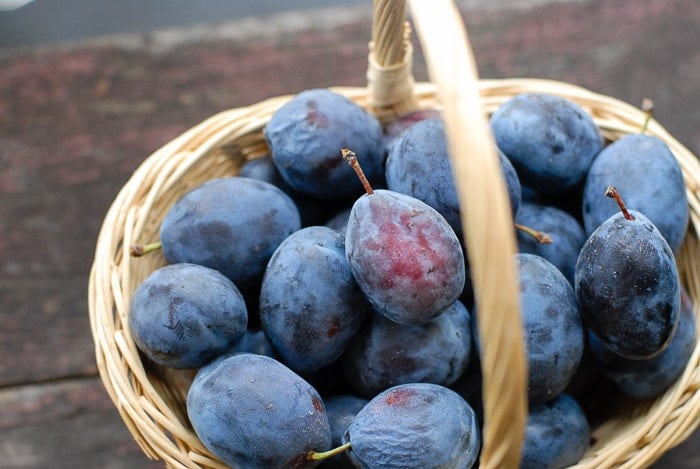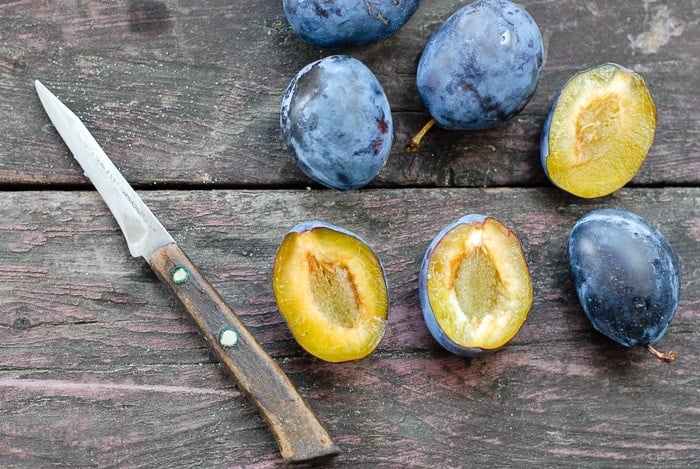 We are in the strange time of year when days might start with the promise of a cozy sweater being mandatory, only to yield to multiple clothes changes and a beastly hot end to the day. Plum Rosemary-Gin Sorbet is a great dessert for the unpredictable mercury, with plums being in season and with bold flavor. The sorbet may be made in a traditional ice cream machine or without a machine (instructions included in recipe).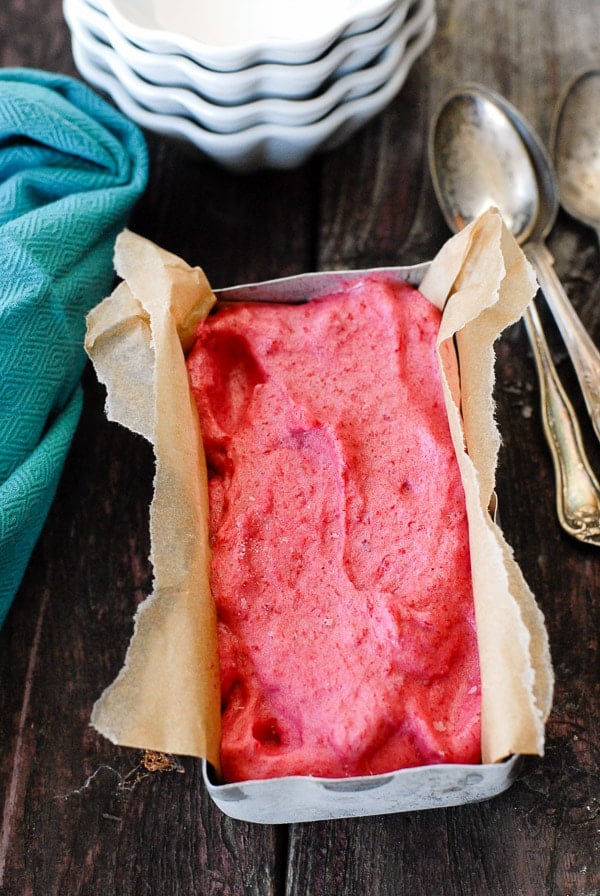 This delicious recipe was originally published in September 2011 and has been updated in 2016.