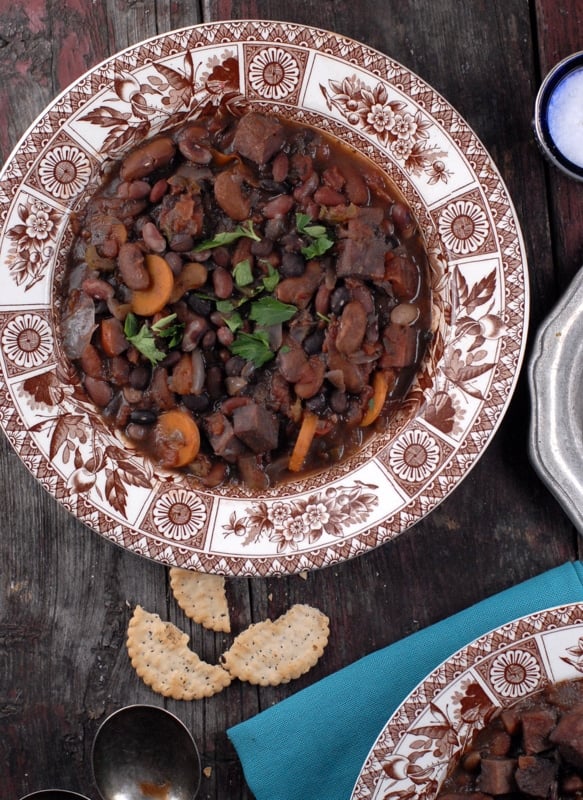 Today is World Diabetes Day and at the prompting of fellow writer/blogger Carolyn Ketchum, author of the blog All Day I Dream About Food, I am participating in an effort to raise awareness about Diabetes through sharing information and a recipe. Carolyn herself is diabetic and I've marveled at her nimble ease with integrating alternative sweeteners into jaw dropping desserts, navigating gluten as well in the process.
Though Diabetes has touched my life through friend's parents and relatives, its potential is really what looms larger for me. What many don't realize is the relationship between Celiac Disease and Type 1 Diabetes. Though I am gluten intolerant I have a Celiac child causing me to keep my finger on the pulse of the interplay between Celiac and Diabetes.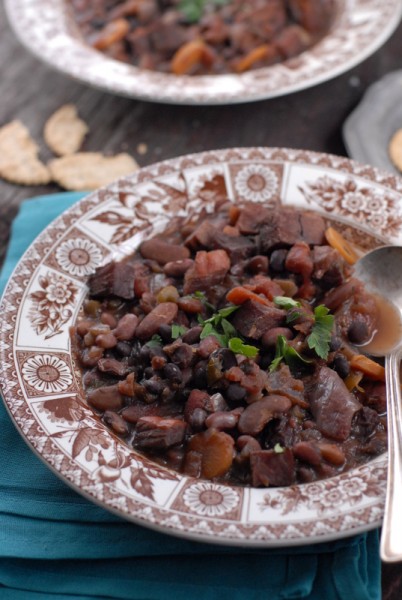 Celiac Disease is an autoimmune condition, meaning one's body identifies an aspect of itself as foreign and launches an internal attack against it. Type 1 Diabetes, insulin-dependent Diabetes, is resultant from an autoimmune process involving the pancreas. Those with an autoimmune condition tend to be more susceptible to additional autoimmune conditions. A genetic link has been determined between Celiac and Type 1 Diabetes. Approximately 6% of those with Type 1 Diabetes also have Celiac. Due to the interrelationship of these two conditions and the lack of clarity on how to prevent Celiac children from developing Type 1 Diabetes, it's important to maintain a healthy, well balanced diet keeping blood sugar stable.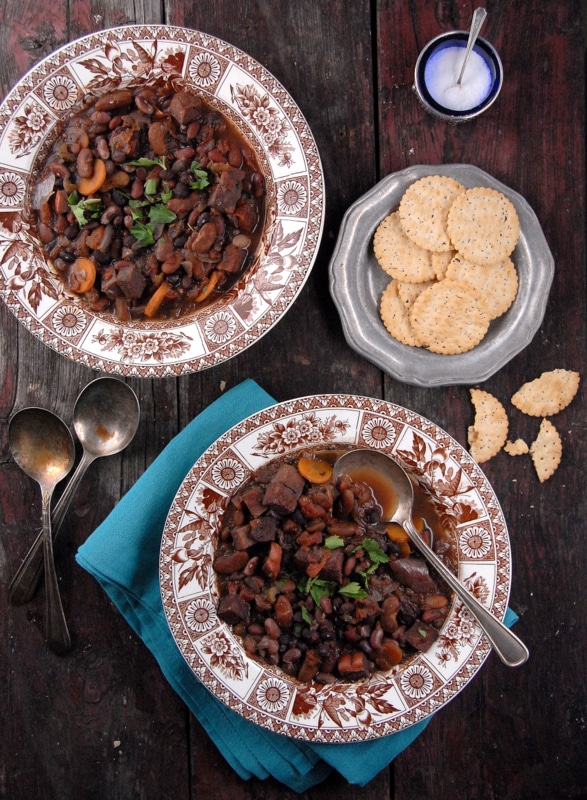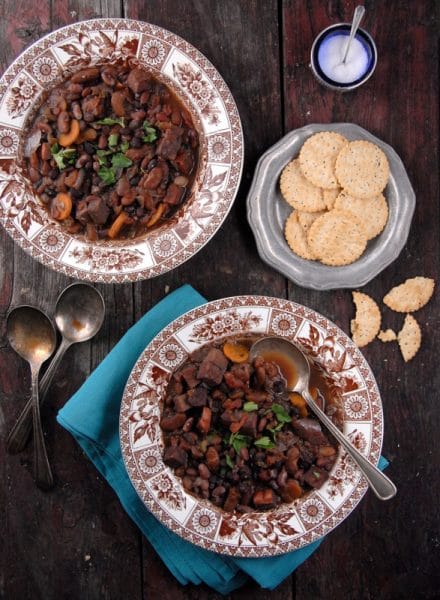 My regular readers will know I love to recreate recipes from my multi-generational family archives and I'd pulled one out awhile ago waiting to take it for a test run: Yankee Beware Soup. Truth be told? The name seduced me. It is typed up on a sheet of paper with no real background to the name revealed. It is a hearty, spicy bean and ham soup with a chunky texture I love. Another appealing aspect, especially with regard to this post, is that beans are known to stabilize blood sugar. With cool weather settling in, soul-warming foods on the forefront of meal planning, this recipe seemed perfect for this post; also being both gluten-free and Diabetes-safe.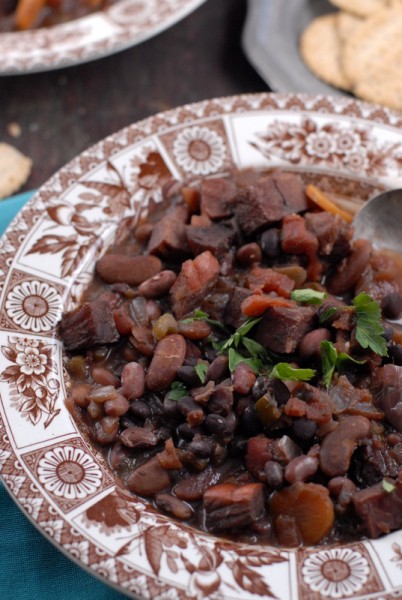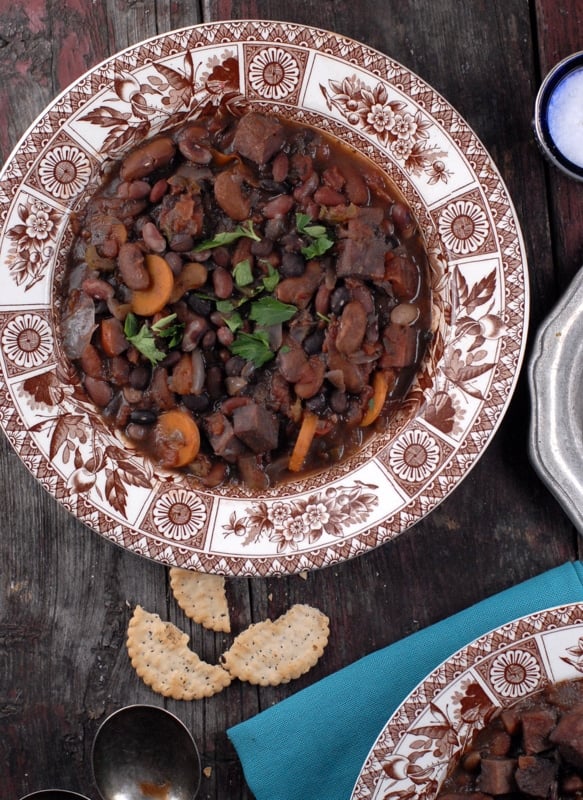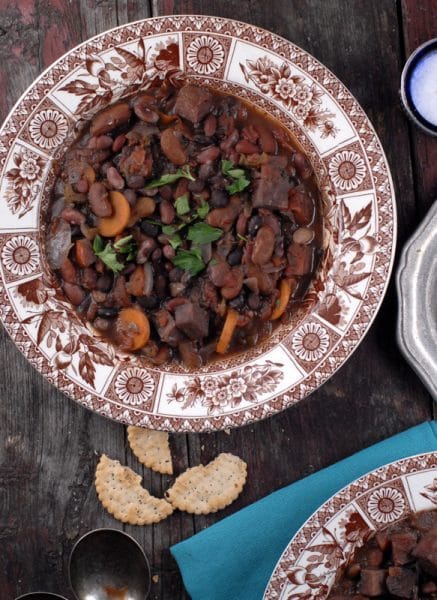 Sources: 'Double Diagnosis: Living with Type 1 Diabetes and Celiac Disease' JDRF.org; 'The Connection Between Diabetes & Celiac Disease" G-Free Foodie; 'The Link Between Celiac Disease and Type 1 Diabetes' AllergicLiving.com; 'Celiac' ChildrenWithDiabetes.com; 'Children With Celiac Disease Are at a Higher Risk for Type 1 Diabetes and Death From Diabetes' American Diabetes Association (Diabetes.org); 'Other Diseases That Are Common in People with Type 1 Diabetes' KidsHealth.org; 'Beans & Blood Sugar' Livestrong.com