Lucky Leprechaun Shots taste like what a leprechaun would drink on a tropical island: Midori Melon liqueur, Malibu coconut rum and pineapple juice. This easy cocktail recipe is perfect for St. Patrick's Day.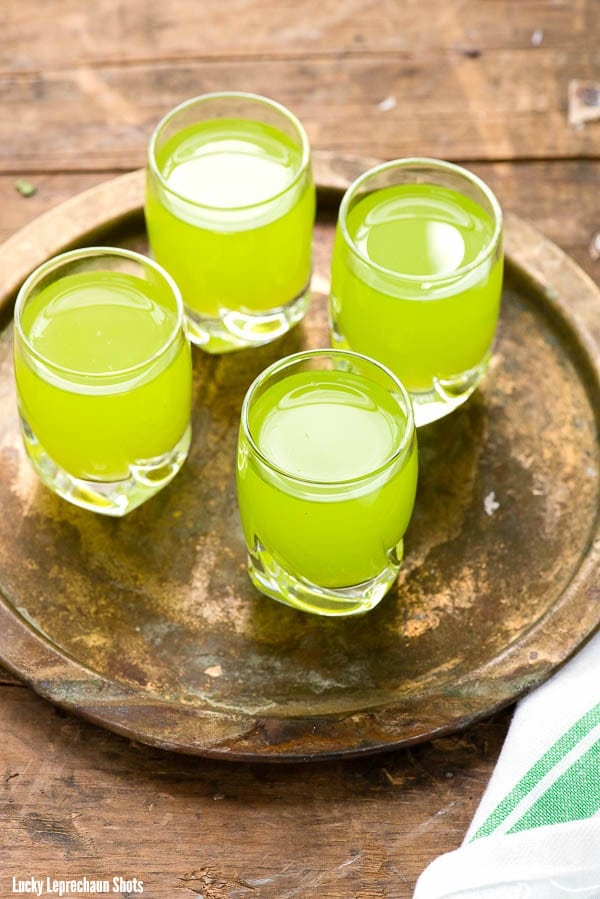 I just couldn't resist doing one more little recipe for St. Patrick's Day: Lucky Leprechaun Shots! A few weeks ago I shared a compilation of 10 Authentic Irish Recipes that are perfect not only for St. Patrick's Day but any day really. They are recipes I've collected on my travels and from other Irish resources. Homey, rustic food that is easy to prepare and always satisfying.
Having done my diligence to the true Irish recipes I wanted to share something with a bit of whimsy (like Leprechaun Bait Bars), and of course something in the cocktail family which is always popular with Boulder Locavore readers. My inspiration for this was sort of random actually. I had visited a local party store last week when making these toy-filled Cascarones, searching for tiny trinkets to put inside them. I'd driven by this store for years however there was nothing friendly about the exterior that tempted me to go in. With my specific mission it was the place to visit however.
While wandering all the aisles of birthday themes and holidays, I came upon a St. Patrick's Day aisle. It was full of things I've seen before: shamrock pins, 'Kiss Me I'm Irish' fare and decorations. Then I spotted these: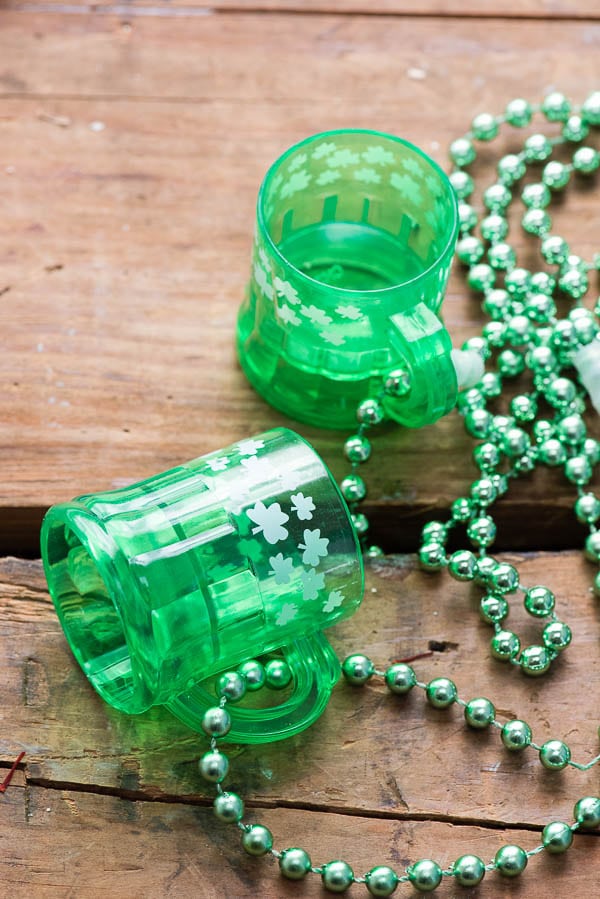 I have not ever seen tiny shamrock-decorated mugs (the size both of a shot glass and what I imagine a leprechaun might drink from) on a beaded necklace so you aren't ever caught without your Irish shot glass I suppose. What really caught my attention though was the selection of them. There were 8 or 9 types to choose from. Some were plastic shot glasses (green of course) on a Mardi Gras type necklaces and others were variations of the mini mug variety. As I marveled over them I realized it WAS a cosmic sign I needed to share a shot recipe for the holiday!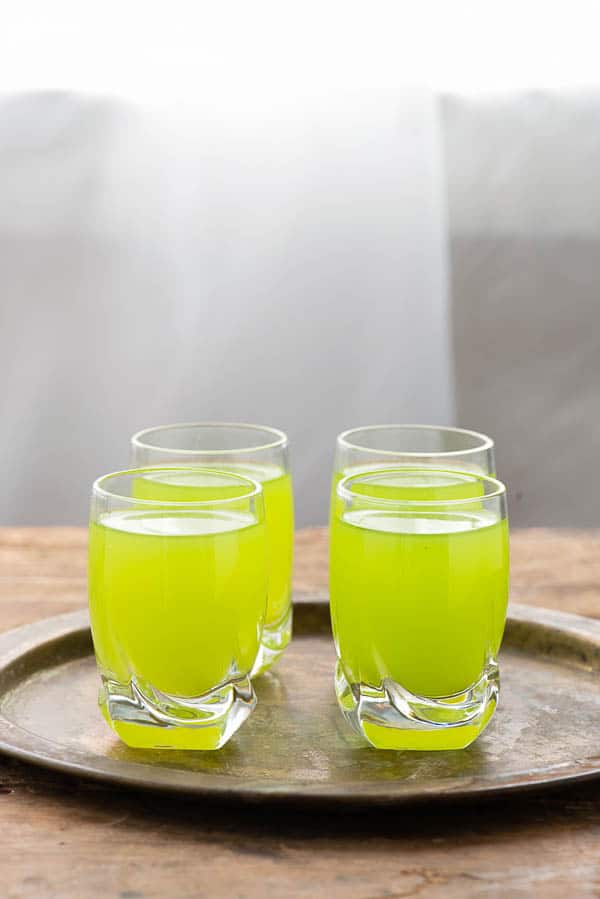 Lucky Leprechaun Shots are a take on the cocktail of the same name. Ingredients vary in the cocktail, but being well past my shot consumption days I wanted it to actually taste good, not like I was trying to sanitize my mouth and throat. This tastes like what a leprechaun would drink on a tropical island: Midori Melon liqueur, Malibu coconut rum and pineapple juice. It's not sickly sweet with that tinge of I'm-going-to-regret-this-in-the-morning flavor. It doesn't burn going down. It's just good and I love the color; sort of radioactive green! I think you'll like it too.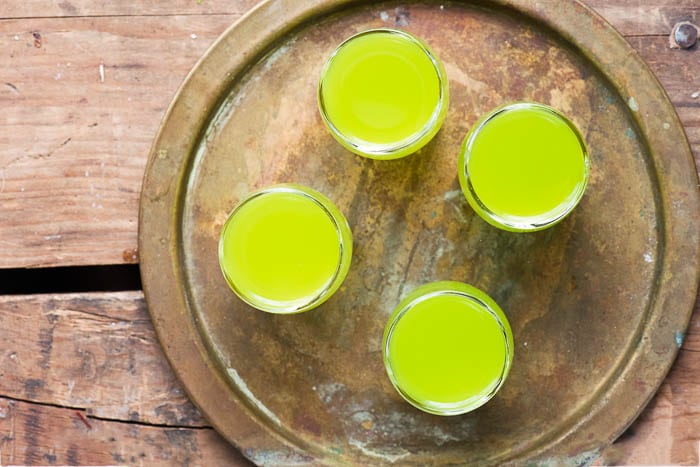 How to Make Lucky Leprechaun Shots:
A cocktail shaker will help you prepare this easy cocktail recipe.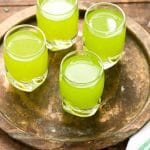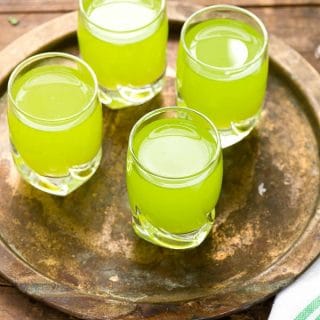 Lucky Leprechaun Shots
These tropical shooters are so delicious every leprechaun will want them.
Servings
1
shot (ingredients may be multiplied for more shots keeping the proportions the same)
Ingredients
1/2

ounce

Midori Liqueur

1/2

ounce

Mailbu Coconut Rum

1/2

ounce

Pineapple Juice
Instructions
Mix the ingredients together and pour into a shot glass. Larger quantities of shots may be made at once keeping the ingredient proportions the same.
Nutrition Facts
Lucky Leprechaun Shots
Amount Per Serving
Calories 78
% Daily Value*
Total Fat 0g 0%
Cholesterol 0mg 0%
Sodium 0mg 0%
Total Carbohydrates 7g 2%
Protein 0g 0%
* Percent Daily Values are based on a 2000 calorie diet.