Gluten-free Slow Cooker Tropical Fruit Granola is a homey granola with crisp (not rock hard) flavored oats, nuts, seeds and soft dried tropical fruit. It couldn't be easier to prepare and leaves the oven free for other cooking too. Gluten option included.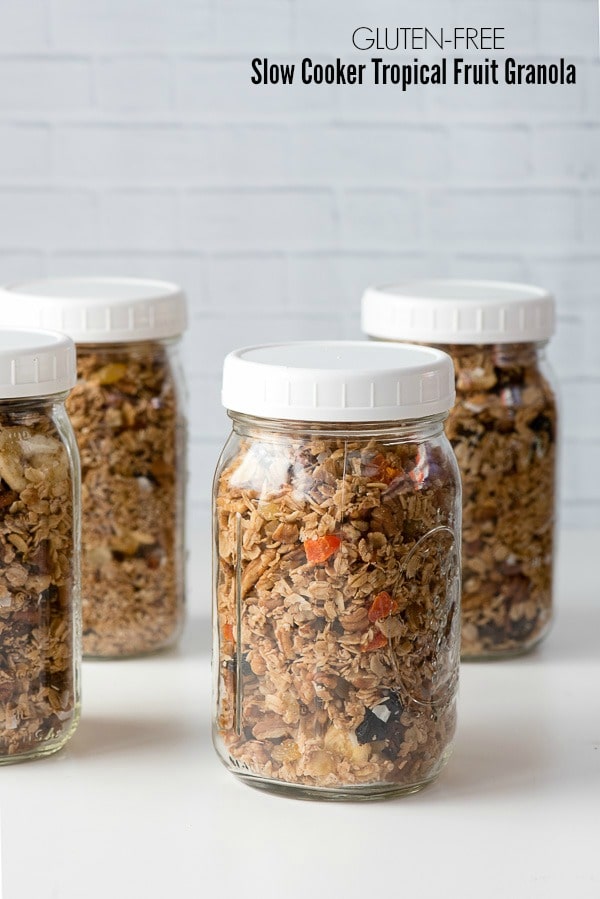 I love granola. Eating it with milk for breakfast, on top of yogurt, n these On the Go Granola-Yogurt-Fruit Breakfast Parfaits or in Coconut Cranberry Granola Energy Bites. I even made Peach Yogurt Granola Breakfast Popsciles using them. It's harder to find gluten-free granola (the oats must be gluten-free) and it struck me, why not make my own?!
I did share a recipe for 'raw' Cranberry Maple Granola early on using a dehydrator. It preserves the nutrients and for those who have a dehydrator it's a great option. Many people do not and frankly mine is packed up in my pantry most of the time too.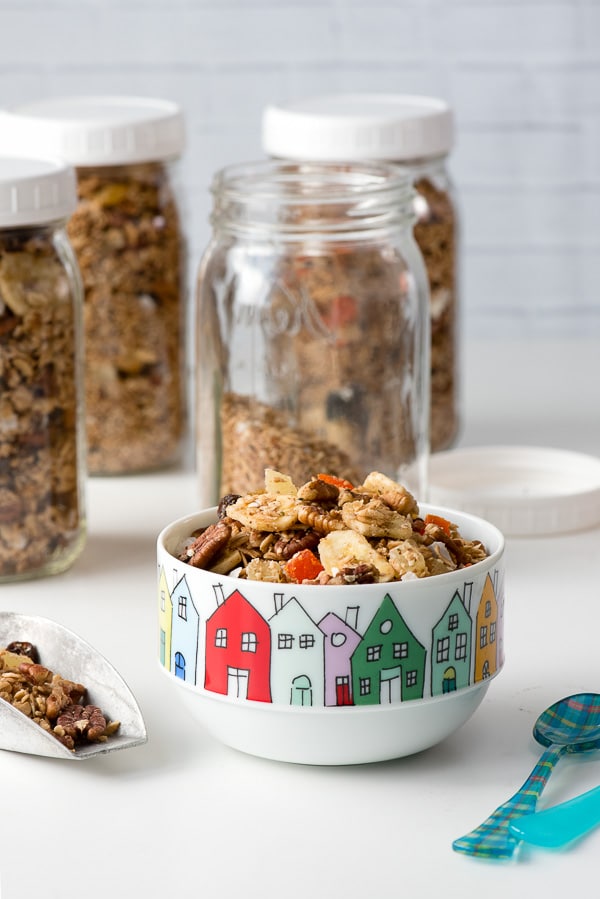 Though granola can be made in the oven I love this Gluten-free Slow Cooker Tropical Fruit Granola recipe. It's all in one container, separate from the oven so I can still cook while making this granola. I also like being able to turn it in the slow cooker finding it easier to do so without spilling (I may be messier than the rest of you!) And for those of you who shelve your slow cooker during the summer, it's a great way to cook without heating up the kitchen in the process.
I simply love this granola…..so does my family. I made two batches in one day which yields four quart-size Mason jars worth. One lives in my husband's office for snacking. The others have been draining faster than I thought for breakfast, or snacks on its own or over something else.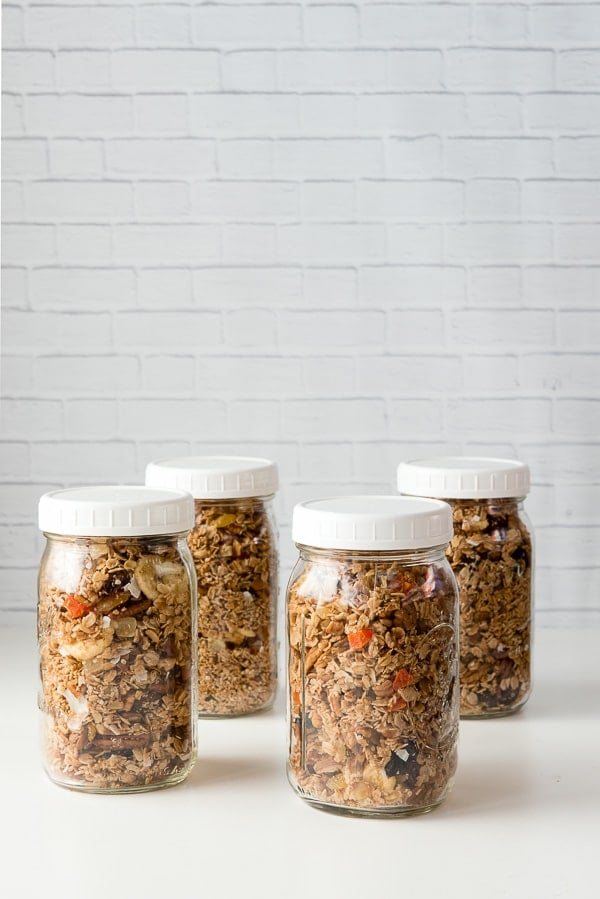 In addition to the easy process of making this granola I love the texture of it when it has cooked and has cooled. It has a crisp texture without being hard. You know what I'm talking about; that granola exfoliation that happens to your gums from the rock-hard clumps in purchased granola. I also like a variety of 'stuff' in my granola, not just flavored oats. This recipe is full of nuts, seeds, tropical fruit bits in a homey-flavored oat base you'll love!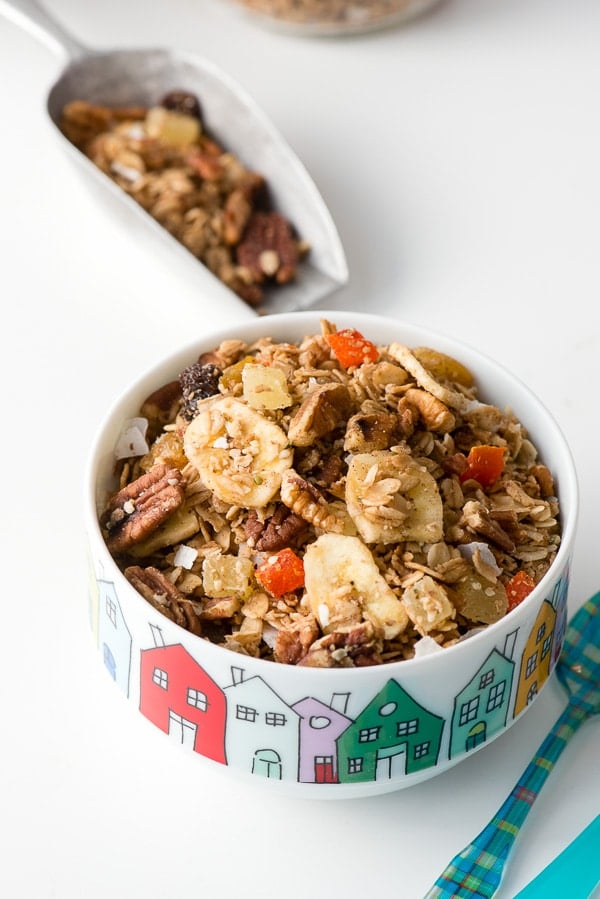 This Gluten-free Slow Cooker Tropical Fruit Granola recipe creates homey flavored granola full of nuts, seeds and tropical fruit bits all in a crisp but not hard mix. Preparation in the slow cooker is easy and leaves the oven free for other cooking (as well as keeps the house cool in the summer months). Traditional (gluten) rolled oats may be easily substituted for those not gluten-free!