Sharing my Foodie Gift Guide for a jump on holiday shopping with ideas no one else is thinking about!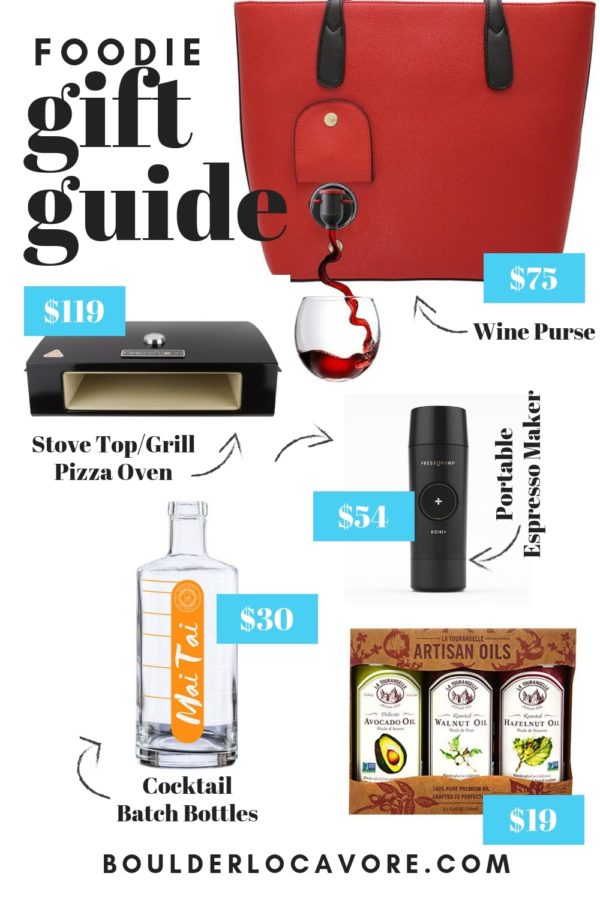 The hardest part of gift giving is a great idea! Whether it's a person who is hard to buy for or just coming up with something unexpected (always a goal of mine personally), it can be tricky.
I've been working with a number of companies to check out some new products and collect some fun ideas that will hopefully make your holiday shopping a bit easier.
I've noted those I've personally tried (marked with the red 'Tried It Love It' label) and the others I've researched thoroughly. I'm sharing them all today with some affiliate links for you to easily explore yourself or purchase conveniently!
How to LEARN MORE/BUY
Next to each items there is a LEARN MORE/BUY label indicating the link for that item! There are additional links in the description for additional items from that manufacturer or complimentary items I like.

For Wine Drinkers on The Go
PortoVino offers a collection of portable bags and backpack to tote your wine discretely. An internal bladder holds up to 2 bottles of wine, keeping it chilled and available with a discrete external spigot.
The bag or backpack is fully functional in addition to holding your favorite vino. Great option for concert goers (check venue regulations), picnics, Girl's Night and more.
We have the day pack and the leather tote bag. Here's the scoop on both: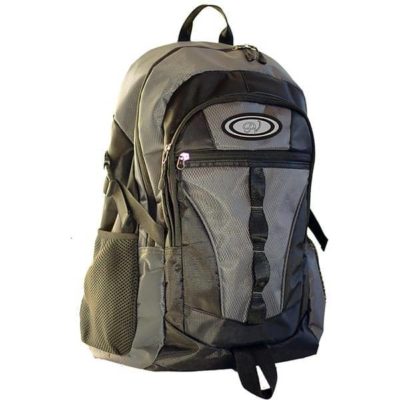 PortoVino Backpack: LEARN MORE/BUY
The PortoVino backpack is the newest addition to the PortoVino family, and it can store and pour up to 2 bottles of wine in a secret insulated zippered pocket.
It's the perfect amount to share with your friends at concerts, the hiking trail, or family outings.
You can easily load the PortoVino with your favorite Rosé, or any beverage and it's roomy enough to fit all your essentials: keys, wallet, cell-phone, water and hiking gear, books, in a separate main compartment.
The Holiday's just became even more fun with a PortoVino Wine backpack that lets you bring the party along wherever you are!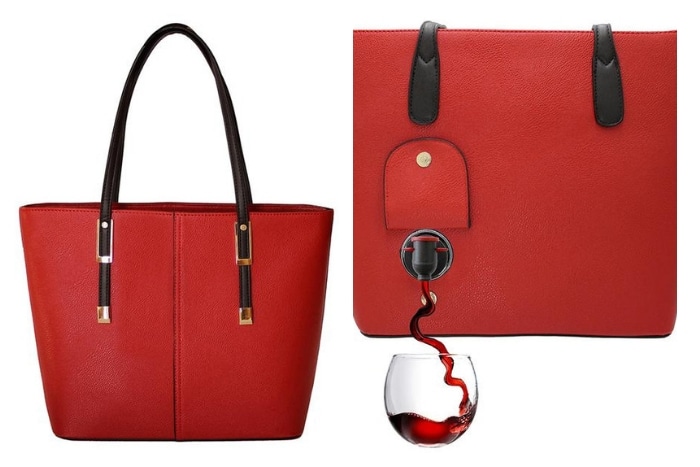 PortoVino classic leather bag: LEARN MORE/BUY
This stylish and elegant Classic PortoVino Wine Purse allows you to store and pour up to 2 bottles of wine in a secret insulated zippered pocket (note: the spigot is not visible unitl lifting the discrete flap; the photo above illustrates the spigot location with flap up).
It's the perfect amount to share with your friends at upcoming Holiday parties, formal events, or even your next spa appointment.
You can easily load the PortoVino with your favorite Rosé, or any beverage and it's roomy enough to fit all your essentials: keys, wallet, cell-phone, makeup, books, etc. in a separate main compartment.
Sipping Chardonnay with your best friends this Holiday season just got even more fun with a PortoVino Wine Purse that lets you bring the party along wherever you are!
Homemade Pizza Lovers!
BakerStone LEARN MORE/BUY
The idea of a home pizza oven is exciting but not practical for most of us. I loved this option of turning an open gas stovetop or grill into a home pizza oven (cooks other foods too) with the BakerStone.
Ultimately I personally was unable to try this due to the configuration of our gas stove top but think it's a cool idea with great reviews.
NOTE: only compatible with a gas stove with open faced burners and knobs on the side (not the top of the stovetop) as well as gas grills.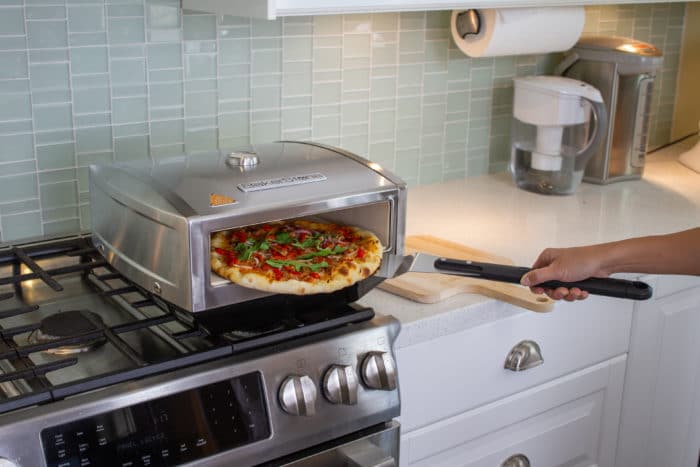 Compatible with gas ranges and stove tops
Fits over a single burner on your gas range or stove top and converts it into a gourmet pizza oven. Just set the burner to High and preheat for around 20 minutes.
Create pizzeria-quality pizzas in 2-4 minutes
With this oven box, you can bake up to an 11″ pizza, bread and cookies.
Stainless steel porcelain-enameled steel and refractory stone materials
Provide a sophisticated look for your kitchen.
Double wall and insulated upper housing
Gives you optimal heat retention for baking or roasting.
Easy to read icons
Indicate the temperature range for oven-style baking and extreme wood-fired temperatures.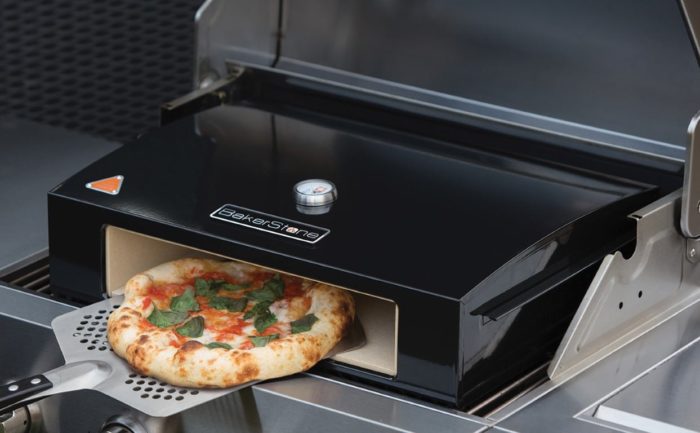 For Coffee Lovers Who Want Quality and Convenience

French Press Travel Mug LEARN MORE/BUY
Those who love good coffee are particular about their coffee. I love a French Press and now Kohi offers French Press technology in a travel mug!
I absolutely love this mug. Grind (or buy pre-ground coffee), add it to the mug, pour in hot water, wait 4 minutes and plunge with the internal plunger and go.
It's easy to prepare while getting ready for the day then take a fresh, bold cup of joe with you!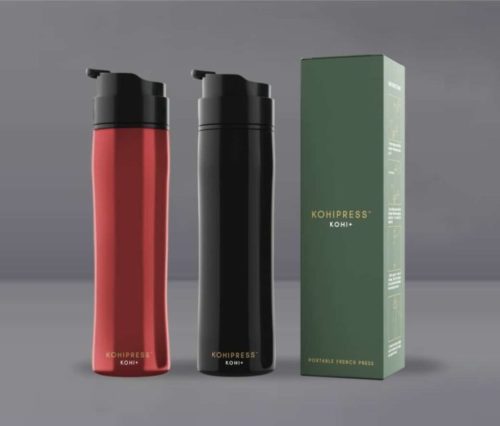 About KOHIPRESS:
We designed this full-immersion brewer with mobility in mind. Just brew, press, and go!
Made with premium stainless steel and BPA-free plastic.
12oz volume capacity.
Vacuum sealed, insulated design: hot or cold temperatures are okay!
Plunger built with a reusable micron stainless steel mesh filter.
Comes with theinsulated travel mug, plunger press, and leak-proof lid. These three dishwasher-safe pieces make up the KOHIPRESS (we'll also throw in a nifty stirring spoon).
Size: 2.7″ x 2.7″ x 10.6″ (L x W x H).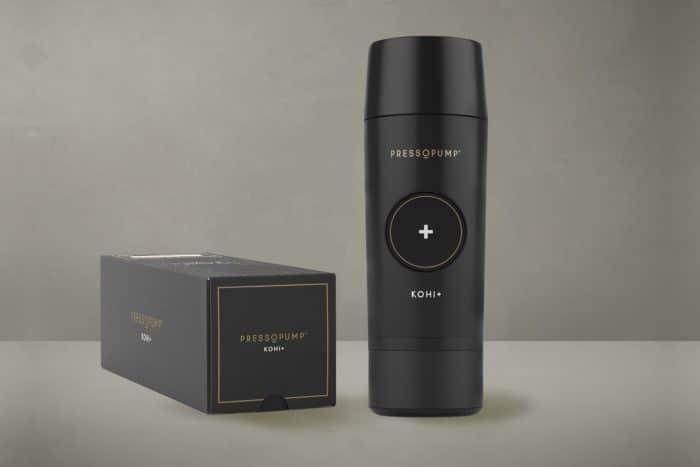 Portable Cordless Espresso Maker LEARN MORE/BUY
Espresso fans will love the Pressopump Cordless Automatic Espresso Maker. It can be taken anywhere and produces an espresso shot with a thick crema on top in less than 2 minutes. All you need is some good ground coffee and boiling water. Great for travel or to keep in your desk at work. Consider gifting with some Illy ground espresso (my favorite)!
Powered by a lithium battery making it completely portable. Comes with a USB charger.
Great tasting authentic espresso
Meets commercial grade pressure requirements at 16 bar. This ensures a pressurized extraction that yields a crema.
Easy to clean and easy to operate. Sleek design.
PRESSOPUMP is compatible with ground coffee or Nespresso® capsules (adapter sold separately).
Size: 3.0″ x 3.0″ x 8.5″ (L x W x H).
For Home Mixologists Who Love to Shake Up Cocktails for Friends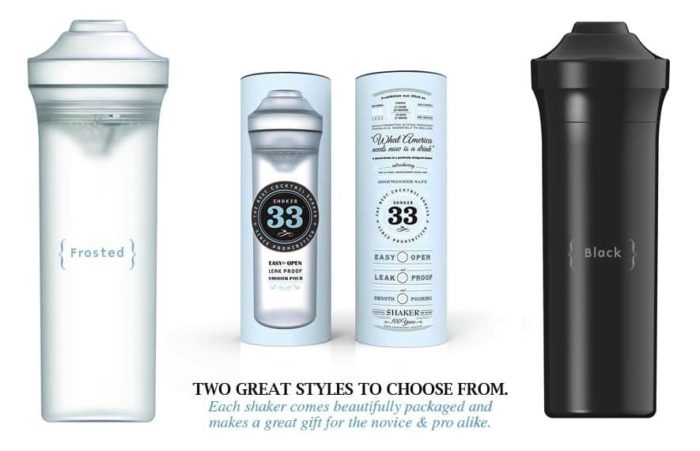 Shaker 33 LEARN MORE/BUY
Shaker 33 is definitely cool looking but offers some great features for home mixologists and bar tenders alike. Available in frost and black, with frost having multiple inner strainer colors.
Leak-proof construction thanks to an easily removable, locking top
Shatterproof BPA-free Tritan material that affords users the transparency they need to avoid mixing mistakes
Double strainer with large holes on one side for fast pours and smaller holes on the other for finer straining
Low condensation, chilling drinks without chilling the mixologist's hand
Nesting top to prevent contamination of the strainer and bar-top messes
One-handed mixing capability
Made in the USA
For the Home Cook Who Wants to Take it Up a Notch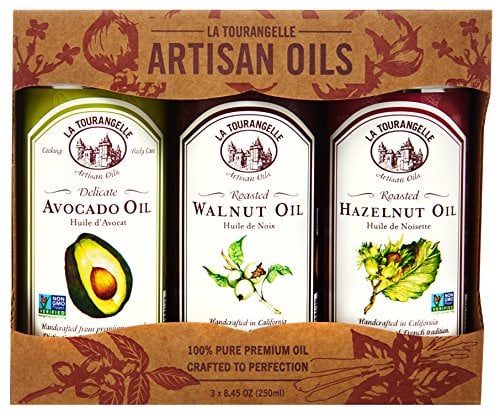 La Tourangelle Oils LEARN MORE/BUY
La Tourangelle Oils are delicious artisan oils make with high quality ingredients to allow home cooks to really expand on their favorite recipes. They are small batch oils crafted using French techniques with minimal processing.
With a broad range of flavors (with great packaging I'll add) from Walnut, Avocado, Grapeseed, Sesame and more, there is definitely a choice your gift recipient will love.
They have gift sets of three oils that would be perfect for the holidays (including an Herbes de Provence trio I'll have on my Santa list).
They just come out with a line of fantastic salad dressings too. I'll add the link here when they are available.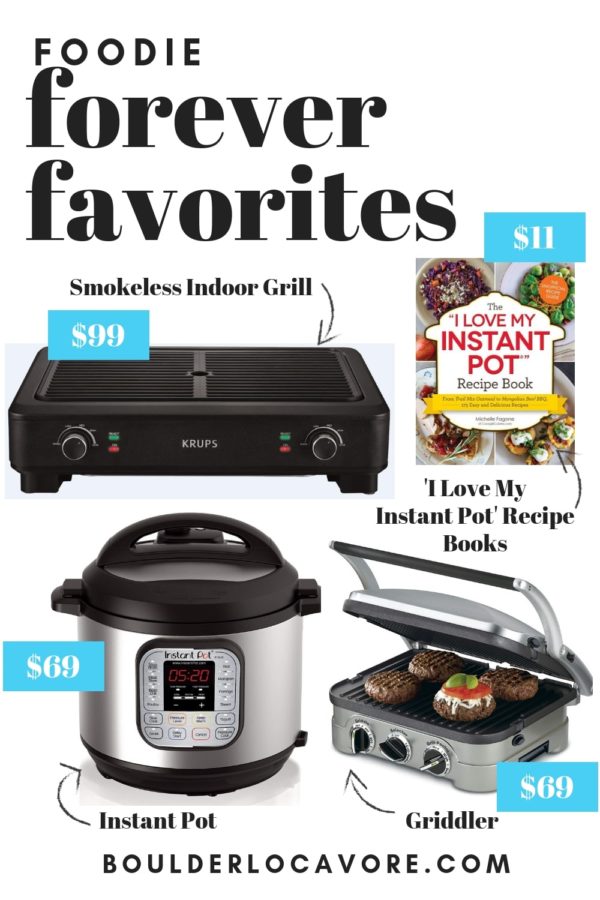 Still My Favorites
The more I use my Instant Pot, the more I love it. I mainly use mine for the pressure cooking feature but believe it is the perfect tool for cooking delicious food quickly and easily.
The other attribute about pressure cooking is that is retains more nutrients of the ingredients being use (love that).
You'll find a collection of great recipes in my Instant Pot recipe section but I also have reviewed a number of cookbooks in the The 'I Love My Instant Pot' Recipe Book series and have been very pleased with their creativity, simplicity and how well they turn out.
They are available in (LEARN MORE/BUY links below):
Would be a great partner gift for a new Instant Potter. There is even a FREE Holiday Menu Instant Pot eBook (LEARN MORE/BUY) from one of my favorite authors.
The Griddler (LEARN MORE/BUY) is another kitchen device in high rotation in my kitchen. From making perfect grilled cheese sandwiches, toBelgian waffles to grilling burgers during the winter, I really love it.
I will say a new kitchen tool that has caught my attention is the Krups Smoke-less Indoor Grill (LEARN MORE/BUY). It has a non-stick grill, a dishwasher-safe removeable drip tray, adjustable heat with two cooking zones. I love the idea of grilling INDOORS during the winter to get those great grill flavors….but not in the snow. It's well priced and on my list.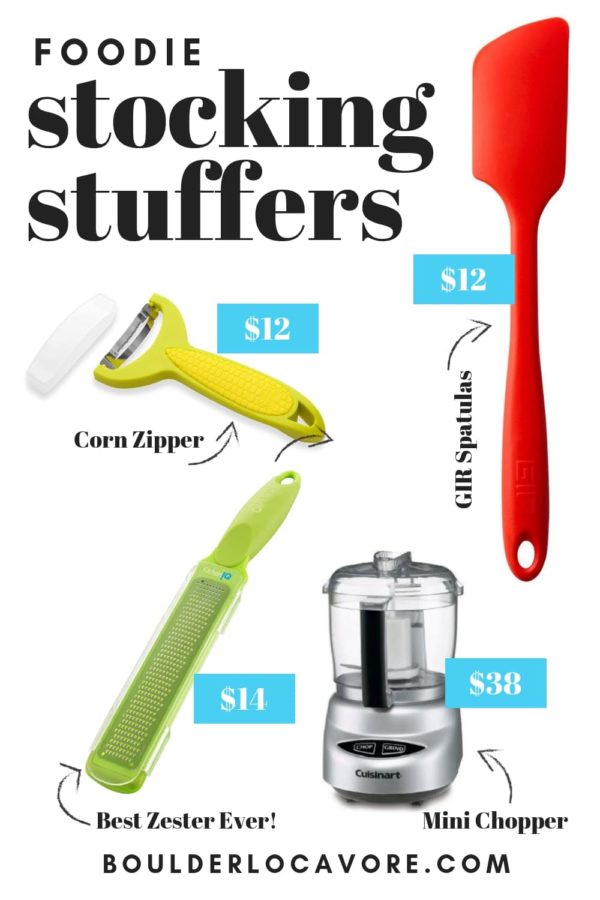 Stocking Stuffers
I have a short list of favorite kitchen gadgets that are inexpensive and make a life-changing impact to their task. They would be great stocking stuffers or gifts to fill out a kitchen.
Mini Chopper (LEARN MORE/BUY): regular readers will know I reference this in almost every recipe. Whenever I can delegate hand chopping to my mini chopper I do it. It's a huge time saver. Think food processor in mini form (3 1/2 cups). I personally have a Kitchenade but there are several great brand options that are well prices.
Kitchen IQ Better Zester (LEARN MORE/BUY): I've microplaned my fingers too many times and this zester makes quick work of zesting anything. The back container keeps the zest in one place allowing you to see how much you've zested rather than secondarily measuring. Everything you zest feels like zesting butter. It's a dream.
Corn Zipper (LEARN MORE/BUY): perhaps more of a summer tool but this changes removing corn kernels from the cob like nobody's business. It takes seconds to do, removes them without taking off the cob or leaving any of the corn.
Gir spatulas (LEARN MORE/BUY): finding the perfect spatula is a Goldilocks type situation (at least for me). One that is stiff enough but not TOO stiff. Pliable enough without being wimpy. I have three of these and they are all I use. They are rated to 550 degress and free from BPA and other undesireable substances.
DIY Gifts
These are some great resources for fun DIY gift ideas that are always popular:
Please check my Amazon Store for even more ideas!
If you have a favorite Foodie Gift Idea please leave it in the comments below!
Please SUBSCRIBE and FOLLOW ME on FACEBOOK , TWITTER , INSTAGRAM and PINTEREST to see more delicious food, travel and what I'm up to!