Some women love a man in uniform; personally I'm partial to a man in a kilt. Perhaps that stems from my Scottish heritage. My personal pedigree folds in several countries from both the 'continent' and the UK, however the Fraser Scottish has held strong through my mother's lineage. We all know our roots, have visited the Motherland and are warmed by the lilt of the native tongue.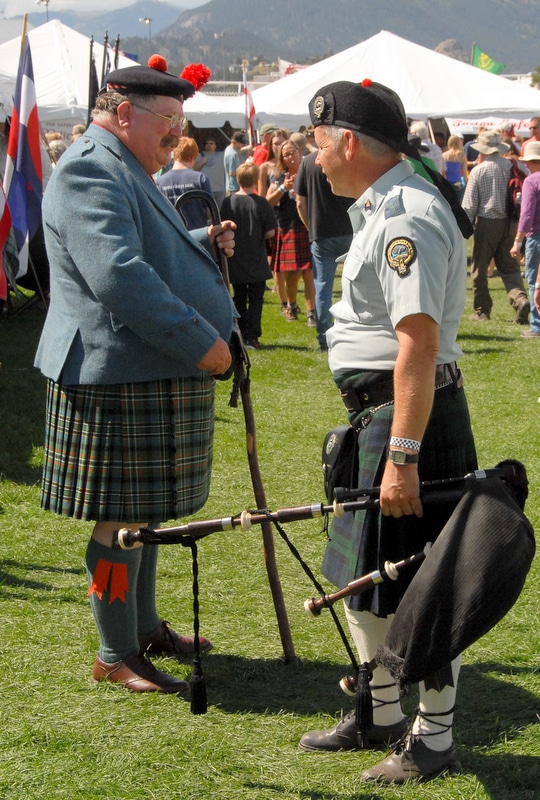 Some women love a man in uniform; personally I'm partial to a man in a kilt.
Perhaps that stems from my Scottish heritage.
My personal pedigree folds in several countries from both the 'continent' and the UK, however the Fraser Scottish has held strong through my mother's lineage.
We all know our roots, have visited the Motherland and are warmed by the lilt of the native tongue.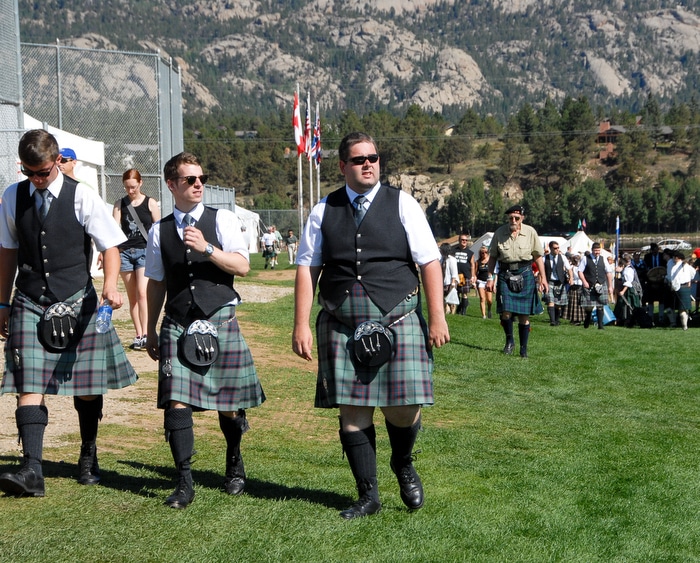 Though having traveled to Scotland many times for work and pleasure, I'm embarrassed to admit I've been remiss to experience the closest opportunity to enjoy some of Scotland in the form of the Longs Peak Scottish-Irish Highland Festival held locally every year in September.
With my husband's lineage being Irish, this year we took off our weekend lazy pants and scooted into the mountains to experience all the festival had to offer.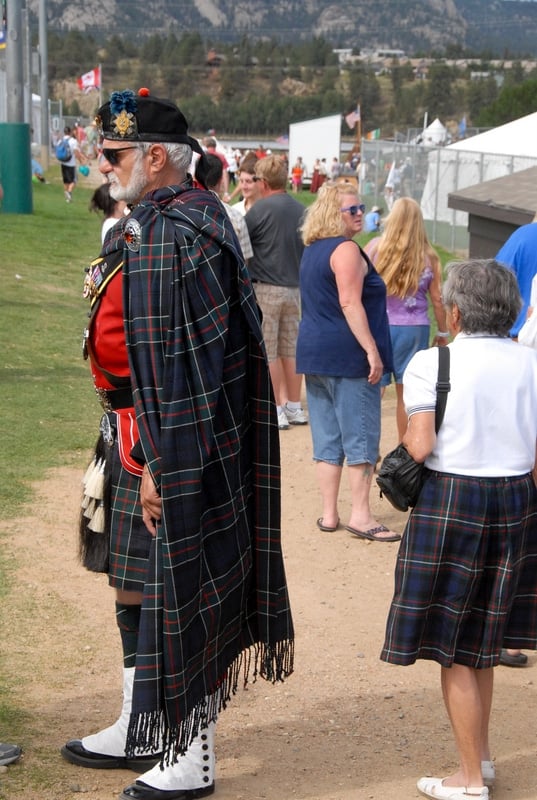 Nestled in the wee village of Estes Park, Colorado, a mere hop from Boulder, the setting could not have been more perfect ('pear-fect' as I hear the accent).
At the foot of the splendorous Rocky Mountains, shrouded by billowy white clouds and cerulean skies.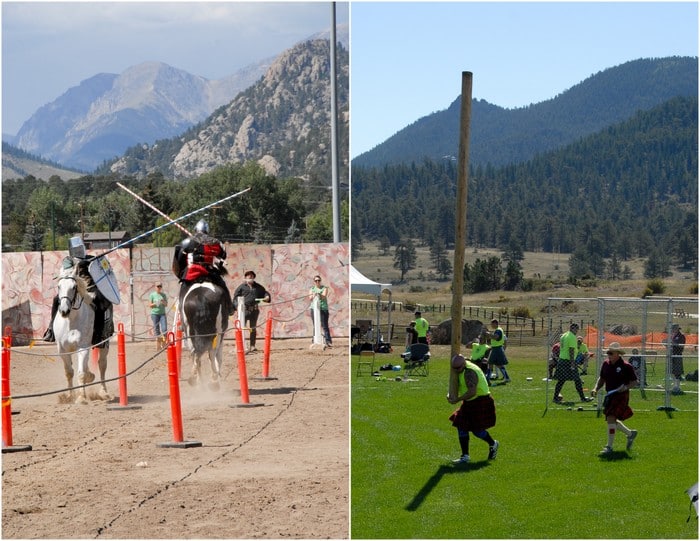 I've been to Scottish festivals over the years in different parts of the United States.
I've loved watching the athletic tossing of the hammer, putting of the stone, the stealthy herding of the dogs, the artful dance and of course listening to the bagpipes.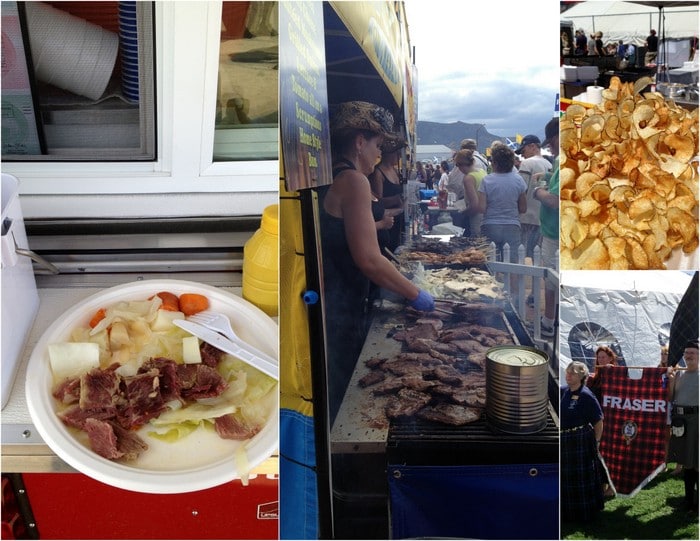 The Estes Park festival folded in jousting, bands (modern Celtic and traditional), Highland artisans, authentic food and drink.
As well as Clan booths where we of Scottish or Irish descent could visit with our clans and learn more about our history.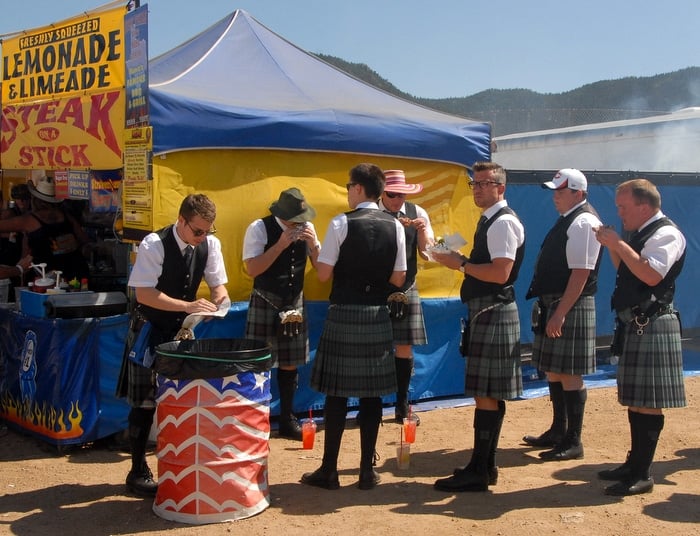 Whisky Tasting
This excursion however had a specific purpose; I'd been invited to a tasting of Scotch Whisky.
Though enjoying whisky, or 'Scotch' as most Americans call it, I've never been schooled in it as with wine or beer.
My hope of some education was answered in the form of Alastair Menzies, a Glasgow born-and-raised Scotsman partnering with Macallan, Highland Park and Famous Grouse Scotch Whiskies.
Ready to take on uneducated Yanks and send us on our way after a 50 minute intensive session, all the wiser.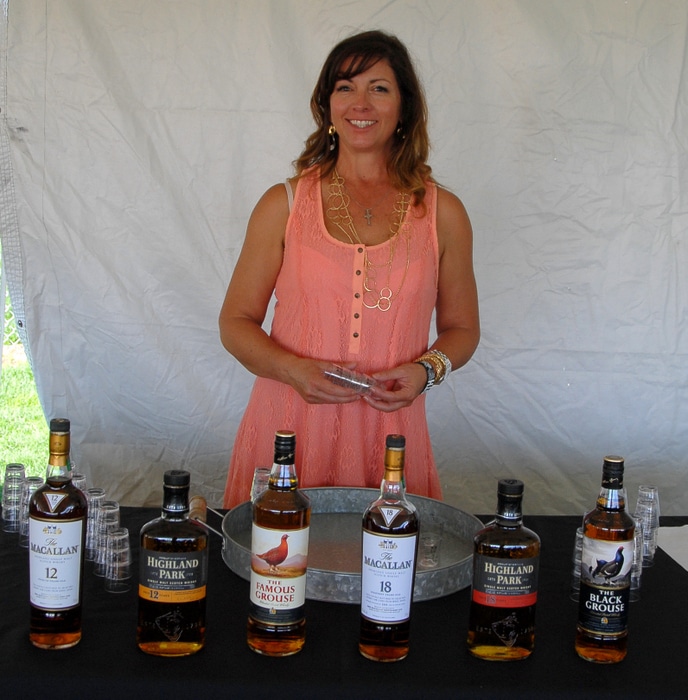 The tasting admission price (incremental to the price of the festival entry) was made worthwhile as soon as Alastair began to speak.
There is nothing quite like the Glaswegian accent. I've traveled the world and lived in Asia before my first lighting in Glasgow.
I found it, unquestionably of anywhere I'd been, the most difficult accent to comprehend until tuning my ear to it.
I recall sitting at a Glasgow café listening to the chattering tables around me and not understanding one word of what they were saying.
It is a thicker Scottish accent, so much so that I watched a Glaswegian-made movie in the U.S. that featured English sub-titles.
You get the picture.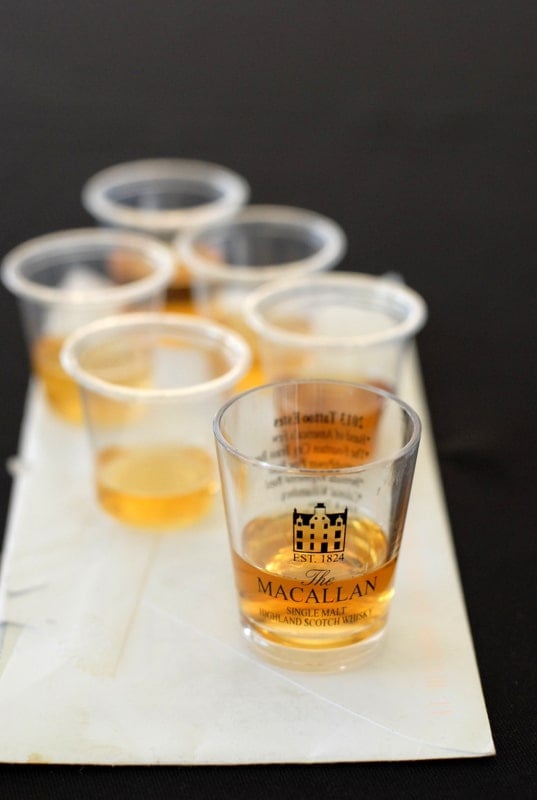 Alastair was easily understandable and the learning was certainly deepened by his colorful turn of phrase, rich description of the whisky and the country from whence it came.
We tasted six Scotches. With each there were distinguishing features, different aromas and flavor notes to behold.
However it was the insider info I walked away with and will pass along here.
Whisky Tasting – Tips from an Expert
Add a bit of Water to your Whisky when Tasting
Adding some water (not tap water due to the chlorine flavor) to your tasting whiskey allows release of the flavors and makes it easier to taste.
When drinking outside of a tasting, stick to the straight stuff or a cocktail; don't water it down.
Get to know your Scotch before your first Sip
Using a dating analogy, Alastair told us to put the brakes on diving in for the first gulp.
Much of the scotch-tasting experience is in the aroma, and the look (in my opinion). Miss that and you've shortchanged yourself.
Avoid the Alcohol Prickle
Wine tasters will be familiar with taking the 'bouquet' or aroma, before sipping.
Alastair guided to take the first inhale of Scotch Whisky with one's mouth. Not gaping like a cod of course, but with lips discretely parted.
Why? It allows taking in the more subtle aromas without being overwhelmed by that stingy alcohol burn ripping through your nostrils.
After inhaling this way, close your mouth and take in another good inhale.
You'll pick up different 'notes' than with your first whiff.
Chew your Whisky
'Don't just throw it down your neck' was the edict from Alastair. In doing so it bypasses the senses and you miss out on the layers of flavors.
Instead, take a bit and chew it; that's right, swish it around and chew it a bit before swallowing.
You can learn a lot in that first 'bite'.
Don't add ice when tasting
It affects the flavor. Add it when you are drinking if you wish, but not tasting.
Single Malt vs. Blended; What's Best?
Alastair would tell you to drink what you like. There is snobbery about blended whiskies, with some believing blended whisky to be less pristine.
The blends we tasted were each made of several fantastic single malts combined. What's the issue with that?
All Scotch Whiskeys are not the Same
Depending on where in the country whiskies originate, and the method by which they are distilled, their flavors can vary greatly.
Tasting can introduce you to the variety of flavor profiles. What is 'good'? What you like; it's personal.
The Ginger Grouse cocktail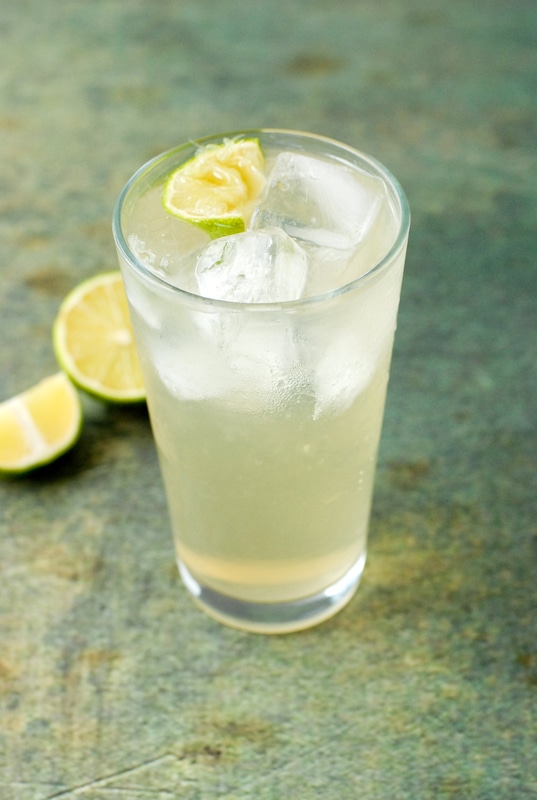 During our tasting Alastair mentioned his current favorite cocktail he'd been sipping over the summer: the Ginger Grouse. He has been kind enough to share it with Boulder Locavore readers.
Though at first blush it may seem a warm weather libation, the prominence of ginger, a spicier flavor, and the whisky, makes it is a perfect segue into the fall as well (so says I).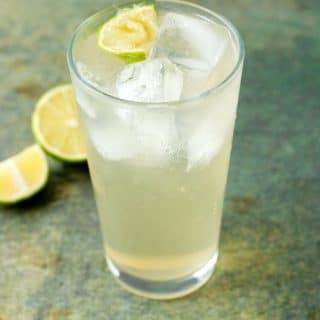 Ginger Grouse cocktail
This simple, gingery cocktail is perfect to whet one's whistle any time of year!
Ingredients
1

shot

A measure of The Famous Grouse Scotch Whisky

(for Yanks, go for 'a shot' or one ounce)

A high ball glass

Ginger beer

(to fill)

Unwaxed limes

Ice

A high ball glass
Instructions
Roll the lime, quarter, squeeze into glass and drop

Add a 'measure' (see above) of The Famous Grouse and wait for the mixture to infuse

Add lots of ice

Add the ginger beer
Recipe Notes
Cocktail developed by Alastair Menzies and is printed here with his express permission. Slainte!
Nutrition Facts
Ginger Grouse cocktail
Amount Per Serving (1 g)
Calories 168
% Daily Value*
Fat 0g0%
Cholesterol 0mg0%
Sodium 11mg0%
Carbohydrates 14g5%
Protein 0g0%
Iron 0.3mg2%
* Percent Daily Values are based on a 2000 calorie diet.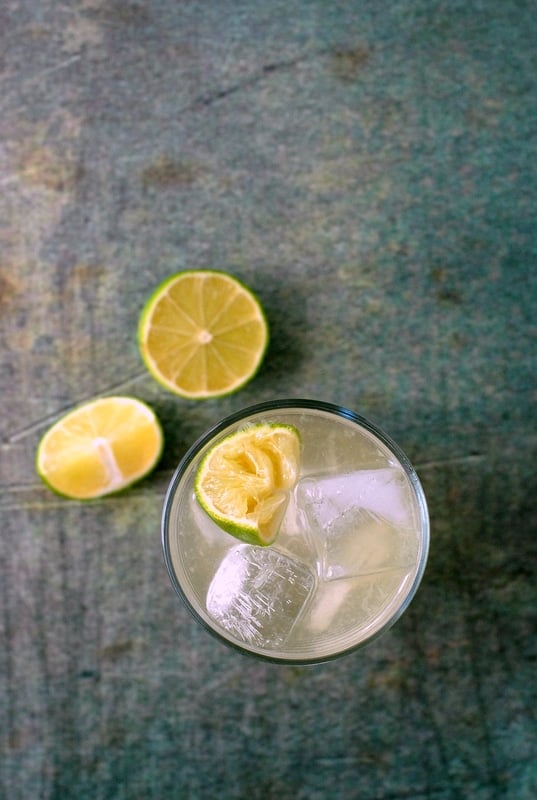 My thanks to the Longs Peak Scottish-Irish Highland Festival for hosting my exploration of this fun festival and tasting!