Milk carton baskets are a fun and easy DIY Easter craft. This milk carton craft post is shared as part of Boulder Locavore's ongoing partnership with Silk, exploring healthy lifestyles choices and exciting plant-based dietary options.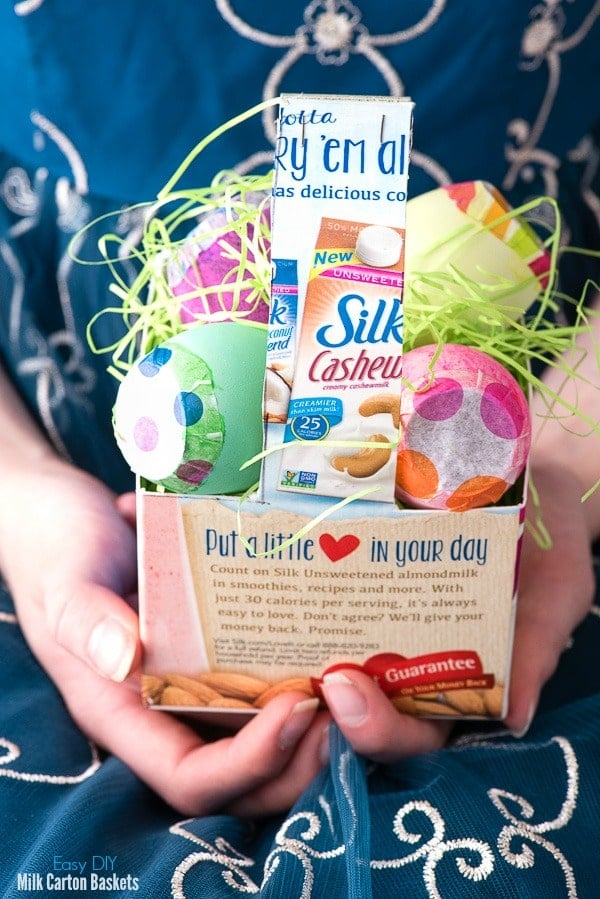 Milk Carton Craft Ideas
I have always loved to repurpose things. I'm not sure why I find it so gratifying but I do. It feels like a bit of genius and originality I suppose. The same goes for upcycling. Unlike recycling which reprocessing something to a different usable state (like into compost or new metal or plastic objects) upcycling is the process of giving something a new life still using its current form. I love doing this too. Some of my favorite upcycling projects during my partnership with Silk have included a Milk Carton Rainbow Piñata, Milk Carton Herb Gardens, and Milk Carton Garden Lanterns. All very fun to make and utilitarian too. This Milk Carton Bird Feeder stayed on a tree outside my home office from last summer until a violent windstorm finally claimed it in the past few weeks.
Today's DIY craft project is a simple one, however quite possibly the most directly useable: DIY Milk Carton Baskets. Though we do recycle our milk cartons, we go through a lot of milk in our house weekly. If I can think of something creative to do with the cartons vs. recycling them, I like to repurpose them.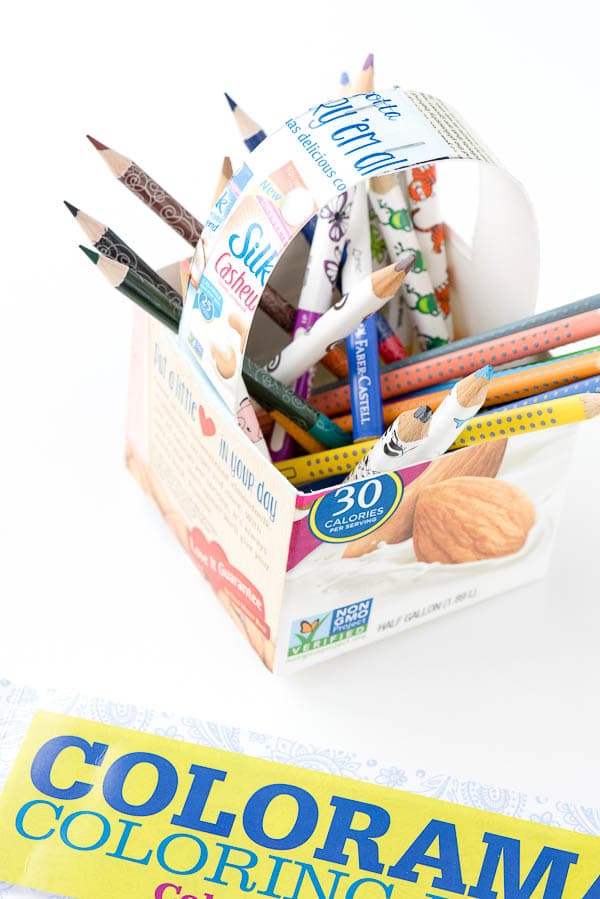 These little baskets sprang to mind with Easter on its way but we immediately found other uses. We could not have enough desktop organizers or art caddies. The milk carton baskets provide mobility options which in our house is a plus. We have several homework sites around the house and carrying supplies to them is key.
I imagine using a milk carton basket under the kitchen sink to store damp sponges. In the pantry, for heads of garlic, which always seem to be rolling around out of reach for me. For more ventilation, holes could be poked through the sides of the basket, too. I might keep my clothespins in one in my laundry room. Of course they would be great for a nature hike with wee ones or gathering treasures in the yard. Collecting eggs such as the Toy-Filled Cascarones I recently shared. The possibilities really are endless. They also could be covered with duct tape for a cute look and to seal them even more robustly.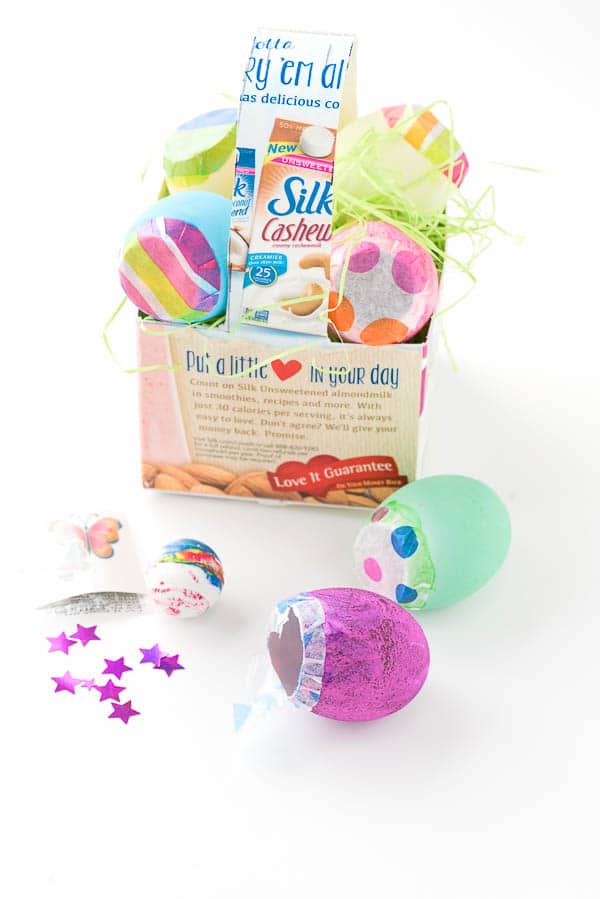 How to Make Easy Milk Carton Baskets:
SUPPLIES:
Full size milk cartons (1 per mini basket)
Ruler
Fine Sharpie
Xacto knife or sharp scissors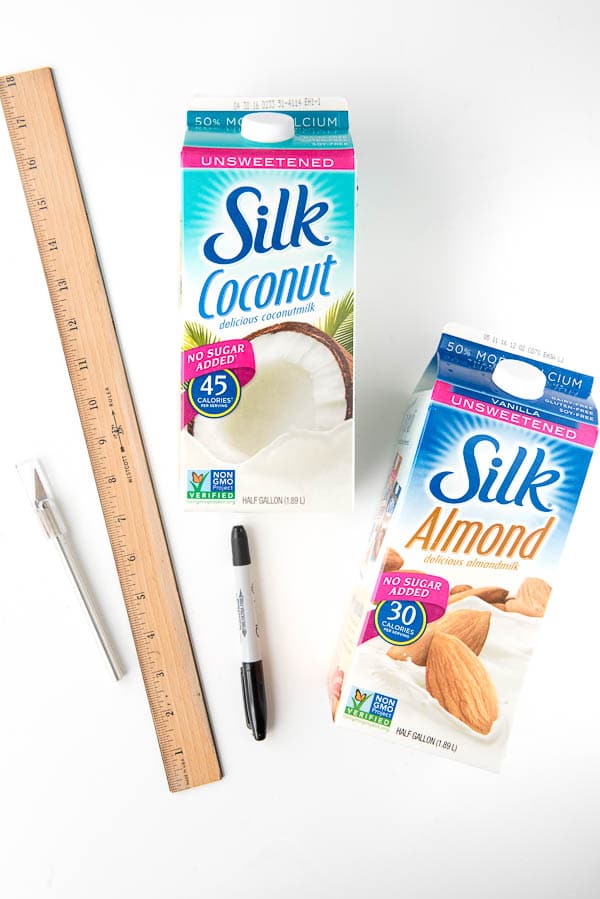 Instructions for Milk Carton Basket:
Fully rinse and drain milk carton; allow to dry.
Measuring from the bottom of the milk carton, make a line 3 inches from the bottom across the surface on two opposite milk carton sides.
Print and cut out the downloadable template, match the bottom and sides to the milk carton. Using a fine-tip Sharpie trace around the template for the top and handle of the basket on two opposite sides of the milk carton.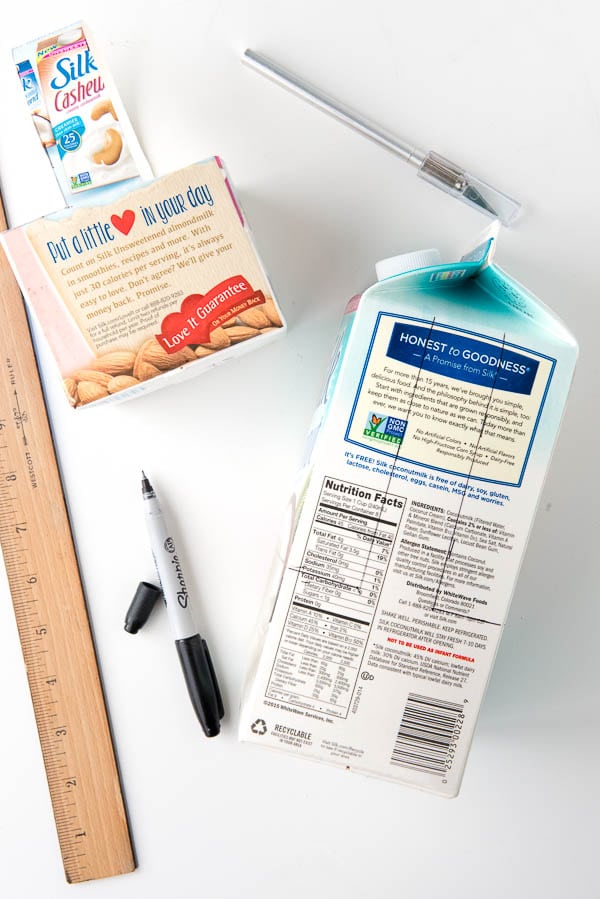 Using a ruler or straight edge, draw a line connecting the top of the basket on the remaining two sides of the milk carton. Cut around the top of the basket and handle.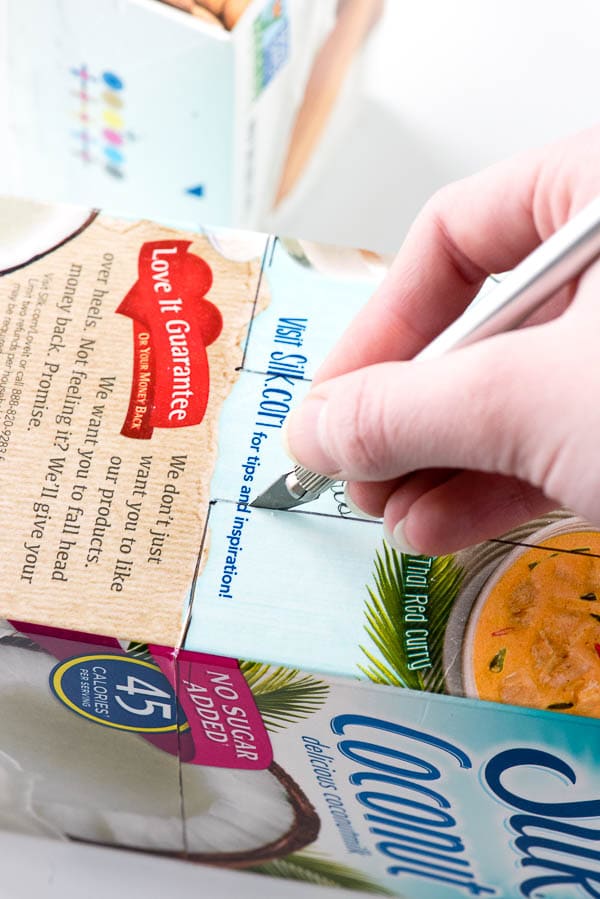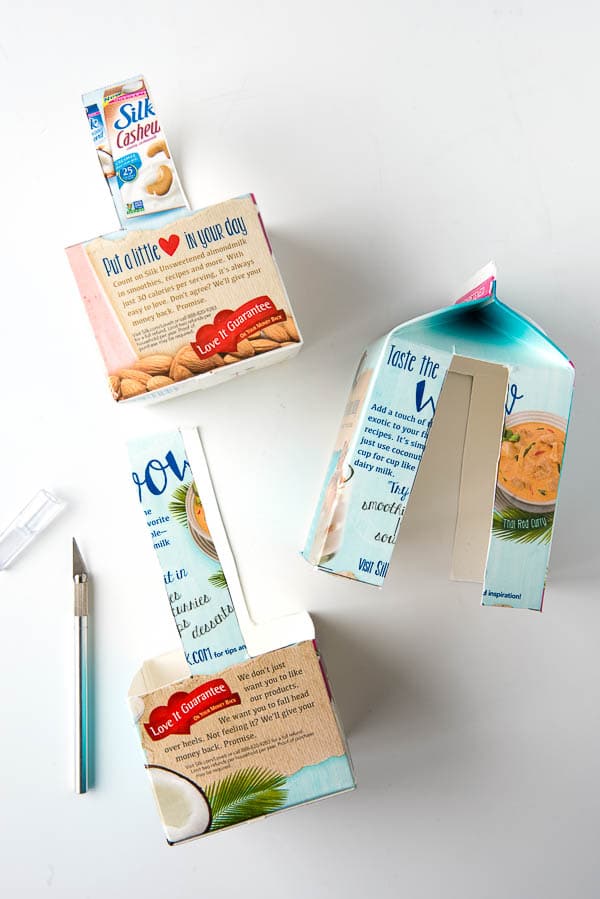 Fold the two sides of the handle over so they overlap by an inch. Staple on each side of the handle.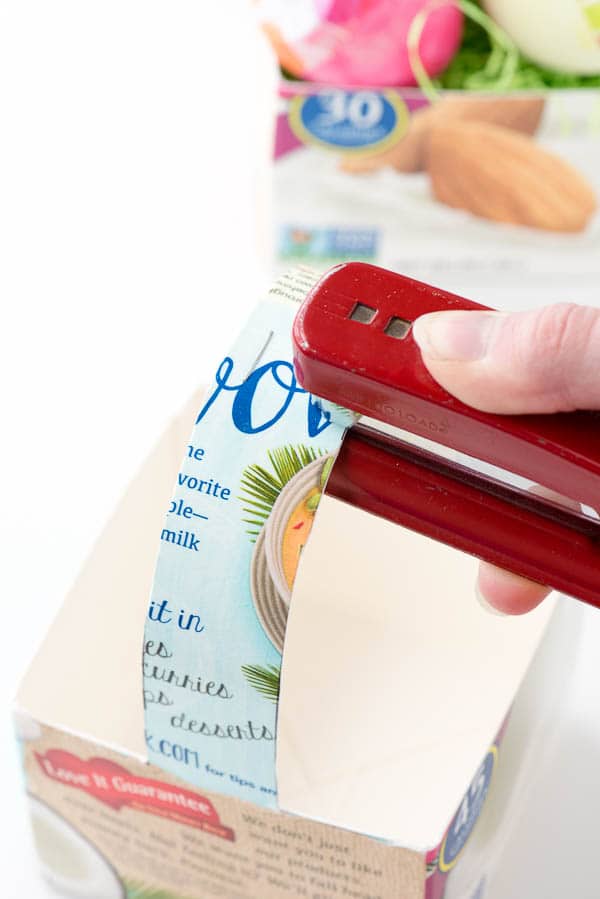 This is a sponsored conversation written by me on behalf of Silk. The opinions and text are all mine.