Banana popsicles get a boozy kick in this adult dessert! Refreshing tropical flavors make boozy Drunken Monkey Coconut Banana Popsicles a perfect adult poptail for sweltering summer days and nights! With only three ingredients this banana popsicles recipe is a cinch to make! Celebrate summer with these creamy dairy-free frozen cocktails!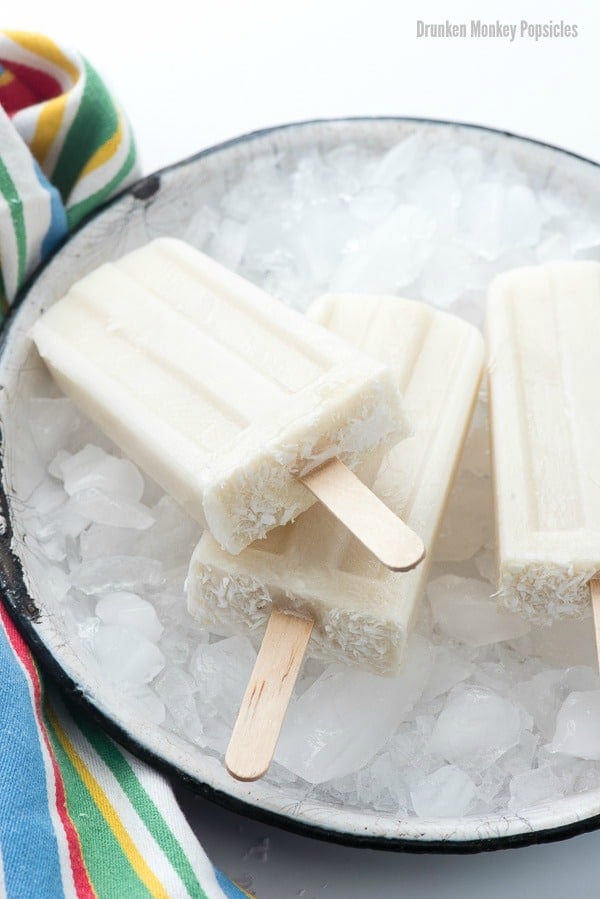 This post was originally sponsored by Silk. All opinions are my own.
I don't know about you but I feel like everywhere I turn, I'm being told to drink more water. I do live at high altitude, so we need more water for hydration, but never the less it seems I can't ever drink enough. And when I really want some water to drink, it's usually past the point of really needing it.
It certainly helps when the weather heats up, because I'm hot on the trail of interesting things to quench my thirst that aren't just water.
Thirst Quenching Boozy Banana Popsicles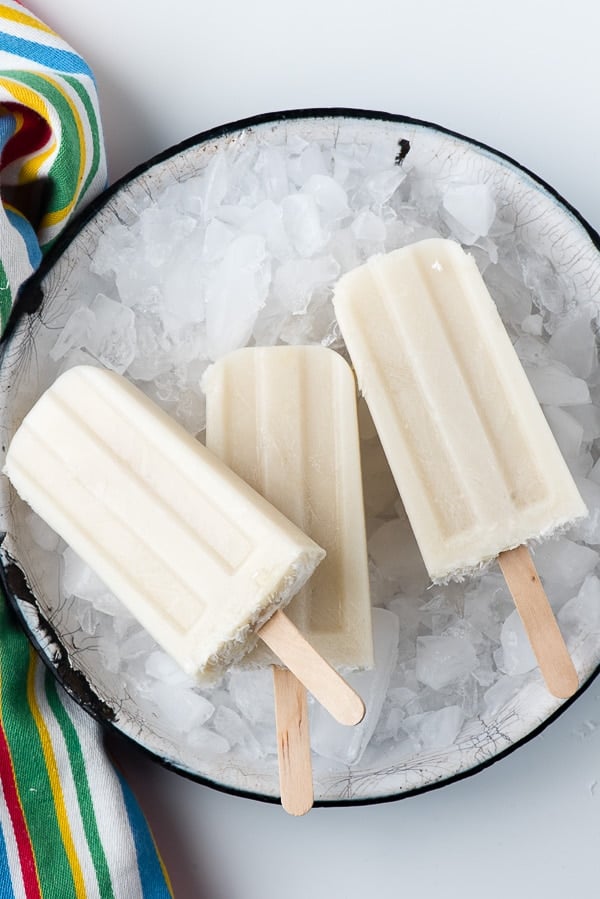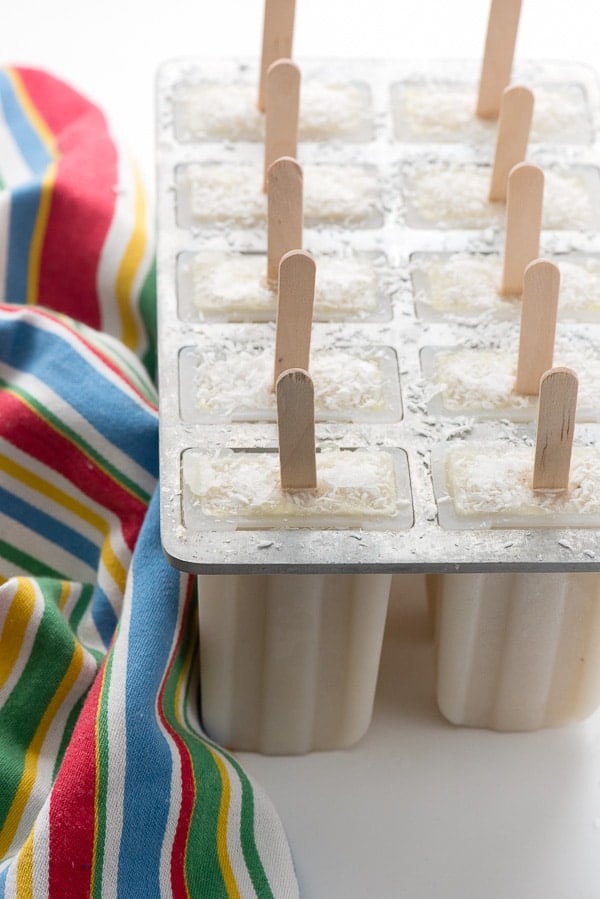 I love making homemade popsicles all summer long, especially loving adult versions with a bit of spirits in them. Mojitos popsicles, Jack and Coke Popsicles, and now, Drunken Monkey Banana Popsicles.
Believe me there is nothing more thirst quenching than an ice cold pop-tail sitting on the porch under an indigo summer's eve, crickets chirping, the sweltering day relaxing into the cool of the night; chatting with neighbors, family and friends with the feeling there isn't a care in the world.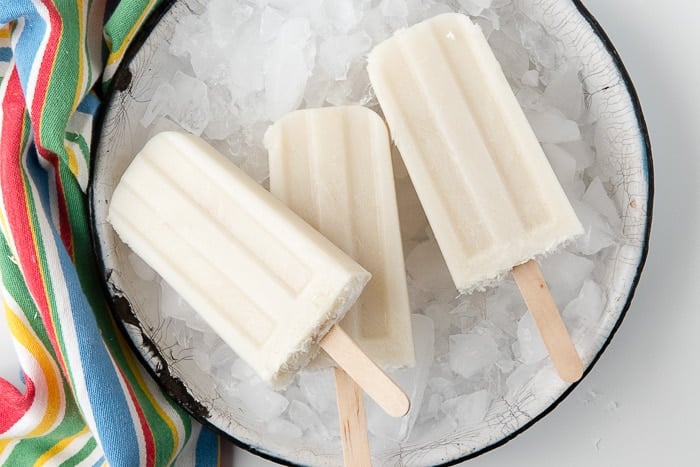 Ingredients in Drunken Monkey Banana Popsicles
So I did it! My first summer poptail of this year: Drunken Monkey Banana Popsicles featuring:
vanilla coconut milk
Crème de Banana liqueur
unsweetened coconut 'fringe' on the bottom of the popsicle.
These banana popsicles are light, refreshing (I know I've over used that word but it's so true!) and packed with summery, tropical flavors.
You can make the popsicles in any kind of shape or form you like. I prefer to use a stainless steel popsicle mold.