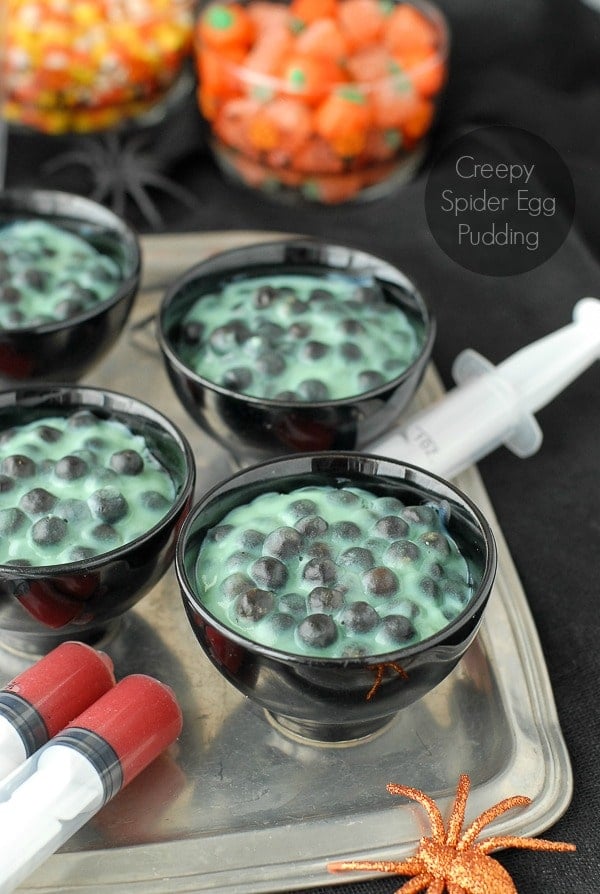 Things that go bump in the night; isn't that what makes Halloween so chillingly fun? Well, fear of them really. There are so many creepy creations for Halloween parties on the internet there is no excuse for not throwing a ghoulish bash!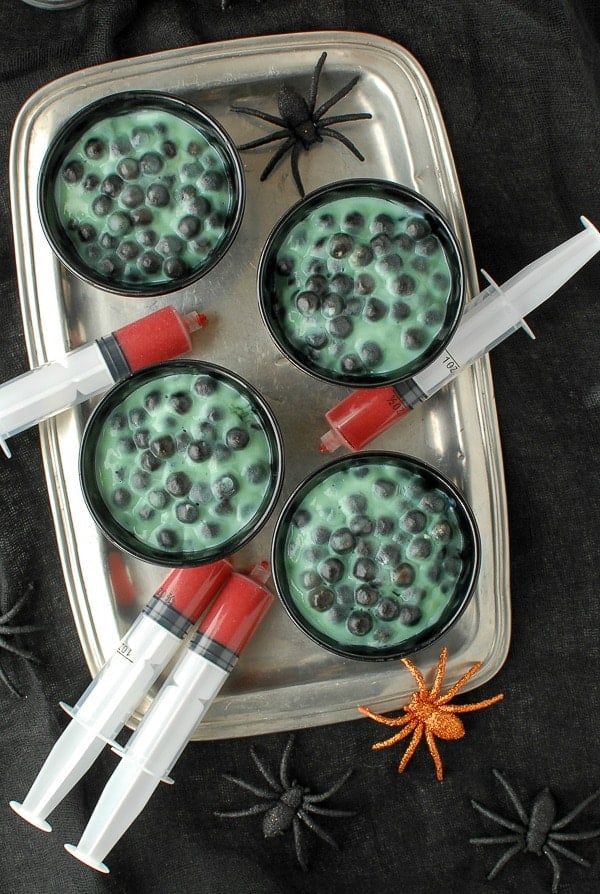 When I was in fourth grade I hosted some friends at my house for a Halloween party. We moved the car from our small garage, decorated in orange and black and set up some traditional games like bobbing for apples, which as a kid we loved. Now of course everyone is a germaphobe and would never consider dipping multiple sinus cavities in a mutual bucket of water during cold season attempting to bite a fruit someone else already may have had in their mouth. We knew no better back then, thankfully.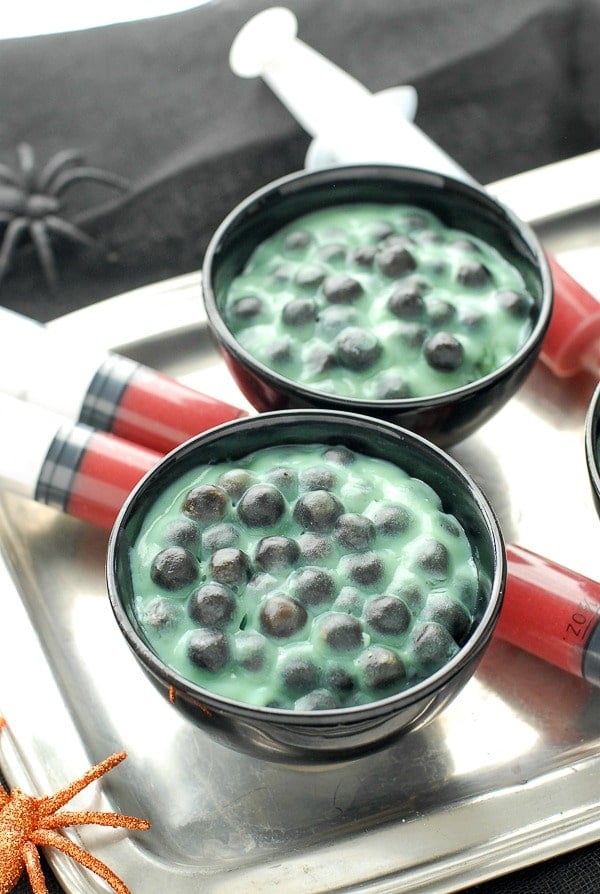 After all the games were played we decided to have a séance. How I knew about them I have no idea but it seemed exciting. We all sat in a circle holding hands, saying whatever one does at a séance, beckoning a spirit passed to visit us. I kid you not, we all jumped when we heard a loud 'thud' at the small window on the side of the garage. Then the screaming started….my Siamese cat, Rama, had decided it was a perfect time to jump up onto the ledge of the window outside. It seemed completely auspicious as he'd never done it before. That was the end of the now hysterical, Halloween party.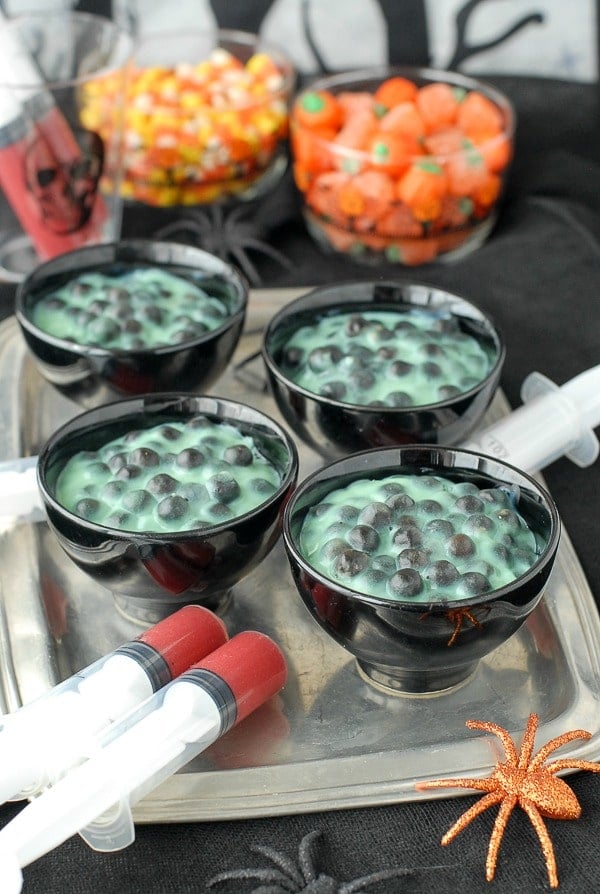 I love creating new, fun Halloween recipes every year, never loving a repeat. I'm unsure how I landed at this Creepy Spider Egg Pudding but I could not wait to make it. Truth be told, I think it sprang from a find at the local Halloween Superstore when trying to put together a Greek mythology costume for my son's English class. I spied the shot syringes and had to find something to make to use them. (A bit like buying a pair of shoes then figuring out the outfit to go with it). Something ghoulish, but not totally gross.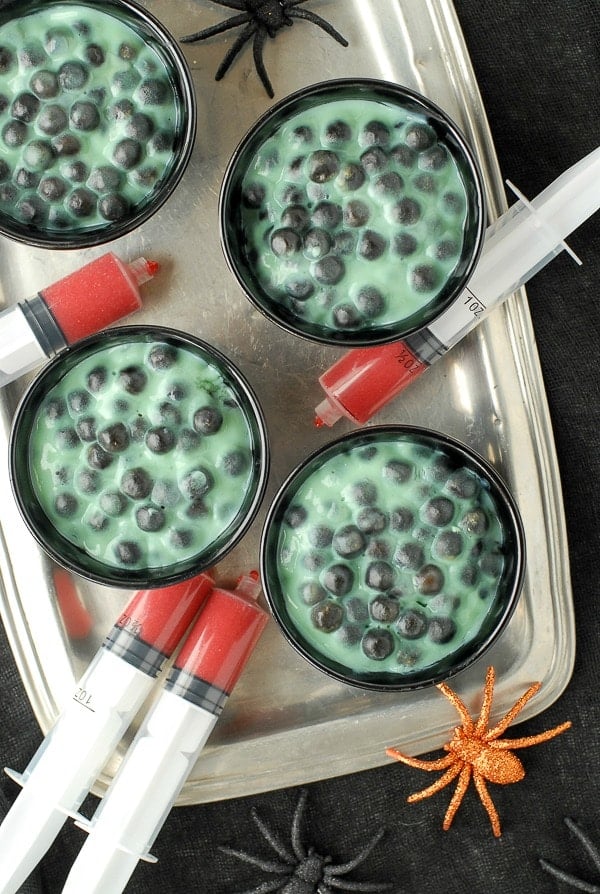 Creepy Spider Egg Pudding is actually a riff on a traditional Tapioca pudding though made with Boba, the large black tapioca pearls found in Bubble Tea. It can be found readily at Asian grocery stores, Whole Food most likely or online. It is prepared like instant tapioca (a staple of my childhood) as Boba cooks in 5 minutes. Boba has a chewy consistency making the pudding all the more fun and unexpected.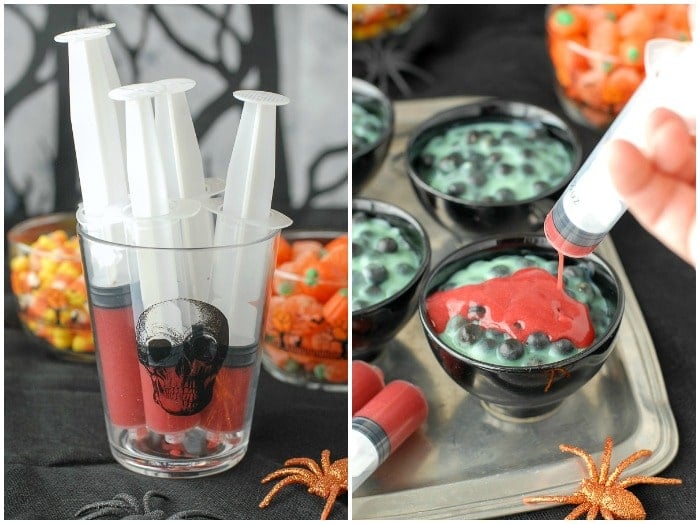 A simple strawberry-raspberry puree fills the syringes for a topping that guests will never forget! It tastes delicious with the pudding and who doesn't love the idea of dressing their own pudding with a fake syringe making it look like the pudding is bleeding?!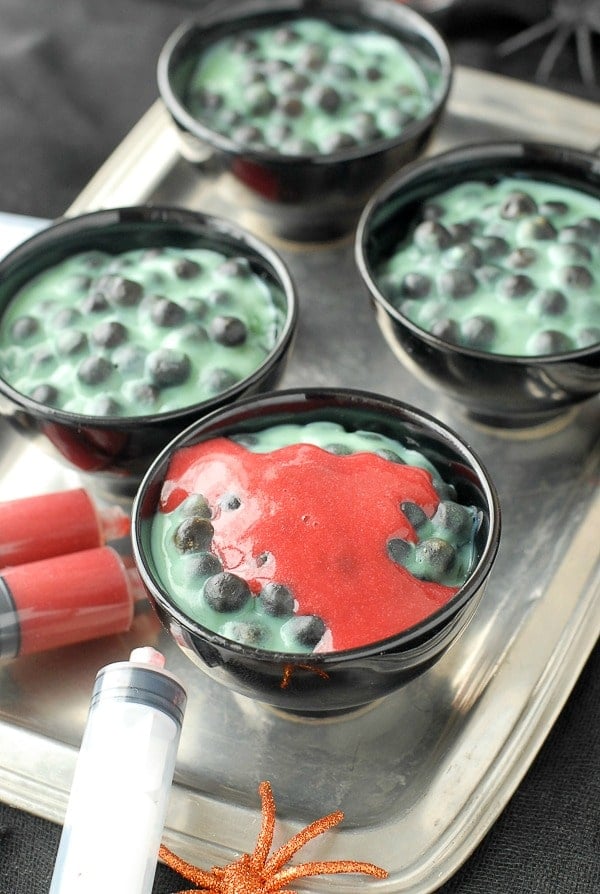 More creepy-fun recipes to try:
Diablo Eyeballs (taco meatballs) and Black Bean Pasta
Glow in the Dark Candy Corn Vodka Jello Frogs (shots)
Liquid Ghost Cocktail {Pineapple & Coconut blog}
Spooky Halloween S'mores {Family Fresh Cooking}
Black Velvet Cake {Heather Christo}
Spooky Worm and Spider Nests {A Spicy Perspective}