Colorado Bulldog is a White Russian cocktail with a fizzy twist! If you are looking for a fun cocktail, this Colorado Bulldog drink is for you!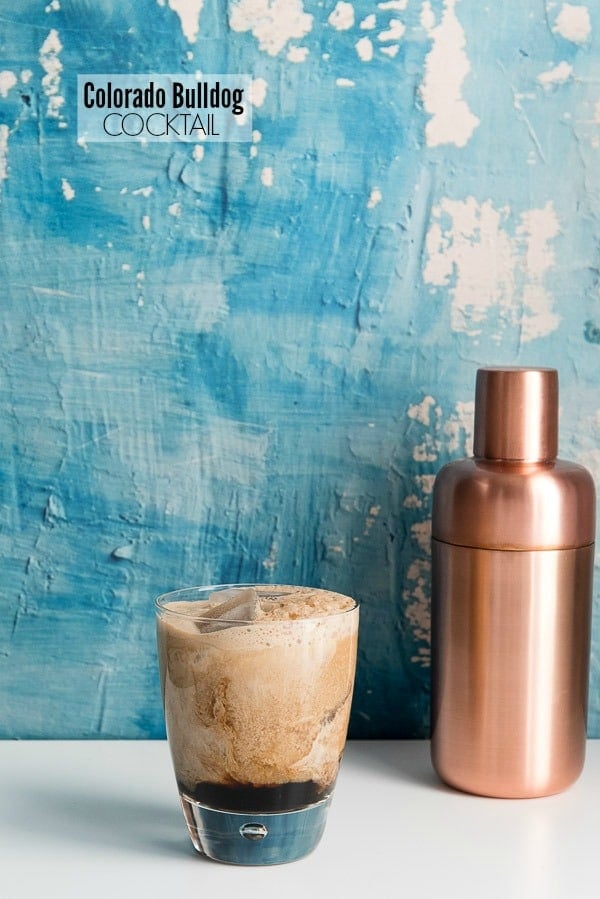 One thing I've learned during my years of food blogging is that the inspiration for a recipe may be found in the most unexpected places. Today's recipe, the Colorado Bulldog cocktail, is just such a situation. What I was looking for and what I found were about as opposite as possible.
Earlier this summer we sadly had to say goodbye to our 10-year old English Bulldog, Lola. She made appearances here over the years and was the best dog ever.
She loved her people like no other dog which is an English Bulldog signature trait. After some thought we decided we wanted another dog and that we have become 'English Bulldog people' (hopefully not fulfilling that adage of people that look like their dogs).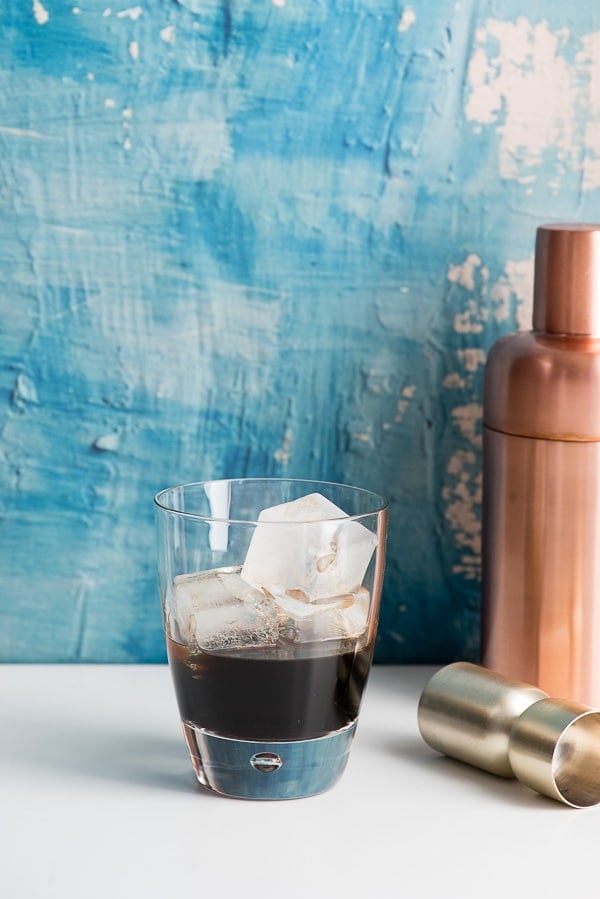 I Googled 'Colorado Bulldogs' which is the name of our fantastic breeder's kennel and it was not a bulldog that popped up. It was a cocktail, called a 'Colorado Bulldog'.
In fact, it took some scrolling through several articles about this cocktail before I got where I was going.
My curiosity was piqued however, wondering how could I have owned a Colorado bulldog for 10 years and had never heard of a Colorado Bulldog cocktail?
I made it, I loved it and am sharing it with you today (along with another little Colorado bulldog).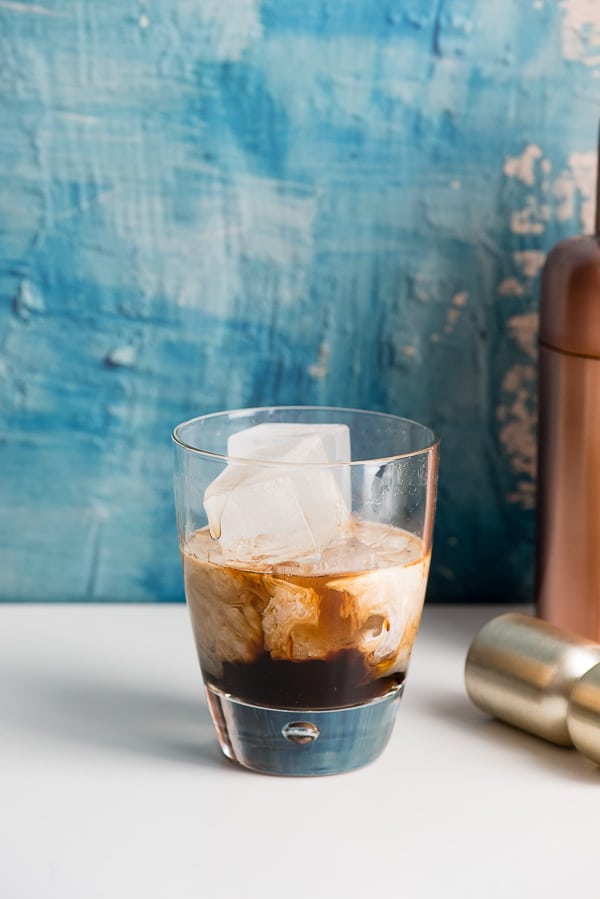 What Is a Colorado Bulldog?
A Colorado Bulldog cocktail is a version of a White Russian. It includes vodka, coffee liqueur (I used homemade coffee liqueur which I keep on hand and is easy to make for gifts) and cream or Half and Half. The ingredient that differentiates it is cola.
Recipes vary from including a splash at the end or a whole Coke. The version I'm sharing today is made in an Old Fashioned or 'rocks' glass with a splash at the end.
Where Did the Colorado Bulldog Drink Originate?
I did some digging about the cocktail's name. The background is light on the internet ranging from it was developed in Russia (riddle me this, why would a version of a White Russian be created in Russia and named a Colorado Bulldog?! I don't buy it), and really that was the only theory.
The other articles I read about it were content free on the background. It all remains a mystery.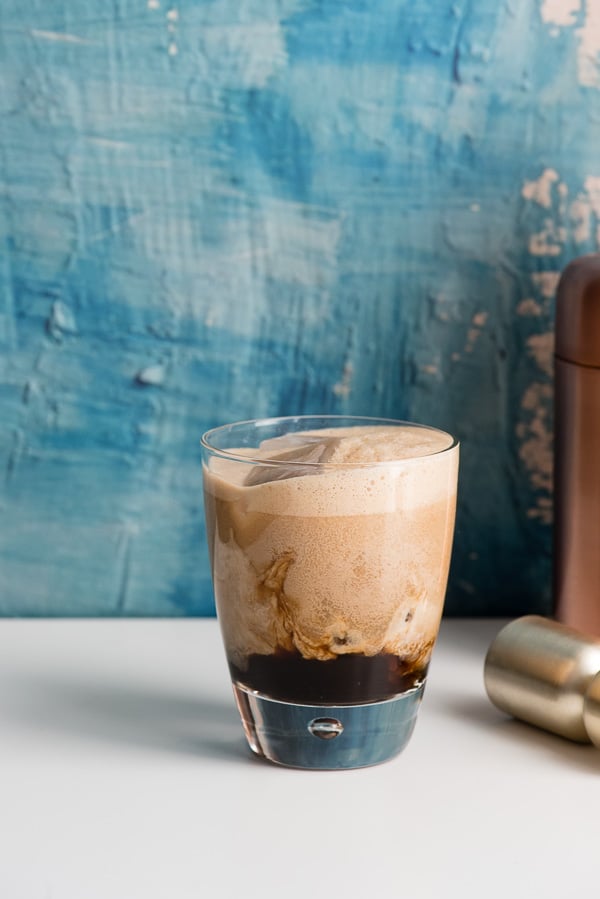 How to Make the Colorado Bulldog – Shaker or Not?
The Colorado Bulldog cocktail can be made with a shaker if you want it really cold but is just as good with the ingredients poured over ice and stirred.
The splash of cola at the end will create the same foaming as in a root beer float when the cola hits the Half and Half. The cocktail has a familiar flavor to a root beer float only with the sweet coffee notes. It's a fun and easy cocktail.
Our Colorado Bulldog
Here's a little peek at our teeny, weeny, 7-pound (not for long) English Bulldog girl puppy, who incidentally after four days still has no name. Name suggestions welcome. Maybe I should name her 'Cocktail'.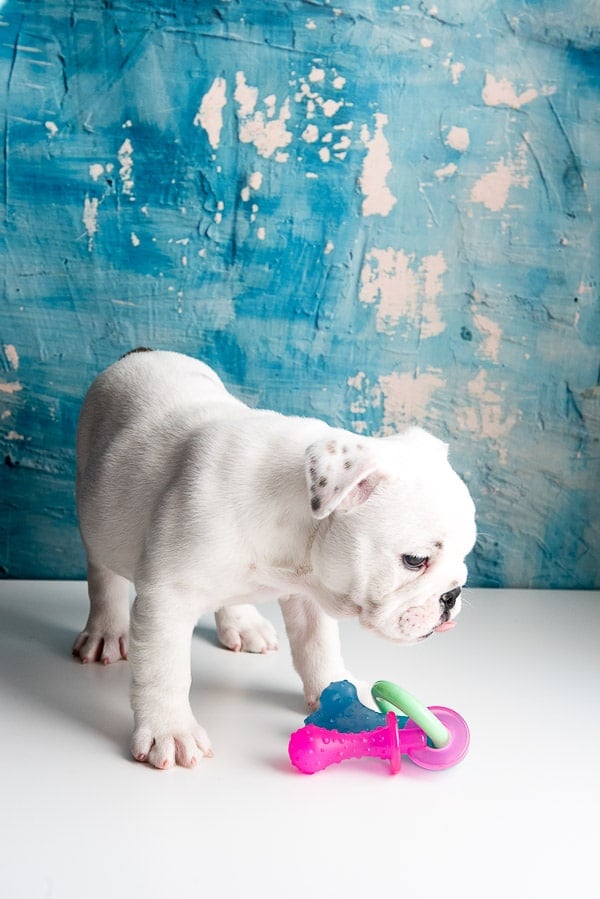 "What's my name?" Updated to share: Clementine! Named after Winston Churchill's wife.

If you've tried this Colorado Bulldog recipe or any other recipe on BoulderLocavore.com please don't forget to RATE THE RECIPE and let me know where you found it in the comments below, I love hearing from you!
Please SUBSCRIBE and FOLLOW ME on FACEBOOK , TWITTER , INSTAGRAM and PINTEREST to see more delicious food, travel and what I'm up to!
How to make a Colorado Bulldog cocktail – Step by Step:
Recipe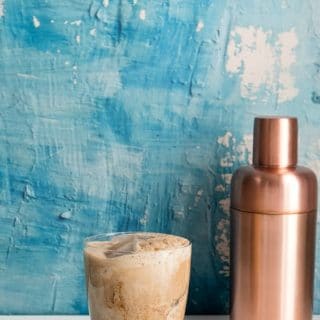 Colorado Bulldog cocktail
This spin on a classic White Russian includes a cola float on top of the cocktail giving it a texture similar to a root beer float. I prefer to use homemade coffee liqueur (recipe link in ingredients list) which is great to have on hand.
Print
Save Recipe
Recipe Saved!
Pin
Rate
Ingredients
1

ounce

Vodka

1

ounce

Coffee Liqueur

1

ounce

Half and Half

Float of cola to top
Instructions
Fill and Old Fashioned (or 'rocks') glass with ice. Add the vodka and coffee liqueur; stir. Pour in the Half and Half and add cola to float on top.

Shaker method: add the vodka and coffee liqueur to a shaker with a cup of ice; shake and strain into an Old Fashioned glass with fresh ice. Proceed with cocktail method above.
Nutrition
Calories:
199
kcal
|
Carbohydrates:
14
g
|
Protein:
0
g
|
Fat:
3
g
|
Saturated Fat:
2
g
|
Cholesterol:
10
mg
|
Sodium:
14
mg
|
Potassium:
36
mg
|
Sugar:
13
g
|
Vitamin A:
100
IU
|
Calcium:
30
mg