Rustic Caramelized Pear Upside Down Cake is a wonderful dessert for autumn. Light, nutty cake topped with saucy pears in a buttery brown sugar sauce makes any fall meal an occaision. Gluten-free or with gluten options.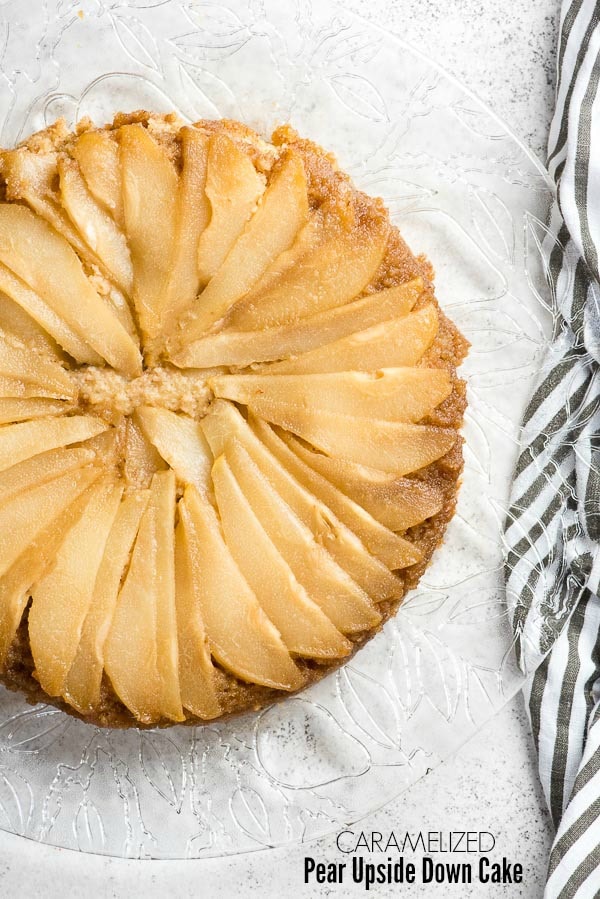 Pear season has arrived and with it unlimited options of how to enjoy them in addition to eating them whole. Caramelized Pear Upside Down Cake is an easy dessert that will 'wow' for the beautiful pattern on the top of the cake once turned out onto a serving platter. It is a homey recipe with familiar spices of ginger, cinnamon and nutmeg with some almond flour giving a slightly nutty flavor.
I originally made this recipe and shared it in 2011 after making a Plum Upside Down Cake my family and friends loved. There is something so fun about a cake top lined with beautiful seasonal fruit. Caramelized Pear Upside Down Cake layers the sliced pears in a buttery brown sugar mixture giving them a soft, wonderful texture in addition to the caramel flavors. The simple cake is a perfect compliment to the pears and very easy to make. It can be made gluten-free or with gluten based on the all purpose flour used.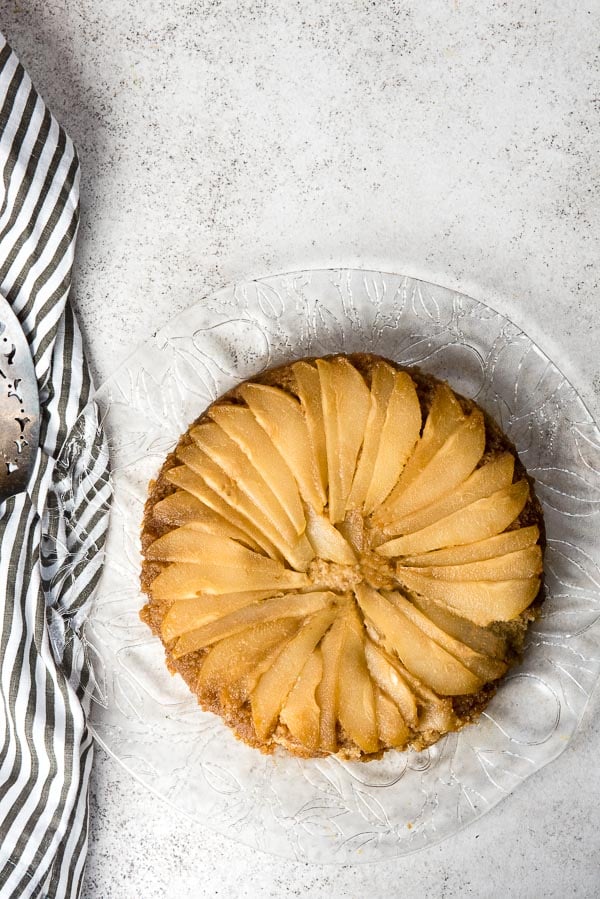 The natural sweetness of pears and their appealing shape make them a perfect choice for fall fruit tarts. I personally love tiny Seckel pears which can be eaten in just a few bites. Seckel Pear Soft Shelled Creme Tart is another delicious (and easy) way to celebrate autumn's bounty, without needing to be a pastry chef.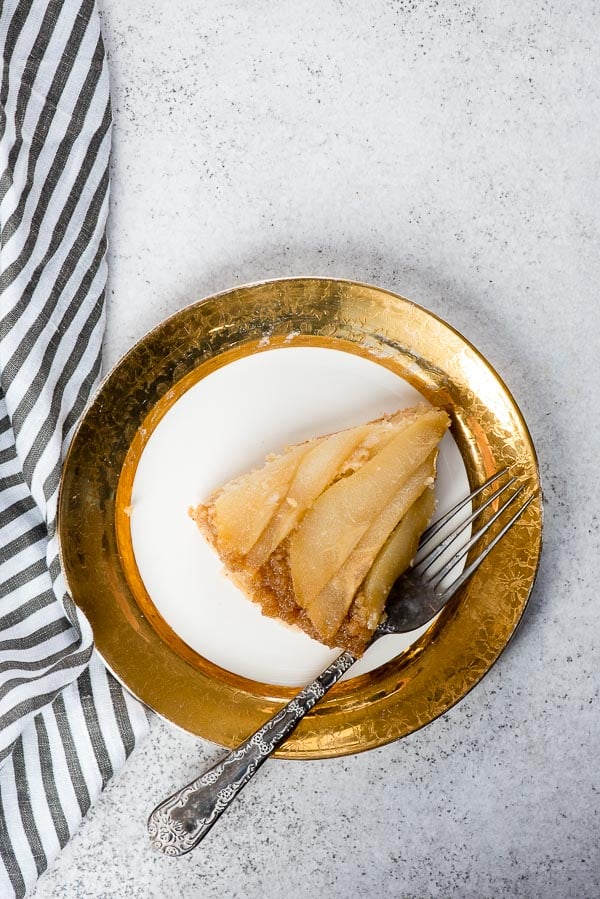 Pears are wonderful in everything from salads to cocktails, with homemade Spiced Pear Vodka being a wonderful gift too. For more ideas on how to use pears you can check out Pear Perfection: 12 Gluten-Free Recipes!
More Recipes You'll Love!
How to make Caramelized Pear Upside Down Cake:
This delicious recipe was originally published in November 2011 and has been updated in 2017.