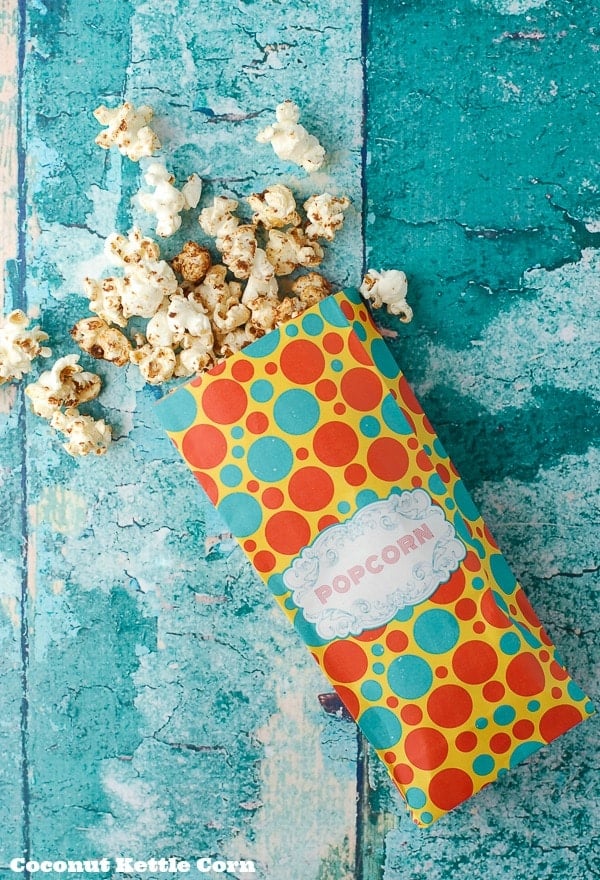 I don't recall any memories of having Kettle Corn as a child. Though I distinctly remember my introduction as an adult! We have loved spending time at our local zoo over the years. Anyone with children knows it's a highlight and one that tends to be visited often especially when kids are younger. Our zoo does some fun, festive events around the holidays and one of our favorites is 'Zoo Lights' where the zoo is transformed with magical lights to celebrate the holiday season. There are whimsical animal outlines made with lights and extravagant displays that make everyone feel the spirit and excitement of the season.
The first time we went it was blustery cold, as you'd expect in December. We were bundled thickly with down parkas, fur-lined boots, and mittens yet the sting of the wind still had our teeth chattering. We came upon a wooden shack, dimly lit, outside of which kettle corn was being prepared in massive batches. The familiar smell of cooking sugar hung in the air and like the cartoons of a hungry guy following his nose floating blissfully through the air toward a delicious morsel, we were magnetized to the Kettle Corn booth.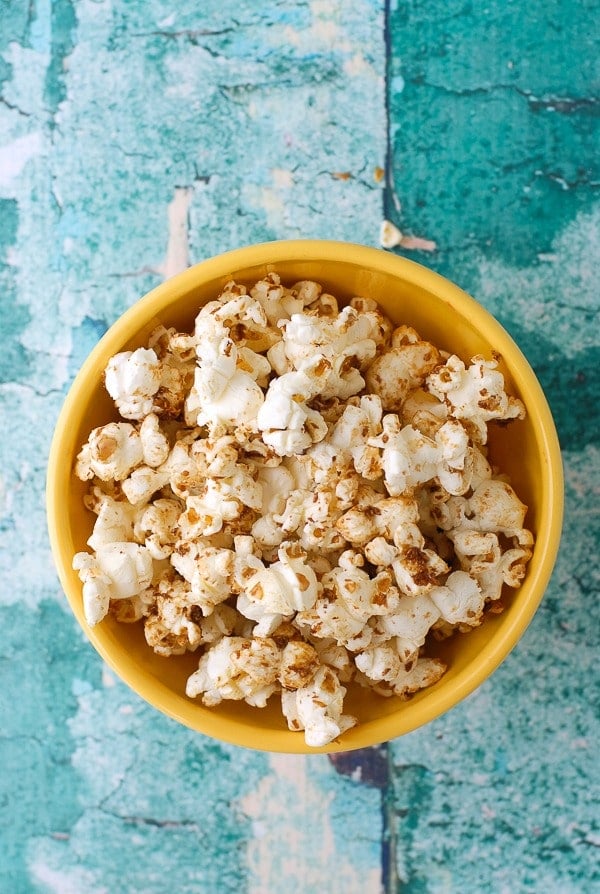 The slightly sweet popcorn was the perfect snack. Warm from the popper, crunchy, salty and sweet; it tasted like perfection. For some reason I've continued to have Kettle Corn only at events such as Zoo Lights until about a month ago when it struck me I could make it at home! I whipped up an exotically flavored batch in honor of the movie The Hundred Foot Journey (Cardamom-Herbes de Provence Kettle Corn) and immediately had an idea for another flavor: Coconut Kettle Corn.
Coconut everything is all the rage in the food world today. Coconut water is touted as a natural solution for rehydrating after activity. Coconut Oil is coveted for cooking, body care products and for medicinal uses. And Coconut Palm Sugar can be found rubbing shoulders with the standard granulated sugar and brown sugars in the baking aisle. It seemed a perfect time to give them a whirl with kettle corn. The result is a light coconut flavor that is very natural and not overwhelming in the least. My advice? Consume quickly if sharing with others!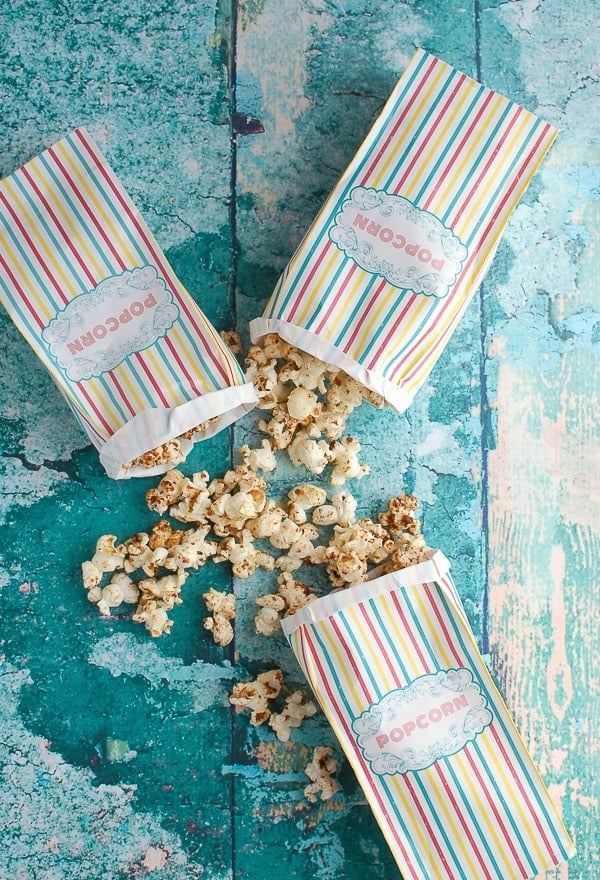 Try these soft chewy Popcorn Balls too!