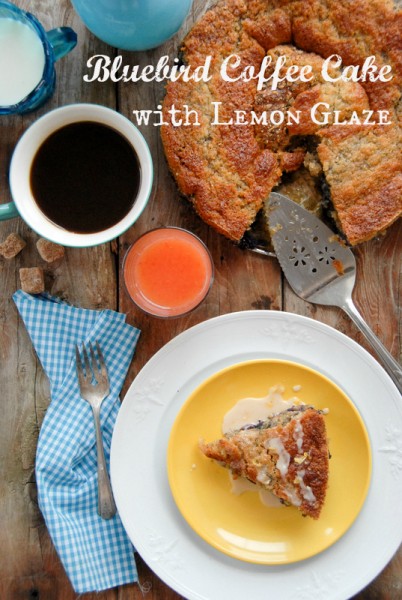 I have been keeping up with the best of holiday nibbling, enjoying peppermint, cinnamon, eggnog and chocolate with the best of them. Secretly? By the time Christmas hits I'm about ready to hit a sucrose wall. I'm saturated and ready to turn a holiday corner.
When contemplating our annual Christmas morning coffee cake, change was in the air. We've had a warm December. One day of snow and many days in the 60's. Despite that, as though we were filming a Hallmark movie, the snow started to fall ever so lightly in the late of the day Christmas Eve. It continued overnight leaving us with an idyllic Christmas morning blanketed in winter's finest white. Yet I had drifted to spring in my cooking mind; finding myself dreaming of fresh berries, shades of lemon yellow and spring birds heard chirping once more of seasonal renewal. Never liking to rush time or a season, I decided to channel my day dreams into the Christmas coffee cake: Bluebird Coffee Cake.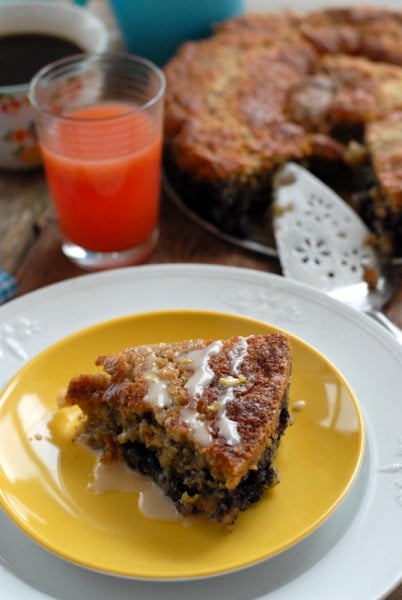 This little coffee cake was born on the shoulders of a blueberry coffee cake my grandmother used to make that I changed up to include some layers of a Seed Streusel as well as a bright, fresh lemon glaze and almond flour to change the flavor and texture. The seasonings are still cold weather reminders but not as heavy-handed as a holiday coffee cake can be with dark brown sugar and cinnamon as reliable anchor flavors.
The cake is light in flavor, not overly sweet and is moist. My favorite part has to be the seed streusel. A great, crunchy texture with a variety of subtle flavors driven by the seed choices. The coffee cake bears a rustic and charming look, especially if you do not chop the sunflower seeds in the streusel. Bluebird Coffee Cake offers a lighter flavored option with the convenience of traditional coffee cake.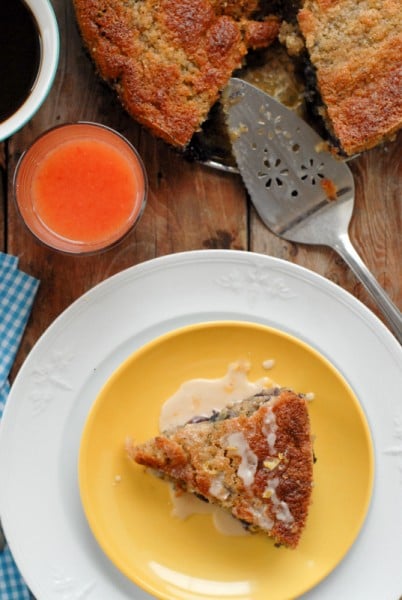 Happy Boxing Day! Wonder what the heck Boxing Day is? What does one do on Boxing Day? What do they eat? Come enjoy a post from British friends laying it all out including a family chutney recipe!