Looking for a fun summer sipper with more pizzazz than water or soda? I've got the perfect recipe for you: the Almond Joy Sipper!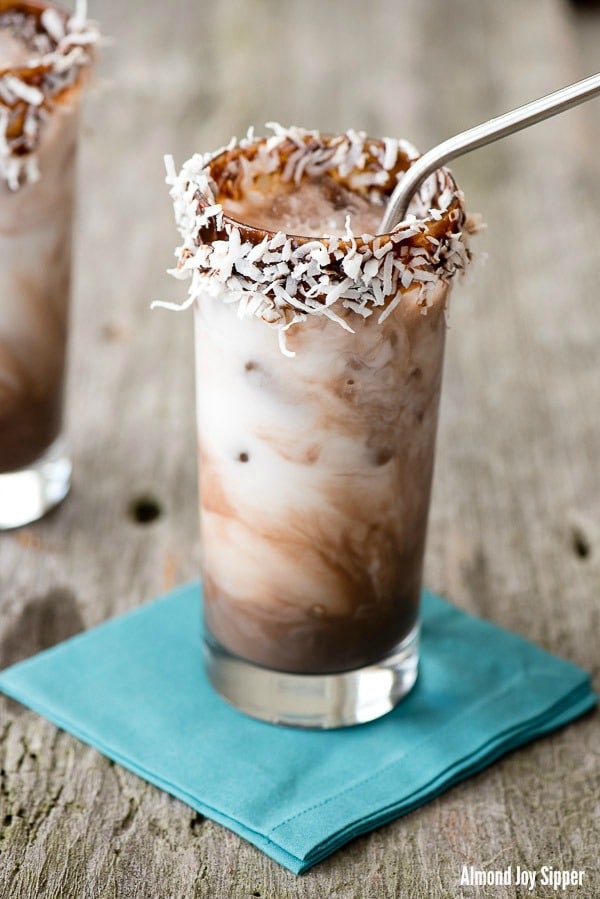 This post is shared as part of Boulder Locavore's ongoing partnership with Silk, exploring healthy lifestyles choices and exciting plant-based dietary options. All opinions are my own.
Do you ever feel like you simply can't get enough to drink during the day? I'm not talking about being a barfly but regular people trying to stay hydrated during these long hot days of summer. I leave semi-consumed water glasses in my daily household wake, telling the tale of a girl who won't down a full glass to save her life.
I've been trying flavored seltzer water on ice (and learning I'm particular about how natural the flavor is, or not in many cases). And despite drinking something (or nursing it as the case may be) all day long, I'm still thirsty.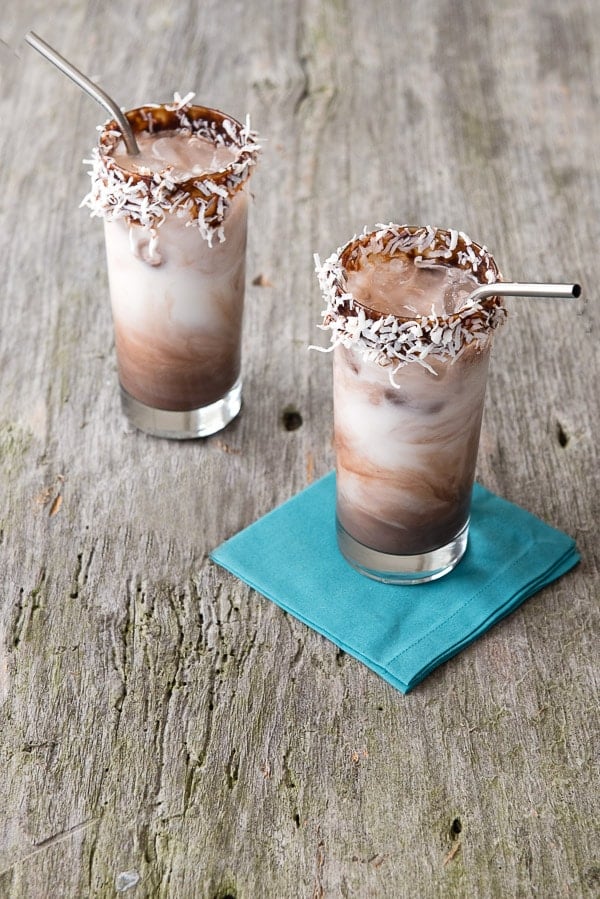 I was actually pondering this dilemma last week as my husband asked, looking at my desk with 4 glasses of water with ice, 'when did you go from being a 'no ice in my water' drinker to an ice-in-my-water drinker?' My answer? Since I've become thirsty all the time. It then struck me, part of the issue is that I was not drinking something that tasted like something I'd WANT to drink.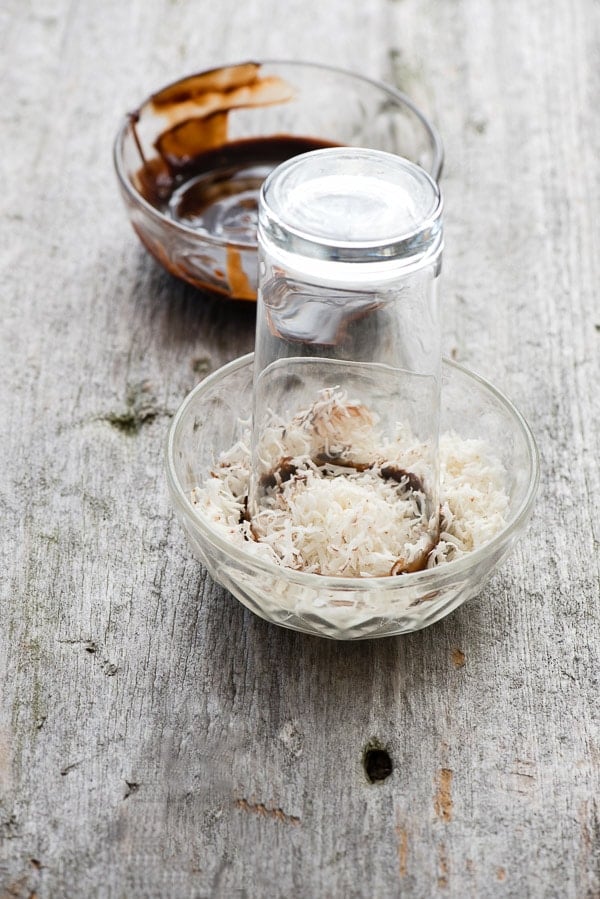 One thing I love about plant-based milks is that they taste light and clean to me. I feel like I do when I've had water to drink but of course they taste great (versus tasting like nothing with water). I especially like Silk's Almond and Coconut Milks and will often put them in things like cereal, or chia bowls, but for some reason I don't think to drink a glass of milk.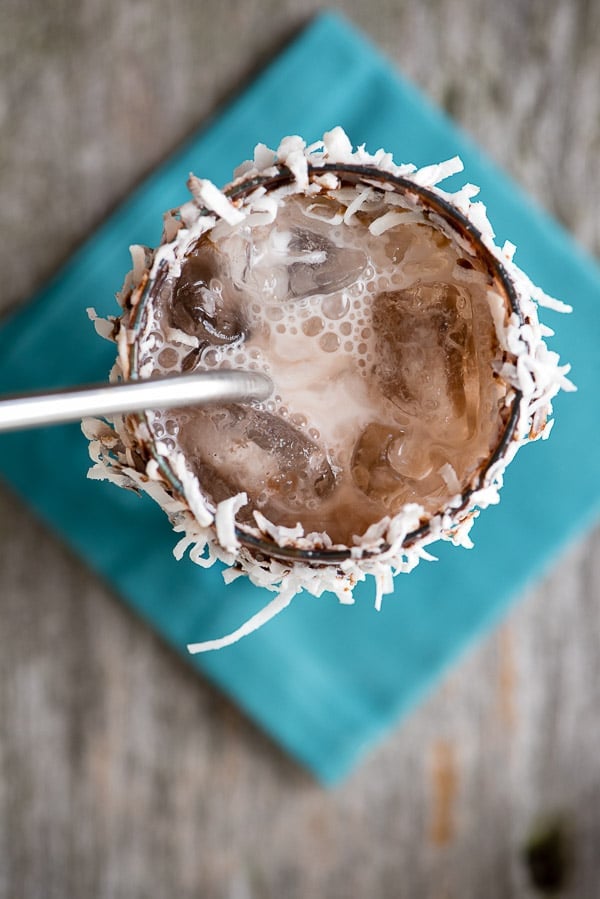 I opened the refrigerator earlier this week searching for something sweet to eat. Inspired by the iconic candy bar, this sumptuous combination of dark chocolate, coconut and almond dairy-free plant milk are as refreshing as they are irresistible.
And who doesn't love a bit of chocolate syrup and coconut fringe?!
With a bit of tinkering and a bit of glass embellishment I landed on a combination of the two that really reminded me of a lightened up candy bar in drink form; the Almond Joy Sipper was born (and quickly consumed)!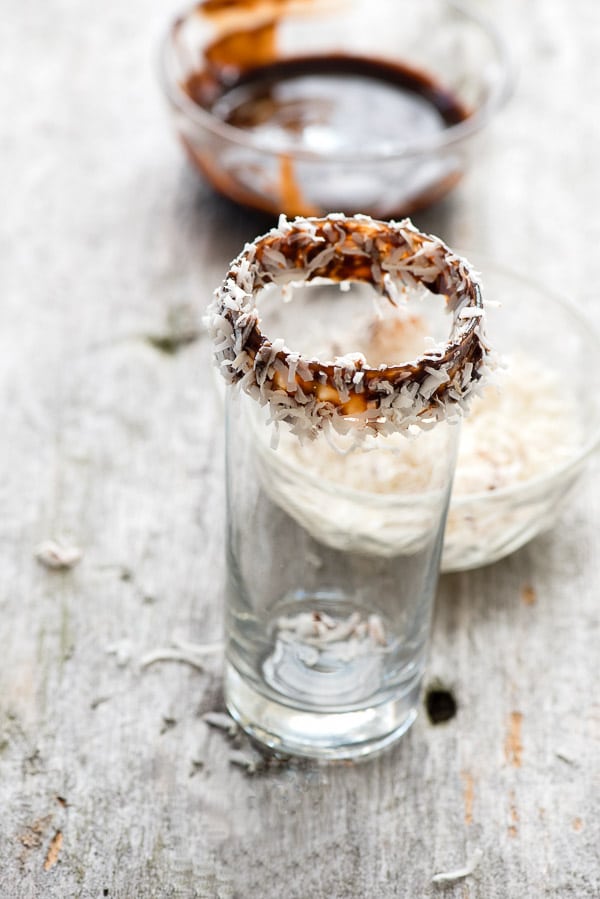 The recipe reflects the proportions that tasted best to me but by all means experiment with the combination to meet your palate! It's a tough job but someone has to do it; I know you can!