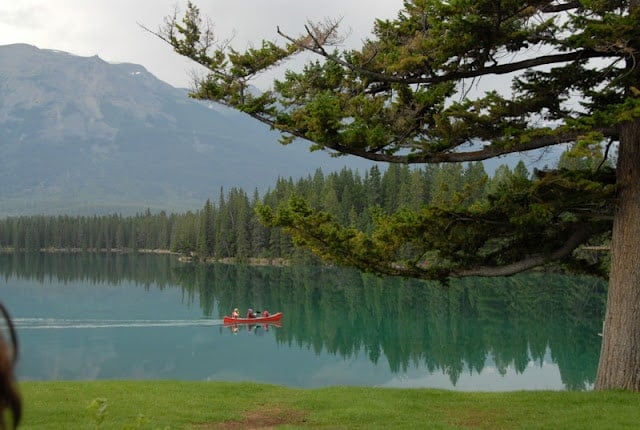 'The drive between Lake Louise and Jasper is the more beautiful drive in the world'. I heard this mantra so often I half expected a flash mob to break out in downtown Banff to drive the point home. It seemed every person I mentioned our trip itinerary to uttered this definitive proclamation. I've now driven it and am here to say; I get it.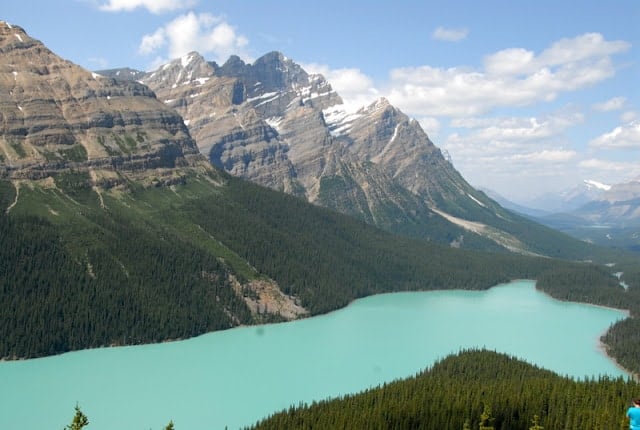 Peyto Lake, a must stop.

A short, easy walk from the parking lot (which we did in flip flops) one comes upon this spectacular sight.

Peyto Lake (above) is fed by glacial run off from a high above the lake (below).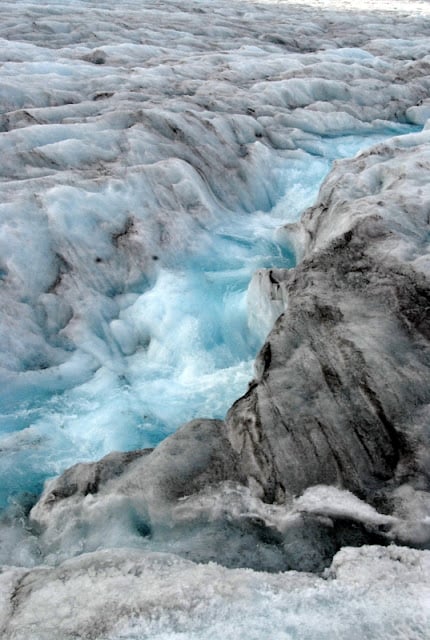 One of the region's highlights is a trip to the Columbia Icefields. The icefield is a living glacier on which one can take a trip on monster truck wheeled vehicles to stand on the ice itself. The icefields appear to be a frozen waterfall snaking down the mountain. It is a thousand feet deep, taller than the Eiffel Tower. It has been formed by the weight of the top snow, slowly compressing the lower snow into ice and robbing it of oxygen giving it an ice blue color (the only color that will refract through the ice when the sun shines on it). It is also a triple continental divide feeding into the Atlantic, Pacific and Arctic Oceans.