A classic cocktail updated in the style of perhaps the most popular TV show on air. The Negan Cocktail is an Old Fashioned with a nod to The Walking Dead's most disturbing villain to date. *Spoiler Alert* for any viewers who have not finished season 6!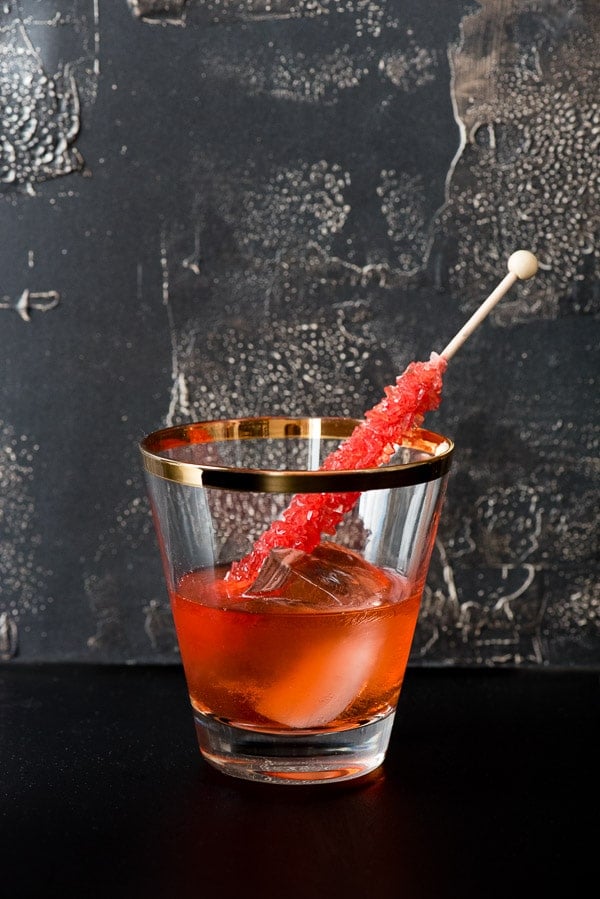 I have never more equally looked forward to and completely dreaded the return of a TV series as I do the start of The Walking Dead Season 7. For diehard fans and newbies alike, the end of season 6 was quite possibly the most expert example of psychological terror ever witnessed on a TV show. In 12 on-air minutes actor Jeffrey Dean Morgan both captivated an audience and inserted nightmare-worthy torment that would linger for Walking Dead devotees for the long months between seasons.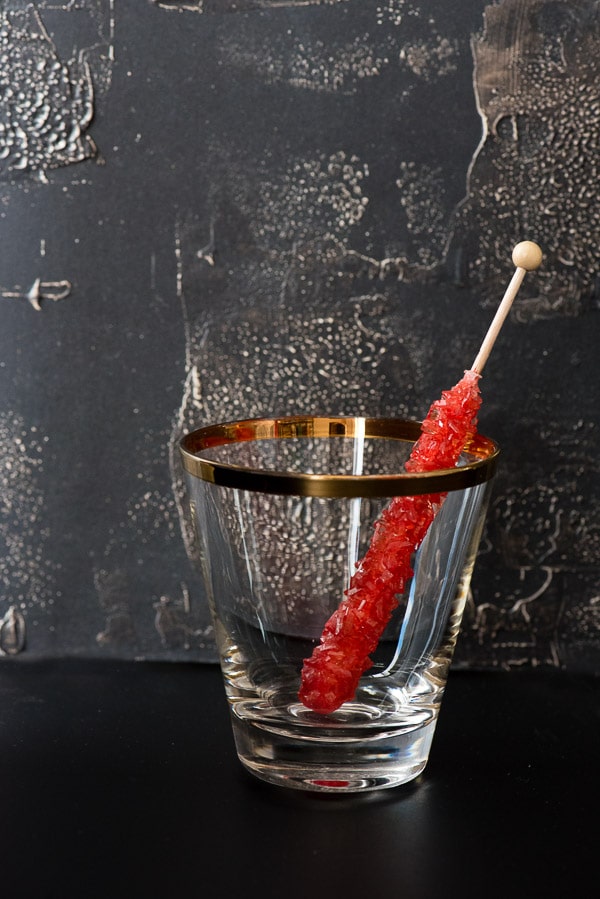 We left the beloved cast on their knees as Negan, Morgan's character, played eenie meenie miney mo deciding which of the cast his barbed wire wrapped sidekick baseball bat 'Lucile' would crown. At least that is what the editing left us to imagine. Despite some being more cherished than others, there is no character we want to see end this way, leaving this a gut-clenching season end.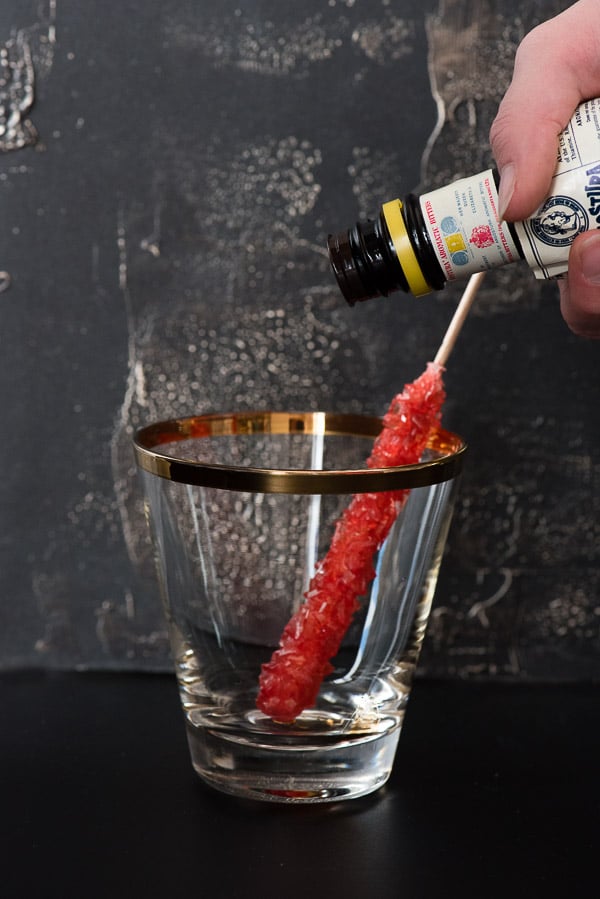 About a month ago I had an epiphany. Trying to out think the writers I decided a great end to this would be that no one gets killed in this unbelievably brutal way; but rather it would become one of those experiences where the mere thinking about what might happen becomes the torture, making the end deed unnecessary. #IWish.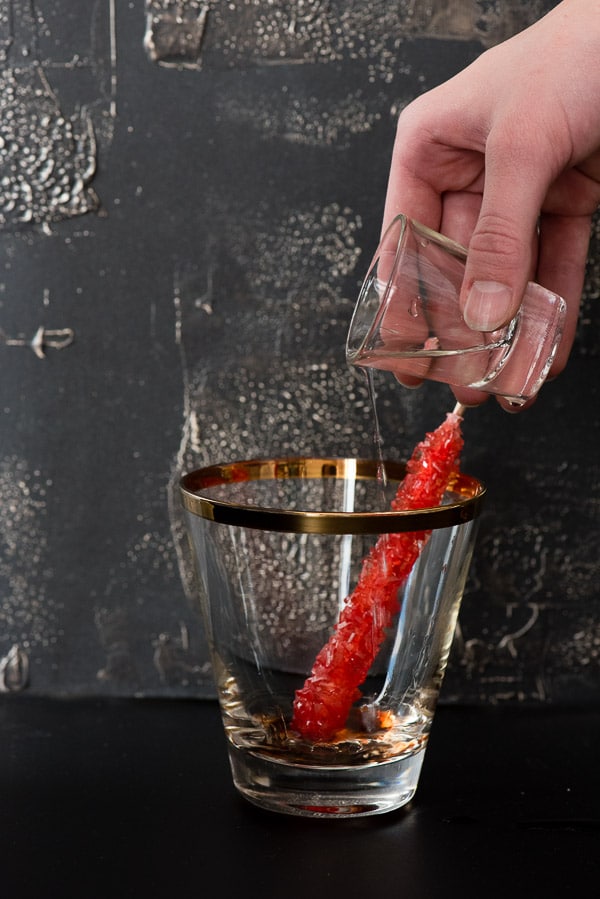 The start of season 7 seemed warranting a special libation. For the start of season 6 I created Mutilated Zombie Cupcakes with Edible Glass Shards. Fun to make and perfect for TWD and Halloween. This premiere however is all about Negan. The disturbing quality of being so charismatic that we are drawn to him despite him being probably the most horrific TV villain I've experienced; and without doing a darn thing other than being so charming and carrying Lucille.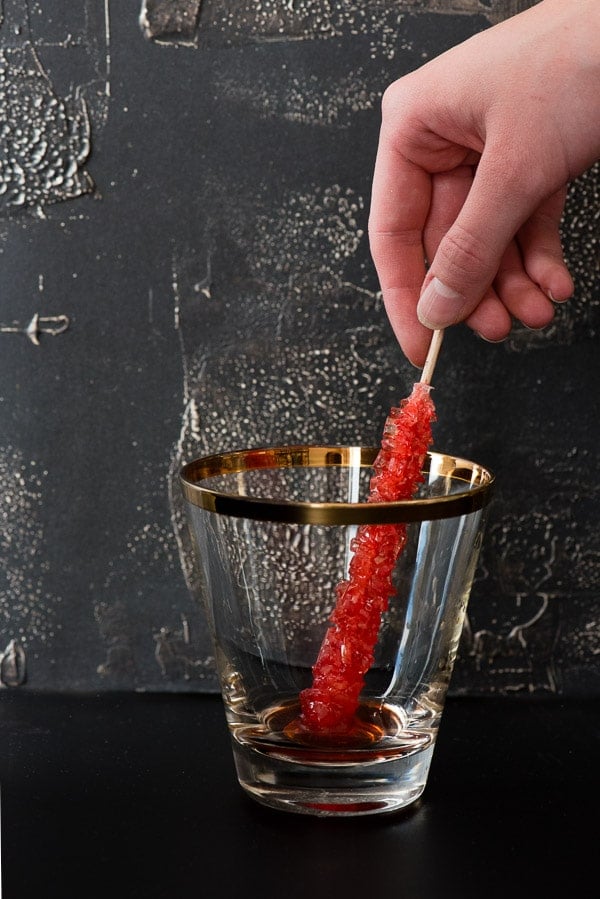 For months I've wondered what type of cocktail he'd drink. Something with whiskey in it. He's smooth and cunning. Handsome. Scary, sort of like a snake charmer. I decided he'd drink something like an Old Fashioned; whiskey with bitters, a splash of water. However, I felt it needed a Walking Dead twist.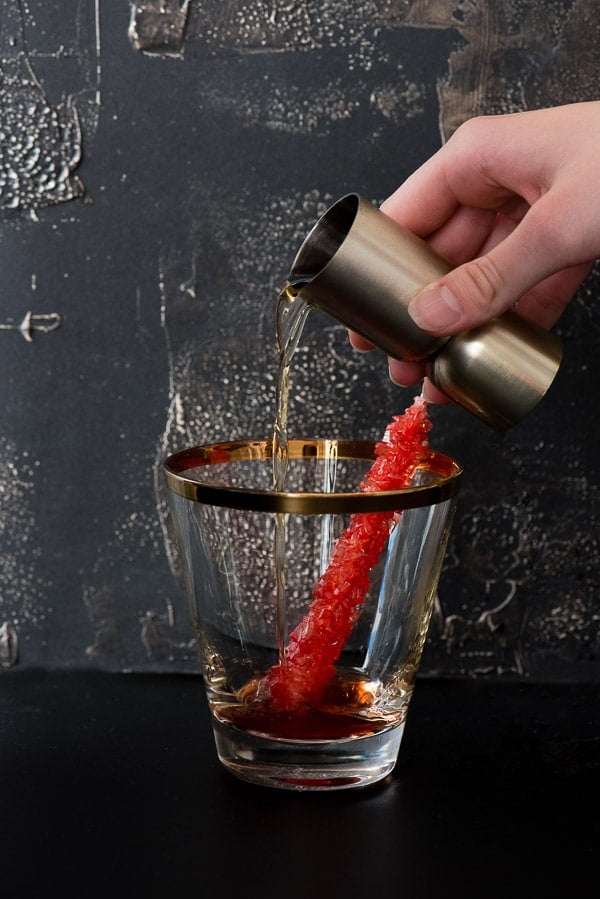 The Negan Cocktail is an updated classic. An Old Fashioned is made by splashing a few drops of bitters on a sugar cube, giving is a splash of water or soda water, swirling it around to break up the sugar and then pouring in 2 ounces of Rye Whiskey (or bourbon). It's finished with an ice cube and served with a stirring stick.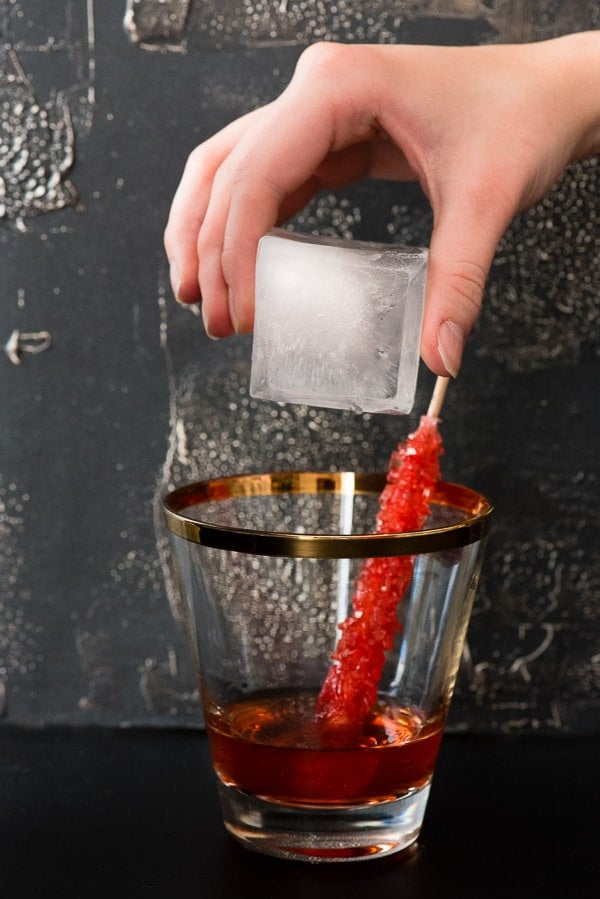 'Lucille' has to be the most skin-crawling weapon I've ever seen. A baseball bat wrapped in barbed wire? Nothing good can come of that. For the Negan Cocktail the traditional sugar cube is replaced with a red swizzle stick (rock sugar) giving a sucrose nod to Lucille. The bitters are splashed on as is the water. It's swirled around to begin to allow the sugar to melt. Rye Whiskey and an ice cube finish the cocktail which is served with 'Lucille'. The red color of the sugar turns the cocktail from its natural amber to red.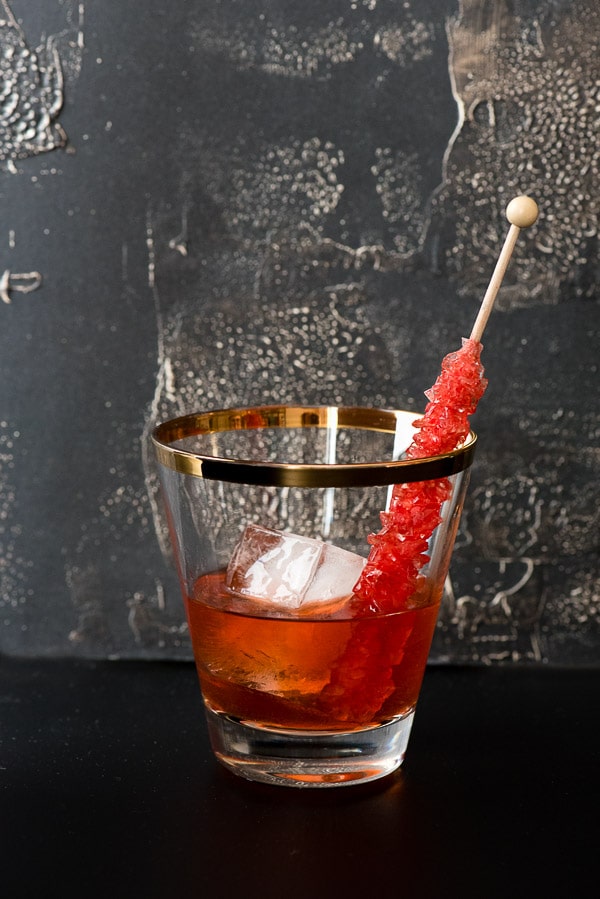 I definitely think I'll need one or two Negan Cocktails to get through tonight's season premiere.
WHERE TO BUY: The rock candy swizzle sticks can be found at candy shops however I bought mine online on Amazon.com.