Farmer's Market Gin and Tonic cocktail perfect for a fresh taste of summer!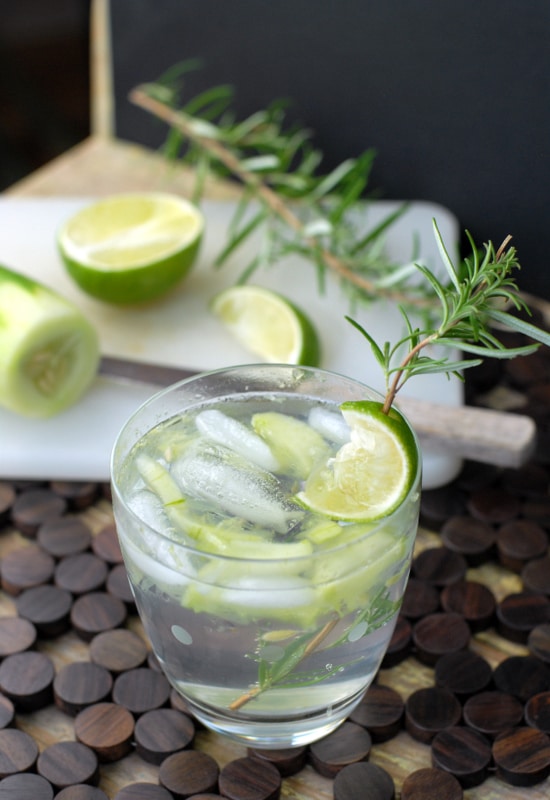 I have spent the summer corresponding with Rob Masters, Distiller, owner of Rob's Mountain Gin (a locally sourced and distilled brand) and President of the Colorado Distiller's Guild. Rob found me originally on Liqurious.com where one of my blog cocktails was featured, linking him to my blog. He became a reader and invited me to come see his distilling process. After several failed attempts our meeting would finally take place this week at Boulder Distillery for a tour and tasting. Was it ever worth the wait.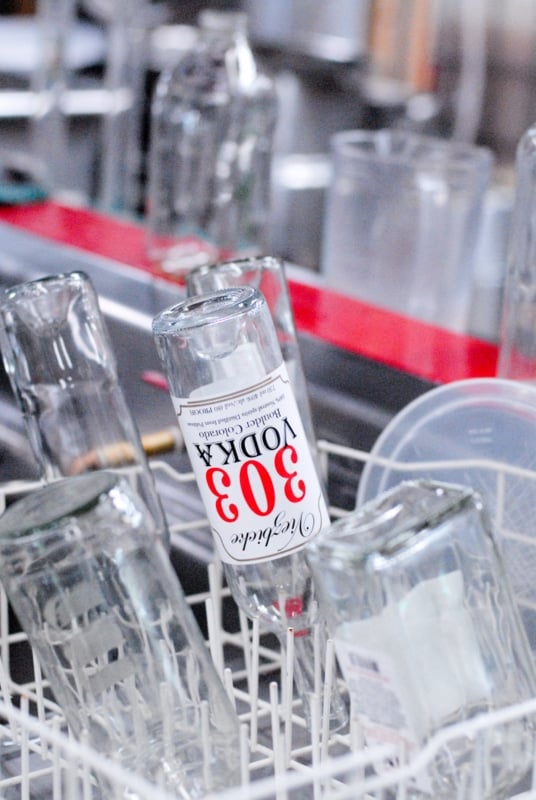 I wound around on a frontage road next to Foothills Parkway in Boulder looking for a 'long green industrial building' housing the distillery. Slowly driving through potholed, semi-paved asphalt I spotted the distillery thinking I would have never guessed it to be there amongst rag tag micro auto repair shops
When entering however I got it. One is greeted immediately by a heavily varnished 90 degree bar, the back drop of which is glass apothecary jars of infused vodka and gin, knick-knack-paddy-whack paraphernalia including a fleet of large model planes hanging from the ceiling. Included in this warm, rustic, cozy display is a steamer trunk I learned had shipped from Poland with Steve Viezbicke's (Master Distiller, co-owner with wife Terri of the distillery as a whole and the 303 Vodka and Whiskey brands) Grandfather and contained the vodka recipe in Polish they are distilling today.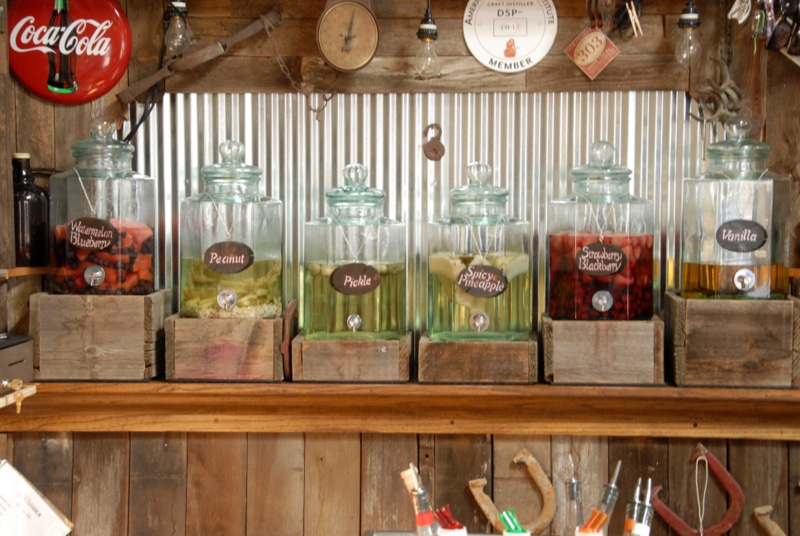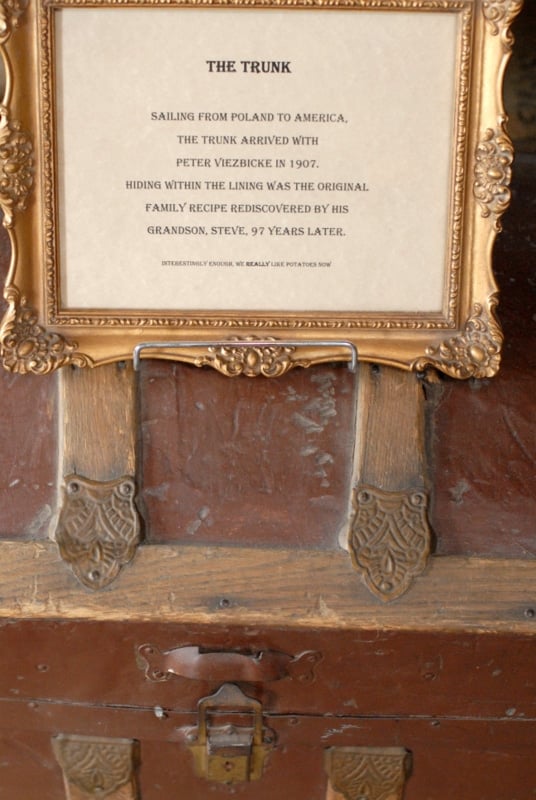 The space is light and bright with ample skylights overhead and I was fascinated knowing three distinct distilling processes occurred in this compact space. Originally Rob suggested I get to know the facility by attending a regular Sunday morning Bloody Mary Bar Boulder Distillery ran featuring different infused liquors and exotic mixers. A food truck would come to provide food and there was often music. Half the summer was spent trying to align our schedules and sadly before meeting the ongoing event was cancelled for lack of attendance. I'd like to say 'cancelled for now'; after tasting their products and hearing their story, I feel sure this event will make a comeback.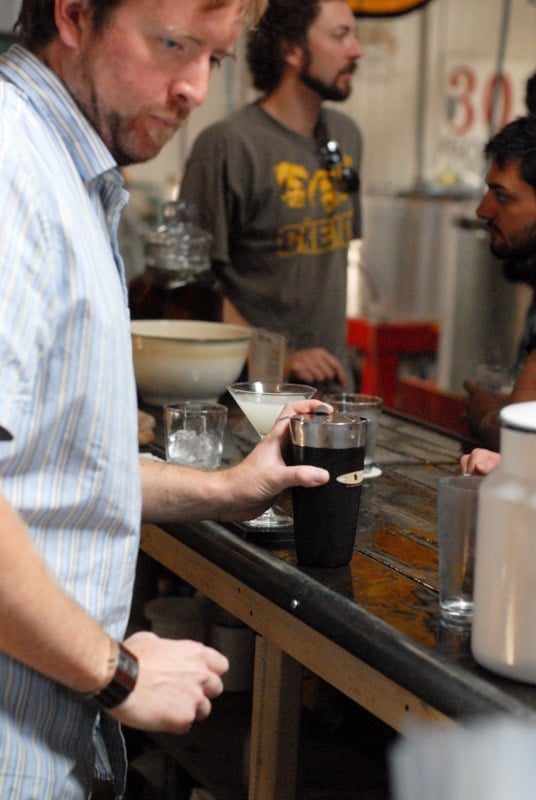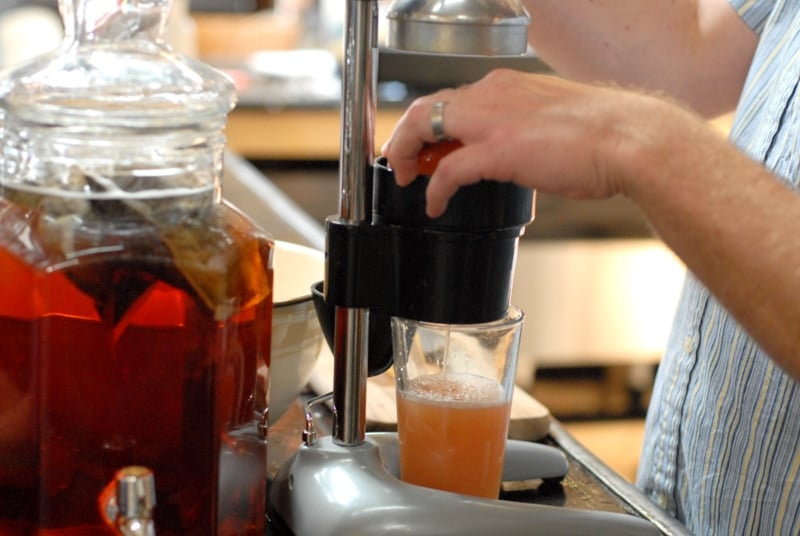 On the day I finally visited Rob folded me into a meeting for professionals from the local hospitality industry (restaurants and bars) who were seeking to learn more about Boulder Distillery. The gathering started, at 10:30 a.m. on a Tuesday, kicking off with sampling of cocktails. Seeming a stark start to the day I started off with 'water please' and learned they use local Indian Peaks spring water from Ward Colorado, up the hill from Boulder. I was finally baited into trying a house Bloody Mary prepared by Steve, the distillery's cheeky proprietor. It was perfectly spicy, hence leading to my prior statement about bringing back the Sunday morning event.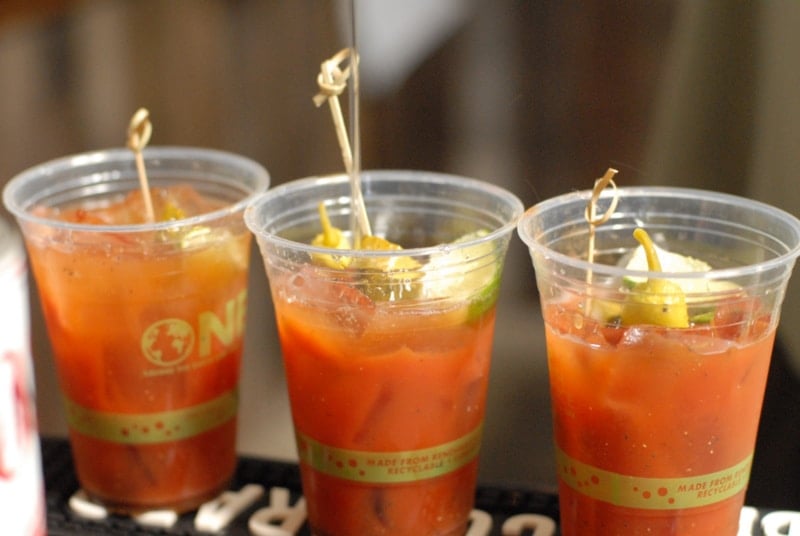 I took a few sips and hopped over to join the first tour to learn about the making of 303 Vodka. I learned their process step by step and can now wield terms like 'reflux fractionalization stills', 'open distillation', 'release of CO2' and more facts from my 10 pages of notes. The light version is that the vodka begins from potato starch, brewed into a 'beer' which goes into a still and yields a 95% ethanol. The liquid evaporates, condenses and is filtered through an activated carbon filter to end up as vodka. The process takes 10 to 12 days from potato starch to vodka.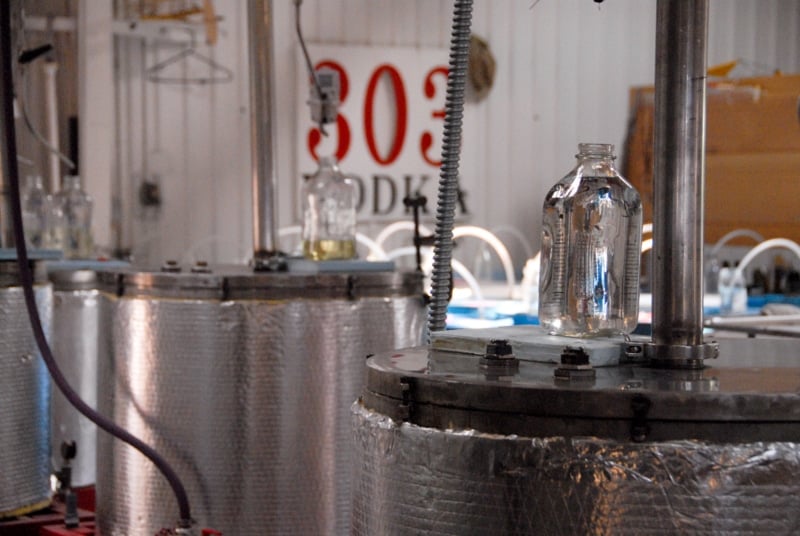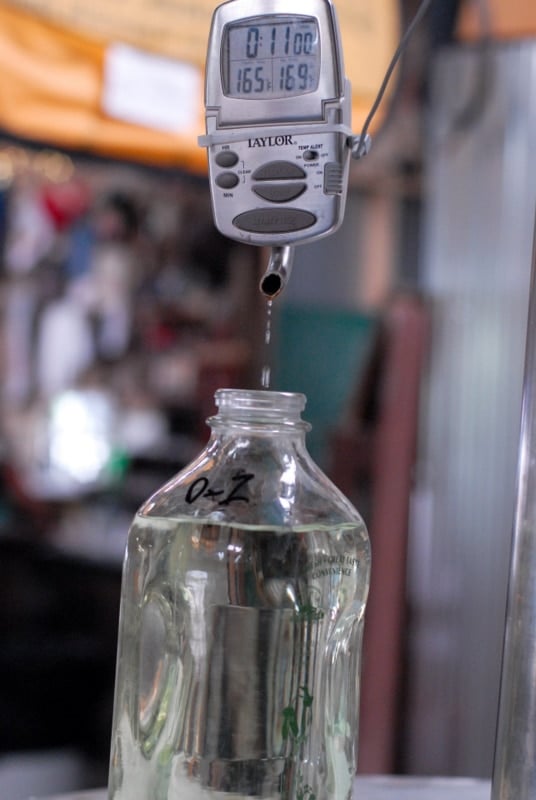 The vodka stills with 95% ethanol dripping off. We were allowed to taste a drop with the caveat if we were wearing fingernail polish, it would remove it. It had a strong buttery smell but no taste.
The next process was to make Whiskey (as with Champagne in the wine world, it cannot be called Scotch unless it's distilled in Scotland). This process only uses one squatty still (aptly named 'Bertha') versus the numerous more lithe 'girls' used in the Vodka process. The 100% potato whiskey has a very buttery and creamy flavor when complete largely due to the aging process. Toasted French oak barrels that have been used in the making of Cabernet Sauvignon wine are employed for aging the whiskey. Terri, Steve's wife and co owner of the distillery, is from Napa and gets the barrels from a friend. The whiskey is aged in the barrels for 3-6 months (it takes longer to age in the winter due to the lower temperature) to produce the hand crafted small batches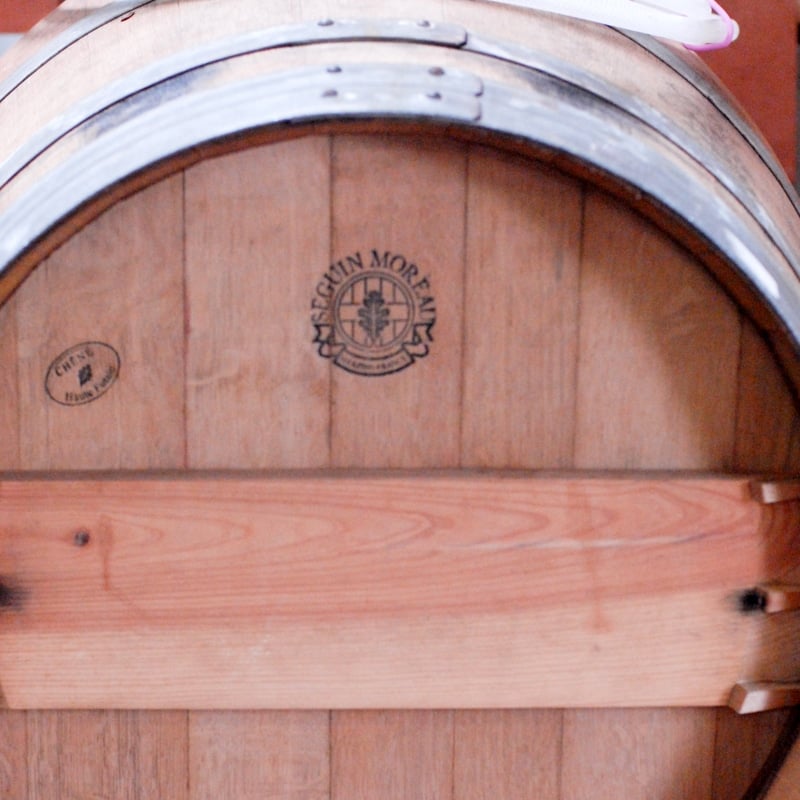 Rob's Mountain Gin (Rob's baby) goes through two distilling processes. One with juniper berries (40% sourced from within Colorado and the remainder organic from California). The second includes the use of 7 botanicals. I felt like I was on the inside of a Willy Wonka tour and being sensitive to their distilling secrets I'll just say I smelled and tasted all the botanicals, finding Kaffir Lime (raised and shipped by a friend of Rob's on Maui) to be the most beguiling ingredient.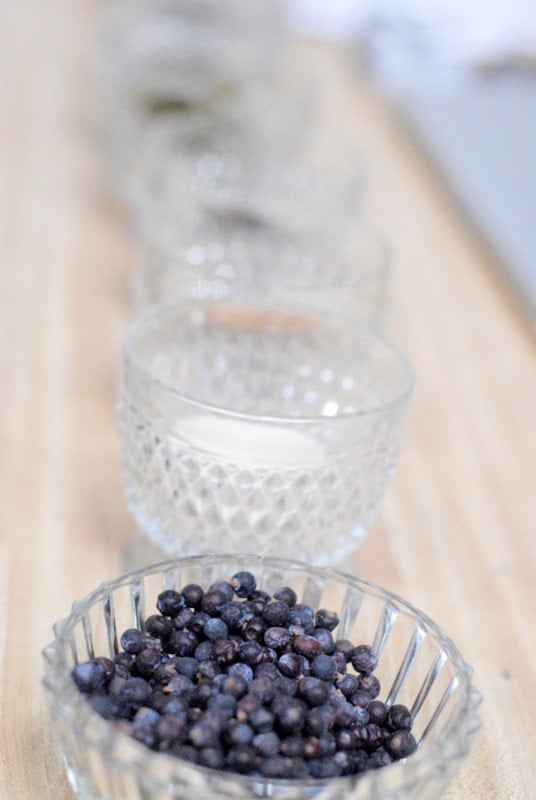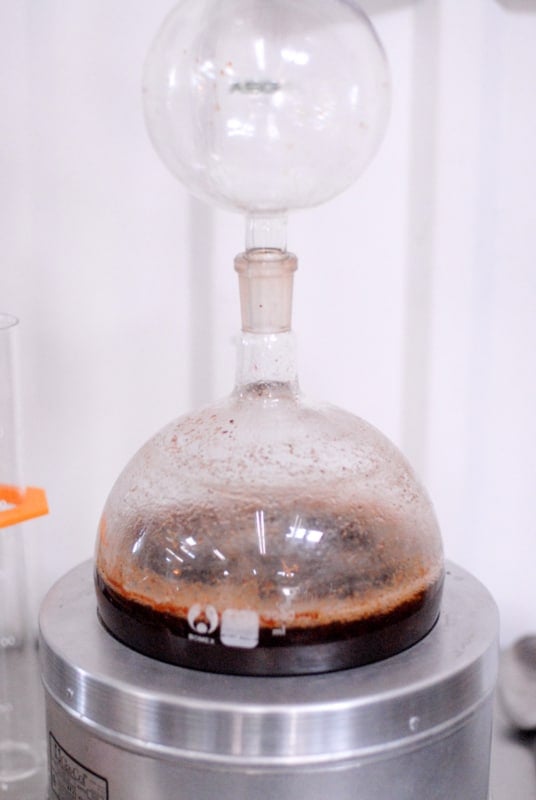 Something that really spoke to me was the making of a limited batch of gin for the local Growing Gardens (a community garden project in Boulder that includes youth programs, composting and more) for a fundraiser. All the ingredients are from within 15 miles; the cucumber and juniper from Olin Farms in Niwot, other herbs from Growing Gardens themselves. It will be sold locally at Alfalfas, Cured and Mateo. Incidentally the distillery is 100% organic with its practices though not certified.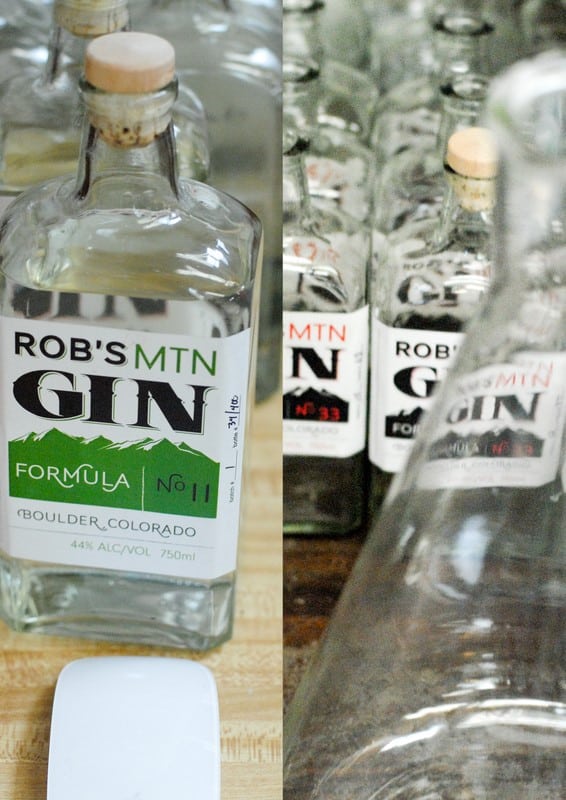 Equally enlightening to the tours was the actual tasting. First Steve, Terri and Rob have fascinating paths winding them into this endeavor together. Their respect and enjoyment for one another is evident. Their personal interplay is lighthearted and the passion about their craft clea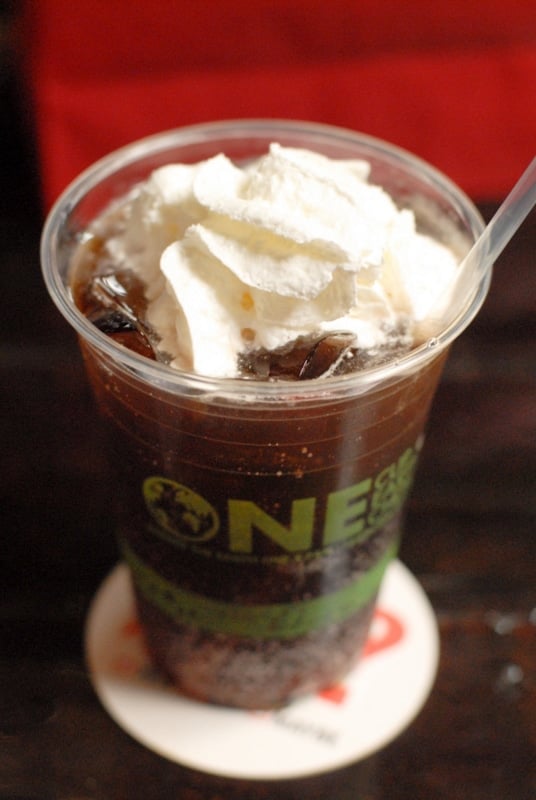 303Vodka is 'not your standard vodka' Steve and Rob would tell you. Most vodka they feel is deliberately distilled to be neutral, odorless and tasteless. This vodka purposefully has distinct character in its flavor profile. That character lends itself to interesting matches such as the VootBeer cocktail they whipped up with vanilla-infused vodka, root beer (which they'd also like to make someday) and whipped cream. I know, it sounds like a frat party dare gone awry. I was skeptical. I don't like sickly sweet drinks and this wasn't. It truly tasted like a root beer float but a milder version with no alcohol taste. It prompts ponderance about the uber creativity of a person coming up with something like this. We tasted each liquor on its own (literally a very small taste) as well as a sip integrated into unique cocktails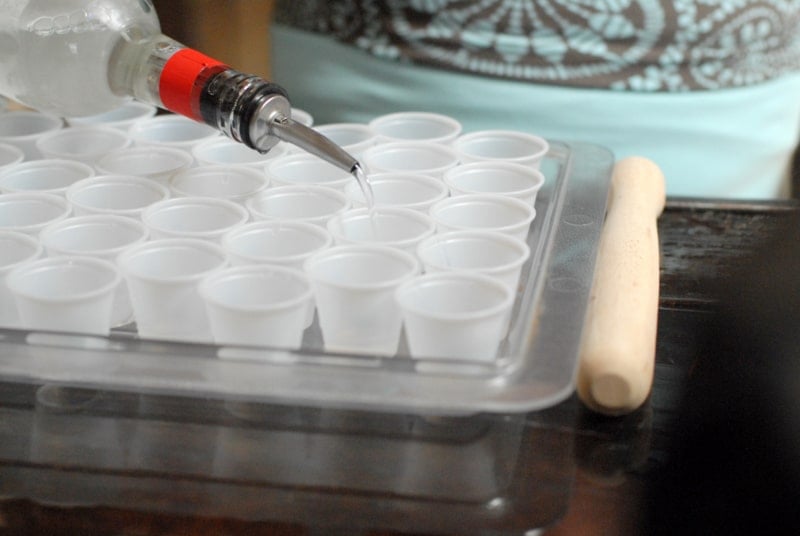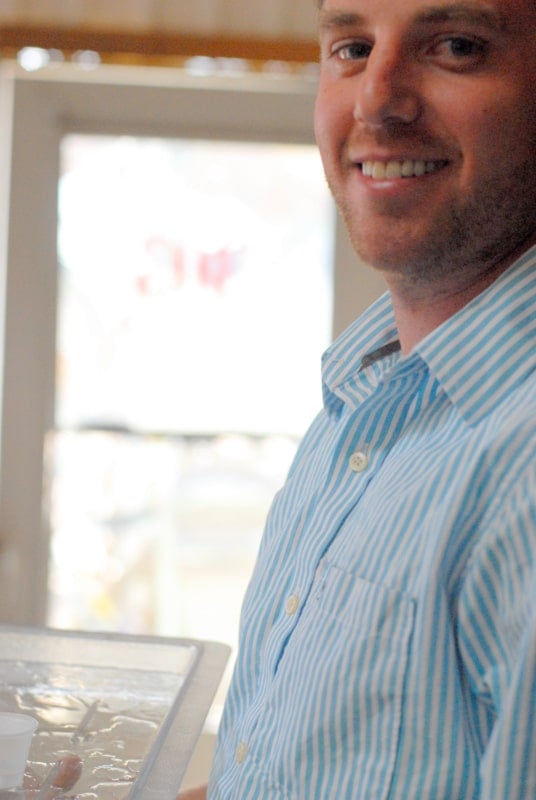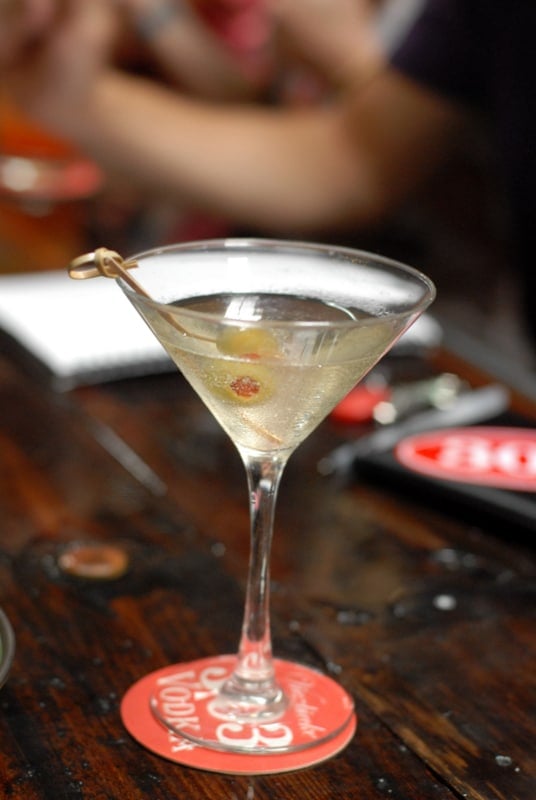 Rob would tell you distilling is 'science and art'. There is a logical and procedural aspect to it certainly but then a bit of trial, error and grace I'd say in concocting the flavor profiles they've achieved. I felt like I walked into so many discoveries with my visit and it won't be my last. I promise you will find their liquor unique and different (and of course the hook for me is the local theme). Drop by their tasting hours to try it for yourself or to listen to Steve, Terri or Rob's insights which will leave you surely wanting to know more. I feel quite confident they'll have a cocktail or two you've never tried that will make you wonder why you had not visited them earlie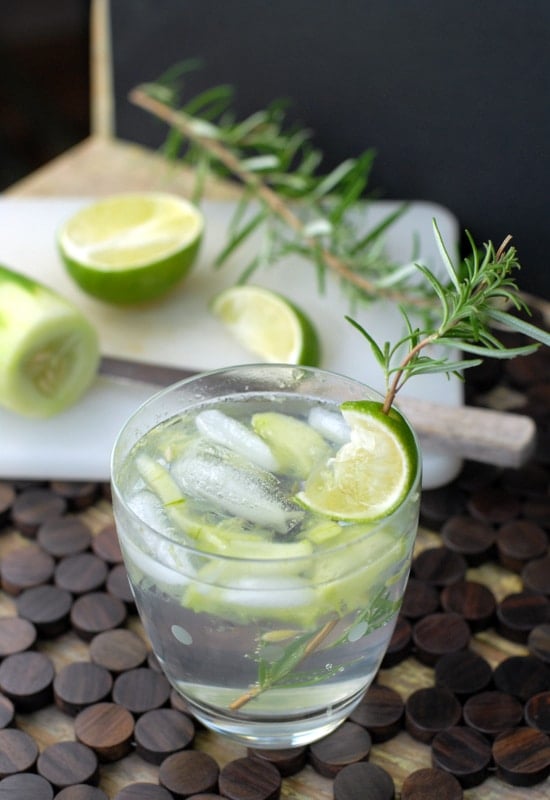 Recipe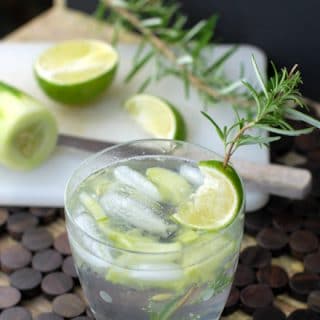 Farmer's Market Gin and Tonic
Fresh cucumber and rosemary from your local farmer's market make this perfect for the season and dogs days of summer.
Print
Save Recipe
Recipe Saved!
Pin
Rate
Ingredients
2

ounces

Rob's Mountain Gin

(substitute available gin)

Tonic water

preferably Q Tonic or Fever Tree

3

cucumber wheels

1

sprig fresh rosemary

1

lime wedge
Instructions
Place the cucumber wheels in the bottom of a rocks/Old Fashioned glass and squeeze lime on top.

Gently muddle (mash) the cucumber to release the juices.

Add the sprig of rosemary and fill glass with ice. Pour in Rob's Mountain Gin and top off with tonic.
Notes
Recipe from Rob Masters of Rob's Mountain Gin.
Nutrition
Calories:
151
kcal
|
Carbohydrates:
7
g
|
Protein:
0
g
|
Fat:
0
g
|
Saturated Fat:
0
g
|
Cholesterol:
0
mg
|
Sodium:
1
mg
|
Potassium:
68
mg
|
Fiber:
1
g
|
Sugar:
1
g
|
Vitamin C:
19.5
mg
|
Calcium:
22
mg
|
Iron:
0.4
mg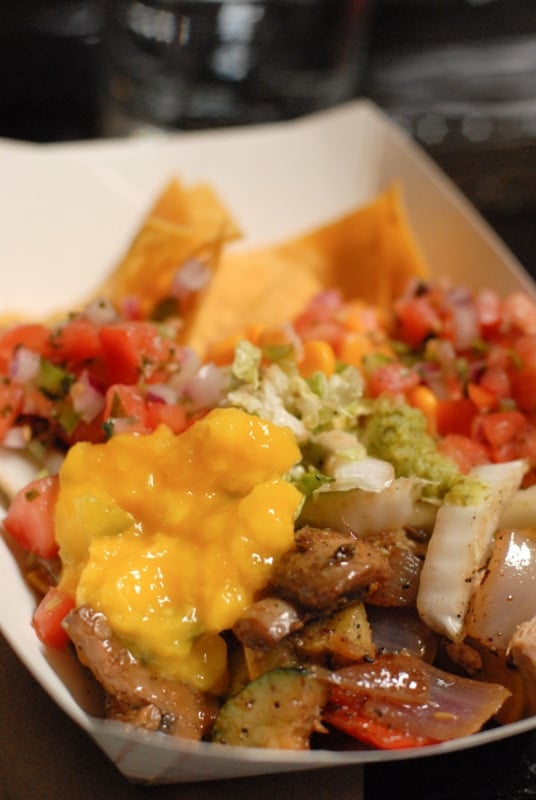 Laau's Taco shop at 1335 Broadway supplied the food for the event and it was beyond yummy. May have to go scouting them soon….