I wound around on a frontage road next to Foothills Parkway in Boulder looking for a 'long green industrial building' housing the distillery. Slowly driving through potholed, semi-paved asphalt I spotted the distillery thinking I would have never guessed it to be there amongst rag tag micro auto repair shops.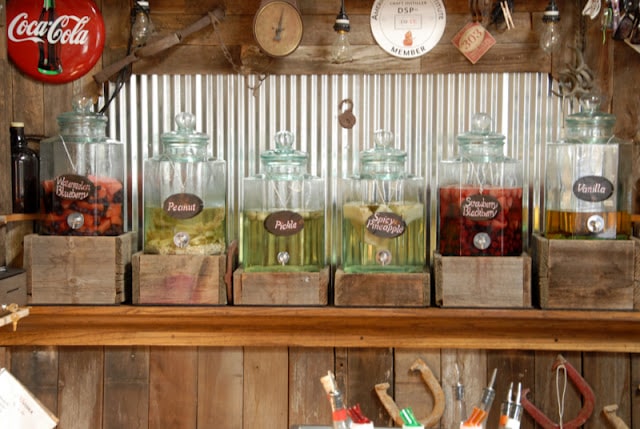 On the day I finally visited Rob folded me into a meeting for professionals from the local hospitality industry (restaurants and bars) who were seeking to learn more about Boulder Distillery. The gathering started, at 10:30 a.m. on a Tuesday, kicking off with sampling of cocktails. Seeming a stark start to the day I started off with 'water please' and learned they use local Indian Peaks spring water from Ward Colorado, up the hill from Boulder. I was finally baited into trying a house Bloody Mary prepared by Steve, the distillery's cheeky proprietor. It was perfectly spicy, hence leading to my prior statement about bringing back the Sunday morning event.
Equally enlightening to the tours was the actual tasting. First Steve, Terri and Rob have fascinating paths winding them into this endeavor together. Their respect and enjoyment for one another is evident. Their personal interplay is lighthearted and the passion about their craft clear.
Rob would tell you distilling is 'science and art'. There is a logical and procedural aspect to it certainly but then a bit of trial, error and grace I'd say in concocting the flavor profiles they've achieved. I felt like I walked into so many discoveries with my visit and it won't be my last. I promise you will find their liquor unique and different (and of course the hook for me is the local theme). Drop by their tasting hours to try it for yourself or to listen to Steve, Terri or Rob's insights which will leave you surely wanting to know more. I feel quite confident they'll have a cocktail or two you've never tried that will make you wonder why you had not visited them earlier.