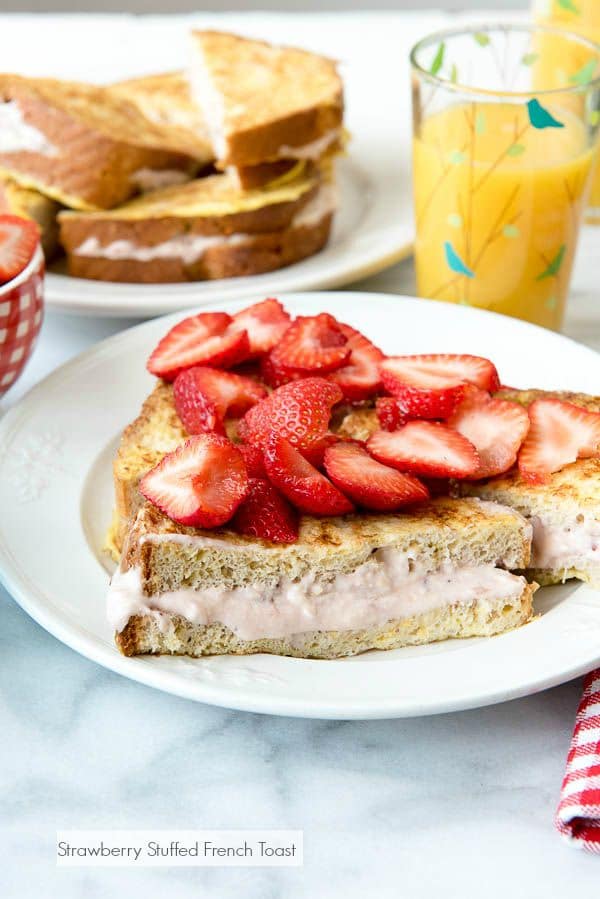 Do you find yourself getting into a rut with breakfast ideas? That sounds like a lead in to a great new kitchen appliance or prepared food but it is a question in earnest. For me it's the meal that sparks the least creativity, at least on a weekday before we all head out the door.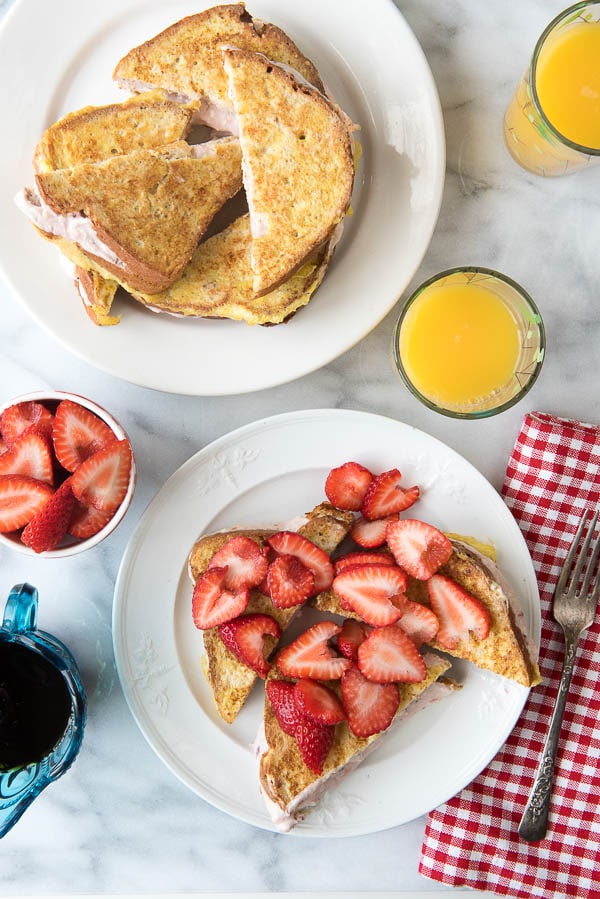 Personally I'm not a big cereal eater, I really prefer protein but often don't have the time to whip up an omelet or other longer prep/cook options. Lately I've been back to making more Smoothies and throwing in a tablespoon or two of chia seeds. They are packed with protein and fiber, have little taste and are very small so they don't add a weird texture to a smoothie in my opinion. Being summer and still quite warm in the morning, that's a great option to fill up, get a great dose of fruit and vegetables without a ton of calories as well (I always make mine with filtered water instead of juice or milk).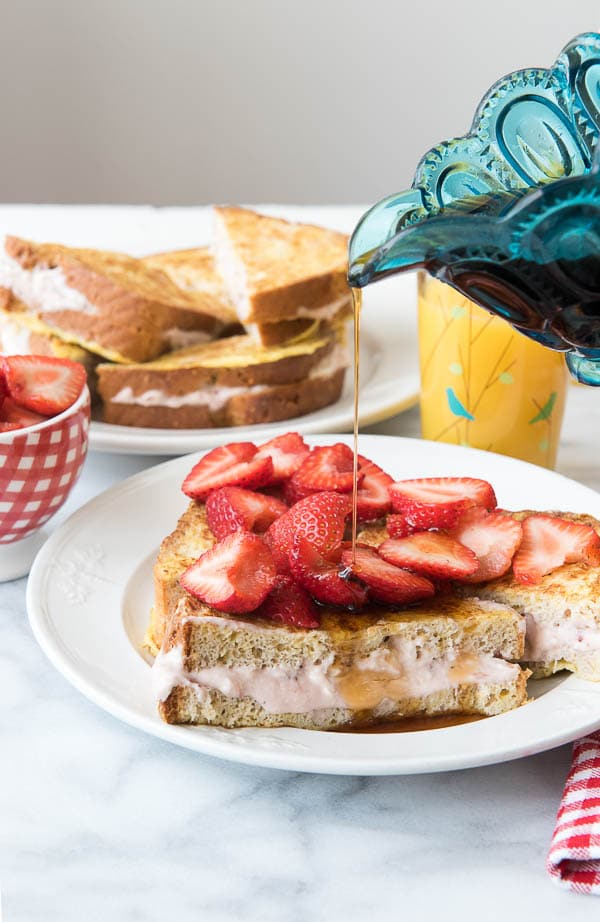 I have wanted to bust out of the breakfast rut and make something that is unexpected, seasonal and fun. I've started to make Strawberry Stuffed French Toast. It's easy to make and can be done with either gluten-free or regular bread. Quick and easy to prepare, with a heavenly end result; French Toast sandwiches filled with a cream cheese-strawberry jam mix, cooked to a golden brown on a griddle or skillet, topped with fresh strawberries and syrup.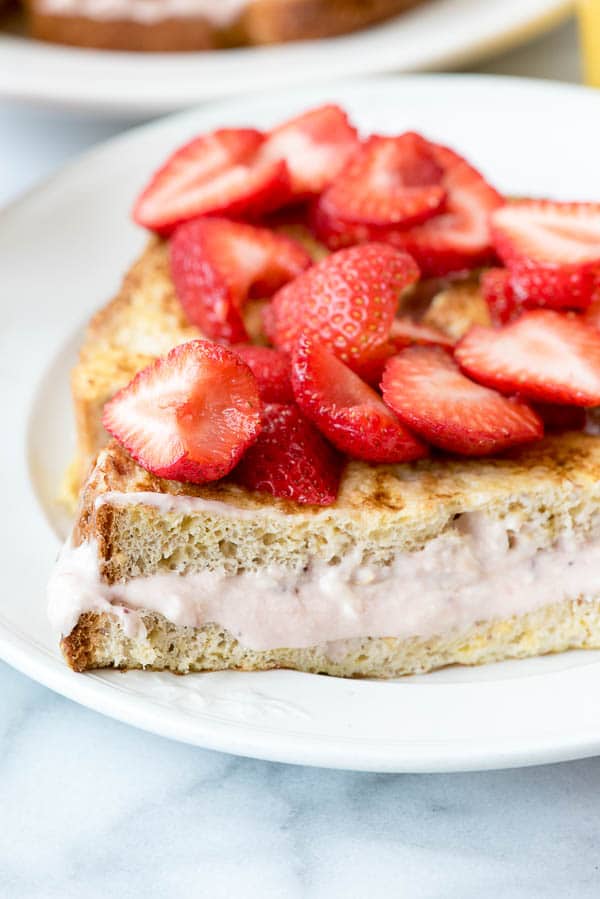 If you aren't keen on regular French Toast, this bears a completely different set of flavors without being insanely sweet. The eggs deliver some protein and the strawberries some fresh fruit. If you are watching calories, you can use Neufchatel cheese which is the lower fat version of cream cheese. There is no sacrifice on flavor to make that swap, however it is about 1/3 less fat than regular cream cheese. Any milk can be used as well. Anyway you make it, I think you'll find it's a delicious breakfast option that feels special!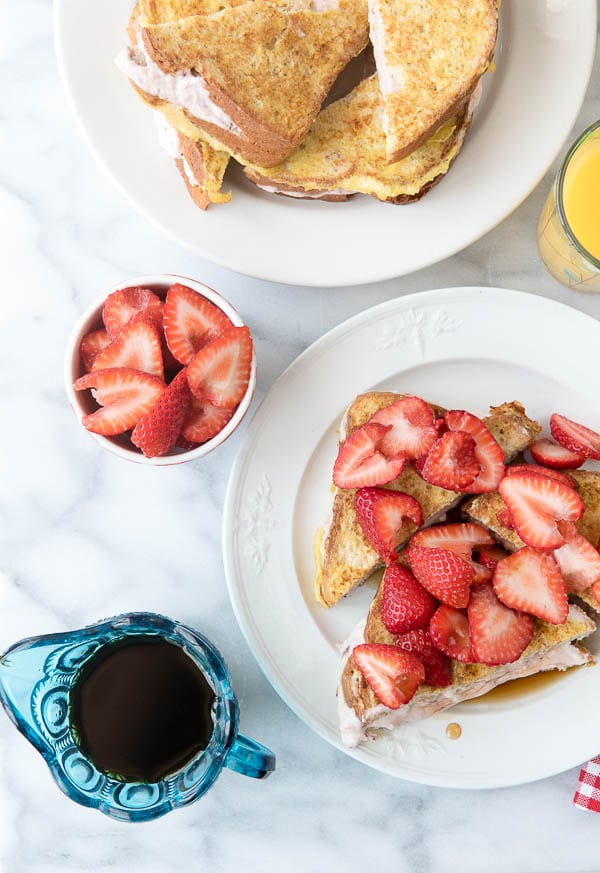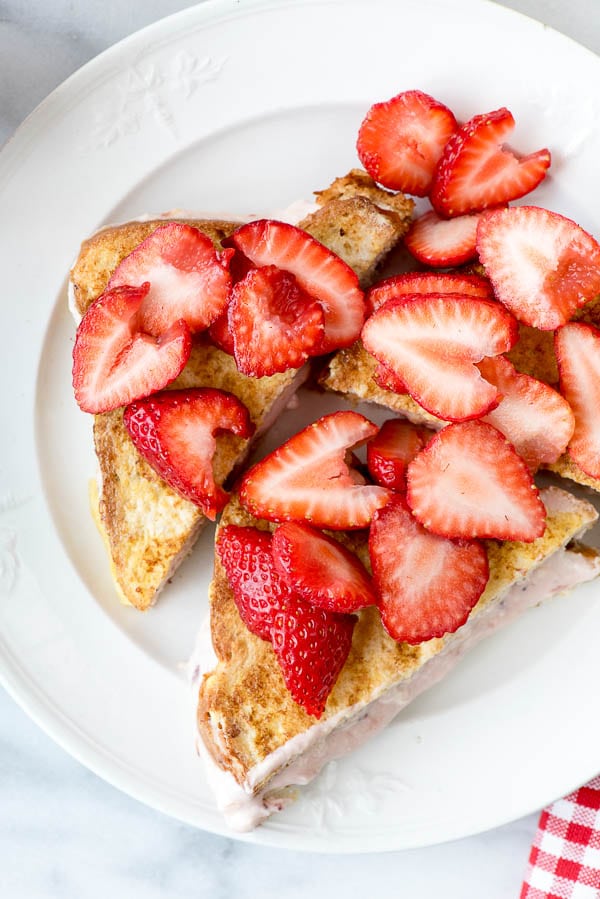 More Recipes You'll Love!
Pumpkin French Toast Casserole