Chipotle mayonnaise is the shining star for flavor in this Southwestern Sub Sandwich recipe. Perfect for a lunch or a light dinner, these Southwestern subs are fresh, healthy, and gluten-free. Packed with lean turkey, fresh vegetables, pepper jack cheese, and a tangy chipotle mayo.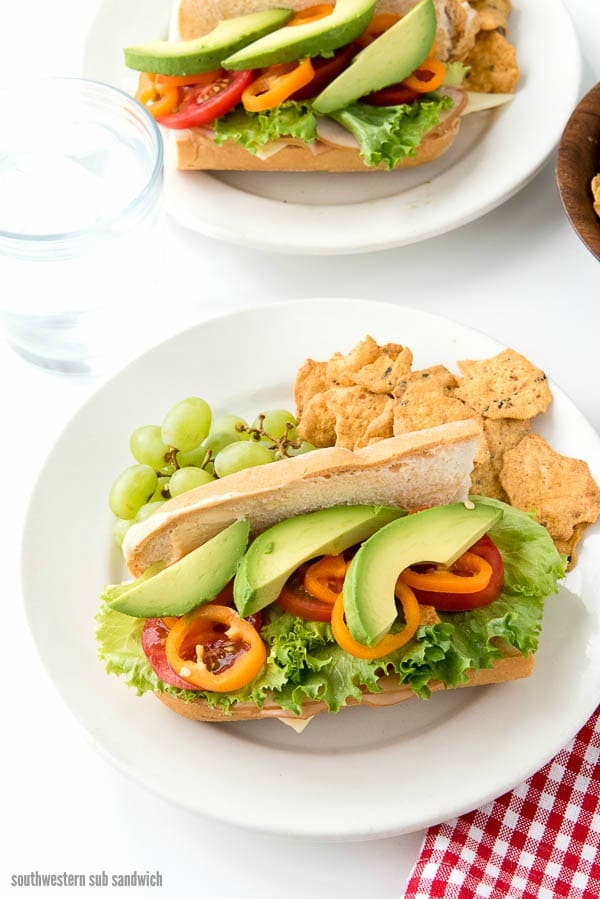 I find my food inspiration often follows me home from my travels. The southwest always gets me excited about big flavors, spicy sauces and fresh ingredients. It becomes a theme in our household until I settle back into a usual groove.
I'm not a huge sandwich eater but when there is a good one, I think there is nothing better. Sandwiches are often the first thing to go when taking on a gluten-free diet. 'Bread' can become a curse word of sorts, and the time to find a bread that is flavorful and satisfying can be discouraging. It can be easier to just forget it and eat something else. Of course, great condiments like chipotle mayonnaise help enhance the flavor of many recipes.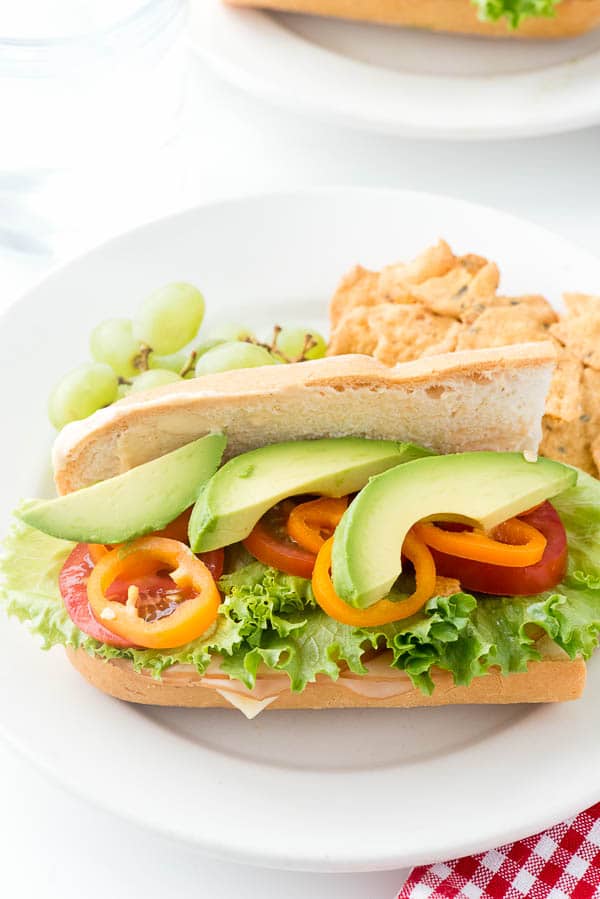 While my kids and I were traveling recently we found a bakery that had all sorts of submarine sandwiches. They were fascinated and of course had never had one being gluten-free kids. It struck me in that moment that there was no reason we could not make them at home.
One of our favorite bread options is Udi's Gluten-Free French Baguettes. When Udi's began to make the baguettes I felt like it addressed a gap I'd been feeling. I was able to make homemade garlic toast again, serve baguettes with meals and the best part was using them for sandwiches which we do often.
I had not made a sub sandwich with them, however, and felt the time was perfect for a Southwestern Sub Sandwich. One complaint I had with sub sandwiches when I was able to eat them was there often was too much bread in proportion to the filling (my favorite part). These soft, slender baguettes are a 'just right' solution to compliment the filling without getting completely carb'ed out.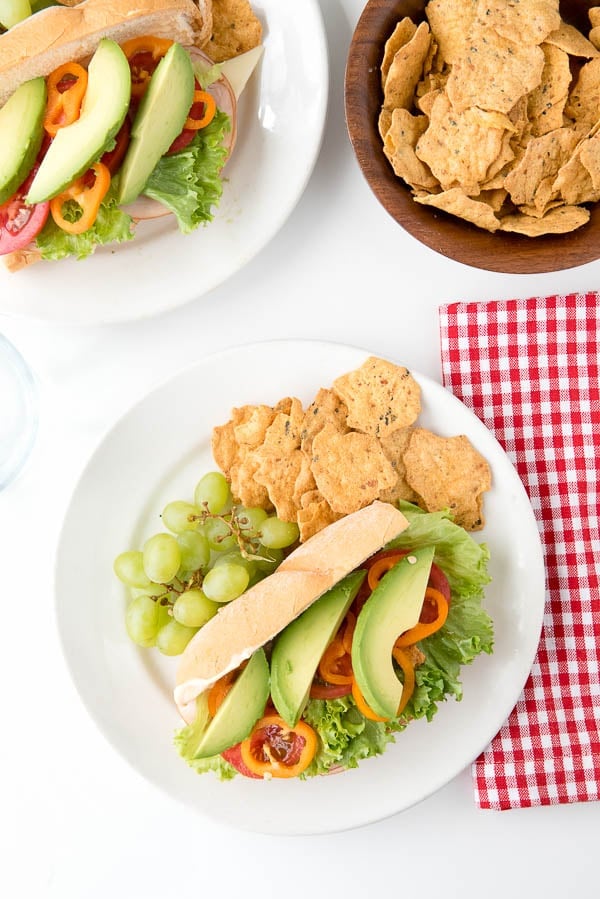 Chipotle Mayonnaise for Optimum Flavor
This Southwestern Sub sandwich definitely has a kick thanks to jalapeno pepper jack cheese and chipotle mayonnaise, which you can make yourself, using this chipotle mayonnaise recipe, or purchase. Smoked turkey adds another layer of flavor and all of this is loaded with tasty vegetables to boot.
The avocado can be thickly sliced as seen in the photos, or once out of the peel they can be sliced thinly or even mashed depending on your preference. Any way you choose, it's delicious! They could also be made with a full baguette to cut into smaller sandwiches for parties or gatherings.