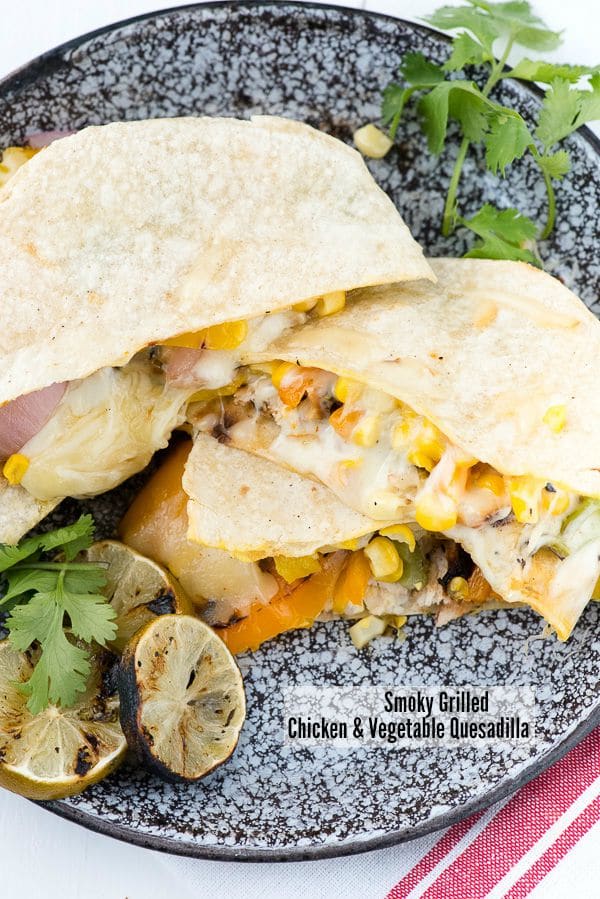 In my ongoing quest for what can be done on a grill instead of firing up the stove or oven during these heat-laden weeks before fall creeps in with some relief, it struck me that even the simplest of recipes are grill-capable. In this case I'd say 'grill-worthy' because the element making these quesadillas special are the grilled vegetables and chicken. A step at the end of their grilling makes an easy transition into a smoky, cheesy quesadilla which takes little effort or time.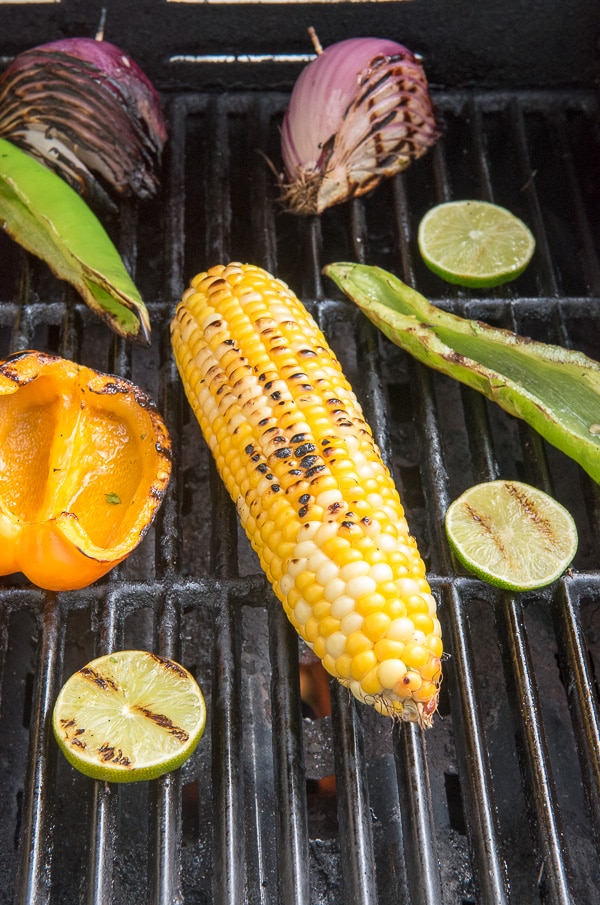 When originally considering this idea I was thinking of a vegetarian option of summer vegetables. They still can be made with vegetables only however I've been loving the quick grilled chicken breasts so much since they are so juicy, I couldn't resist adding them in to get some protein into the recipe. This makes them all the more hearty and filling as well.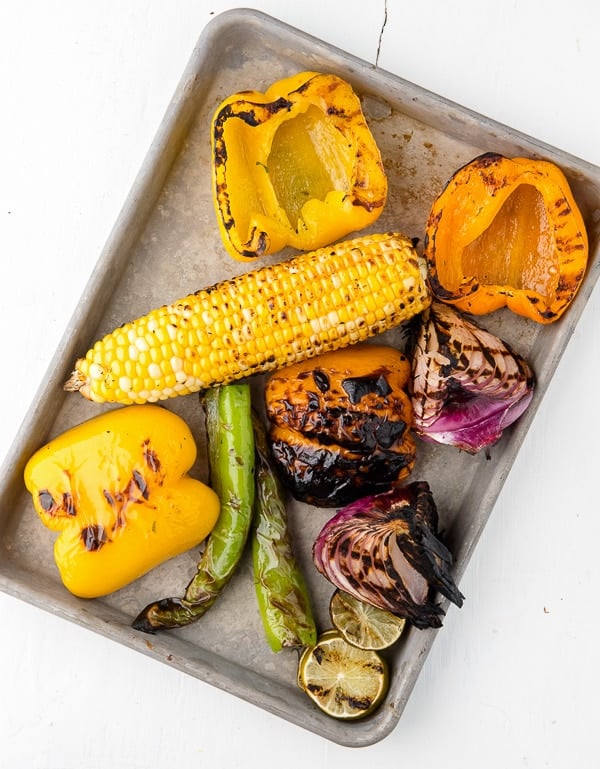 This point in the summer presents a challenge to which vegetables to use with so many at their prime. I love colorful grilled peppers, both sweet and spicy, as well as the crunch of grilled corn and sweetness of grilled red onion. These make a highly flavorful filling to compliment the smoky cheeses and chicken. Of course if you have something you love, add it in! The beauty of these quesadillas is the flexibility they offer.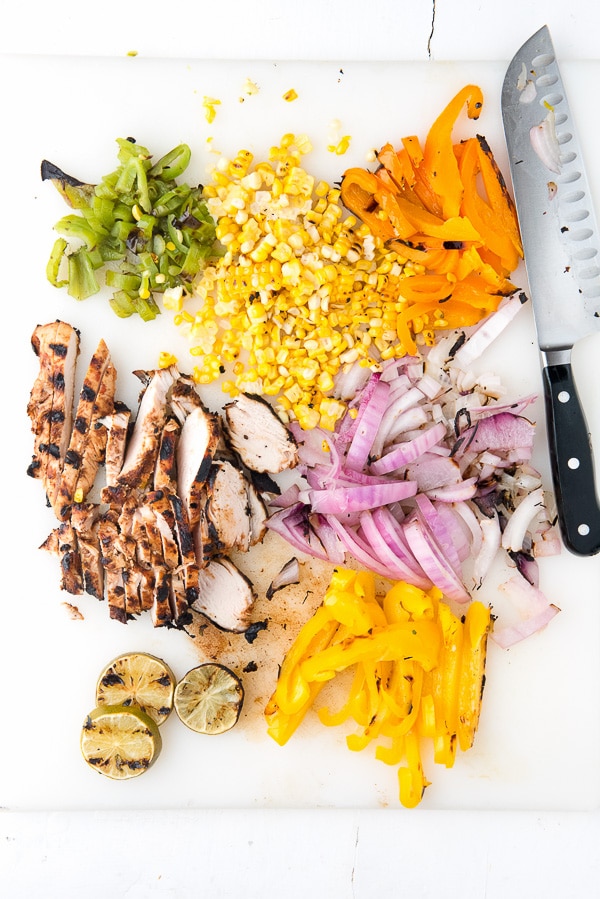 Don't let the length of this recipe fool you; it's really easy. The chicken is marinated and grilled first, allowing it to rest before grilling the vegetables. You can grill everything at the same time; I find because the chicken and vegetables cook differently (and I was taking photos) doing them separately has worked the best for me.