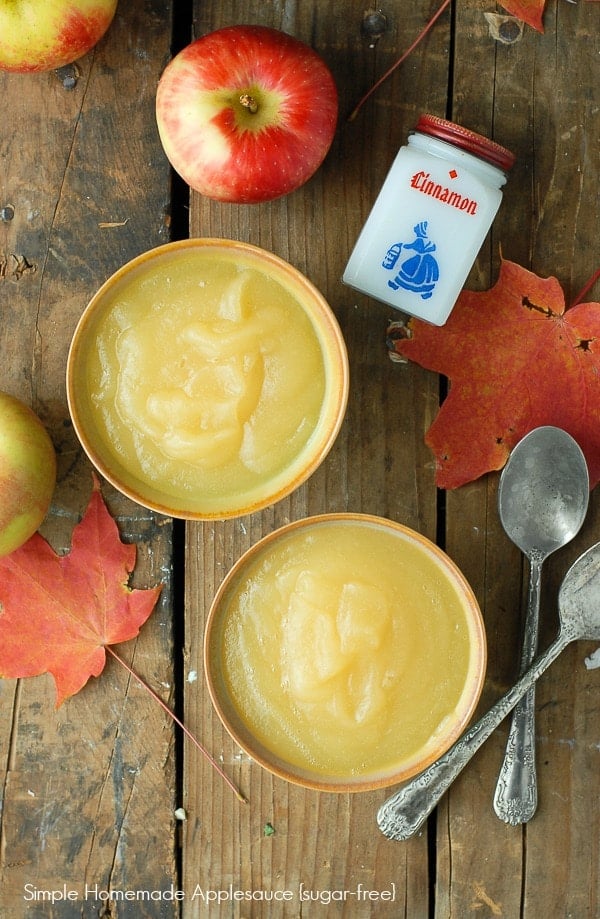 The fun (or humbling) aspect of having a blog is that we all started somewhere. It's a bit like looking back on art you did in Kindergarten but in many cases it's not as cute!
This simple, seasonal recipe is a fall-favorite and was one of the first recipes shared on Boulder Locavore. The original photos were not good and the full post consisted of this:
"I have an abundance of beautiful, heirloom apples stored for the season.A favorite dish is homemade applesauce.It's rustic, full of flavor and has no added sugar. When I make it I want to taste apples with their natural sweetness, not sweeteners that compete with the apples."
Alrighty then.
If you are an Instant Pot user try our Instant Pot Applesauce too.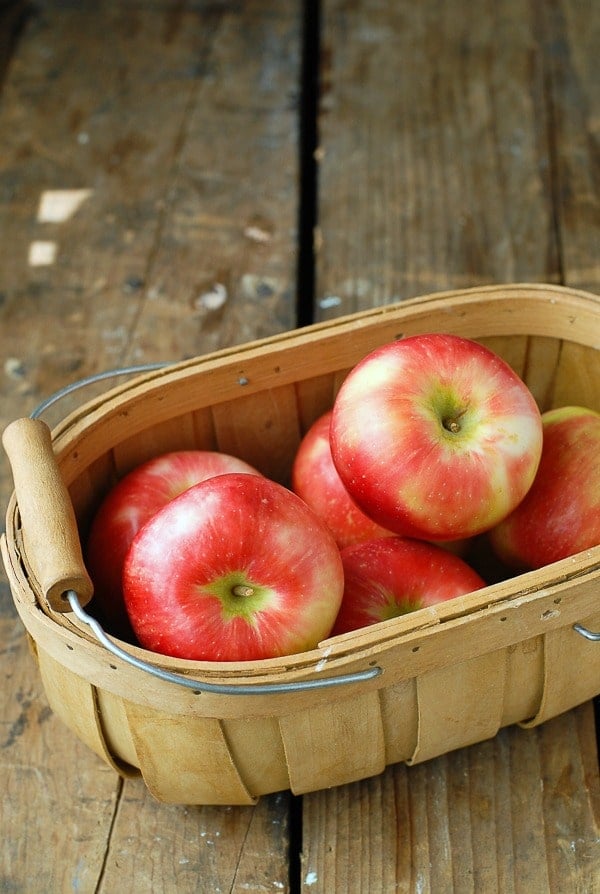 We love apples and long gone are the days of mushy Red Delicious with occasional Granny Smith being the only apples from which to choose.
Farmer's Markets are brimming with several varieties and if you shop at a store such as Whole Foods you'll find a plethora of varieties from all over the world. Apples keep very well in a dark root cellar or in the produce drawer of a refrigerator.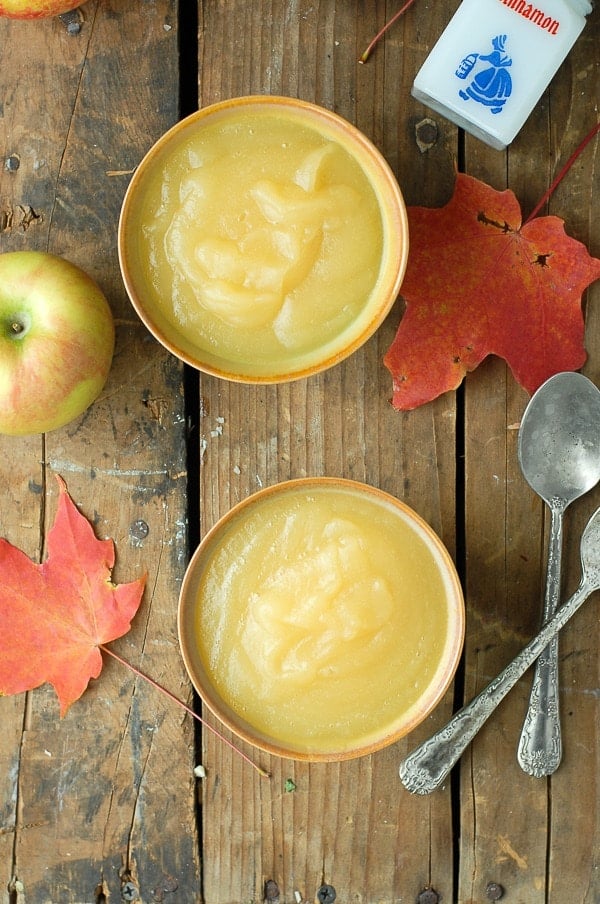 The fall when I decided to experiment eating only protein and produce from a 100 mile radius to see if it could be done in Colorado (there were prepared products I did purchase from outside the area) over a winter I stocked up on apples.
I purchased large boxes at the last Farmer's Market's of the season and loaded up an auxillary refrigerator with them. They lasted five months. Seriously; five months! Toward the end they developed what we fondly referred to as 'Granny skin', they became a bit shrively on the outside but were still fresh and delicious on the inside.
I no longer store apples over the winter as they are readily available locally however I know how the pioneers must have felt and how appreciative they must have been when finding apples in the winter.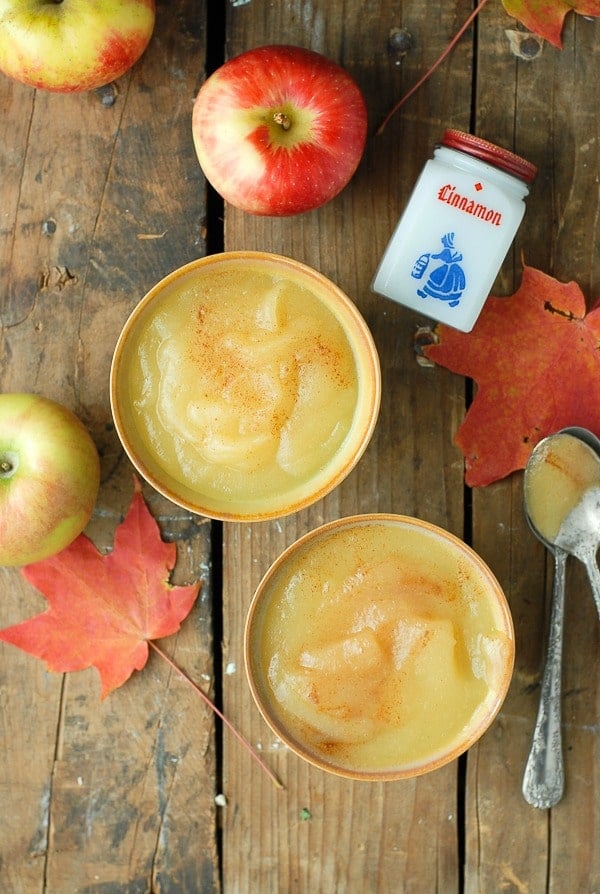 Fall is a perfect time for making homemade applesauce. It's easy and delicious to eat on its own, or to use in baking as well. In less than thirty minutes you can have a fresh batch to enjoy of your favorite variety of apple or a mixture for more diverse flavors!