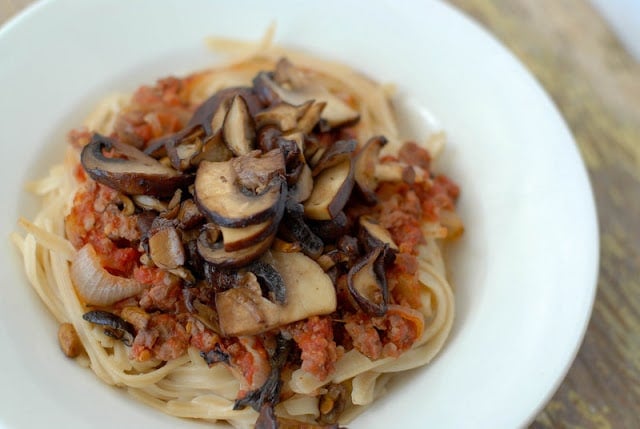 Our Farmer's Market in Boulder opened this past weekend.

For a Locavore it always feels like 'we made it', to know the winter months will give way to new growth and produce of spring.

Despite our seasonal beginnings being meager varieties of greens, the ambiance at the Market was joyous and uplifting.

Greeted by historical record high temps in the 70's people came out of their dens after long winter months to celebrate the prospect for the upcoming growing season.
After a warm breakfast of an Egg and Chorizo Pupusa at Tres Pupusa (a pupusa is a stuffed South American 'pancake' for lack of a better description though it has a consistency of cornmeal and is savory) and admiring the breakfast of my friend Ellie, a weekly Farmer's Market shopper, (Pot Stickers) I set out, fresh free-trade coffee in hand, for some 'new' food.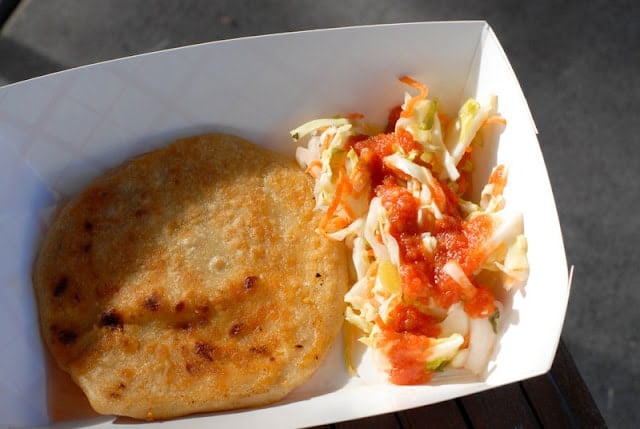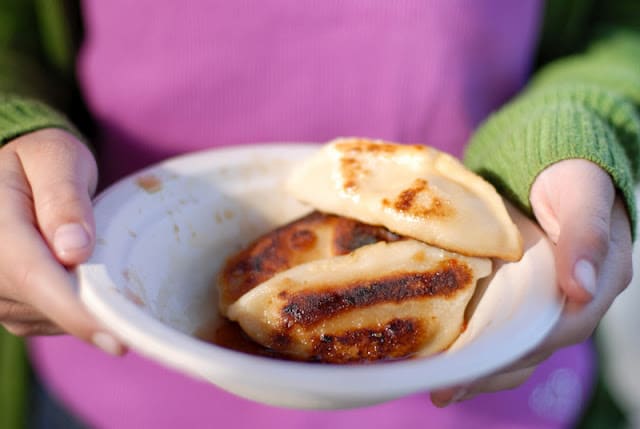 Cure Organic Farm,
my summer CSA farm for the past 5 years, is always a first stop.

I purchased a pound of spinach, arugula and hickory smoked bacon from pigs they raise.

Arugula is my all time favorite green and the one food, were I to have to choose only one, I'd have on a deserted island if stranded.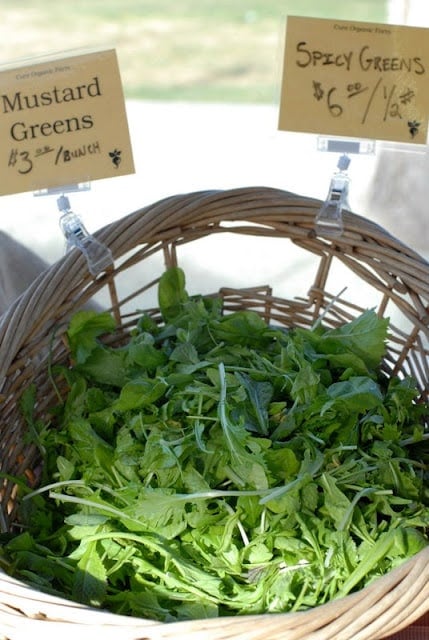 Picked up some Applewood Smoked Goat Chevre cheese from Haystack Mountain, a local purveyor of a variety of goat cheeses, all gorgeous.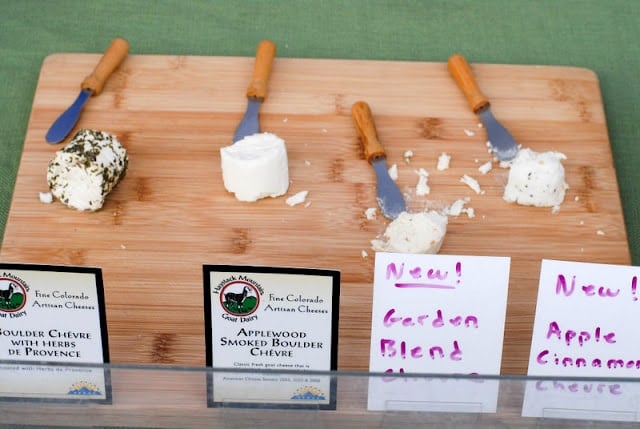 Could not think of a better kick off to spring than a mixed pound of organic mushrooms from Hazel Dell mushrooms.

They are located north of Ft. Collins and a staple at the Boulder Farmer's market, as well as a number of local grocery stores and restaurants.

Truth be told, I hated mushrooms growing up.

It really was not until the more recent years that I branched out past taste-free button mushrooms and all thanks to Hazel Dell.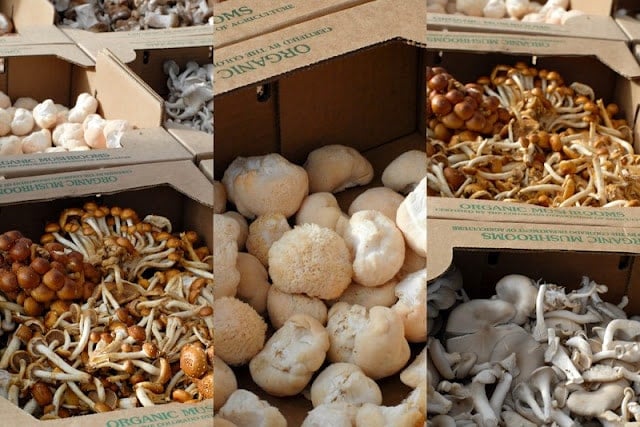 I have begun to chat with Chad, the Sales manager and Hazel Dell Farmer's Market designee, who is all knowledgeable and a bit of a mushroom wizard in my book.

Of course I know Portabella mushrooms, the large meaty taste and textured 'shroom made popular by California cuisine over the last decade.

Shitake; yes.

Chanterelle; yes.

Cinnamon Cap……huh?

Lion's Mane?

Oyster?

I ambled into totally new territory.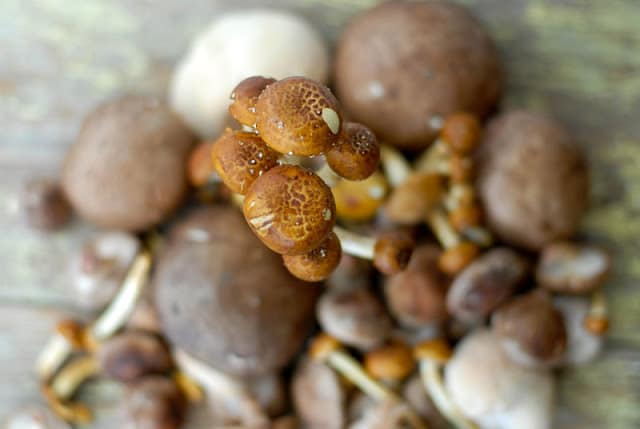 In a blind taste test there would be no way, other than a portabella, I could identify mushrooms by taste.

I'm not there yet.

But I have Chad.

Weekly in the summer into the fall, I can describe to Chad what I'm making and he whips up a special bag for the occasion, kind of like going to an herbalist; a bit of this and a smidge of that.

He knows exactly the mix for any purpose or dish.
For this first spring foray I wanted a simple mix to sauté.

I walked away with a pound of small portabellas, shitake, some cinnamon cap and lion's mane.

It made for a visually diverse and delicious meshing of flavors and textures.
I got a tip from Chad the first time I sautéed Hazel Dell mushrooms which I now follow religiously.

I sauté in a mixture of olive oil and butter.

It creates the perfect flavor to compliment the earthy taste of the mushrooms but not take them over!
·
1 pound of mixed mushrooms
·
2 tablespoons olive oil
1.
Wipe mushrooms (do not wash them).

I have a mushroom cleaning brush; I moisten the bristles and wipe any dirt from the mushrooms rather than submerging them in water which affects their cooking and texture.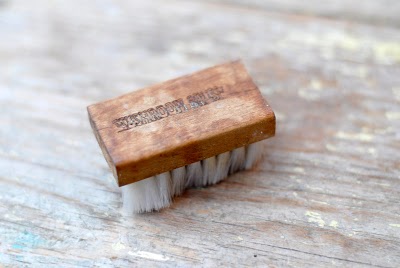 2.
Slice into preferred pieces.

I wanted this to feel rustic so did larger slices.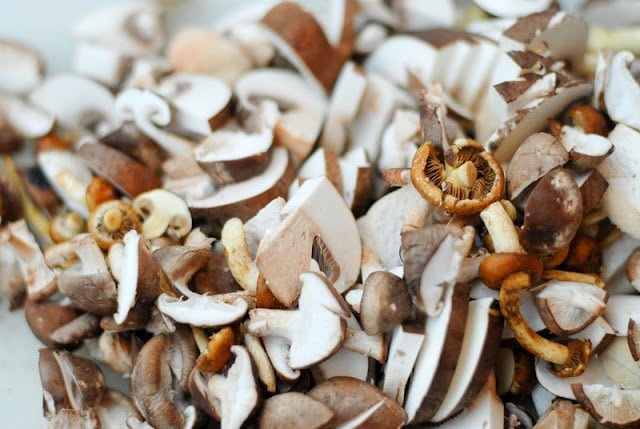 3.
Heat a large skillet on medium high.

Melt 1 tablespoon butter and 1 tablespoon olive oil.

Do not crowd the mushrooms; I split my sauté into two ½ pounds batches, combining them again at the end.
4.
Allow mushrooms to cook, stirring occasionally, until they begin to caramelize.

Water will release from the mushrooms while you are cooking.

Continue to stir, until the released liquid evaporates.

They will be coated, glossy but still have structure.
5.
Repeat for the second half of the pound of mushrooms using the remaining 1 tablespoon butter and 1 tablespoon olive oil.

The mushrooms will absorb the fat and not be greasy.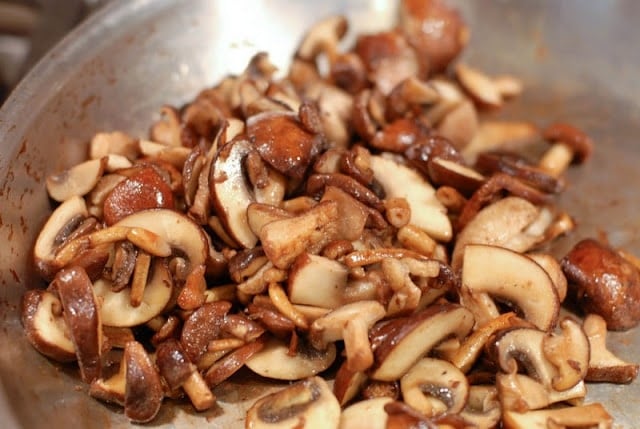 6.
When the second ½ pound is done, add the first half to sauté together.

Total cooking time around 10 minutes.
This pasta straddles my winter stores and new spring finds!

It's very simple but delicious, with rich flavors and easy preparation.
·
1 pound pork Italian sausage
·
1 quart (32

ounces) tomato sauce
·
5 medium Cippolini onions or 1 large regular yellow onion
·
1 package of fettuccini
I specifically used a pound of pork Italian sausage from Cure Organic farm that is rich and flavorful.

I used a jar of tomato Passato (a thick home canned pure tomato sauce reduced a bit to thicken) I'd canned last August.

Cippolini onions are not the easiest to find but I have a stash from my winter CSA with Grant Family Farm.

They look like someone flattened a round onion and are great grilled.

I used Tinkyada Brown Rice Fettuccini which is gluten free.

I have found Tinkyada to really hold its structure and have a good flavor.
1.
Brown the sausage in a skillet or sauce pan.

Add the tomato sauce, stir to combine and lower heat to low to simmer.
2.
Slice onions into ¼ inch slices.

Heat a grill to medium (300 degrees).

Brush each side of onion with olive oil.

Salt and pepper for taste.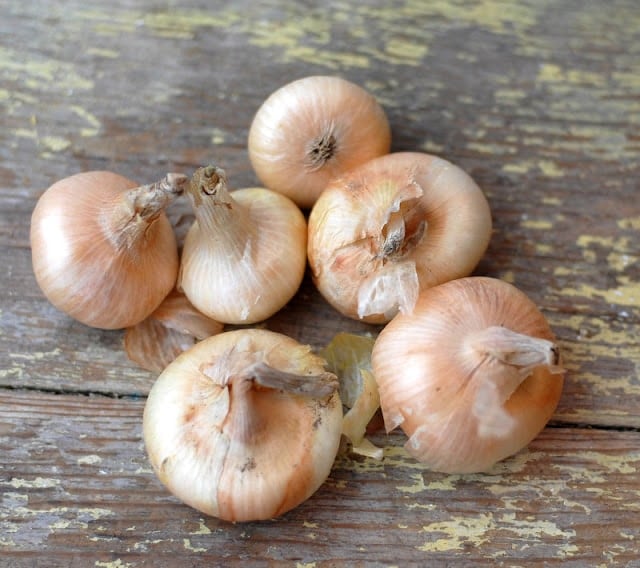 Cippolini onions, pronounced 'chip-o-leenee', look like little disks
3.
Grill until grill marks are present and onions have begun to soften (about 3 minutes on each side depending on the heat of your grill).

Remove from grill and add to simmering tomato/sausage sauce.
4.
While sauce is simmering, heat wat
er for the pasta and prepare pasta. When pasta is done, drain and toss with a tablespoon of olive oil to prevent sticking.

Stir in the sauce.

Plate, add a desired portion of mushrooms on top and enjoy!
Serves: 6-8 depending on portion size