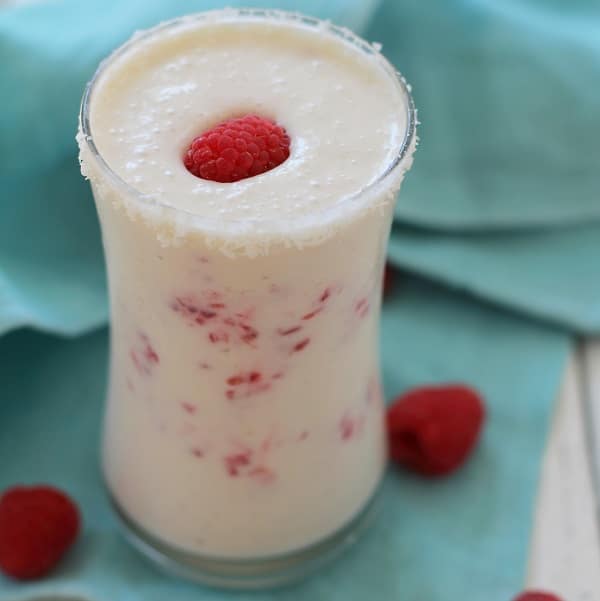 Chances are regardless of where you live you have noted the shelves full of Kombucha at your grocery store, in different eye-catching colors and even with intriguing orbs of chia filling the bottles. No doubt if you ever look up recipes on the internet you've noted the Green Smoothie craze (I say that with deepest affection as I'm part of that movement). Homemade yogurt recipes abound. And how about Kefir? Seen it in the stores and secretly have no idea what it is or why you'd drink it? Have I got a book for you.
Earlier this year I found a gorgeous blog The Roasted Root written by Julia Mueller. I was transfixed by the photographs and drawn by the unique recipes, all mouthwatering. I believe it was around the 'green smoothie time of year'; you know, that week right after New Year's when everyone wakes in shock at the state of their health and waistline? I prowled around finding many delicious recipes landing on my 'to try' list.
Julia has just released a new book (her second) titled 'Delicious Probiotic Drinks'. I hate to use the P-word, for if you already understand probiotics you probably pre-ordered her book; and if you don't it will sound like medical term perhaps for something you never want to catch. Probiotics really isn't rocket science. They are simply the 'good bacteria' that help your digestive tract stay healthy, often adding many other fantastic benefits (improved metabolism, boosted immunology, increased energy and other great things like that). I remember as a child if given an antibiotics prescription, the doctor always suggesting eating yogurt following. Anti-biotics wipe out all the bacteria in your digestive tract, good and bad, and the yogurt containing probiotics helped repopulate the good bacteria.
Drinks containing probiotics are often pricey; anyone with a good Kombucha habit knows this in spades. However these drinks can be made at home and contain rich sources of live bacteria and yeasts delivering great wellness attributes. In addition to this they just taste great. In her book, Mueller breaks down the benefits of the various probiotic drinks: Cultured Vegetable Juice, Kombucha, Ginger Beer, Kefir and Smoothies. She also introduces some lesser knowns such as Jun and Rejuvelac. Removing the mystery and providing simple to follow instruction, Delicious Probioitc Drinks opens a world of options one would not imagine: Raspberry Basil Ginger Beer, Mango Kefir. Coconut Milk Yogurt, Peaches 'n' Cream Smoothie, just to name a few.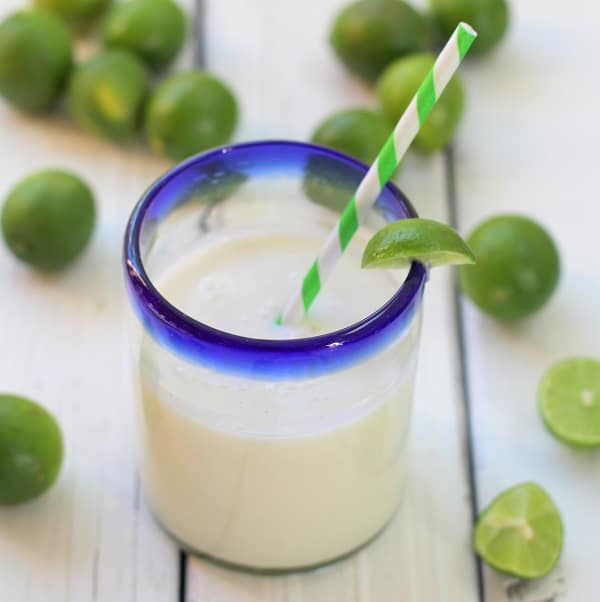 Mueller thoughtfully guides the reader through each genre of drink, explaining them fully, sharing health benefits in a friendly, approachable way, and her own personal experiences as well. I personally have made my own vinegar, a process similar to that of making Kombucha, and can agree with a major assertion of the book which is drinks made at home are often better tasting than those purchased. It is a rewarding process especially for those with a DIY spirit such as my own, and gratifying to be able to make something affordably and more delicious than if purchased.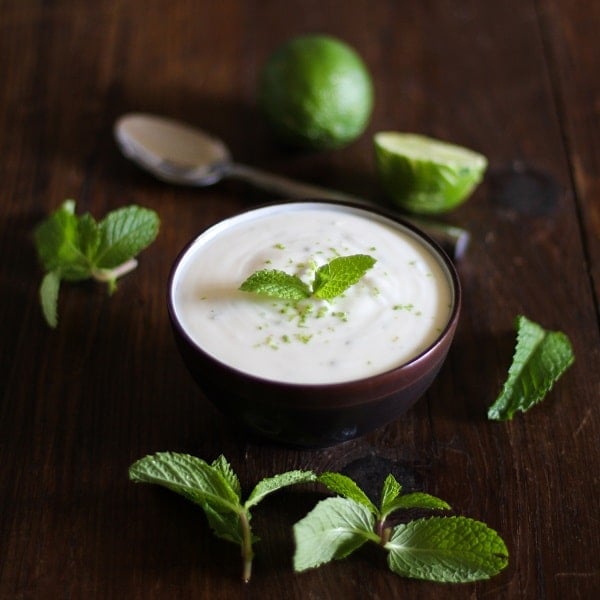 Mueller's decision to create this book was prompted by her publisher after coming upon this delicious recipe for Lavender Kombucha on her website. Not finding other cookbooks available which covered the step-by-step of brewing Kombucha as well as other probiotic drinks Mueller was making, made the concept seem a perfect opportunity to share her self-taught experiences. I asked Mueller what she hoped her readers would gain from reading her book: "My ultimate goal with this book was to make brewing probiotic drinks as approachable as possible. Since I took a learn-as-you go approach to brewing, I had experienced virtually every question and hiccup one can encounter and knew how to make each brewing process as easy as possible as well as how to avoid any errors. In that sense, I hope my readers gain the confidence to try brewing themselves in spite of the fact that it can be intimidating, and also optimize their health through regular consumption of the drinks."
To tantilize you, I'm sharing a recipe from Delicious Probiotic Drinks for a Raspberry Pina Colada Smoothie. No booze but with the abundant flavors you won't miss it. The recipe can be made with homemade yogurt (recipe in the cookbook) but also with purchased yogurt. Additionally Skyhorse Publishing is making a copy of Mueller's book available for one Boulder Locavore reader! Details below.
"Pina Coladas are the quintessential island vacation beverage and for a very good reason: they're sweet and creamy and something about them says relaxation. I adapted the boozy beverage to be a smoothie that can be enjoyed any time of the day. It includes full-fat coconut milk, making it a rich smoothie full of health benefits. Although coconut milk is high in calories, it is full of heart-healthy fats that will not clog arteries.
IT also contains vitamins B, C and E, minerals and antioxidants. Coconut is also known to boost metabolism. While you can easily use fresh pineapple for this smoothie, I prefer using pineapple juice because it creates a creamy texture. Pineapple juice is also great for you, as it is full of vitamins C and B6, antioxidants, and is an energy booster and digestive aid. Raspberries are chock-full of antioxidants and vitamin C, and they are a natural anti-inflammatory.
They also contain rheosmin, which helps fats that you consume to pass through the system without being absorbed, making them an anti-obesity food. All these benefits combined make this seemingly decadent treat great for you! I mashed up the raspberries for this recipe and added them int he smoothie after I blended the other ingredients, which gives the smoothie a nice tart flavor and some texture. You are free to leave the raspberries out altogether if you're looking for a completely smooth beverage" -Julia Mueller, Delicious Probiotic Drinks
Recipe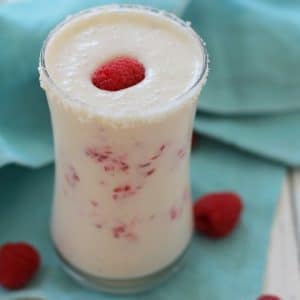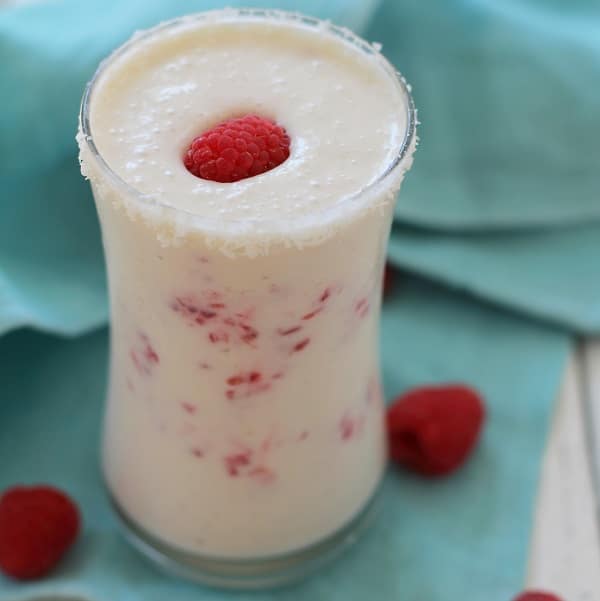 Ingredients
½

cup

plain yogurt*

½

cup

coconut milk**

½

cup

pineapple juice

1.5

frozen bananas

½

cup

fresh raspberries

, mashed
Instructions
Place the fresh raspberries in a bowl and mash them using a fork. Set side

Add the plain yogurt, coconut milk, pineapple juice and frozen banana to a blender and blend until completely smooth.

Pour the smoothie into a glass and drop in the mashed raspberries. Enjoy!
Notes
*Also consider using banana cream pie yogurt or vanilla yogurt
**I recommend using full-fat coconut milk from the can. This smoothie will not be as delicious without it! Recipe excerpted from Delicious Probiotic Drinks with written permission.
Nutrition
Calories:
548
kcal
|
Carbohydrates:
71
g
|
Protein:
9
g
|
Fat:
29
g
|
Saturated Fat:
24
g
|
Cholesterol:
15
mg
|
Sodium:
75
mg
|
Potassium:
1316
mg
|
Fiber:
8
g
|
Sugar:
41
g
|
Vitamin A:
235
IU
|
Vitamin C:
44.1
mg
|
Calcium:
199
mg
|
Iron:
5
mg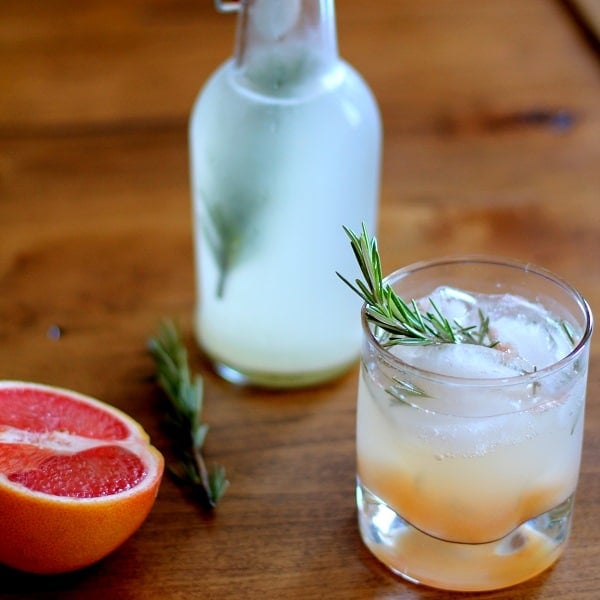 I was provided a copy of Delicious Probiotic Drinks for the purpose of this review. All opinions are my own.