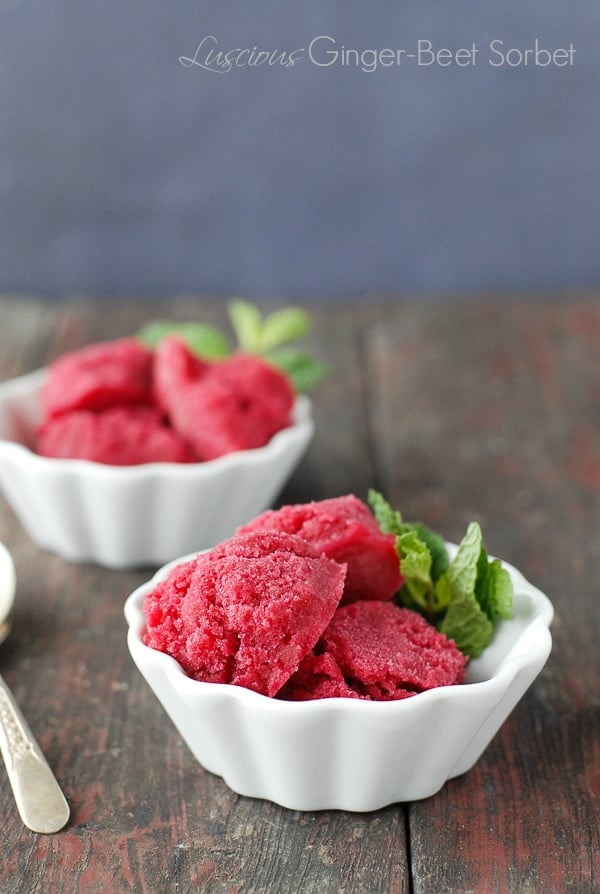 This is a Sponsored post written by me on behalf of Love Beets. All opinions are 100% mine.
Beets and I have had a long, flirtatious relationship but I've never been able to commit. I've desired to love them, candidly more than I've been able to. We've had moments together that were special, I cannot lie. I've marinated them, grated, in some apple cider vinegar and made a lovely winter salad, using the liquid from soaking them in a divine dressing. I've roasted them and paired them with goat cheese which I loved. I've tried to prepare them in other ways I found more challenging. If I were honest I'd have to admit I've been a beet-eater, not a beet-lover; until now.
Being Valentine's Day, the day of declaration of our true loves, and with February being American Heart Health month, it seemed the perfect time to share my embrace of beets. Did you know beets are kind to your heart? Beets are rich in potassium, which is one of the main minerals responsible for muscle contraction, including the contraction of the heart. A diet rich in beets and other potassium-rich foods can help decrease the risk of cardiovascular disease and stroke.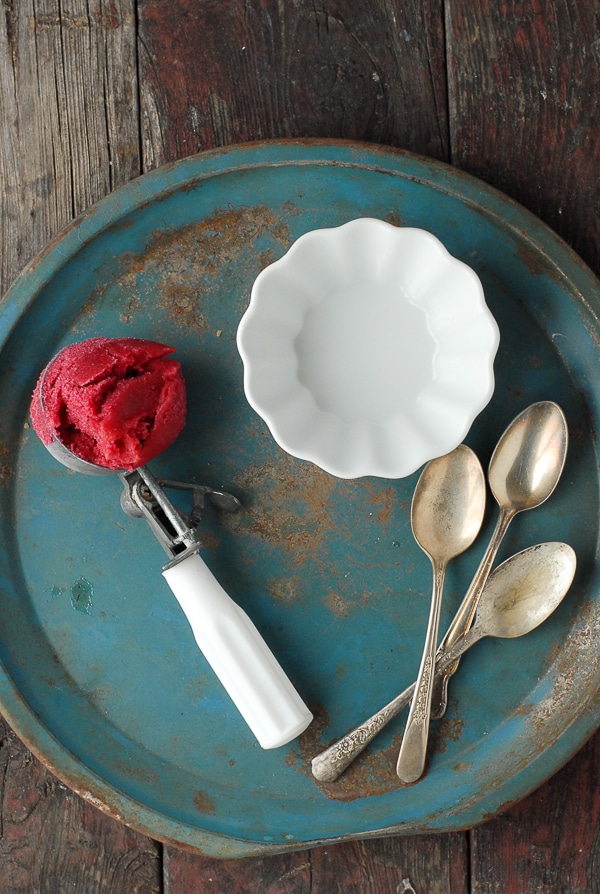 We all know about 'bad cholesterol', but did you know the antioxidants present in beets, can limit the harm that too much cholesterol in the blood can cause? Through helping prevent "bad" cholesterol (LDL) from being oxidized, antioxidants help prevent the buildup of harmful, artery-clogging plaque. This is only the tip of the iceberg. Beets aid in lowering blood pressure, improving exercise stamina and performance, as well as being a great source of folic acid in pre-natal care. I think maybe you are starting to love beets now too.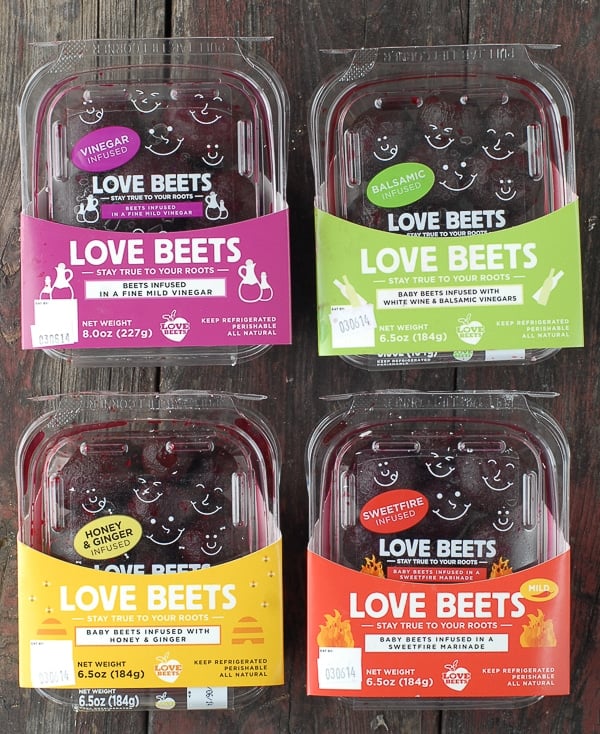 I'd love to take sole credit for my love of beets but I had some help from the (perfectly named) Love Beets company. Launched in 2010, Love Beets specializes in a line of all-natural, freshly cooked and flavor-infused beets that are sold in major retail food stores across North America. I found them originally last year at Whole Foods and was drawn by their happy graphics. Products include marinated baby beets, freshly packed steamed beets and tasty beet juices, jazzing up the beets our Grandmother's used to make to keep pace with a more current flavor palate. All of Love Beets' products contain no artificial colors or preservatives, most are gluten-free (noted on their website and packaging) and are certified Kosher. Select products have been certified organic by the USDA and the company is working toward non-GMO certification.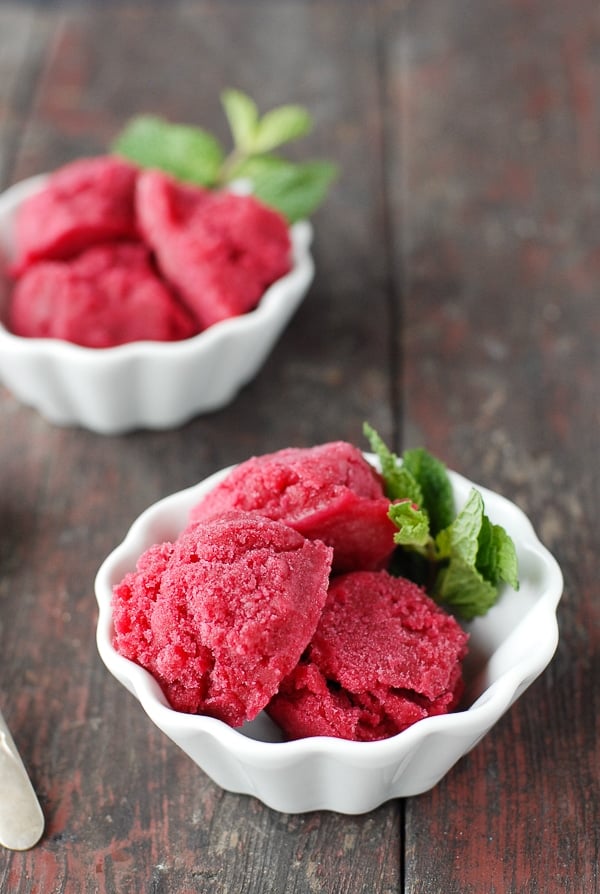 I was fortunate to sample several of Love Beets products giving way to a heart-and-love perfect recipe for Valentine's Day: Luscious Ginger-Beet Sorbet. One would not normally jump from a beet, usually thought of in a savory context, to a dessert. However the core flavors in the Sweetfire marinated baby beets were ripe to mix it up with a combination of subtle chili oil and sweet vinegar flavors. Marrying the mouth-watering Sweetfire-infused beets with ginger, orange, honey and cinnamon formed a perfect union and a luscious, flavor-layered sorbet. The other infused flavored baby beets (Honey & Ginger which is not gluten-free, Balsamic and Organic Vinegar) all gave me ideas for many fun dishes. If you prefer a pure beet flavor the steamed vacuum-packed beets take the prep work out of the equation for you, delivering beets that are ready to go for any recipe.