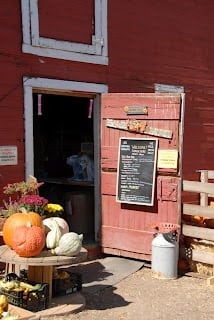 After living in northern California for a number of years I was spoiled, agriculturally-speaking. I paid little mind to the source of my food at that point and it most likely WAS all local. The temperate climate facilitated a laissez faire mood about food-hunting outings. It seemed other than wild mushroom "season" (which always registered an annual noteworthy poisoning), every other 'pick your own' excursion seemed available on my schedule, not Mother Nature's.
When I moved to Colorado, the first spring I thought it would be great to go pick strawberries.

A PhD's worth of research later I felt I could not have done more sleuthing with failed result were I to be trying to find someone safely tucked away in a witness relocation program.

My search did turn up one farm in Salida who lets people come pick strawberries but only after their CSA members have (and in this given year they were wiped out by an unexpected weather phenom).
The other resource I found was Berry Patch Farm in Brighton.

At the time I could not work out being there during their hours and it seemed a very long drive away from my uneducated perspective.

When I finally endeavored my maiden voyage last year I was elated at my findings and disappointed I had not persevered earlier.
A quick 45 minute hop on the E470 from Boulder lays this little paradise of an all organic farm. When you pull into the parking lot your musical accompaniment for the day begins with the sound of roosters crowing and the low moan of passing trains in the distance. Their visitor hub is in a weathered red barn (how perfect) lined on one side with a row of large white rocking chairs shaded by a large overhang. No better place to watch the world go by.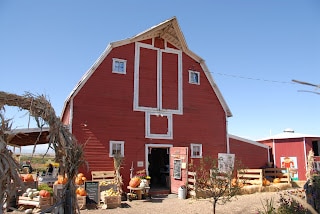 Inside the barn store you'll find many varieties of their produce having been picked fresh that day.

Each variety is well detailed on individual mini chalk boards with suggestions of how to eat it.

Right now they have a person roasting peppers outdoors filling the air with the most delicious aroma, signaling fall's arrival in our neck of the woods.

They sell Ziploc bags filled with the different peppers in the store with descriptions of all.
From spring through fall there is always something you can pick yourself at the 40 acre farm. In the very early summer I ventured out to pick sour cherries and red currants. The staff at the farm is oh-so-friendly and helpful about picking tips, ripeness instructions and preparation ideas. I always seem to meet people picking too with a plethora of suggestions.
This week I wanted to make another round of raspberry picking before winter. They have black raspberries in the early summer which I missed but right now red and golden raspberries are still in their prime. Pick up a cardboard flat at the picking station in the back of the farm store and the containers you'd like for what you are picking (different size for strawberries and raspberries) then head out into the field. You can always return unused containers or pick up additional containers if you need more. Your final cost is based on the weight of what you pick (they list the costs per pound on their website) and there is no charge for the containers.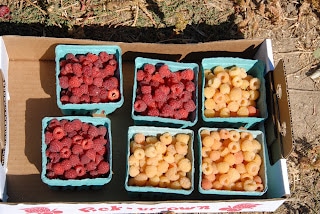 About $20 for the organic berries above (6 pint 4″x4″x3″ containers)
I find the picking very meditative. The warm sun beating down, the sounds of mothers and small children endeavoring to keep more in the box than in the tots' mouths. The search for the perfect berry taking you from one side of the row to the other. The color of the ripe berries with the sun back lighting the ruby red color (or peachy yellow in the case of the golden raspberries) is enchanting. And like all things homegrown, the taste is unbeatable.
The website always notes the status of what is available to pick. There are several varieties of basil, carrots, the various berries and flowers too. Picnic tables shaded by large old trees make it a comfortable outing for any length of time in any season spring through fall.
Though I have never attended their Country Harvest Fair I'm sure it will be a warm celebration of the season and the farm's patrons as is felt every day there.
Tips if you go:
Hours:

October Tuesday through Saturday 10-4, November Wednesday and Saturday 10-4. No admission fee.

Country Harvest Festival: Saturdays only 10/6, 10/19 and 10/23 (admission is charged for this event and

includes musical entertainment as well as a number of activities.
Don't forget sunscreen and a hat if you plan to be out picking in the prime of the day. They sell water bottles in the farm store if you forget to bring your own.

Feel free to bring a picnic or snack to enjoy all the farm has to offer.