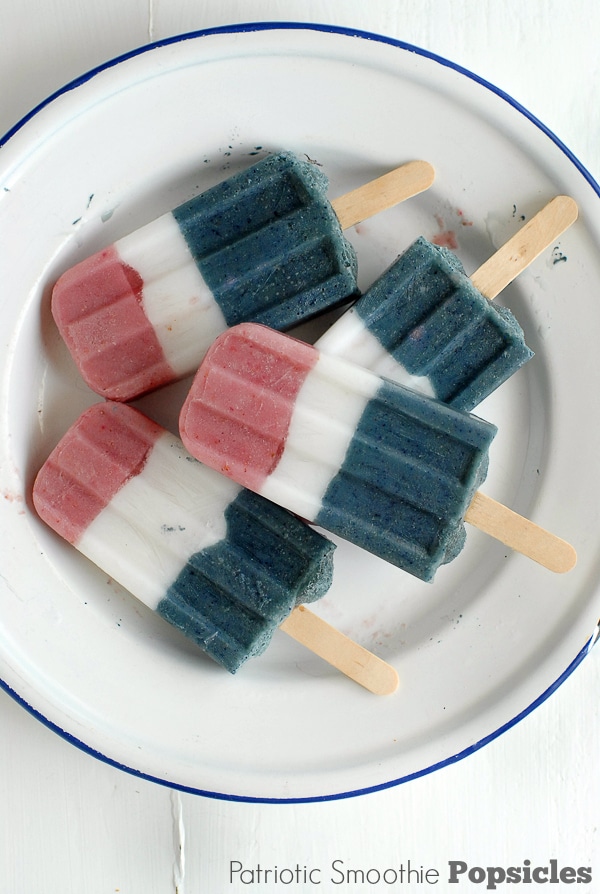 It is unbelievable to me that we are careening headlong toward summer! A little bout of spring snow in the Rockies this past week does contribute to the disbelief. My personal calendar tracks summer to start when the kids get out of school in early June and wrap up with school starting again in mid-August. In between we always pack the calendar with loads of summer fun and summer food!
One of my favorite things I made last summer was loads of popsicles. From fruity and healthy, to boozy and fun, each one was a delicious experiment with great results. As I gear up for Memorial Day outings and grilling, Flag Day and the Fourth of July, my muse began to tickle my popsicle creativity once again.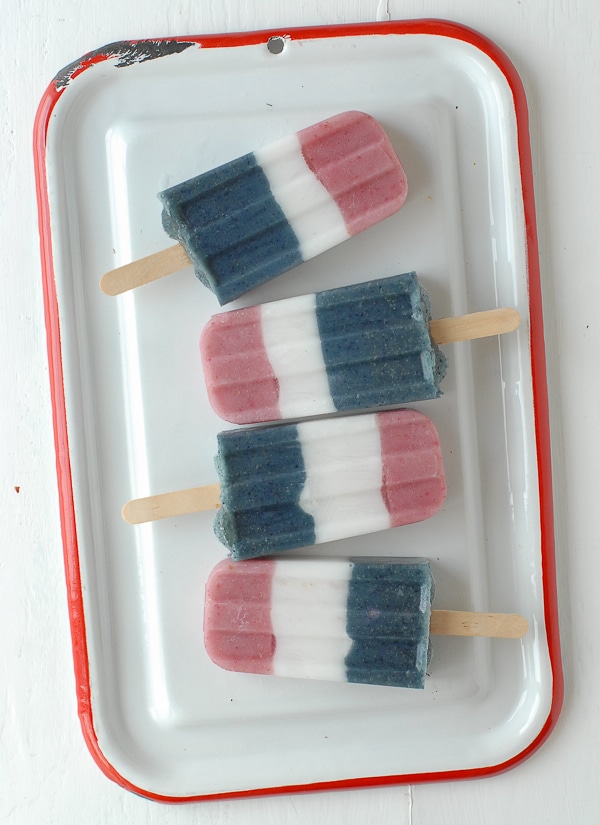 During the past two months I've shared with you some insight on our family's milk preferences and Silk milks as a mainstay in our fridge. Last month I made a Coconut Panna Cotta with Silk Coconut Milk that is light, fresh and perfect for the warm weather. This month I was dying to create some red, white and blue layered popsicles with another Silk milk. And I did!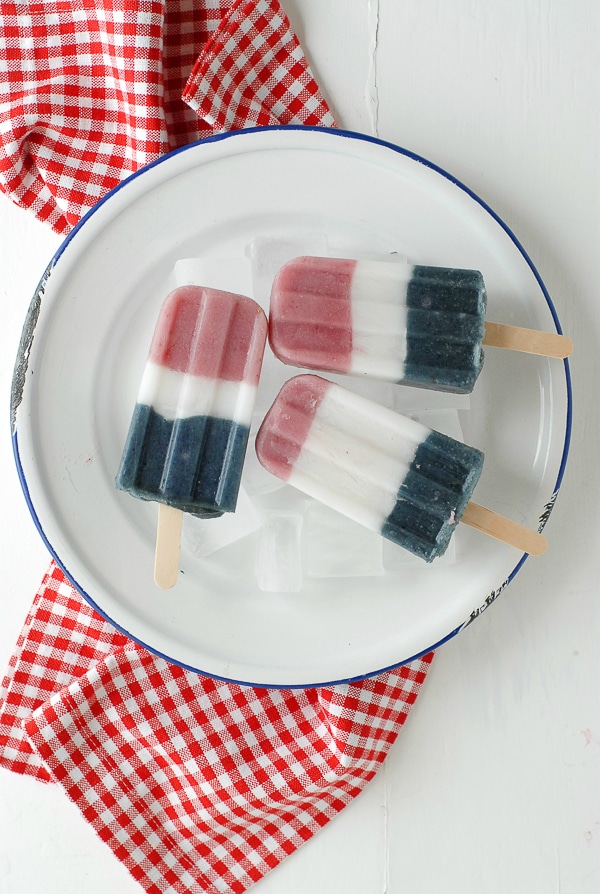 Despite the fun of making fancy or exotic treats and desserts, I live by the 'simple is best' food rule on a daily basis. For sweet treats I prefer them to be more naturally sweetened and not uber high calorie when having my kids in mind. A key reason we love Silk products is that they are not artificially colored or flavored, do not use high fructose corn syrup and are produced responsibly.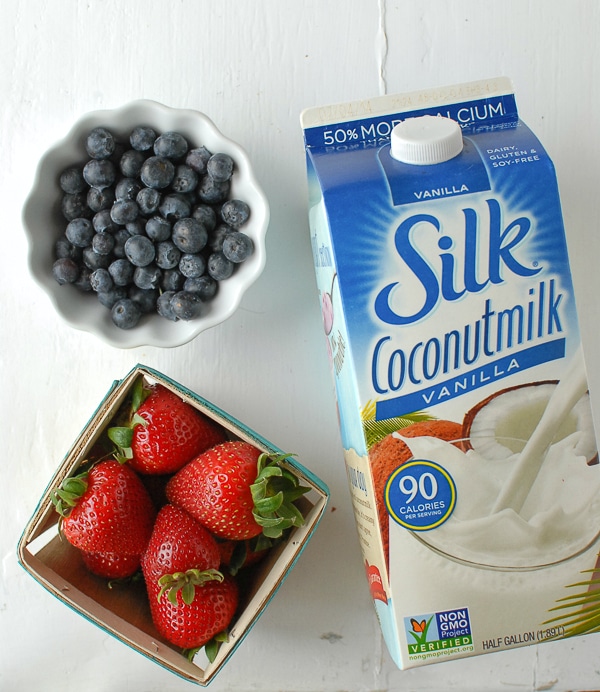 I'm almost embarrassed to admit how easy these smoothie popsicles are; three ingredients only! I chose Silk Vanilla Coconut milk to add the tropical notes of the creamy coconut to the Patriotic Smoothie Pops. The vanilla flavor is slightly sweet, and completely natural tasting. When combined with the ripe, sweet fruit, they make a naturally sweet treat that are so fun. The creamy milk creates the perfect texture for a summer-celebrating frozen treat!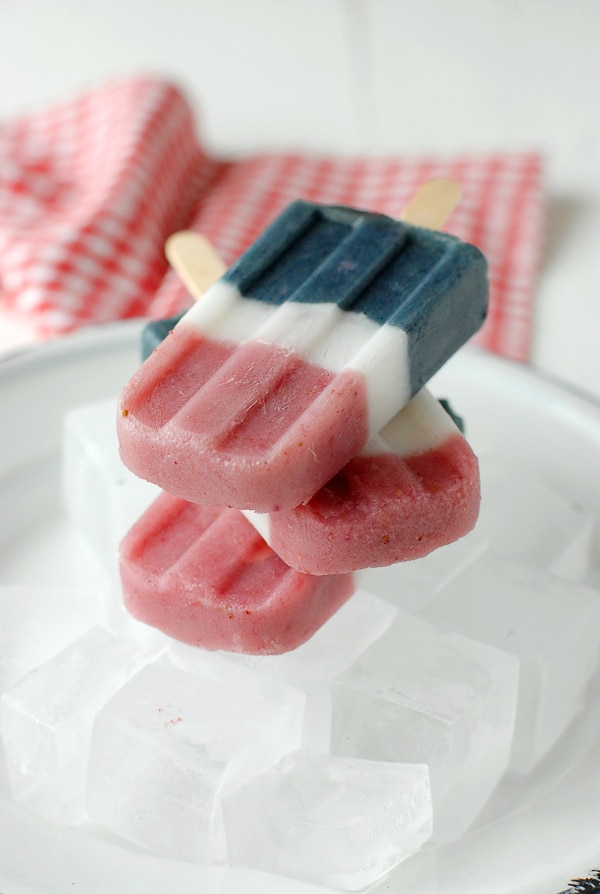 This is a sponsored conversation written by me on behalf of Silk. The opinions and text are all mine.