If I told you this Mole-Roasted Chicken with Chili-Seasoned Arepas and sautéed vegetables is gluten-free, paleo AND a meal from a meal kit delivery service, would you believe me? You need to know more about Green Chef!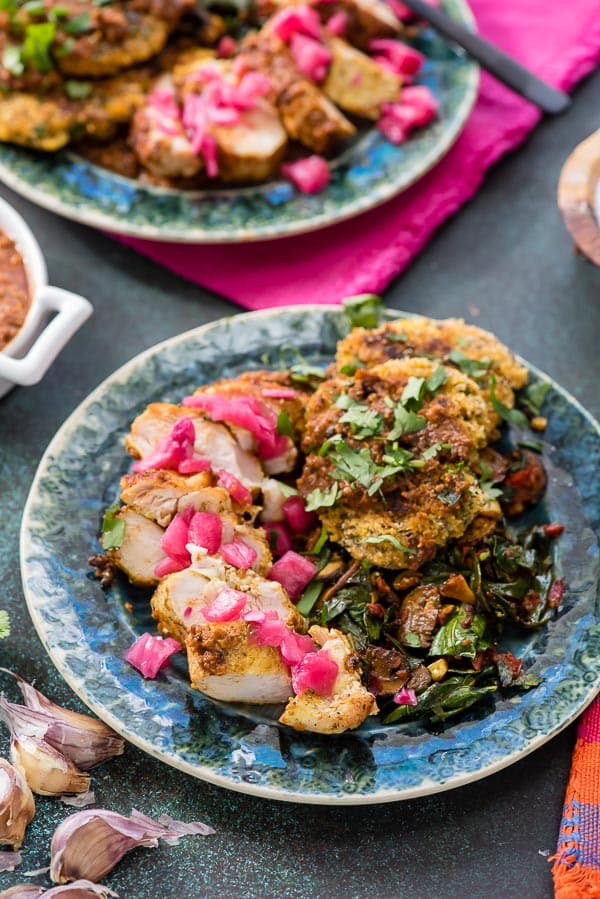 This post is sponsored by Green Chef, meal kit delivery service. All opinions are my own.
The abundance of meal kit delivery companies over the past few years has been inescapable. You've undoubtedly seen advertisements, had friends who have tried them and maybe you have used them too; have you?
I'll come clean to say I've had meal kit delivery service ENVY! I have wanted to try one but sadly I haven't found any that accommodate gluten-free eaters. Until now.
Last December a zippy little ad on Instagram caught my eye. The food looked fresh and delicious, and was advertised as organic, which is how we eat at home.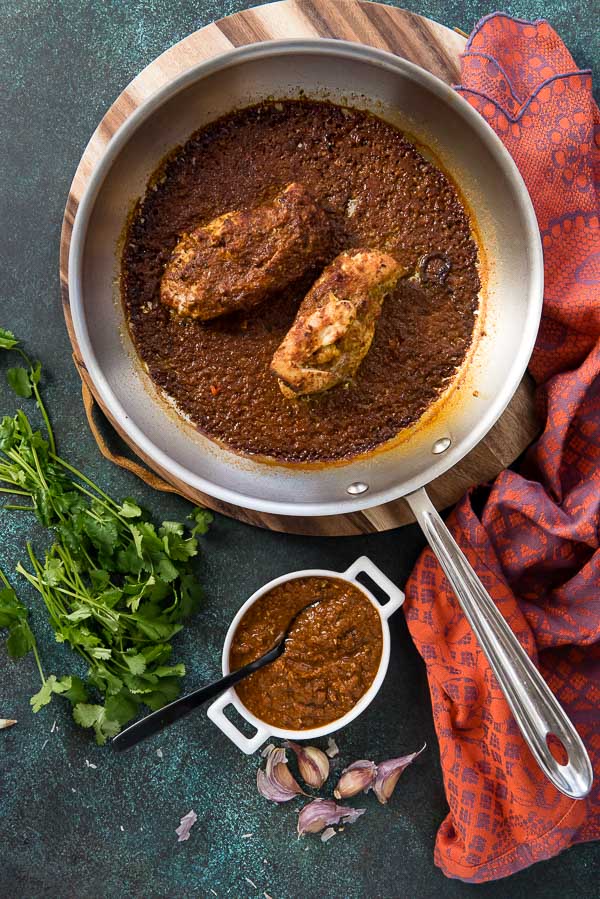 GREEN CHEF IS THE FIRST CERTIFIED GLUTEN-FREE MEAL KIT DELIVERY COMPANY!
I was in the throes of all the holiday details and cooking we know too well, right? I had the opportunity to try a Green Chef meal box and I jumped on it because they offer certified gluten-free meals AND are the only company to receive a Gluten-Free certification through the Gluten Intolerance Groups Gluten-Free Food Service (GFFS) program.
That's great for my family but they have many more meal plans to choose from: Paleo, Vegan, Gluten-Free, Keto, Omnivore, Carnivore and Vegetarian plans. They are also the first USDA-certified meal kit company serving more organic ingredients than any other meal kit company.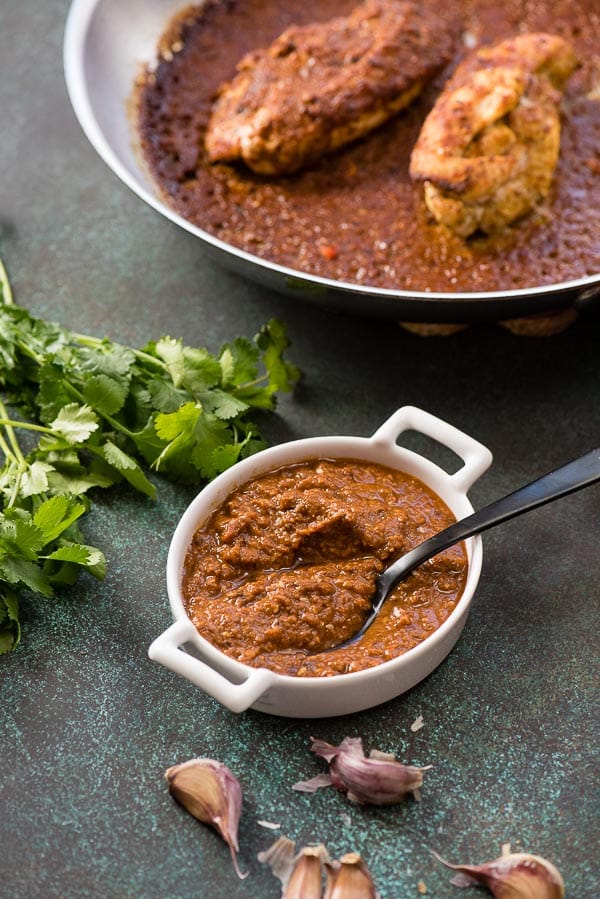 What Are the BENEFITS of Green Chef?
Great ingredient quality: USDA-certified organic, no GMO's, synthetic pesticides, antibiotics, growth hormones or steroids (yay!).
Specialty meal plans for different eating regimes.
Green Chef is a service for those with a discerning lifestyle. Busy foodies can rejoice in the meal options.
Making life easier in the kitchen with adventurous flavors and prepped recipes. You'll get your time back!
My GREEN CHEF Experience – Step by Step:
One of my first and favorite experiences (after the box being dropped on my doorstep and realizing with great elation I did not have to plan, shop, or prep my meals) was opening the box. The aromas coming from the ingredients in the box are out of this world. Heady spices, fresh ingredients; like walking through an aisle of a spice market.
The boxes each come with three meals; each with ingredients prepped in separate containers and color coded for their specific recipe. A recipe card with clear, easy instructions and photos makes preparing the meal a cinch. The meals I made had three different components for each meal that were simple to prepare.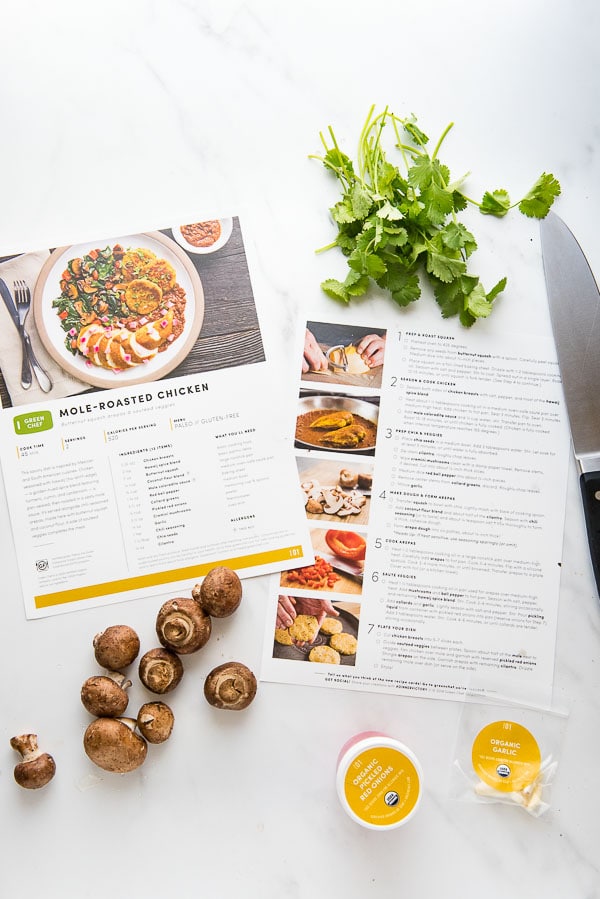 WHAT I LOVED ABOUT MY GREEN CHEF MEALS
The first box I tried in December was from the Gluten-free menu line and the Mole-Roasted Chicken meal featured in my photos was from the Paleo menu plan (note: everything Paleo is also gluten-free but not everything gluten-free is paleo). In both cases the meals were exciting, packed with flavor and inspired; not what I'd make every night. It made for an impressive and satisfying dinner with bold flavors we loved.
The Sigh of Relief
What I didn't anticipate was the palpable 'weight lifted' off my cooking shoulders. I loved having a break from thinking of, planning, shopping for, and cooking meals (it's seemingly non-stop in our house).
I was thrilled with the well-organized meal kits; the color coding, each ingredient individually packaged. The easy to follow instruction sheet allowed me to go on auto pilot and just follow the simple steps. I so appreciated the break! AND all the packaging is recyclable.
Green Chef meals are for those who love big flavors in food. Foodies who don't mind a bit of prep, with the heavy prep having been done by Green Chef. Some knowledge of cooking is required.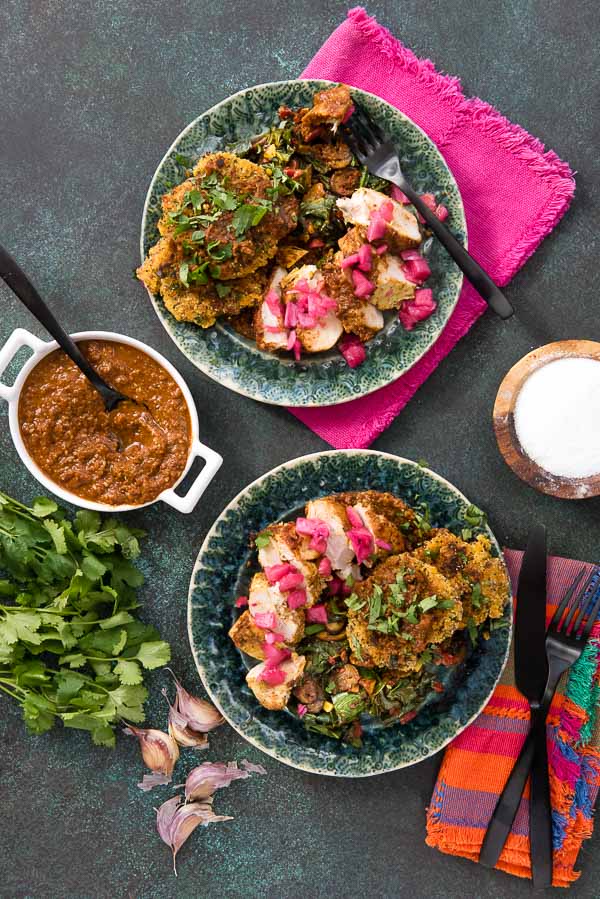 READY TO LEARN MORE AND TRY GREEN CHEF MEAL KIT DELIVERY? $40 OFF YOUR FIRST BOX!
There are meals for everyone with Green Chef and they want you to try them for yourself! Using this Green Chef Link, you can explore their offerings and have $40 discounted from your first order!