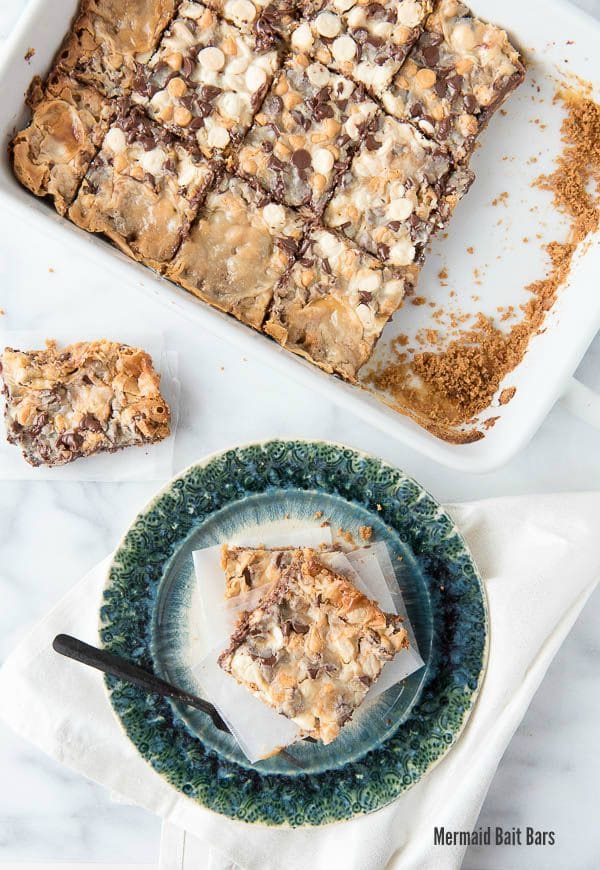 I don't think much about Mermaids on a daily basis. They cross my mind while watching Discovery Channel's 'Shark Week' mid-summer, when I see movie trailers (currently for 'Pan') and when I drive down a main drag in Boulder where hanging from the top balcony of a three story apartment complex is the bottom half of a mermaid tail in view of the street. The latter has piqued my curiosity about what is on the other end. Being in a landlocked state, sea life, real or whimsical, isn't my usual mental fodder. We are more apt to consider the likelihood of Big Foot.
When spending time by the sea, that all changes. While traveling through the Canadian Maritimes this summer, we were always by the water. We took long beach walks. We looked constantly for whales from the shore or the car ferries. While at the Bay of Fundy in New Brunswick we did a rigorous sea kayaking session. When being reminded of what to do in the freezing water if one's kayak tips over, and then watching that come into play when someone in the group did tip over caused thoughts of everything that might lurk in the deep blue-green waters of the bay. As well as of every scary movie scene of surprises popping out of said water, whether real or mythical.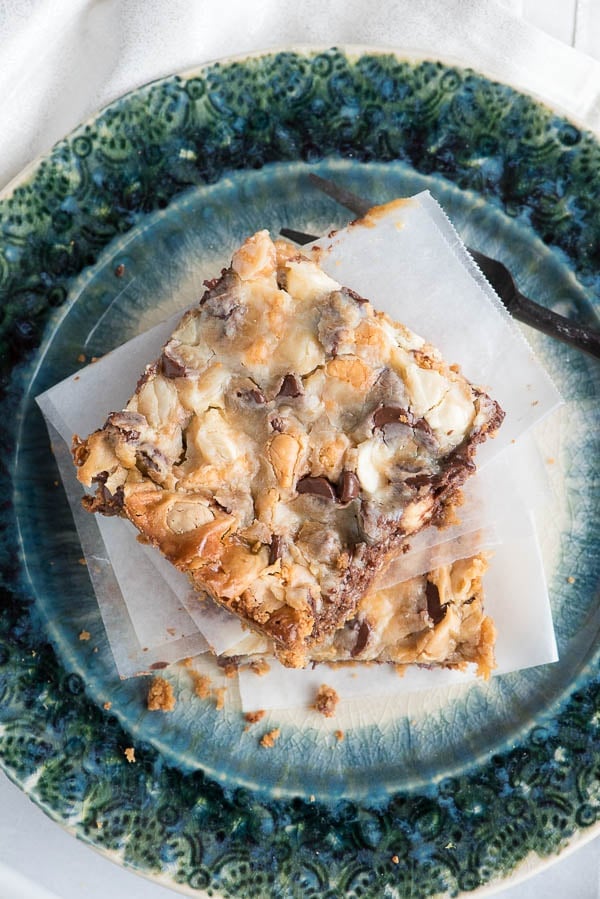 One thing I've certainly never given thought to is how I'd go about catching a mermaid. Or even whether I'd want to. However when stumbling into a little bakery in a seaside town that was reputed to have gluten-free options, I spied something in the bakery case I could not rid from my mind: Mermaid Bait Bars.
The presence of the bars seemed thoughtful, and deliberate, and even perhaps 'real'. Unfortunately this bakery seemed to be baiting gluten-eating Mermaids so I was unable to try the bar myself. Being desperate to learn the secrets of the bar I persuaded my husband to buy one and then annoyingly hung about 2 inches from his face asking 100 questions as he took each bite. After piecing together my best guess at what might be in them, I vowed to make a gluten-free batch once home (there must be gluten-free mermaids out there, don't you think so?).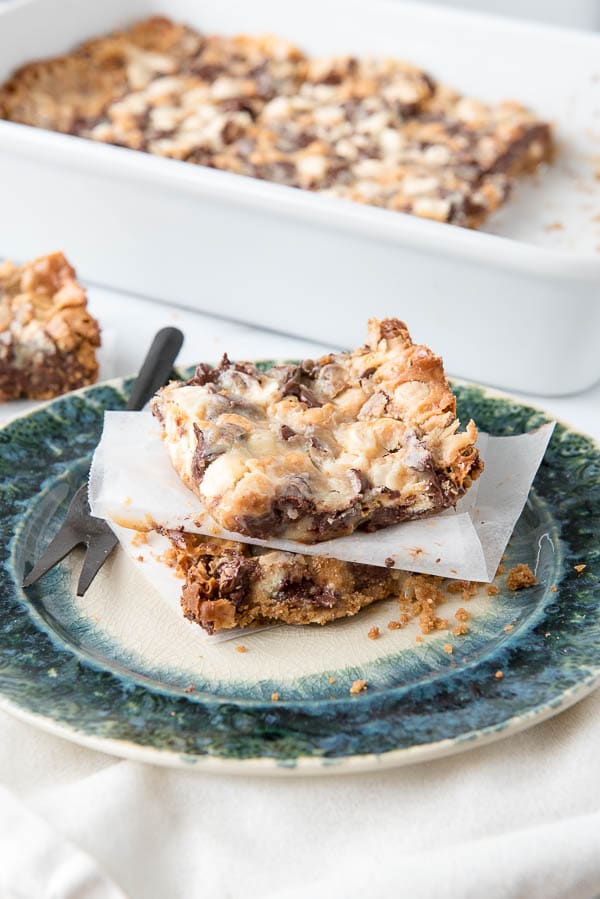 They are very easy bars to make with a mere six ingredients. A simple graham cracker crumb crust covered with a mix of chocolatey baking chips transform into a gooey taste treat anyone would love. They are definitely sweet (but living in a salty environment I would think mermaids would crave sweetness). I think they are perfect cut into 1-inch by 1-inch squares which satisfy one's craving and yet are small enough that there is no guilt if popping a few in the mouth!
The bars have been a big hit! I will say I have not yet caught a mermaid, but have definitely caught a few kids with their hand in the Mermaid Bait Bar box!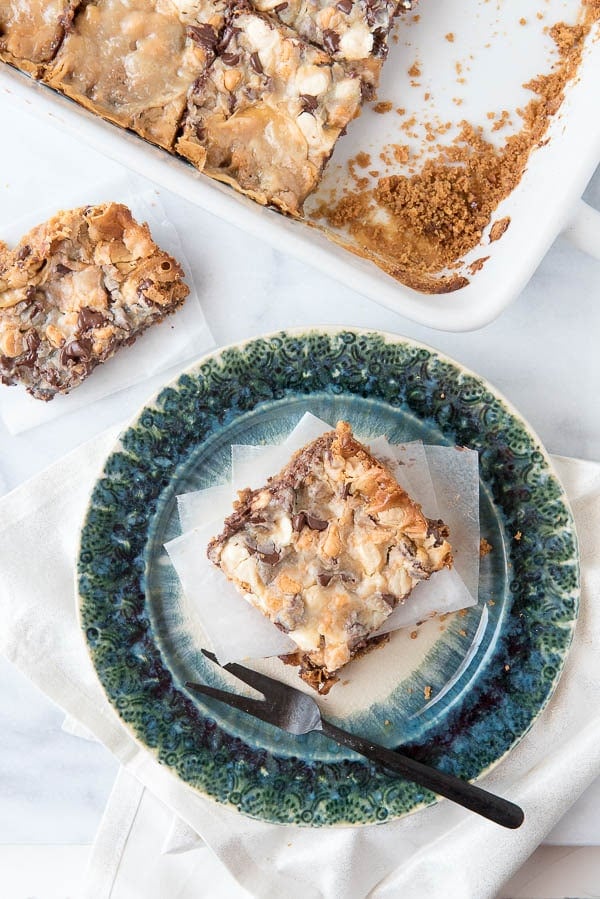 Recipe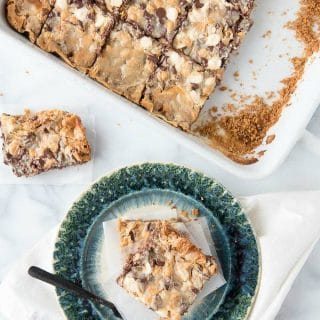 Mermaid Bait Bars
These simple, sweet bars may be made either gluten-free or with regular graham cracker crumbs. In my experience gluten-free graham cracker crumbs absorb butter differently than gluten crumbs. I have found using 2 cups per 1/2 cup melted butter produces the best gluten-free result. If making this with gluten, 1 1/2 cups crumbs should be just right. Bars can be cut into any size. Due to their sweetness I prefer 1-inch by 1-inch bars. You can always eat more than 1! They can be stored in the refrigerator or at room temperature. For a firmer consistency keep them chilled.
Print
Save Recipe
Recipe Saved!
Pin
Rate
Servings:
30
2-1/2 inch by 1-1/2 bars or 51 1-1/2 inch by 1-1/2 inch bars
Ingredients
2

cups

Gluten-Free Graham Cracker Crumbs* or 1 ½ cups regular Graham Cracker Crumbs

½

cup

(1 stick) Unsalted Butter, melted

1 14-

ounce

can Sweetened Condensed Milk

2

cups

Semi-Sweet Chocolate Chips

1

cup

Butterscotch Baking Chips

¾

cups

White Chocolate Chips
Instructions
Preheat oven to 350 degrees. Prepare a 13 inch by 9 inch baking pan by spraying with no-stick cooking spray.

In a medium mixing bowl, combine the graham cracker crumbs and the melted butter. Stir to fully incorporate.

Spoon crumb-butter mixture into the prepared baking pan and press to form a crust covering the bottom of the pan.

Pour the sweetened condensed milk over the graham cracker crust and using a mixing spoon spread to cover the crust fully.

In a medium mixing bowl, combine the three baking chips and mix. Pour the chips evenly over the sweetened condensed milk to cover.

Bake in the oven for 25 minutes, remove and allow to fully cool before cutting. Cut into desired bars (1-inch by 1-inch bars are perfect in my opinion). Note: the bars have a gooey center; if a firmer texture is desired they may be kept in the refrigerator in a sealed container, otherwise they may be stored at room temperature.
Notes
*If gluten-free graham cracker crumbs are not available, processing gluten-free graham crackers in a food processor or strong blender does the trick. For this recipe I used Pamela's Products Gluten-Free Honey Graham Crackers and 1 package processed into 2 cups of crumbs.
Nutrition
Calories:
213
kcal
|
Carbohydrates:
26
g
|
Protein:
2
g
|
Fat:
11
g
|
Saturated Fat:
6
g
|
Cholesterol:
15
mg
|
Sodium:
85
mg
|
Potassium:
144
mg
|
Fiber:
1
g
|
Sugar:
20
g
|
Vitamin A:
145
IU
|
Vitamin C:
0.3
mg
|
Calcium:
62
mg
|
Iron:
1
mg