Lemony Greek chicken thighs is an easy, one pan chicken dinner recipe, made easily in less than an hour. Succulent chicken thighs, cooked with mixed Greek olives, lemon slices, fresh oregano with feta cheese!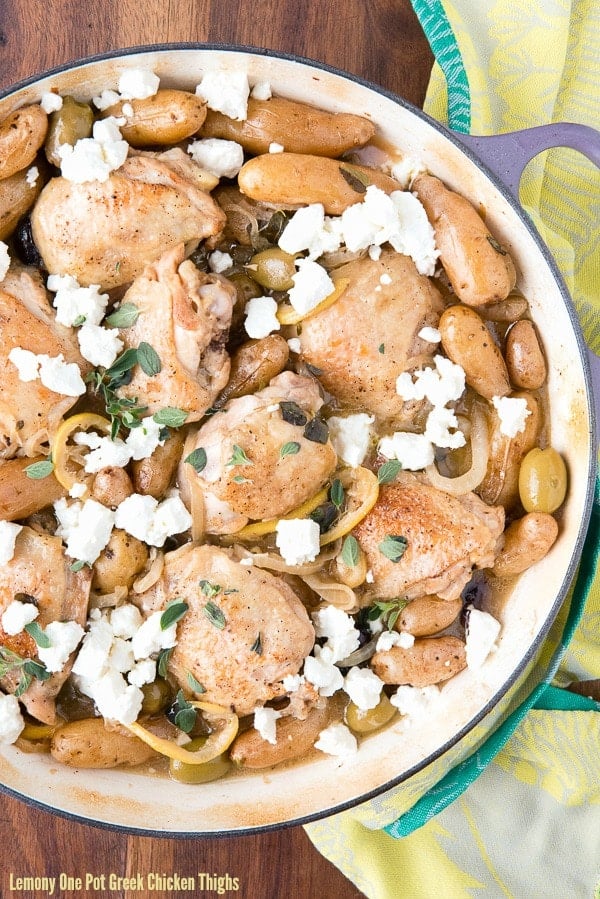 A few weeks ago I shared a delicious Irresistible Lemon-Garlic Chicken Thighs recipe. It's simple, savory, succulent and sublime. I know I'm not alone in my thinking based on your comments and emails! Thank you for that as I'm venturing a similar recipe today I equally adore: One Pot Greek Chicken Thighs. It's another mouthwatering dish that takes little effort and includes sautéed onions and potatoes making it a full meal bursting with flavor.
Braised Lemony Chicken Thighs
I have always love chicken thighs whether roasted, grilled, or pan fried but I don't think I've ever loved them more than in a braised dish. Gently seared, rendering a crisp skin then lavished with mixed olives, lemon slices, fresh oregano in chicken broth, baked to perfection. The most difficult part? A bit of stirring and flipping the chicken thighs over while searing.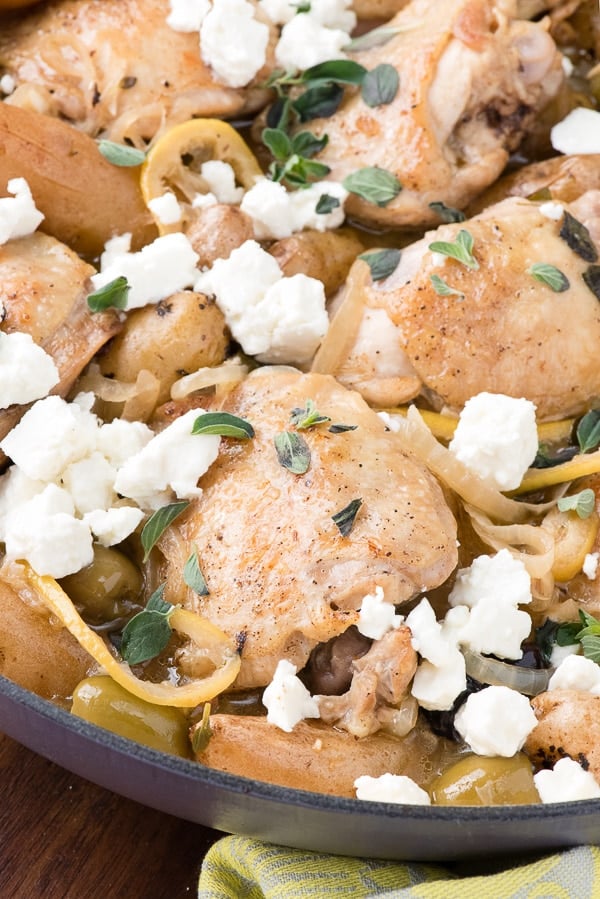 I will confess; I'm not an olive lover. I'll eat them from time to time in a cooked recipe, but I'm not one who buys them to pop in my mouth like candy. Their flavor is distinct and one that has taken a long, slow courtship for me to allow them to sidle up to my favorite flavors like the sunny lemon or even the salty feta cheese that's tossed in this dish at the end. For me, they are a bit like that questionable party guest that will turn out to be the missing element making the gathering complete, or 'at risk' for tipping the balance out of harmony. They lend a subtle depth of flavor to the broth and chicken that is sophisticated and rustic at the same time.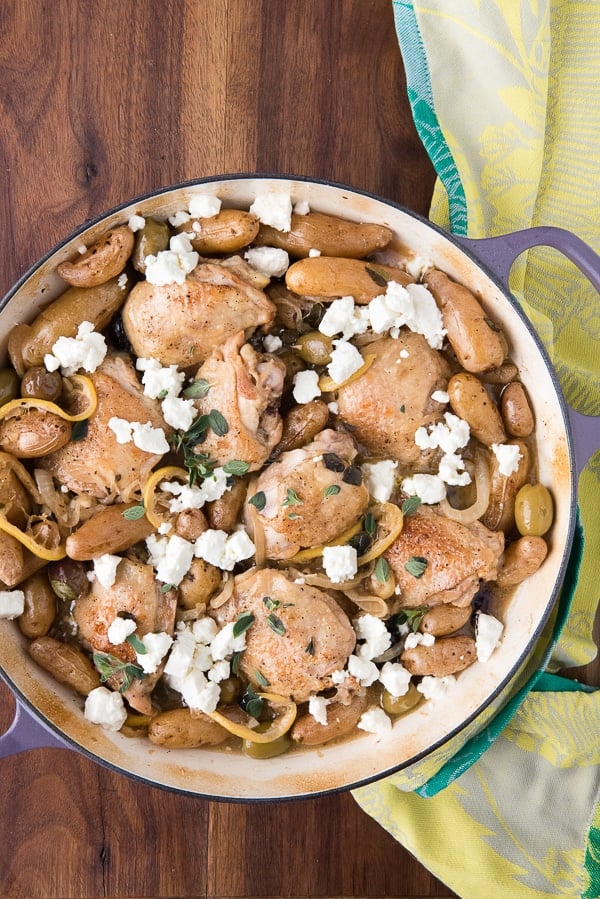 Another beauty of braised dishes like this is they require very little prep time and are complete within an hour's time. Ten minutes of initial attention is all that is needed to set this dish up and you can enjoy dinner 40 minutes later. Who can complain about that?!
Serve with some homemade Tzatziki sauce on the side!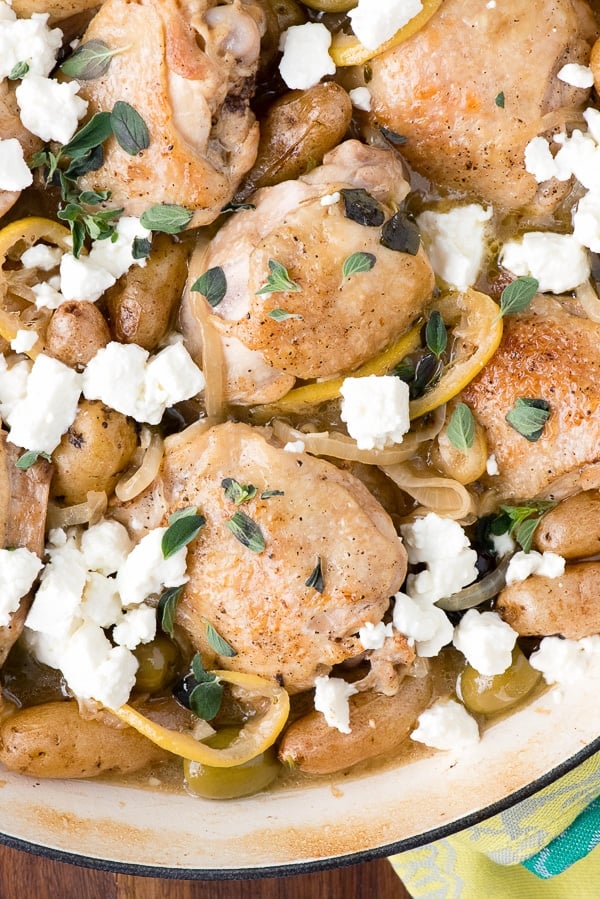 How to Make One Pot Lemony Greek Chicken:
To make this recipe, you will need a heavy bottomed pot, such as a Dutch oven.