Sharing a great new high-protein snack find that is packed with allergy-friendly plant-protein and is more like a treat than a snack! Start the new year off on a great footing.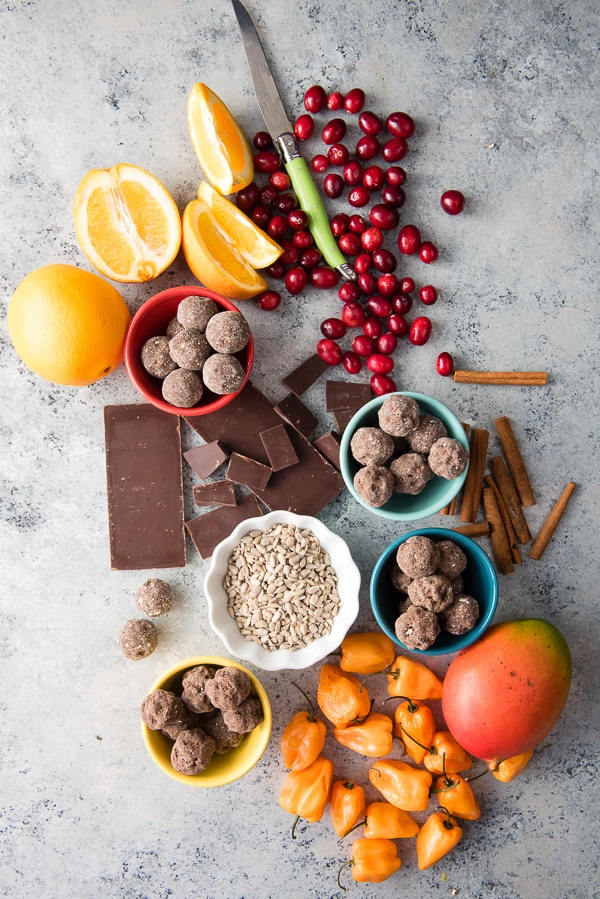 This allergy-friendly post is sponsored by Enjoy Life Foods. All opinions are my own.
The New Year has begun and with it loads of great intentions and new resolve. Do you set new year's resolutions? One thing I know I need to get better at is mindful snacking. Working from home leaves me vulnerable to drive-by grazing, usually of less whole foods.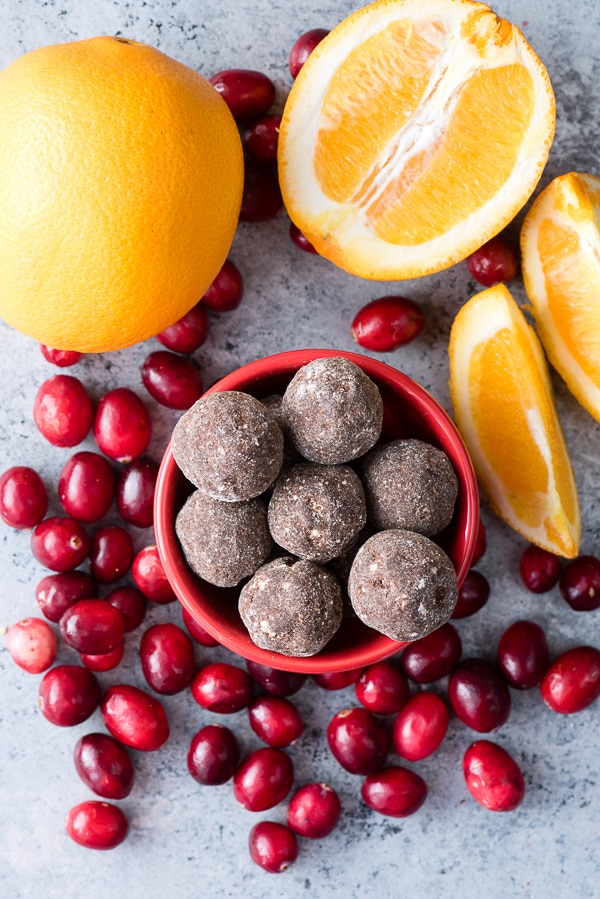 True confession? If I'm under the time gun, I'll grab something fast that usually is packed with less nutritious ingredients. That often can get into a vicious cycle too with my blood sugar plummeting, me grabbing more of the same unhealthy option to boost my energy and so on. Do you do this too (please tell me I'm not alone!)?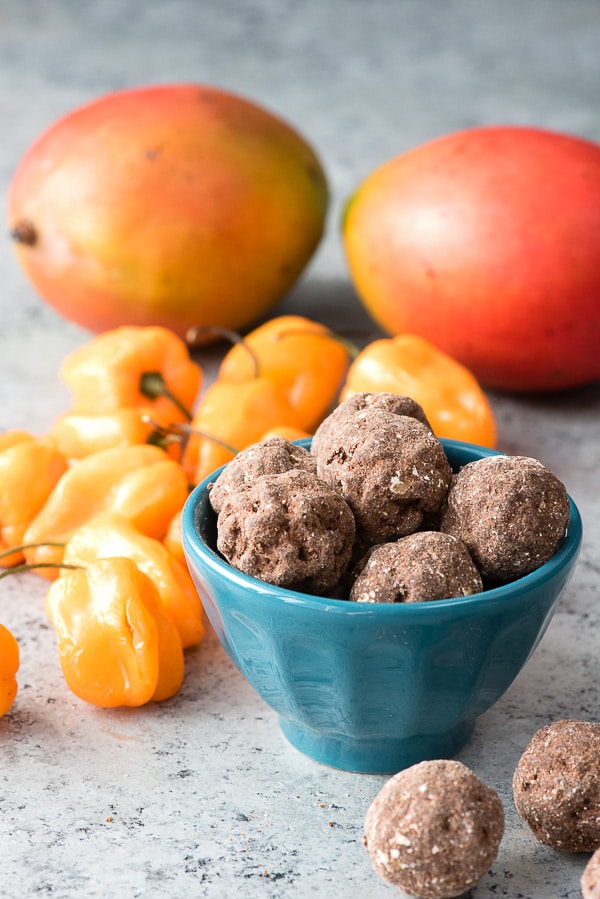 For me a boost of protein is always the best cure especially for that low time around 3 p.m. Over the holiday break I've been snacking on ProBurst BitesTM from Enjoy Life Foods; an allergy-friendly truffle-like 'bite' that is packed with 6-7 grams of plant protein (another goal, to be eating more plant-based protein).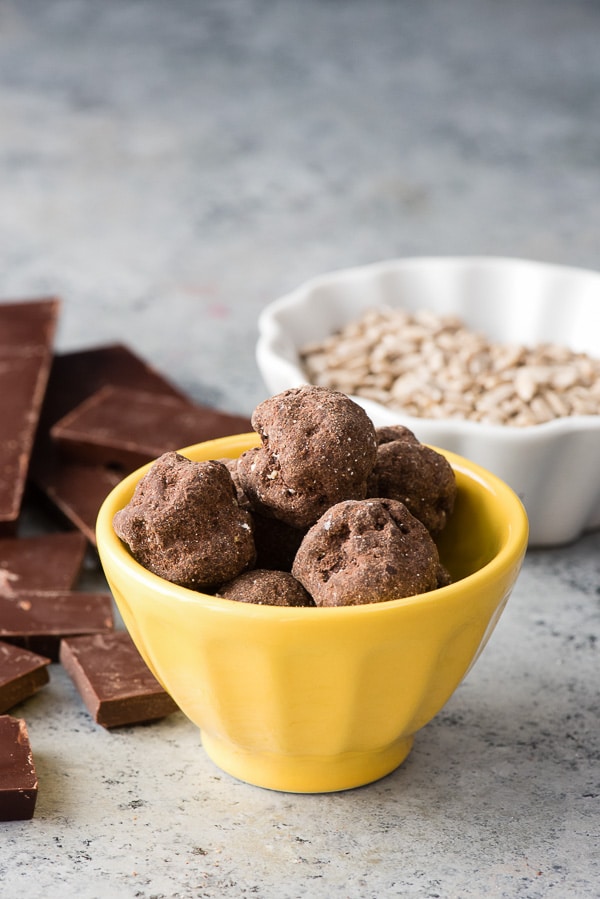 Like truffles, the ProBurst BitesTM have a dense, creamy center with an exterior chocolatey coating so it feels and tastes like eating a treat. They are available in four delish flavors too: Chocolate Sunseed™ Butter, Cinnamon Spice, Mango Habanero and Cranberry Orange. I love all the flavors. There are no artificial ingredients so the flavors are vibrant and natural.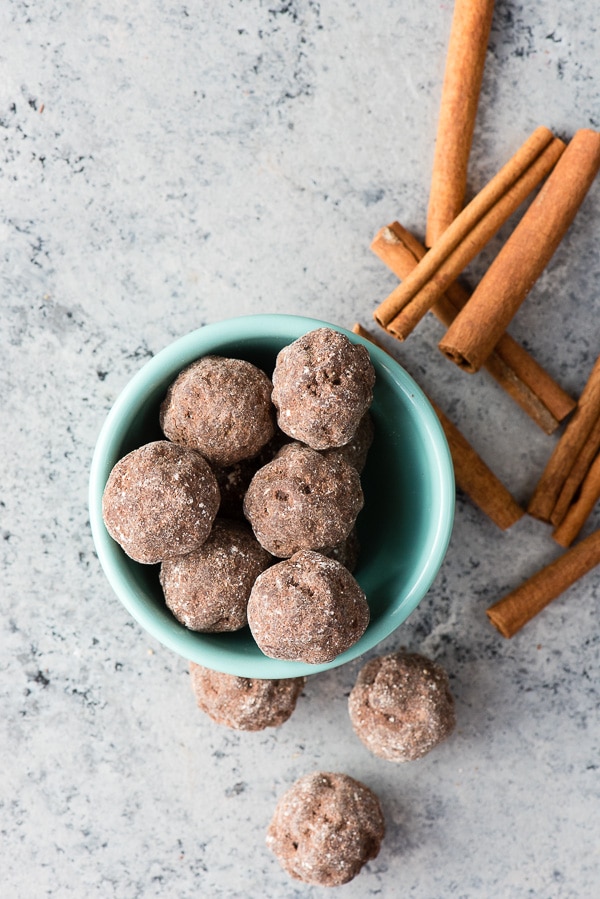 ProBurst BitesTM come in a little resealable pouch so they are as easy to keep on my desk as they are to tote in the car, throw in my daughter's competitive swim bag for an after workout snack, and my son's back pack for an after school snack.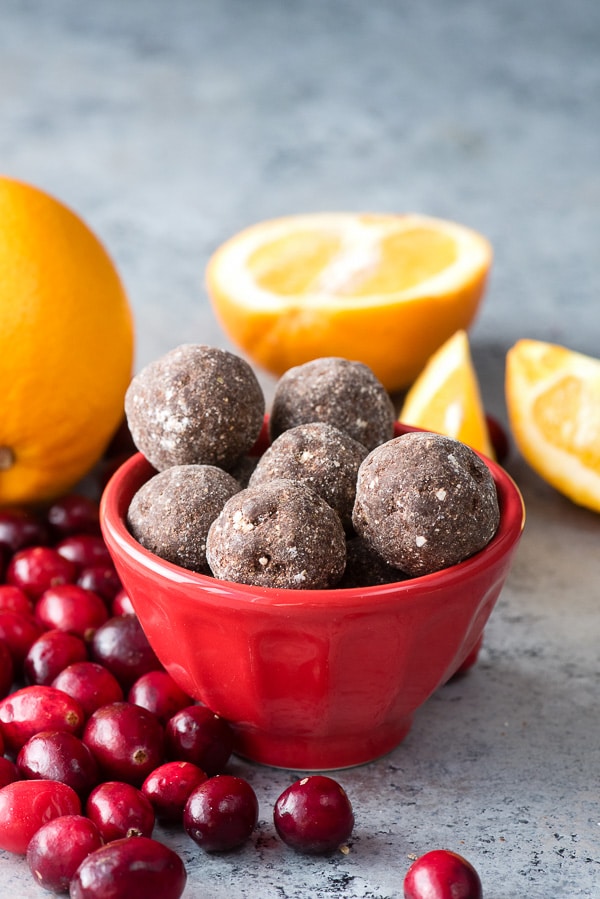 Like other Enjoy Life Food products ProBurst BitesTM are free from the top 8 food allergens (milk, eggs, fish, crustacean shellfish, tree nuts, peanuts, wheat and soy), certified gluten-free, non-GMO, Kosher and Halal. I love that Enjoy Life Foods is dedicated to creating food that is delicious and that everyone can eat.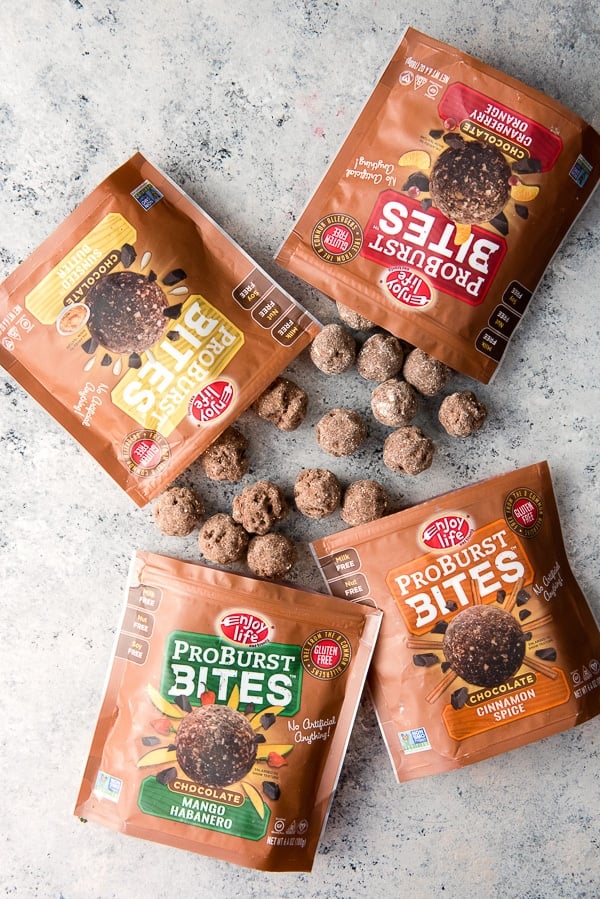 ProBurst BitesTM are currently available for order online and will be available at retail locations in early March 2017! If you try them, please let me know what you think!