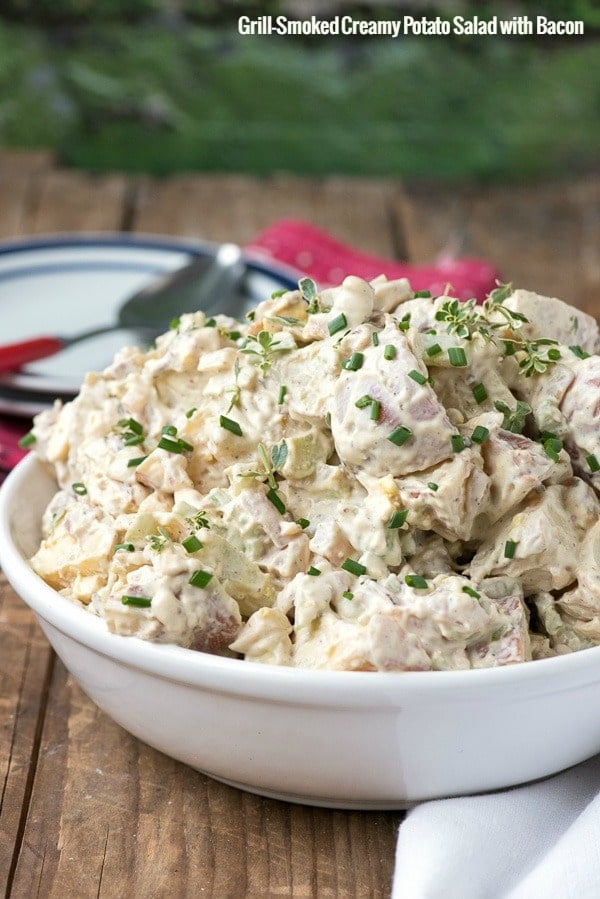 It's a bit hard to realize July 4th is just around the corner. We've had a slow start to summer between sheer fatigue coming off the end of the school year and cold, rainy weather. Just this week the temperatures are spiking to a norm of 80's to 90's and we feel like we are falling into a groove. Poof! June is almost over.
I will admit the prospect of July 4th is pretty thrilling as it showcases grilling as a food prep mainstay. After attending my recent grilling academy with Steven Raichlen I'm restless, finding regular burgers and sausages boring and not a challenge to where I want to go in a grilling-sense. I really wish I could spend most days experimenting with smoking on the grill, being smitten with the opportunity to impart flavors through use of different woods.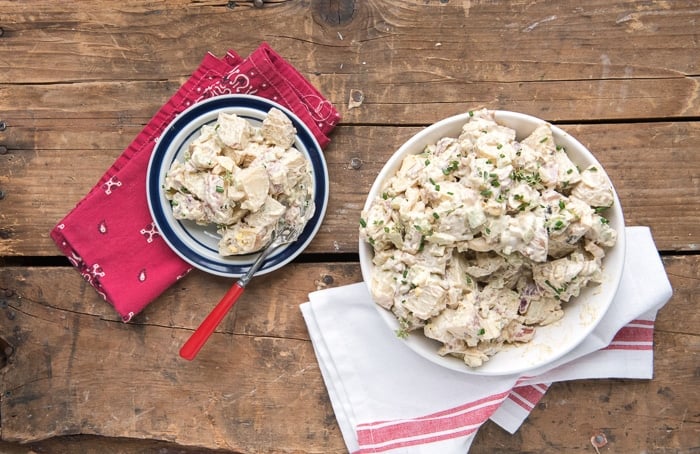 I'm also not satisfied with merely smoking meat. My mind wanders, imagining all the different options for smoking, one of which I'm sharing today. There is no more iconic summer salad than a classic Potato Salad, right? No one said classic has to be ordinary. I've smoked up a delicious version with smoked potatoes, smoked hard boiled eggs, grilled red onion and bacon prepared on the grill. It's all very easy and ends with a slightly smoky potato salad that is irresistible.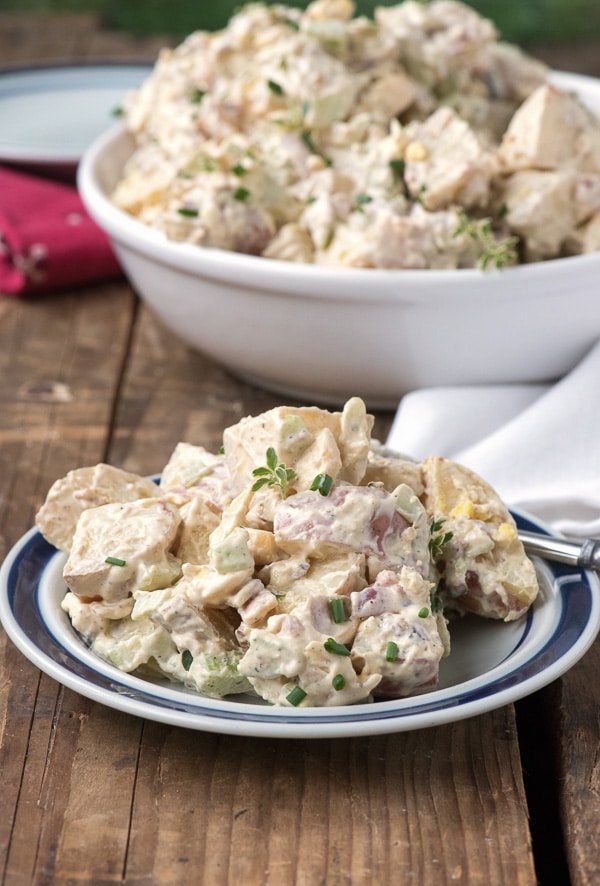 I did the smoking on our gas grill though it can also be done on a charcoal grill as well. I chose the gas grill for time savings; no waiting while the charcoal heats up in the charcoal chimney and monitoring the temperature is more predictable. A smoking box can certainly be used but honestly I experimented with each a cast iron smoking box I have and a simple homemade method of forming a tray with heavy foil and the foil won hands down for smoke production! It's put on the hot side of the grill, wood on top (no soaking required) and it quickly begins to smoke and will last the thirty minutes needed to fully smoke the potatoes.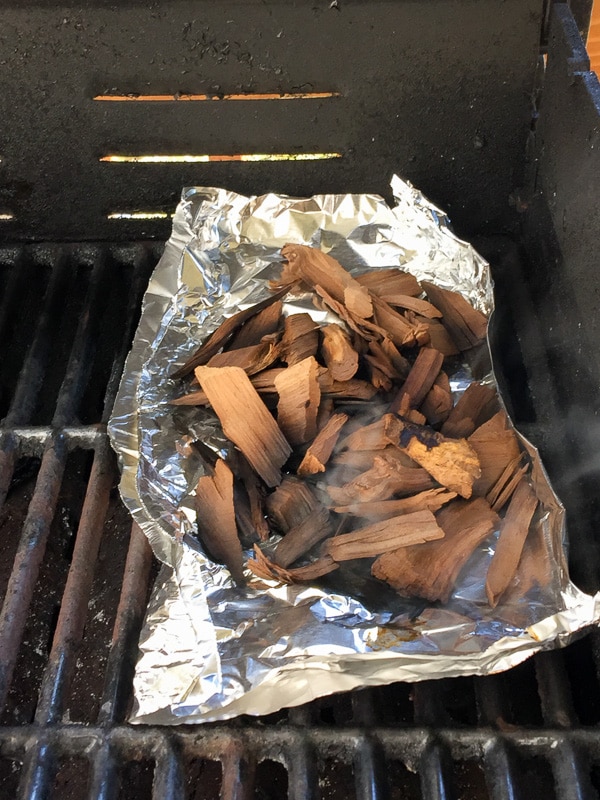 Before starting the smoking I took advantage of heating half of the grill to grill thick slabs of red onion which are later chopped for the salad. I used a little flavoring trick I again learned at BBQU which is after heating and scraping the grill, instead of oiling it with vegetable oil and paper towels, I used long tongs and a piece of bacon rubbed on the grill. It lubricates the grill and adds the flavor of bacon fat oh-so-slightly to the onions.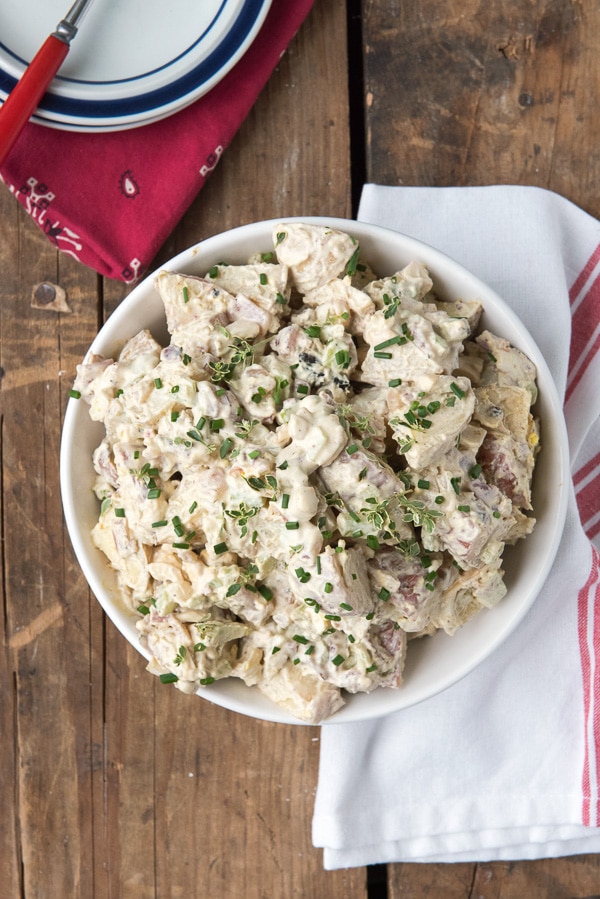 It's worth caring out the extra time to make this salad. It's unlike any other version featured at your holiday picnic and will be hard to keep it around for the flavors!