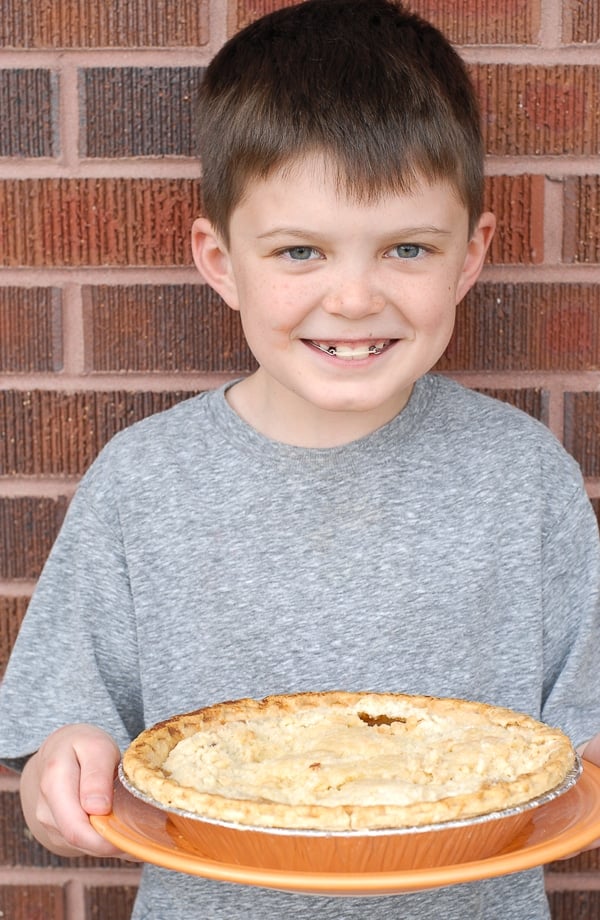 My youngest child is in fifth grade, finishing off elementary school not only for himself but also closing a ten year chapter for our family with our beloved school. I remember when my daughter first started Kindergarten. Lined up in front of paparazzi parents, all in disbelief over their babies starting school and soon to be weeping thanks to a little poem handed out by the teacher which still leaves me watery eyed today. As a parent, waiting through that first half day until we saw our tots again, finding them beaming with joy and excitement of being 'big kids', I don't think anyone realized what lay ahead for us during the elementary school years.
As we parents micro managed tactics, lunch boxes, homework, and volunteering, we were blithely unaware we are also weaving together a fabric of community. The journey has included academic achievement in learning to read, mastering fractions, losing teeth, holidays celebrated, acts of thespian glory in countless plays and performances. Friends have been made between children and adults and life events have been weathered as one; marriages, deaths, divorces, cancer, new babies. The lines between families and teachers become blurred as the humanity in all of us rises to occasions of need.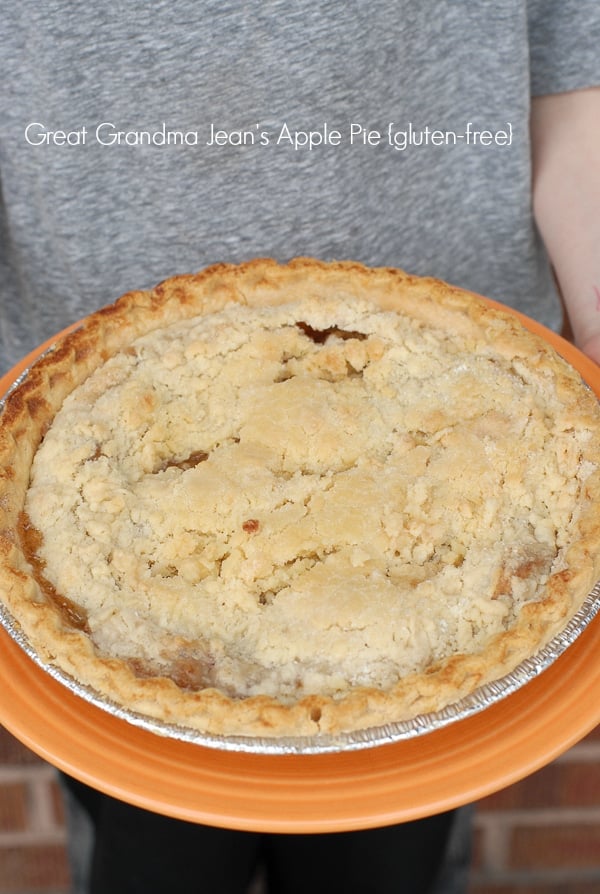 This year a most well-loved teacher in our school community has befallen a personal situation touching everyone around her. I should step back to say our physical school building houses two separate schools. Each on their side of the building, hosting very different learning approaches, rarely do the two meet unless overlapping in the lunch room or on the playground. This particular teacher works with both schools, interacting with about 400 students total with her curriculum. She is young and vital, always upbeat and adored by children and adults alike. After undergoing an organ transplant only a few years ago, our teacher has learned her organ is failing and another transplant is needed. Despite the physical hardship the situation is causing for her, she comes to work with a smile on her face, not wishing to burden others with her trials.
Word spread throughout the schools about the situation and on the heels of shock and sadness rose the most wonderful thing. In the style of an old school barn raising the two schools pulled together to hold a Cook-Off to raise money for a fund to support the teacher's medical needs. Adults and children alike volunteered to bring in dishes which were judged with winners receiving hand painted aprons, and golden spatulas for their delicious culinary fare. Students judged student's food and adults judged adults. Gluten-free recipes were entered along with gluten-filled recipes.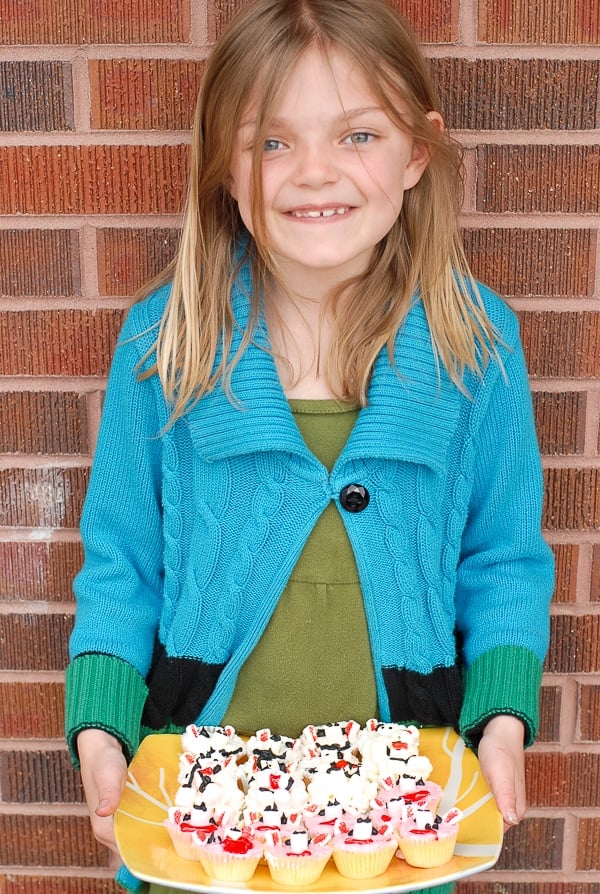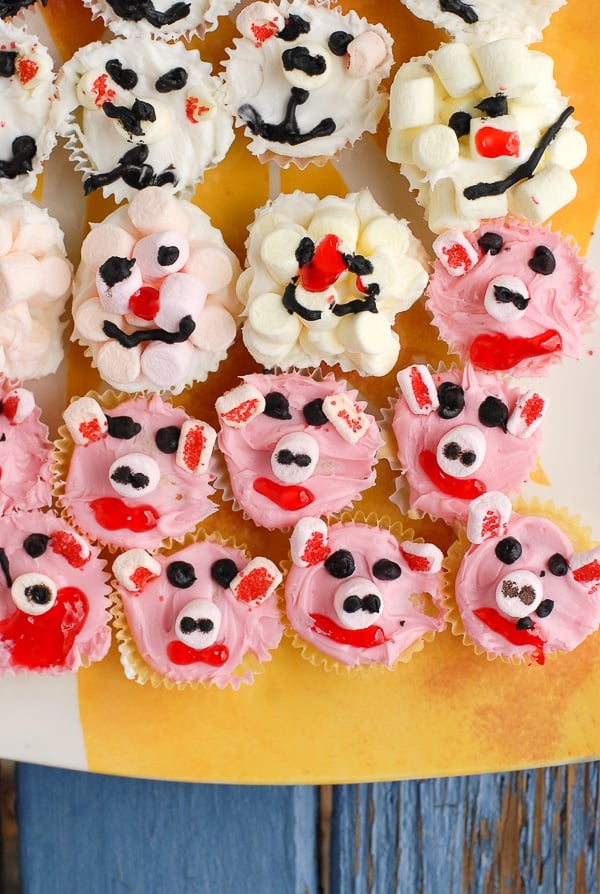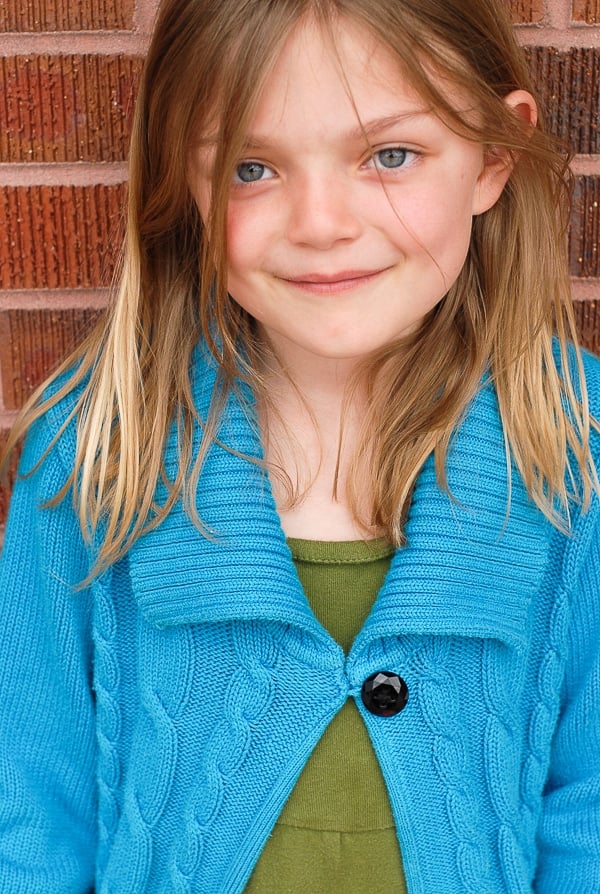 To my great fortune, my son volunteered to judge and was assigned the Gluten-Free Dessert category. While trailing him for photos I was able to taste the fantastic entries: Mini S'mores Cupcakes (entered by the three cutest little girls you have ever seen in your life), Frozen Smoothie on a Stick, Peanut Butter Balls, and Brownies. There was also the best pie you've ever tasted: Gluten-Free Apple Pie made with a great grandmother's from-scratch recipe.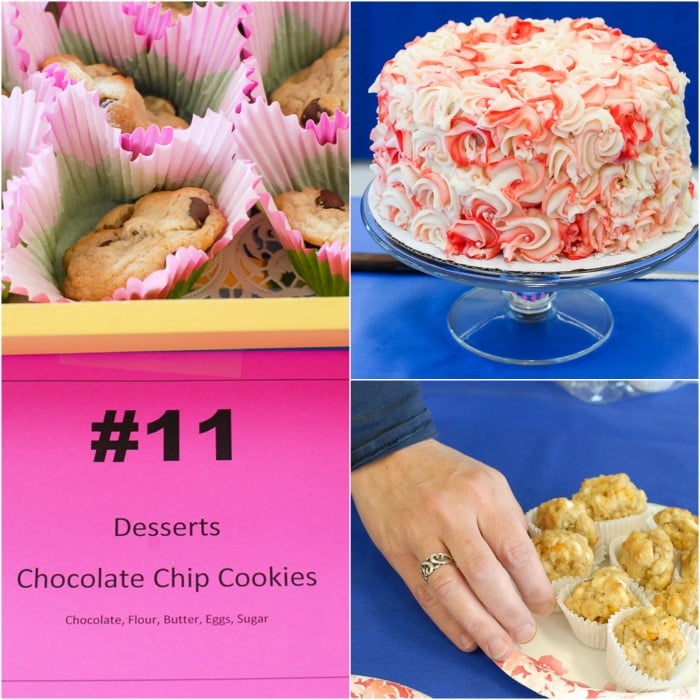 It's difficult to put into words the feeling in the room. Everyone put out their best effort. A fifth grader from our sister school brought his own toaster oven, donned a Chef's coat and plated the most beautiful amuse bouche size Chicken Parmesan that would have made Gordon Ramsey swear in positive astonishment. Gorgeous cakes and cookies caused many an anticipatory gasp. A father and son ardently piped homemade mini wonton skin cannolis with mouthwatering filling. A chef at our sister school headed up the judging educating everyone about their task which included wearing chef's hats fashioned with parchment paper and cardstock by the school Administrator from a pattern found on Pinterest.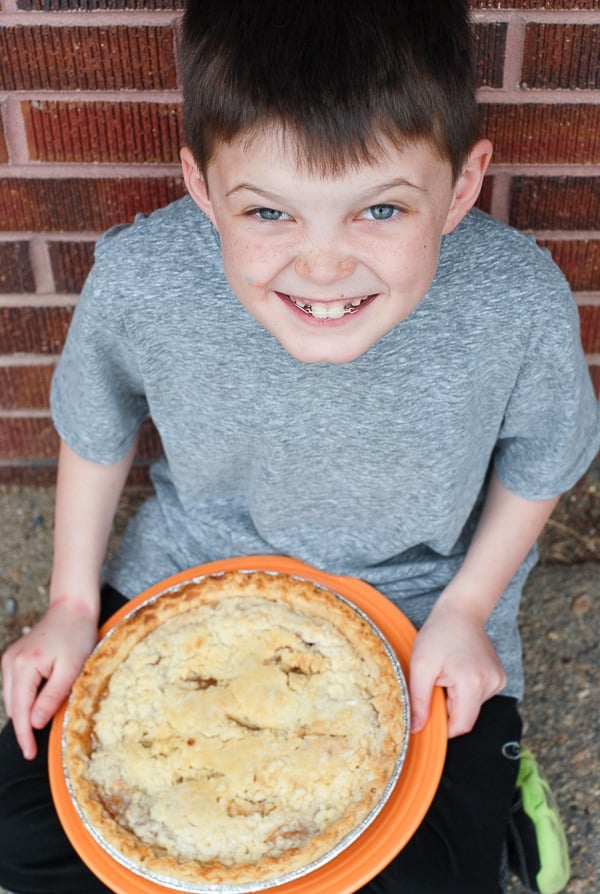 The love in the room was palpable and almost too much to bear. In the ten years at the school it was quite possibly the most dedicated demonstration of 'community' and the first experience of the two schools fully united around a cause they all hold dear. It was a moment I'll always remember.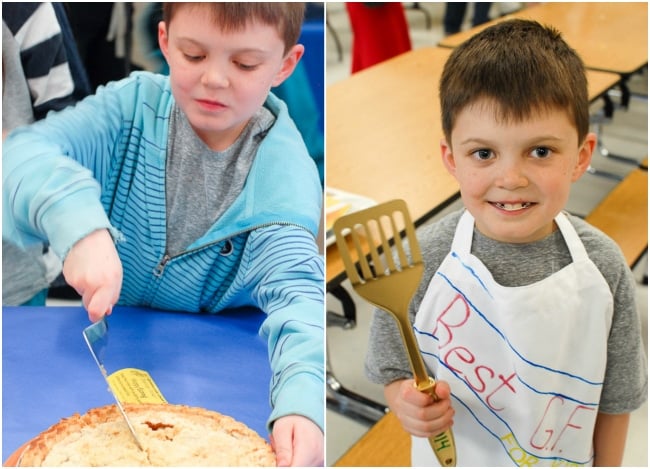 I was not surprised in the least when Great Grandmother Jean's Apple Pie won the Gluten-Free Dessert category. It was the best apple pie I can recall having; ever. Ironically when looking at the recipe it is so simple reminding that perhaps our Grandmothers, or Great Grandmothers, understood the goodness of real food, even if they did grow up without Salted Caramel!
I'm truly honored that the winner of the contest, fifth grader Elijah, has offered kindly to share his recipe with Boulder Locavore readers. When I asked why he chose to make this pie (and I have it on authority that when each he and his cutie sister above, Scarlett, learned of the effort they were immediately on board to contribute) he said that he really enjoys cooking and baking, and felt people would really like an Apple Pie. Was he ever right about that!
My Favorite Pie Crust Recipe
Butter Pie Crust is always a winner for any pie!
It's easy to make and always creates a flaky crust.
Recipe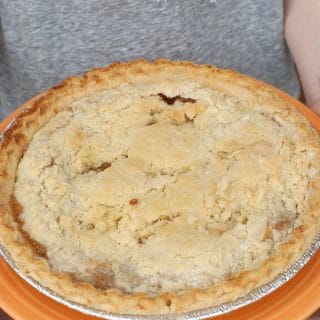 Great Grandma Jean's Apple Pie
There is nothing like a Grandmother's Apple Pie, especially when it is made by her Great Grandson for a cause. Fifth grader Elijah entered this recipe into a gluten-free contest to raise money in support of one of his teachers needing funds for an organ transplant. The pie was devoured and won for the Best Gluten-Free Dessert. There is no question why! The original pie was a gluten pie, so using your favorite gluten crust and gluten flour for the crumb topping will also work if not wishing to make a gluten-free version.
Print
Save Recipe
Recipe Saved!
Pin
Rate
Ingredients
Ingredients for the Apple Pie:
1

favorite pie crust

(Elijah used Whole Foods Gluten-Free Bakehouse Crust)

4

cups

apples

(the original recipe used Granny Smith; this pie used Pink Lady apples)

1/2

cup

sugar

1

teaspoon

cinnamon
Ingredients for Crumb Topping:
Instructions
Instructions for making the Crumb Topping:
Mix sugar and flour in bowl. Cut in butter until crumbly.
Instruction for making the Apple Pie:
Preheat the oven to 450 degrees.

Combine sugar and cinnamon, stir together.

Peel, core and slice apples. Layer bottom of pie crust with apples.

Sprinkle sugar/cinnamon mixture over apples. Repeat layering of apples with sugar/cinnamon mixture until all ingredients used.

Sprinkle the Crumb Topping on the top of the pie.

Bake at 450 degrees for 10 minutes. Turn down oven to 300 degrees and bake for additional 40 minutes. Test with knife for doneness.
Nutrition
Calories:
332
kcal
|
Carbohydrates:
52
g
|
Protein:
2
g
|
Fat:
13
g
|
Saturated Fat:
6
g
|
Cholesterol:
20
mg
|
Sodium:
155
mg
|
Potassium:
87
mg
|
Fiber:
3
g
|
Sugar:
31
g
|
Vitamin A:
270
IU
|
Vitamin C:
2.9
mg
|
Calcium:
20
mg
|
Iron:
1
mg