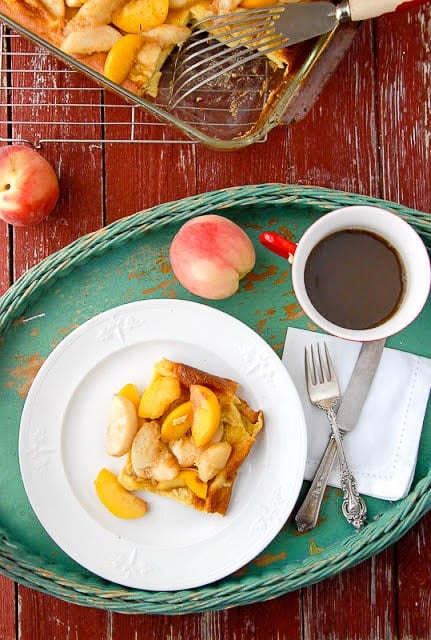 Colorado is known for many things. Our microbrew industry. Our skiing. 300 days of sunshine a year. Being the thinnest state in the U.S. But something we locals covet, and those in the food industry do too, is our peaches.
On the western slope of the Rocky Mountains in the area of Palisades is our peach growing mecca. The fertile valley is home to most of Colorado's orchards and wine grape growing. I know Georgia is proud of their peaches and I visited Thorsby Alabama once which sports a peach shaped water tower and a festival but I'm here to say 'they got nothin'' on Colorado peaches.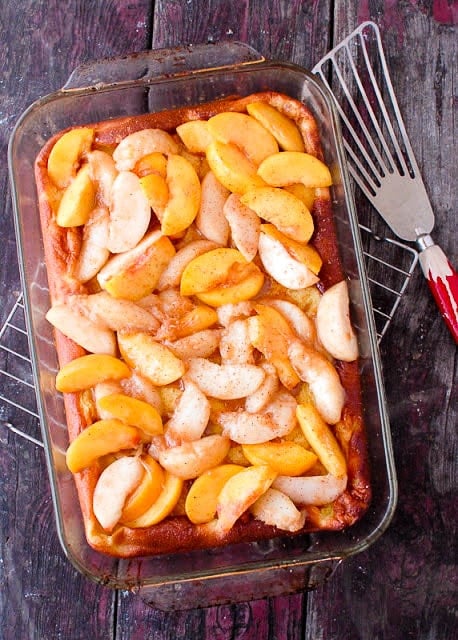 We have just begun to get the first of the season's peaches from the Western Slope in Boulder. I enjoy a farm CSA share weekly which includes a fruit share from the Western Slope. We've been nibbling through gallons of cherries and apricots but as fantastic as those are they pale a bit when peaches arrive on the scene.
I have a cache of vintage seasonal recipes featuring a star fruit or vegetable and it's always exciting when the opportunity aligns for some kitchen experimentation. The recipe I picked for my first peaches really speaks to the breakfast food ruts I find myself in as well as my culinary ADHD when entertaining as soon as my guests arrive.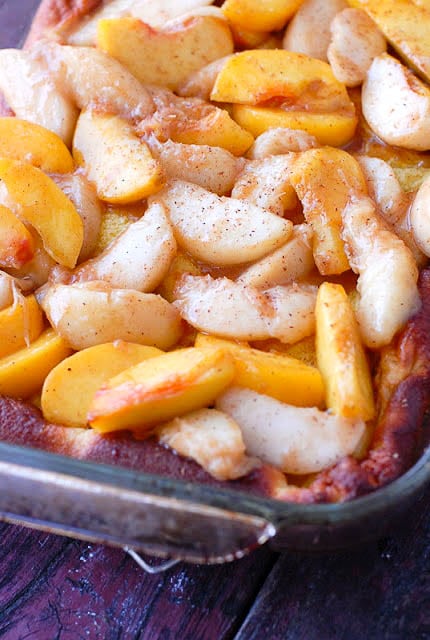 I know breakfast is the most important meal of the day but I'm not a cereal or carb lover and often don't have time to make an elaborate protein-based meal. When I saw this oven baked pancake topped with sautéed peaches I heard the angels singing on high (probably because they have observed what a hot mess I become if making brunch and trying to chit chat at the same time).
This is a very simple and completely delicious dish. Four ingredients are combined to make a pancake that bakes to a light texture and golden brown finish in the oven. It has a billowy quality unlike a standard pancake. When the pancake is removed it is topped with separately sautéed peaches or nectarines making it beautiful to behold, delicious to consume and easy beyond belief.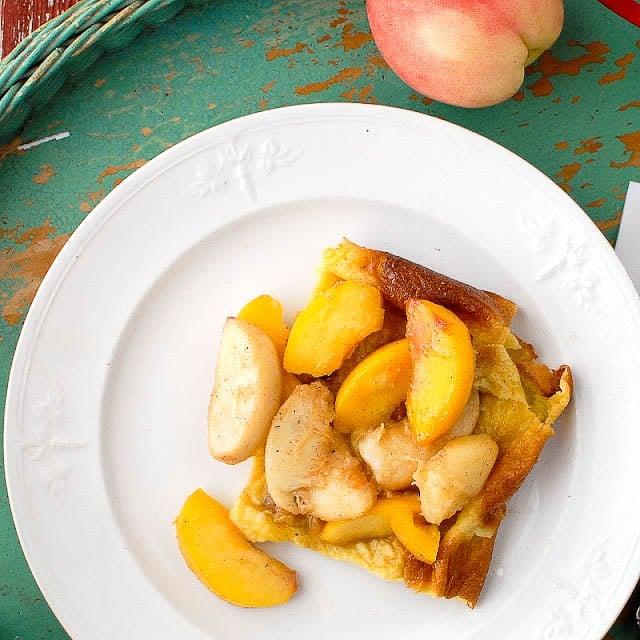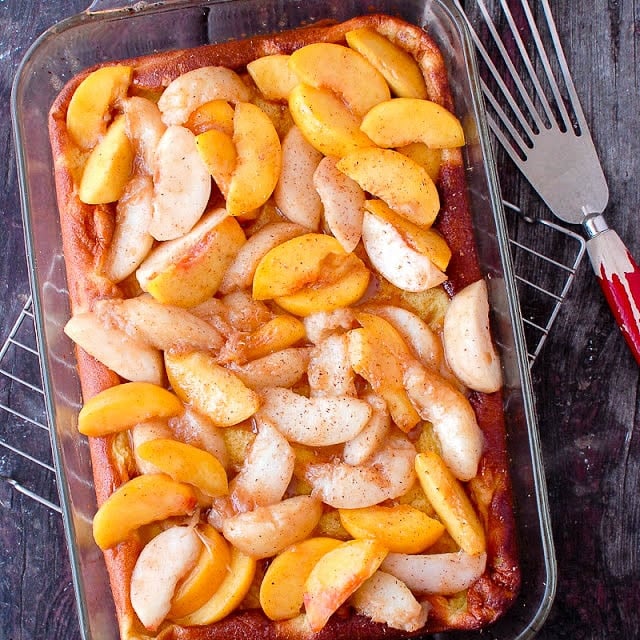 Did you make it? Please RATE THE RECIPE below!
Please SUBSCRIBE and FOLLOW ME on FACEBOOK , TWITTER , INSTAGRAM and PINTEREST !