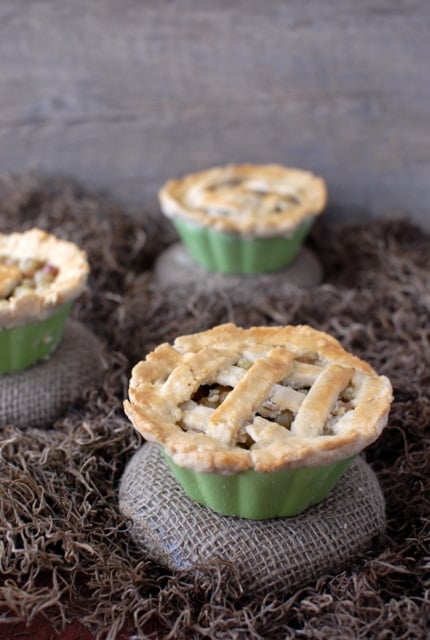 The bulk of my working career has been spent in the field of High Tech in Silicon Valley California.

I worked with a number of engineers and at one holiday party we got into a conversation about being in the 'Gold Chain Club'.

Many of my colleagues were older, having been married for some time with grown children.

We were within striking distance of Christmas and they were bemoaning the task of finding a gift for their wives.

They commiserated over the wives usually preferring jewelry however anything implying 'taste' on the husband's part would surely fail.

Watches seemed a cusp item, not a 'sure fail' as earrings, rings, bracelets or necklaces had uniformly been proven to be.

They felt their children could 'wrap up dirt' and give it to their wives and it would be the favorite gift of the day.

Clearly feeling trapped and forlorn they all confessed that buying a gold chain for their wives worked and they each did it annually.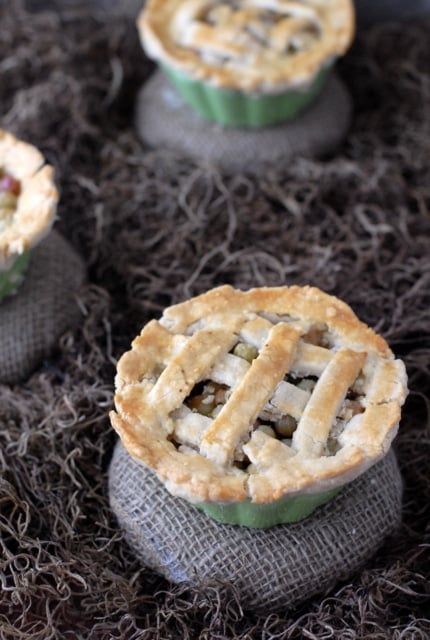 I sat silent, somewhat horrified listening to all of this.

I was not married at the time and could not either fathom this malady or the notion of receiving the amount of gold chains commensurate with the length of some of the marriages for fear of looking like Mr. T.

As the event wound down I returned to my office to find a holiday gift from an employee of a bag of oranges from her tree.

I was elated and it was obvious.

I turned to find one of the engineers behind me stupefied that I could be so excited over oranges when purchases of hundreds of dollars of jewelry were dismissed by their wives.
I am now married and have been for some time.

My husband does not give me gold chains and I'm frankly still more excited about fruit.

My most exciting find of late was in visiting the hidden gem Hoot 'n Howl farm to pick raspberries only to learn they grow Gooseberries as well.

I've never had a gooseberry.

I've never seen a gooseberry but the prospect of discovering a new fruit and picking it myself was almost too much to bear.

I turned to my daughter who was with me, and COULD wrap up dirt for a gift and I WOULD find it the most treasured thing, and said 'I can't think of

anything

more exciting than discovering a new fruit!'

'I know you can't' she gently acquiesced.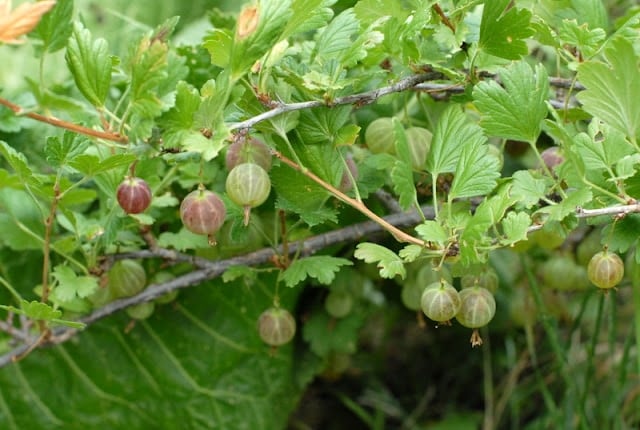 On two, short slightly gangly shrubs were the end of the season of gooseberries.

I was instantly in love when finding the small, stripped orbs hanging each by a dainty stem appearing like a flock of dirigibles or lanterns at an outdoor party.

I picked precisely 2 pints worth, just enough to make a coveted batch of miniature Gooseberry Pies.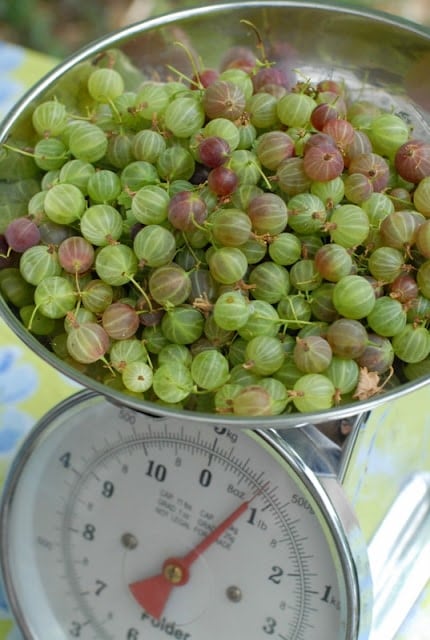 When picking fruit oneself the reverence for it goes way up.

You want to use every single berry and to prepare something worthy of your efforts, valiantly honoring the fabulosity of the fruit.

My choice of what to make was gated by the amount of gooseberries I picked.

I had enough to make three teeny weeny pies.

They were perfect as single serving pies; enchanting and magical.

The preparation of the gooseberries was simple to feature the fruit center stage.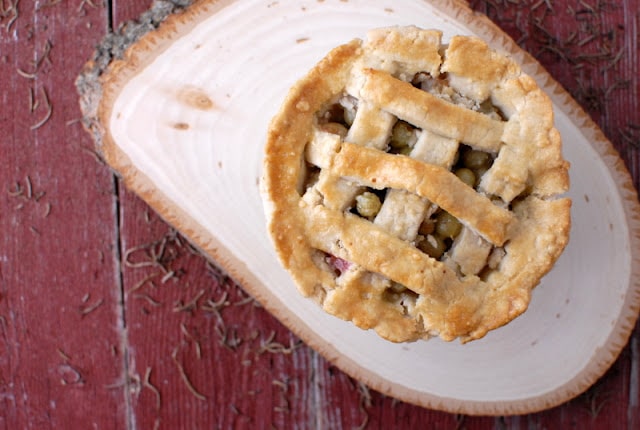 I don't imagine everyone reading will make three tiny pies so I've broken down this recipe to work for one tiny pie allowing the recipe to be multiplied for the amount desired.

I used one standard crust recipe which covered my three pies and would say 4-5 times the filling amount of the recipe below would fill a regular pie size.
Gooseberries are a bit more intensive to prepare though nothing to be concerned about.

The dainty stem needs to be removed as well as a flower remnant on the bottom of the berry.

I was able to pinch each off quickly.
I decided to try two new things at once (something any good hostess knows is fraught with perilous opportunity).

I tried a new crust approach I'd heard about from the CIA touted as the perfect ratio-based pie crust.

It did turn out well but took a bit more finessing for me probably since I used gluten free flour.

I'll include a link or you can use any favorite crust recipe or a store bought crust.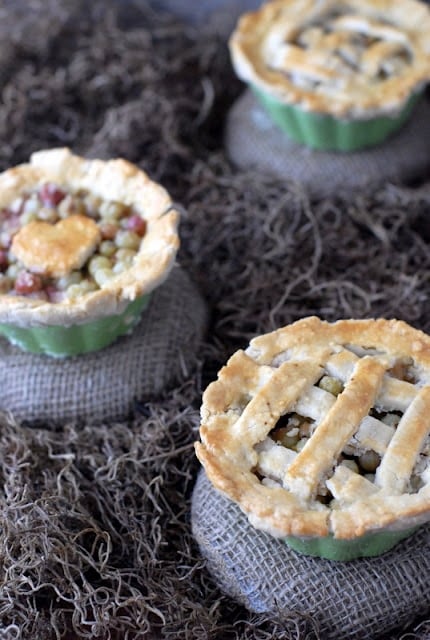 ·
1/3 of a whole pie crust recipe (per pie) (click here for the CIA's recipe and slide show)
·
1 cup gooseberries, trimmed/stemmed
·
2 tablespoons granulated sugar
·
1 ½ teaspoons arrowroot starch (tapioca or cornstarch would work as well)
·
1 egg (for an egg wash)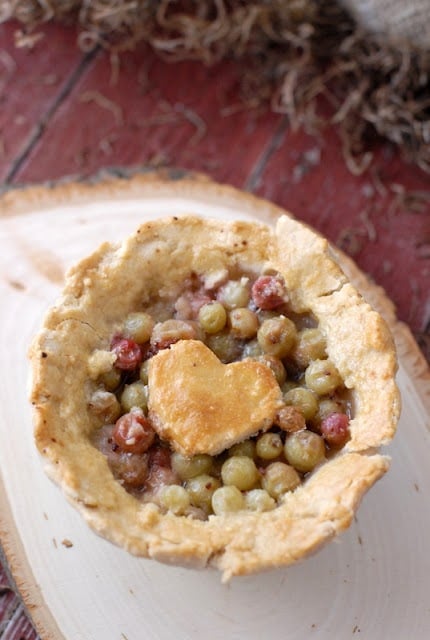 1.
Preheat oven to 375 degrees.
2.
In a small bowl combine the gooseberries, sugar, lemon juice and starch.

Stir to fully combine and coat the berries.

Allow to sit at room temperature.
3.
Prepare pie crust and line mini pie pan or tart pan with crust reserving excess to create a lattice top or cut out for the top.

I used a mini tart pan that measures 4 ¼ inches in diameter x 1 ½ inches high.
4.
Spoon berry mixture into the pie crust.

Create a lattice top (by cutting ½ inch crust strips to weave on the top) or place crust cut outs on the pie.

Combine one egg and one teaspoon of water; whisk to fully combine.

Gently brush the pie rim and lattice top or cut out with the wash.
5.
Place pie on cookie sheet and bake for 25 minutes or until top of pie and crust begin to turn golden brown.

Check the pie halfway through baking.

If egg wash has soaked in brush the pie again to ensure a glossy browned end result.
6.
Remove and cool fully before serving or eating.