Time to change up your dressing game with Gluten-Free English Muffin Sausage Dressing! Familiar fabulous flavors of sage, seasoned pork sausage, thyme, onions, celery and dried cranberries for a sweet bite. No reason to wait until Thanksgiving or Christmas; this stuffing is at home with any roasted meats any day!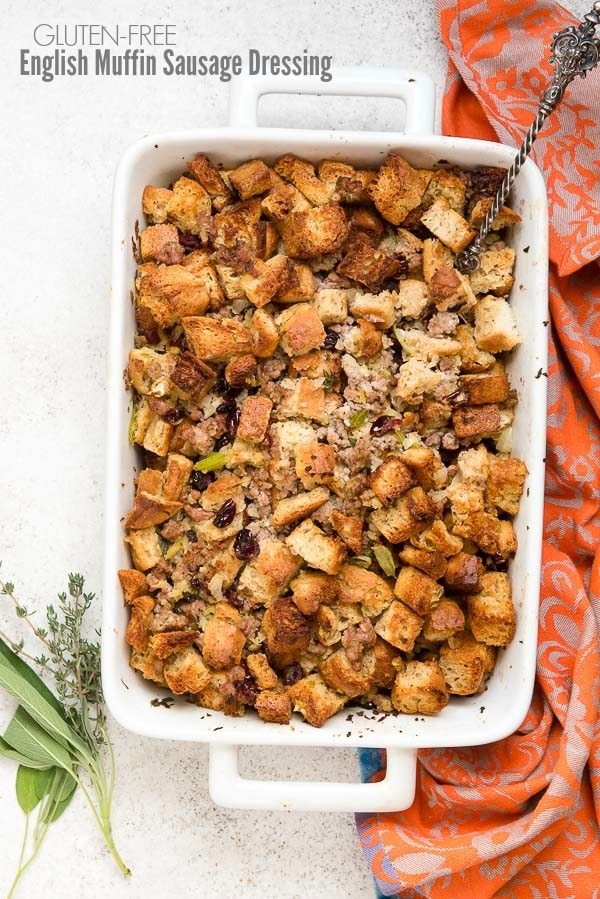 This post is sponsored as part of Boulder Locavore's ongoing partnership with Udi's Gluten Free. All opinions are my own.
I had a realization recently: I only make dressing/stuffing for Thanksgiving and Christmas. Why the heck is that?! My family loves 'stuffing' but somehow it has been assigned to holiday dining only. Time to change that! Gluten-Free English Muffin Sausage Dressing is a tasty compliment to any cool weather meal.
Let's talk terminology. 'Stuffing' is what most people call what is technically 'dressing'. The difference between the two is that stuffing is cooked inside a turkey and dressing is cooked outside of the bird. They generally have the same ingredients but the term stuffing is often the common name for either stuffing or dressing.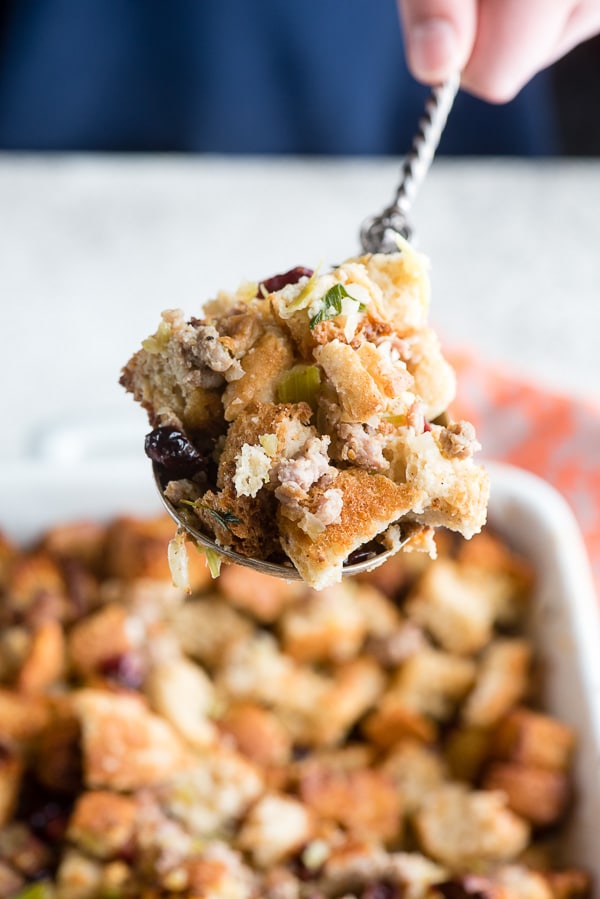 Since stuffing is cooked inside a raw turkey it needs to reach 165 degrees for food safety. This can be tricky both to achieve and to measure since it's inside the turkey. All of this makes dressing a great option. All the delicious ingredients can be prepared easily on the stovetop or in the oven without worries about food safety.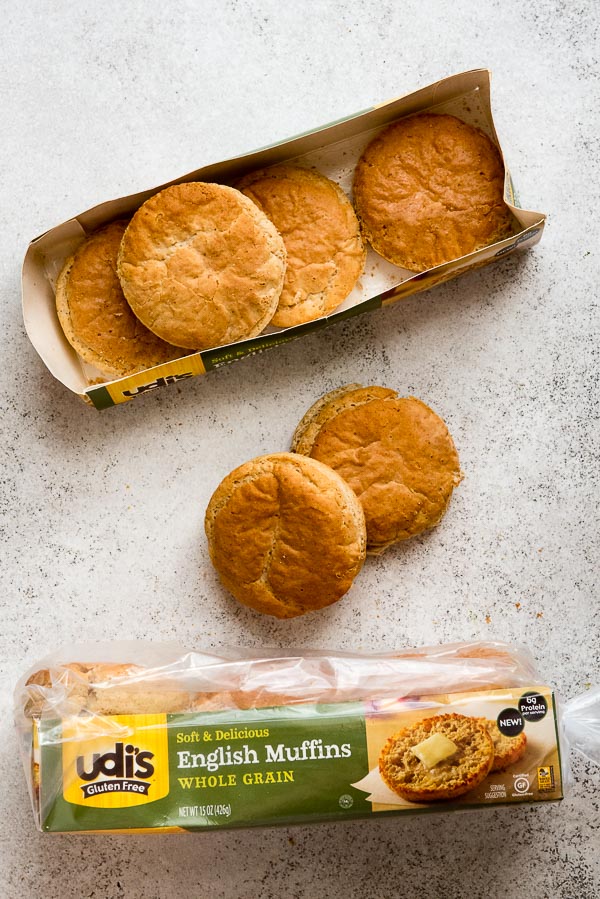 Our current favorite dressing is Gluten-Free English Muffin Sausage Dressing. Seasoned pork breakfast sausage is mixed with delicious whole grain Udi's English Muffin cubes, onion, celery, fresh thyme, sage and dried cranberries for a heady seasonal side dish with homey flavors of the holidays (but why wait?).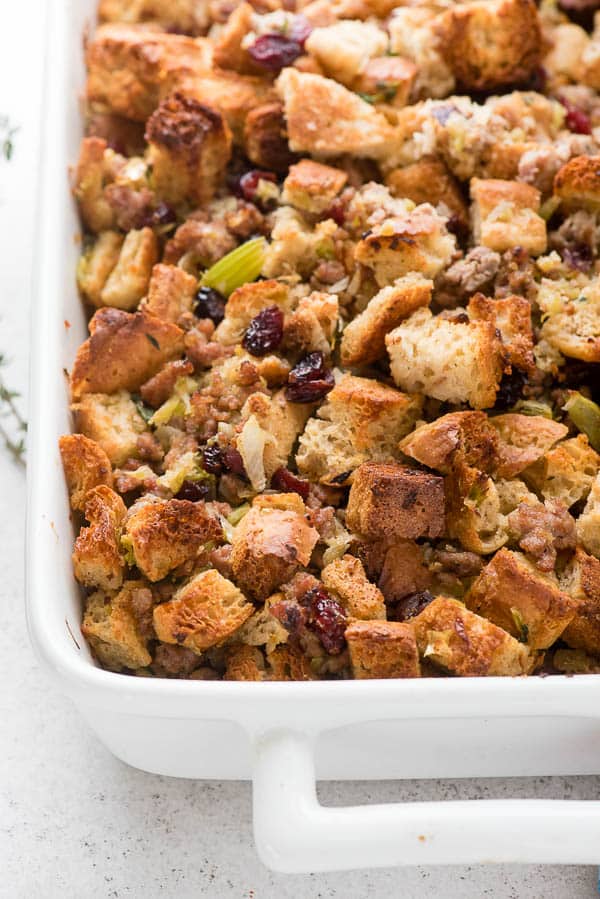 If you've made dressing you'll know the bread, or in this case English muffin cubes, need to be dried out before making the dressing. Dry bread holds its shape while cooking and is absorbent so soaks up the great flavors. I recommend oven-drying gluten-free bread or English muffins over allowing them to become stale as a means of drying them out. It will taste better and retain a nicer texture.
How to Make Gluten-Free English Muffin Sausage Dressing: