No time to bake from scratch? No worries. A boxed Brownie mix hack creates amazing Fully Loaded Chocolate Peppermint Oreo Brownies with chocolate ganache topping. You'll love all the fun additions in these brownies. Gluten-free or with gluten.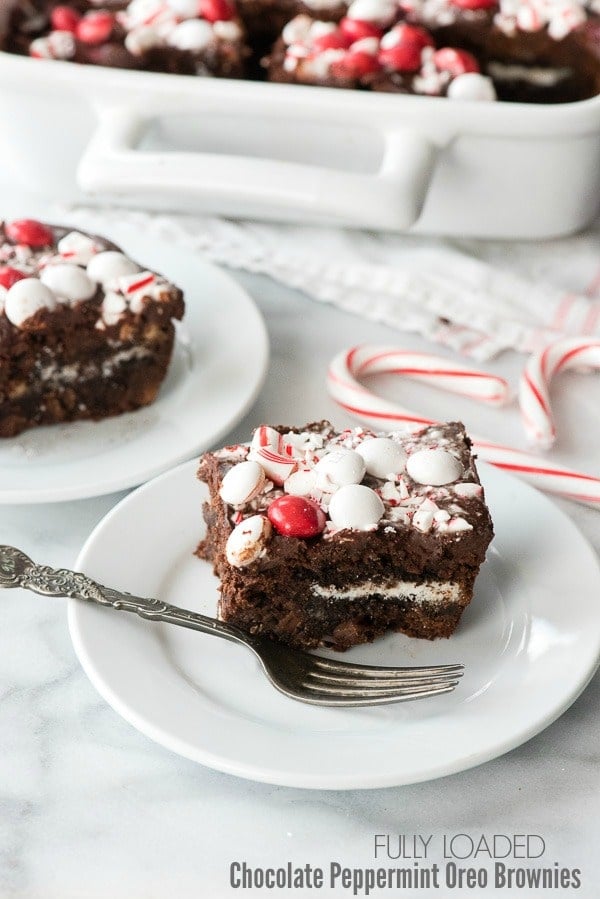 If you are like me your Christmas preparation is an unending list, spanning the gross obvious tasks to the subtle ones; those details that are the signature of what is your personalized holiday traditions. I'm whittling away at the end of that list. All the big gifts have been purchased (I think), and are stashed in my designated wrapping room with a Gandalfian 'You Shall Not Pass' sign on the door.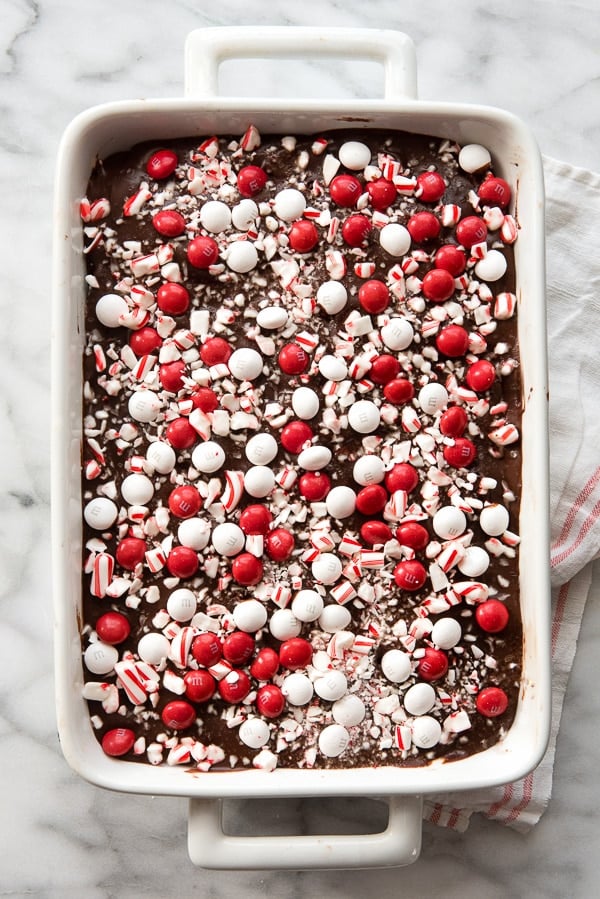 Key things like the new pajamas which are opened on Christmas Eve are here. My husband has begun planning meals which he always prepares. We have a wreathe on the door and our stockings are hung. I had a panicked chat session with Amazon.com about a gift delivery gone rogue, and worked out a solution. It definitely feels like pulling it all across the finish line at the last minute this year to me.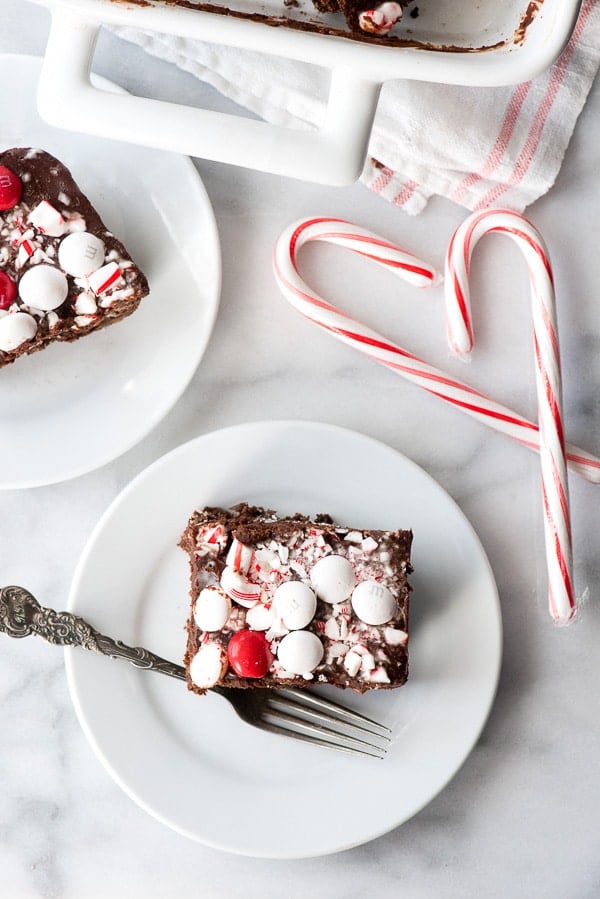 Then it struck me, we need to bake for Santa. What should be a fun happening to look forward to feels a bit like 'one more thing' I'll confess. BUT it doesn't have to.
I'm here to tell you friends there is no shame in doctoring a good baking mix to get to a fabulous end result with less effort and thinking. These Fully Loaded Chocolate Peppermint 'Oreo' Brownies (with chocolate ganache and candy top I'll add) are something that would cause Santa to reroute to your house first.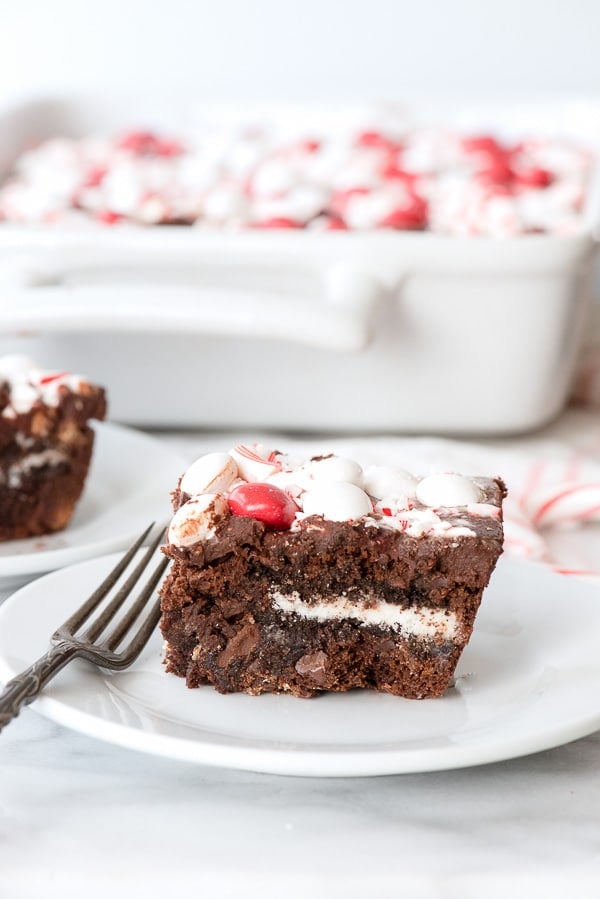 Using a brownie mix you love (2 boxes technically), I've doctored the mix to add white chocolate baking chips, chocolate sandwich cookies and topped them with a chocolate ganache, peppermint M & M's and crushed candy canes (or starlight mints if out of candy cane season). Never let it be said that last minute challenges aren't done BIG in my kitchen!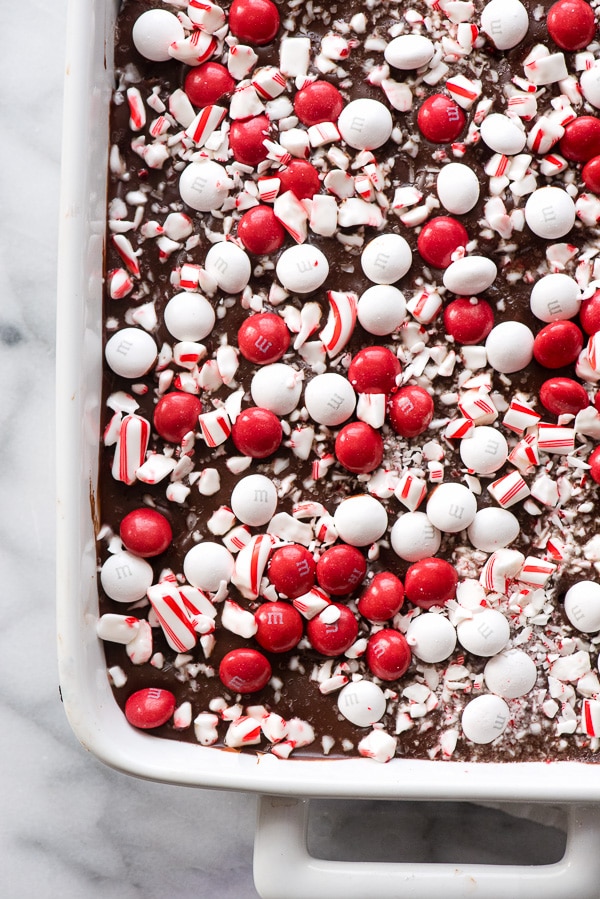 The box mixes are prepared as instructed with the white chocolate chips added. It is then divided to add half to the pan, covered with chocolate sandwich cookies and the other half of the mix. After baking and cooling, a simple chocolate ganache is prepared to frost the top and the candy is added.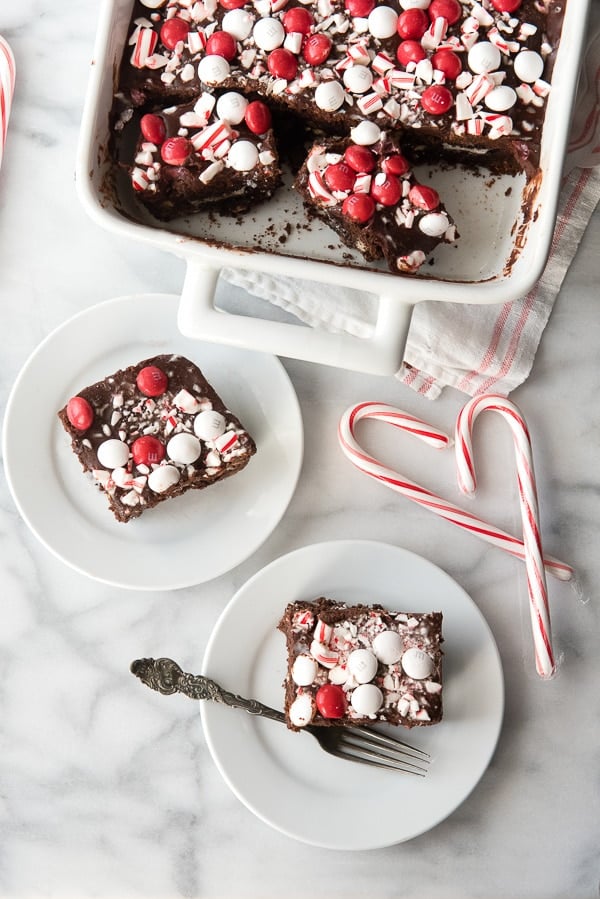 The brownies are luxe and festive. A 9-inch by 13-inch pan feeds a crowd due to their richness. Mine are gluten-free (ingredient brands I used are included in the recipe) though they can be made with gluten mixes and Oreos as well!