The only thing better than going out for Chinese food to me is making 'home takeout' when it's quick and easy! Express Orange Chicken is a sweet, spicy, crunchy recipe you'll love. You'll even have enough time to make dinner even more memorable with a fun project too!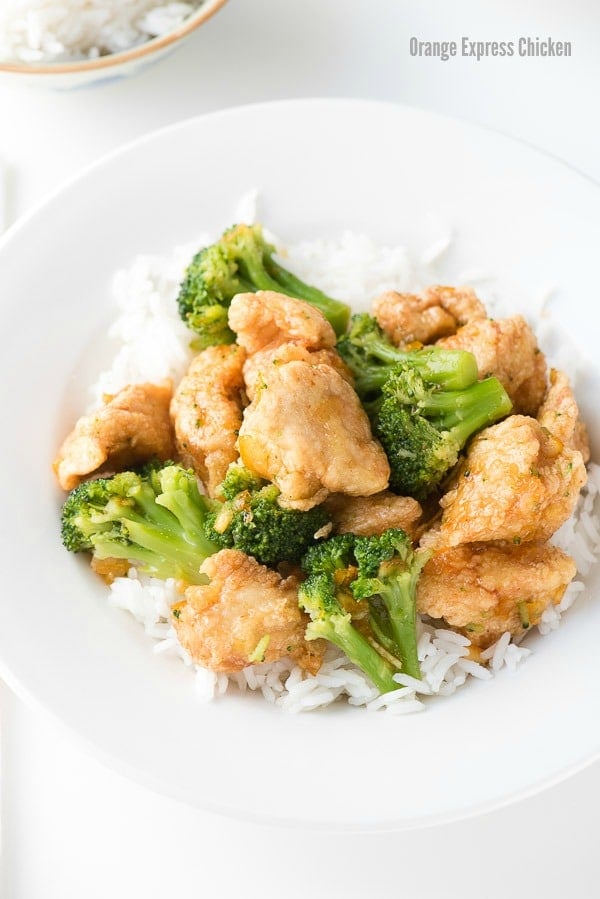 This post is brought to you in partnership with Martha Stewart Living and Success® Rice. All opinions and ideas are my own.
This time of year always feels like a big time hustle. As school gets underway, the extra meetings and after school activities begin to pile on. Getting even the basics done on an average weeknight is a stretch for me. I'll sheepishly admit there are some days when 4:00 p.m. rolls around and I realize I have been so busy I forgot to plan dinner! Ouch.
My family loves Chinese food though being gluten-free can make it tricky to enjoy dining out, as well as taking the time to go out often isn't an option. Any recipe I can make quickly gets a gold star but I still want to make the meal fun. I have a delicious homemade Chinese 'fast food' recipe to share today, Express Orange Chicken, along with a great timesaver and a fun way to make the meal memorable.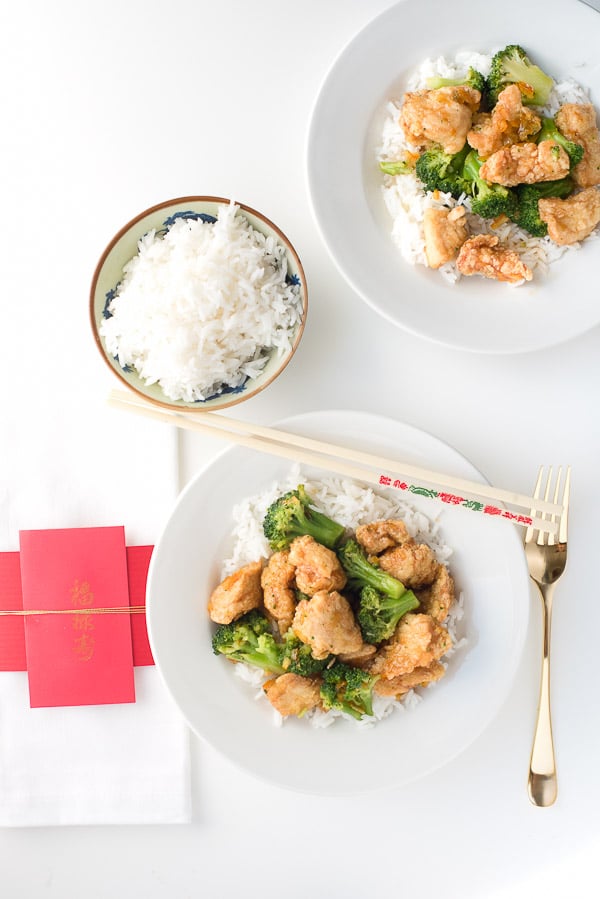 Express Orange Chicken is a combination of broccoli and crispy fried chicken coated in a spicy, tangy, sweet sauce you'll love. The recipe is easy to pull together quickly, especially with the help of Success®Boil-In-Bag Rice, my new best friend. Success®Boil-In-Bag Rice comes in multiple varieties of rice, including White, Brown, Jasmine, and Basmati, with portions pre-packaged in tidy colander bags which can be boiled in a flash, drained and are ready to serve.
The consistency and flavor of Success®Boil-In-Bag Rice is superb. I used the Jasmine rice for this recipe which took 8-10 minutes to boil and yields 1 ½ cups per boiling bag (2 bags boiled together and dinner was covered).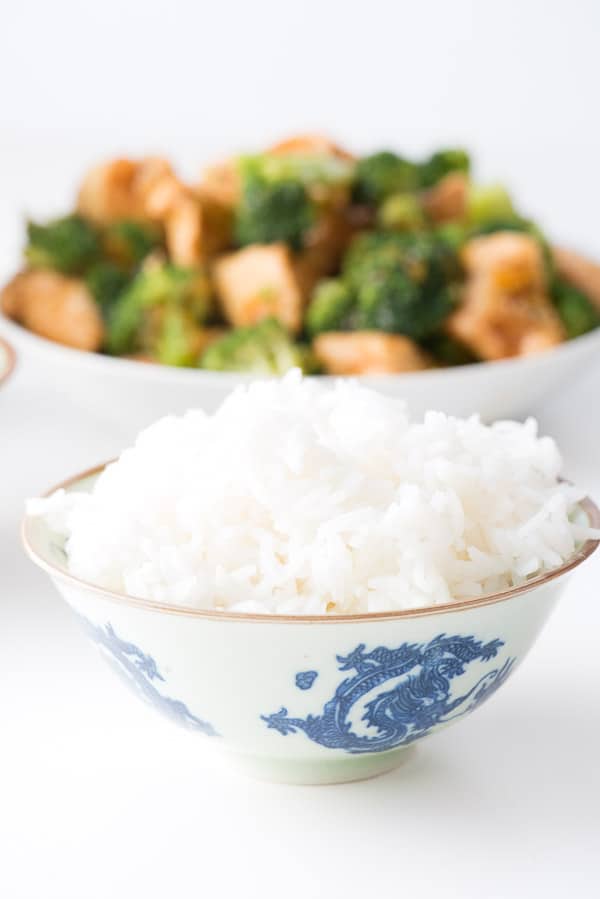 I surprised my family by making this earlier this week and they were thrilled. Having what felt like restaurant takeout at home, and on a school night, was exciting and they loved the recipe (which can easily be made gluten-free with a few substitutions).
Just because we are dining at home doesn't mean it has to be boring either. I made these simple place settings to go with the Express Orange Chicken which really made the meal a memorable moment in our hurry-scurry lives.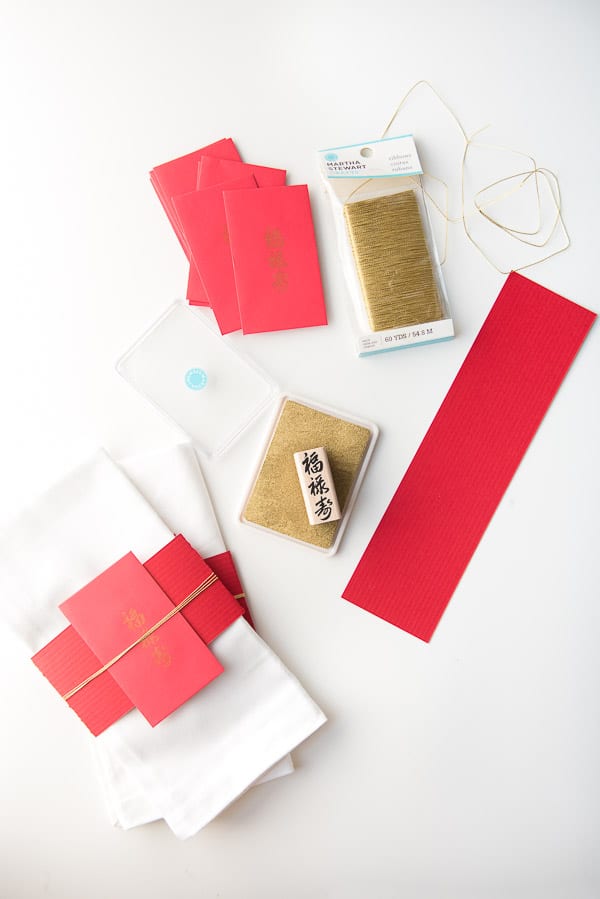 Small red envelopes stamped with Chinese characters are filled with coins for a fun addition to the table. Unexpected touches, even those that are simple, always excite my dinnertime crew! With just a few supplies these napkin decorations are a cinch to create.
Another thing I love about this Express Orange Chicken recipe is that it's easy to double the recipe when having people over for dinner. I usually have the ingredients on hand already, making it a great option to serve something fun without it taking too much time to prepare.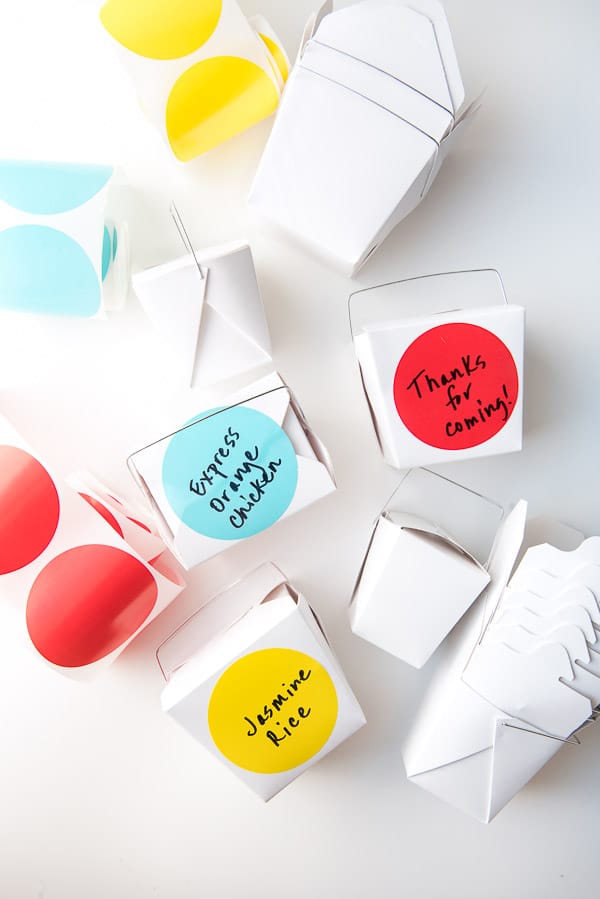 I love to send leftovers home with guests too and packing them up in takeout containers labeled with the contents and a personal note puts a cap on a great evening!
CHINESE ENVELOPE PLACE SETTING
Materials:
Chinese character rubber stamp
Gold Ink Pad
Small Red Envelopes
Napkins
Patterned Paper
Gold Cord
Instructions:
Rubber stamp a red envelope using a gold ink pad.
Fill it with change, and then lay it on a folded napkin wrapped with a band of patterned paper.
Tie in back with gold cord.