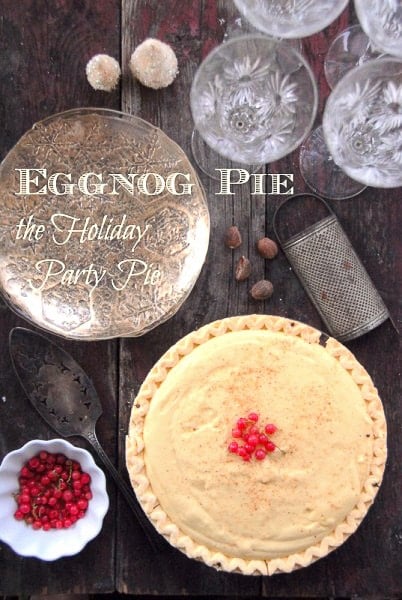 This Eggnog Pie shot to the top of my 'Favorite Holiday Dessert' list with the first bite. No joke. The holidays are earmarked with specific flavors that are only enjoyed at that time of year; eggnog is certainly an anchor for that. The first true taste of the season for me has to be a gently heated mug of eggnog with some rum. Its soul-warming familiarity ushers in the spirit we all so love at this time of year.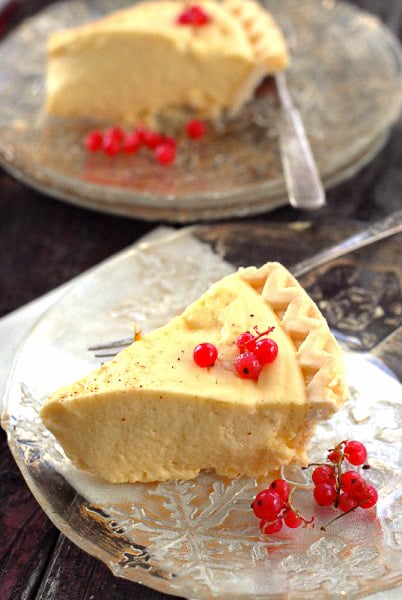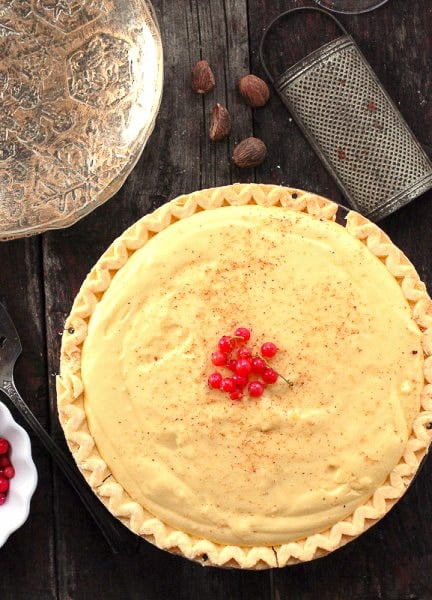 If you like eggnog, you'll love this pie. With a rich custard filling of freshly made eggnog and rum, the pie offers a silky, elegant taste of the season in a new form. The flavors are full and sophisticated, the texture creamy; it tastes like a holiday party. Whether for a one or two, or a large gathering, I feel sure you too will find yourself making this pie more than once!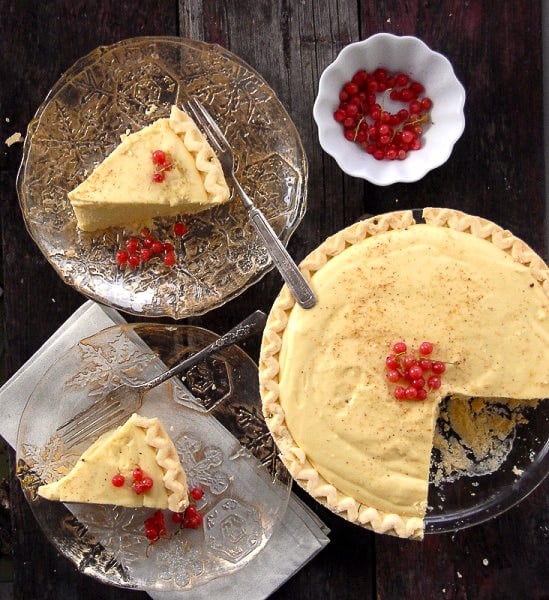 As you enter this last weekend before Christmas, may you be enveloped by the flavors and people you love!
My Favorite Pie Crust recipe
Butter Pie Crust is a perfect choice for this recipe.
It makes a flaky crust and is easy to make.