Compound butter is easy to make and it is a versatile spread. A perfect pairing with Grilled New York Strip Steaks, or spread on baguettes to make garlic toast, this easy herb compound butter recipe will also add fantastic flavor to any savory recipe using butter.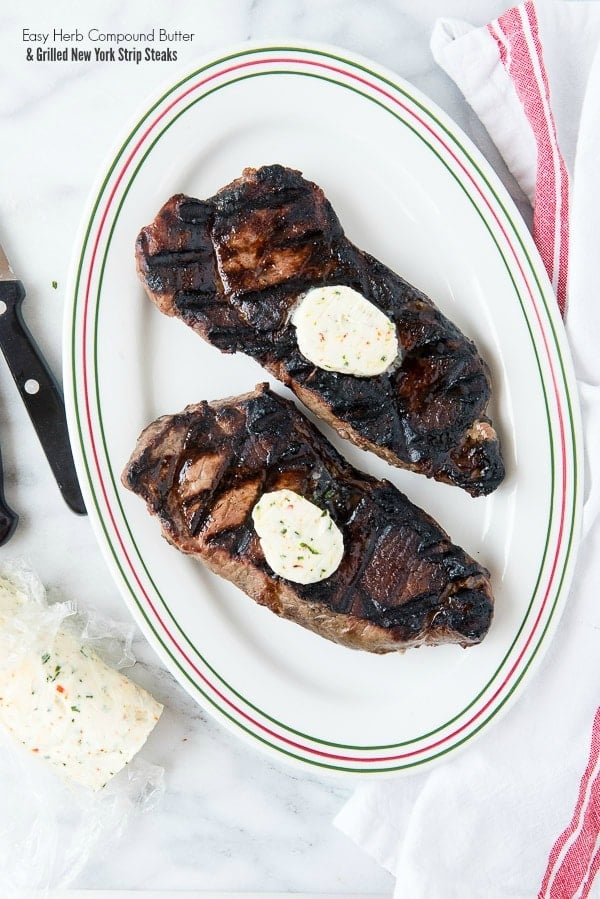 This post is sponsored by Gourmet Garden, purveyor of lightly dried herbs and herb pastes used in the Boulder Locavore kitchen regularly. All opinions are my own.
At this time of year, I would happily grill almost every meal. I was talking to a fellow grilling friend last week and confessed I am never happier than when I reek of smoke and every time I turn my head my hair releases wafts of eau de campfire. I'm sharing a super delicious and easy recipe today that I think you'll love: Easy Herb Compound Butter and Grilled New York Strip Steaks.
What is Compound Butter?
In all honesty I did not know what compound butter was until a few years ago. It's butter that has other ingredients, usually herbs, mixed in. It's very easy to make, and with the right herbs you'll find yourself using it on everything from garlic bread to potatoes and vegetables to grilled meats.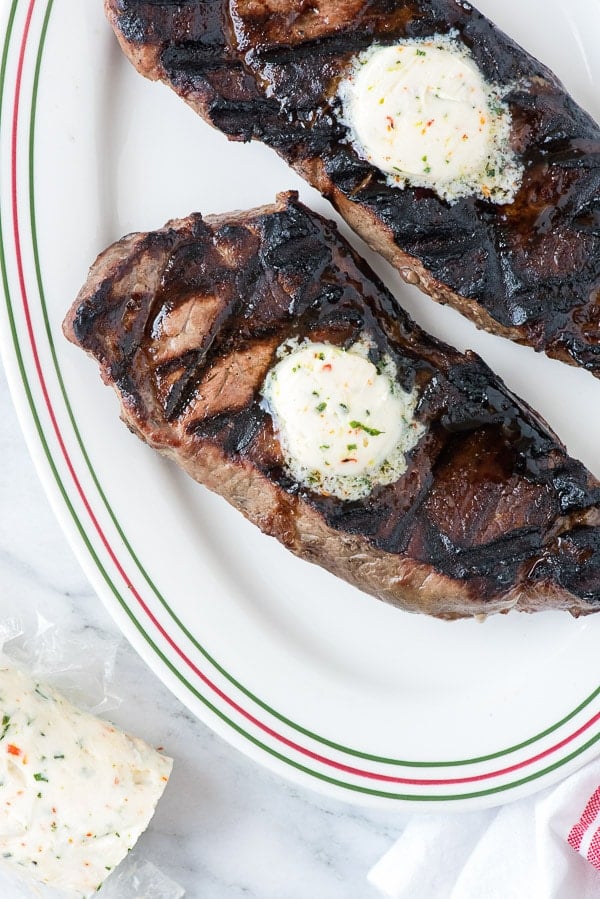 I introduced you to a newer Boulder Locavore partner, Gourmet Garden, a few months ago after attending a Food Stories workshop they held (I was inspired to make a Spicy Thai Lemongrass Ginger Margarita after the trip). They make lightly dried herbs and stir-in herb pastes (which are organic and gluten-free). The lightly dried herbs come in little pots (refer to photo below) which snap together for easy storage and stay fresh for 3 months after they are opened. The stir-in pastes are in squeeze tubes and I now can't imagine cooking without them. My fridge is fully stocked and I use them all the time. Thanks to them the 'prep' for this recipe was measuring them out. Period.
Ingredients in Herb Compound Butter
It's a lot of fun to create compound butters for a specific recipe or a generic blend to have on hand when the mood hits to use them. For this recipe I chose the following herbs:
parsley
chives
chunky garlic and
chili peppers for a hint of spiciness
Adding a pat of compound butter to the top of a freshly grilled steak really enhances the flavor as it soaks in. It does not leave the steak fatty or greasy, but rather moist and fantastic!
You can use fresh herbs from an outdoor or indoor herb garden or buy Garden Gourmet herbs for this compound butter recipe.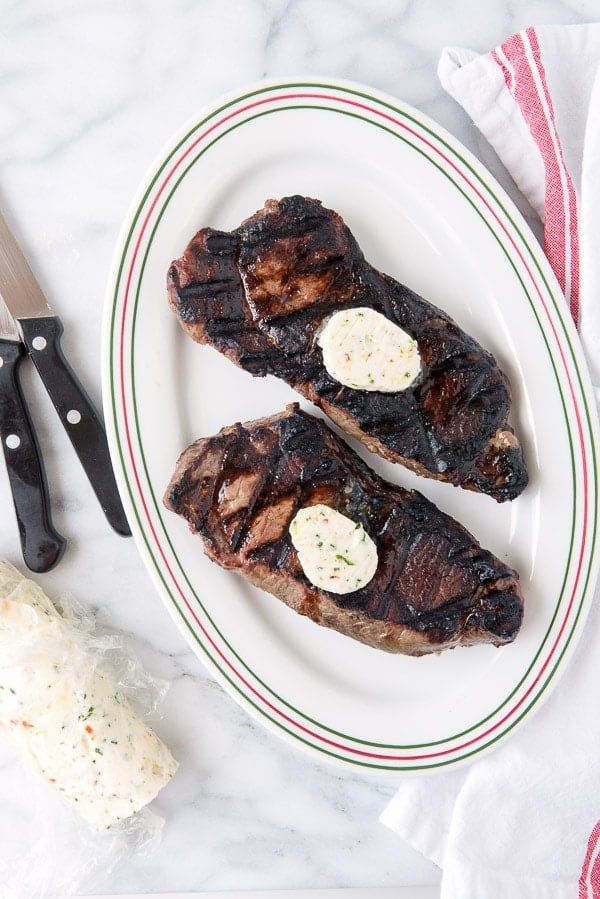 For detailed instructions read this Ultimate Grilling Steaks guide.