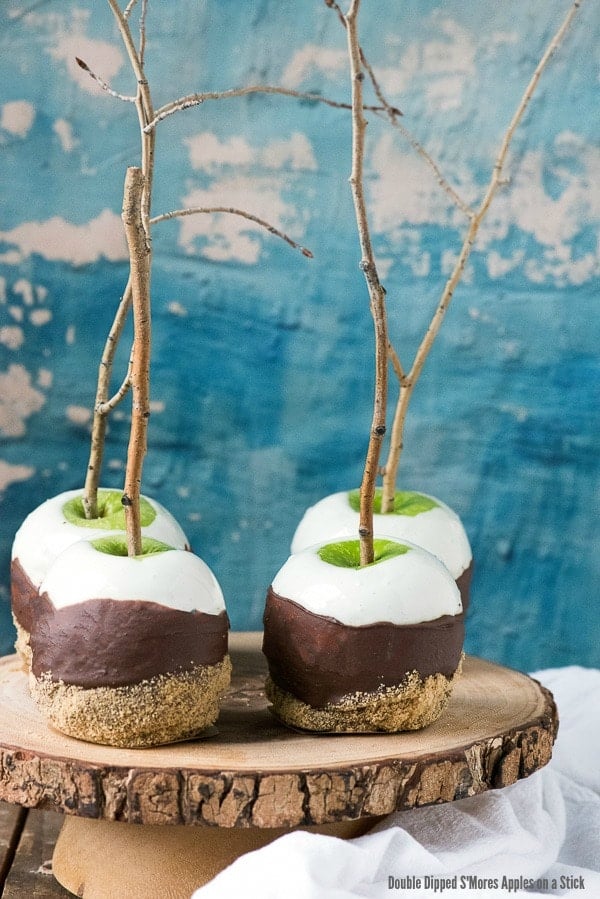 I have always wanted to make candied apples. I love the ruby red sheen of a candied apple especially around Halloween when they seem to be available at stores and recipes become readily available online. I have two fears about candied apples, however: 1) I really don't know how to bite into one, and 2) I'm worried they will pull any fillings out. So really, I think I like the idea of making a candied apple more than I want to eat them.
Before every publication migrated online I had a few magazine subscriptions I really loved. I would tear out recipes that I either found inspiring or which had a beautiful photograph. These have been stashed underneath my bed in a shoe box, and candidly, were forgotten until they popped to mind last week. I had no memory of what was in the box and loved going through them.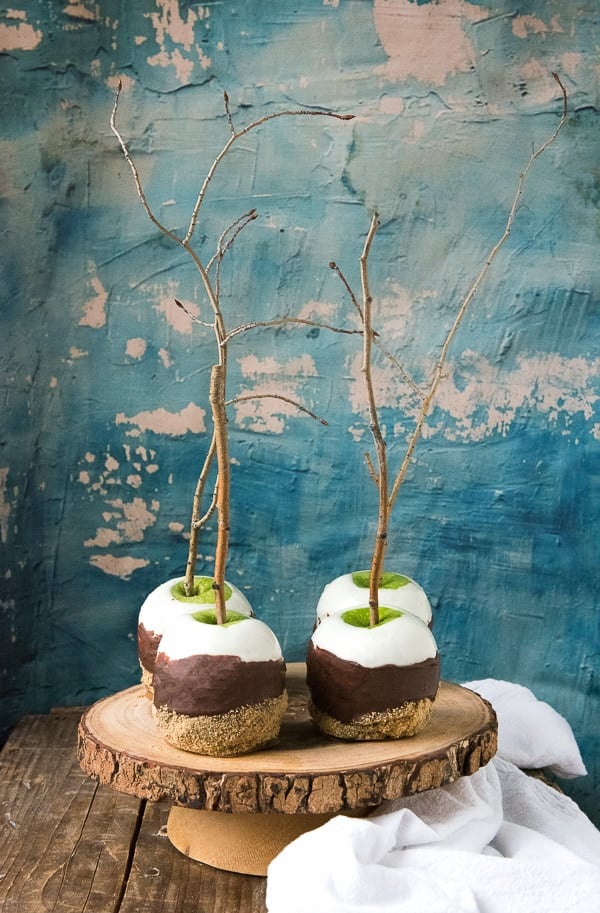 I found a torn page for 'Indulgent Upgrades for Candy Apples' which seemed to interleave directly with my fantasies of making them. There were a few pages, however the one that sparked interest was for a spin on s'mores, just on an apple.
These apples were of course, perfect. Were you to use a level or a chalk line you could not get the line more exact. The division of each portion of each double dipped apple was equidistantly spaced between the exposed creamy white marshmallow, silky chocolate and the graham cracker crumbs. Sitting side by side in the photo the dipped apples also were identical to each other with the layers lining up without flaw.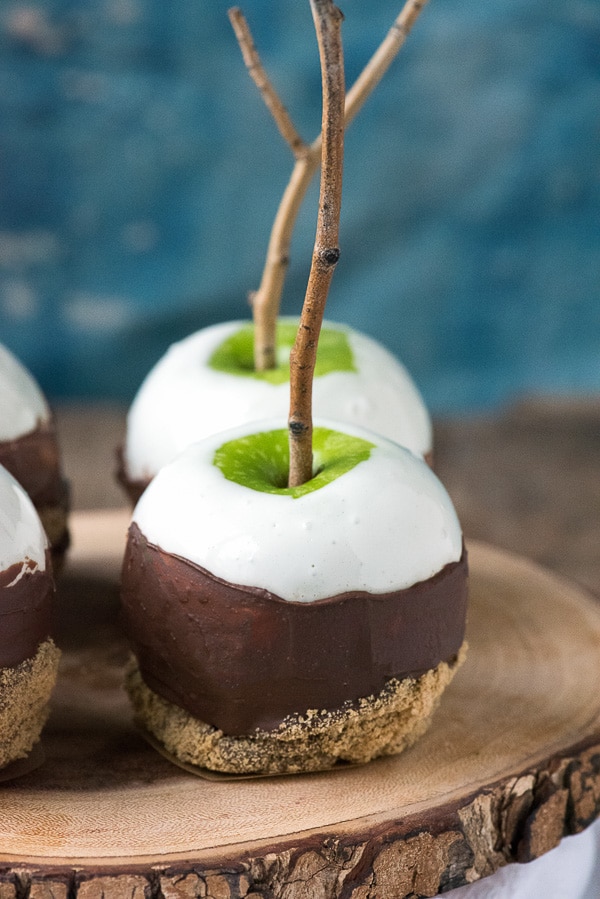 Here's the deal my friends, I make 'real people food'. I make lived-in baked goods; homey and rustic. I just don't think it resides in my DNA to make things that look perfect. They TASTE fantastic which is what I care about and I hope you'll agree. I will add, at the risk of sounding like I'm rationalizing, that I've had people share that when food looks too perfect it's intimidating and they don't want to eat it. True or not, these apples make 'double dipping' a positive and anyone can make them!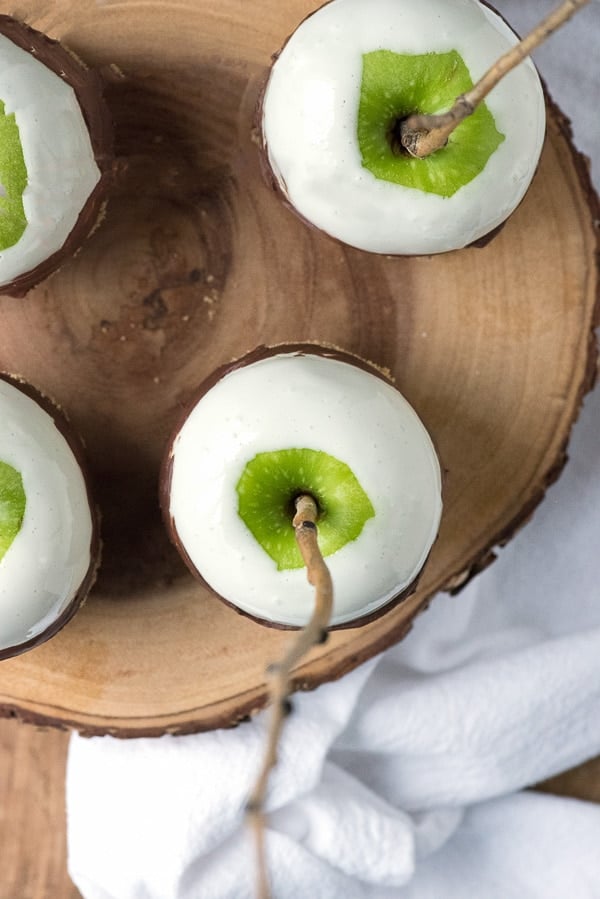 There are a few tips that make this easier:
When dipping the apples in the marshmallow, be sure the melt marshmallow is kept warm. If off the heat too long it will start to set up making the dip-and-swirl more difficult.
When working with marshmallows (cutting them, making them from scratch, etc.), spraying any utensils with non-stick spray makes the difference between successful execution and creating a sloppy mess. It allows shears to easily cut through the marshmallow without any sticking.
Tilting the apple to about a 45 degree angle and swirling or rotating it makes the coating go much more quickly and successfully.
These are easy and fun to make. It would be a great project for kids with some help from parents and they are done in less than an hour (with most of that time used for the two setting up periods).