Please excuse my crass starting reflection.

It is, admittedly, something that has been on my mind.

Being a writer has great satisfaction and reward though not necessarily in the arena of one's bum fitness.

My muse pays no regard to the timing of yoga classes let alone forays into exotic practices like Zhumba.
I've concluded as much as I do not personally subscribe to making New Year's Resolutions, my English bulldog, Lola, and I will begin to take a daily 'blog walk' in the New Year. Lola is my perfect partner being a total anti-Boulder dog. She'll never do a triathlon, have her own doggie backpack (to tote her own water, dog treats and bags for 'refuse', if you catch my drift), and she grows weary after 4 blocks. Though she'll rise to the occasion as will I, she's equally happy napping on her dog bed all day (as would I be).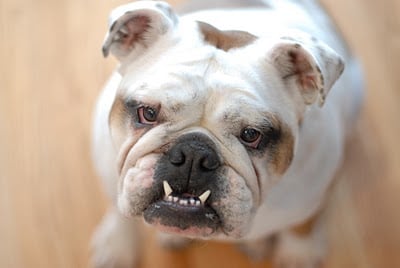 The reason I do not like New Year's Resolutions is they seems so inorganic. If you wanted to go to the gym or lose 20 pounds, why not decide to do so on April 23? Or October 14? It seems a compulsory exercise born of social conformance rather than of genuine goal setting.
Having said this I DO appreciate selecting a point in time for longer range personal planning. I suppose January 1 is as good a time as any. My friend Robyn O'Brien, author of The Unhealthy Truth: How Our Food Is Making Us Sick and What We Can Do About It, offers lots of insight in her very educational book about our food system and its role in food allergies (mainly focused on allergies in kids but applies to all). One of her best pieces of advice I believe applies to any personal change, which is to 'just change one thing'. Don't make it overwhelming for yourself; start small.
With an eye toward realistic and beneficial food resolutions for the upcoming year, I would challenge you this New Year to consider this with regard to eating more local food for 2011! There are many simple ways to start.

1.
Sign Up for a CSA (Community Supported Agriculture) share.

Unless you are in a temperate region, most farms begin their CSA programs around June with sign ups before that.

This is a great time of year to research local farms, what their offerings are, where/when you'd pick up and the cost.

Generally you sign up for a specific size share which denotes the volume you'd expect to receive weekly during the growing season (generally estimated by the number of people it would feed).

A CSA affords you automatic 'eating local' and enjoying what the seasons have to offer.

I personally find it a thrill to discover what each week holds.

I appreciate the chance to learn new vegetables and how to prepare them.

If you need help finding CSA farms in your area,

www.localharvest.org

lists many local resources.
2.
Start a home garden.
This is the perfect time to plan a garden for this spring and summer.

You have a few months to prepare a space, research what types of vegetables would be best for your region and garden location.

I generally start seeds indoors in Colorado around April 1 and have the warm weather plants ready to go into the ground as soon as Mother Nature assures us there is no more snow (local rule is 'not before Mother's Day').

Many plants can be started by seed in the ground so don't be daunted by the 'starting indoors part'.

It's more important you dive in and give it a go on whatever scale you feel you can manage!

Don't rule out container gardening either!

Almost all produce can be grown successfully in containers.
Some of my favorite seed resources: Seed Savers Exchange, Park Seeds, Botanical Interests (Colorado based) and Monticello (this was a fun find to grow species cultivated by Thomas Jefferson himself in the 1800's). I also found this extensive list of various seed companies (click here).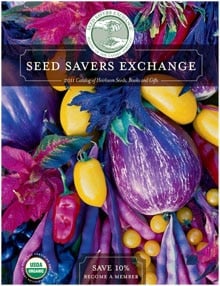 3.
Shop your Farmer's Market.
Next best thing to a CSA.

Show support for your local farms and food artisans by shopping your nearest market when in season.

You are spending your dollar in your local economy as well as ensuring you are getting your food at its peak of freshness and nutritional robustness.

In Colorado they are usually open from April with the first micro greens through early November.

To find your nearest Farmer's Market, use the widget on the right side of my blog to insert your zip code.

Also

www.localharvest.org

list markets.
If you area Colorado resident, investigate Local Sustainablity by selecting this link or the button on the side of my blog. It's a great grass roots organization providing information and education to those interested in local, sustainable food sources, practices and policy decisions. Their information is not just for Coloradoans either. Check them out; they have some great resources!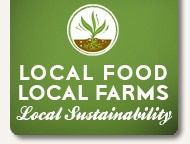 4.
Ask Questions.
Even if you feel these ideas are not for you, check the origin of products when at the conventional grocery store and purchase accordingly.

More and more stores are listing the source of their produce or at least calling out when it's local knowing that has become a selling point.

Never be afraid to chit chat with your produce man, the butcher, the general grocery representative (or restaurant wait staff for that matter).

Chances are they will be delighted to speak about their expertise and the origin of their goods.

Most people never ask.
5.
Advanced Course:

Learn to can, freeze, dehydrate or root cellar local produce.
When I went 'full locavore' for my year of trying to over-winter in Colorado I employed all these methods and am totally self- taught.

I really wanted to ensure eating the meats and vegetables only from my region.

Not knowing how to anticipate my needs I froze vegetables and fruit at the peak of their ripeness (also makes it more affordable to do so), canned a lot of jams, tomato sauce and relishes, dehydrated fruits and vegetables and did set up a root cellar of sorts.

All these methods allow you to invest in your local farm economy and enjoy the proceeds even in the off growing season.