Simple ingredients blend together to make a thick, luscious Curried Roasted Carrot Ginger soup. Spicy and warming, it's the perfect soup for any chilly day!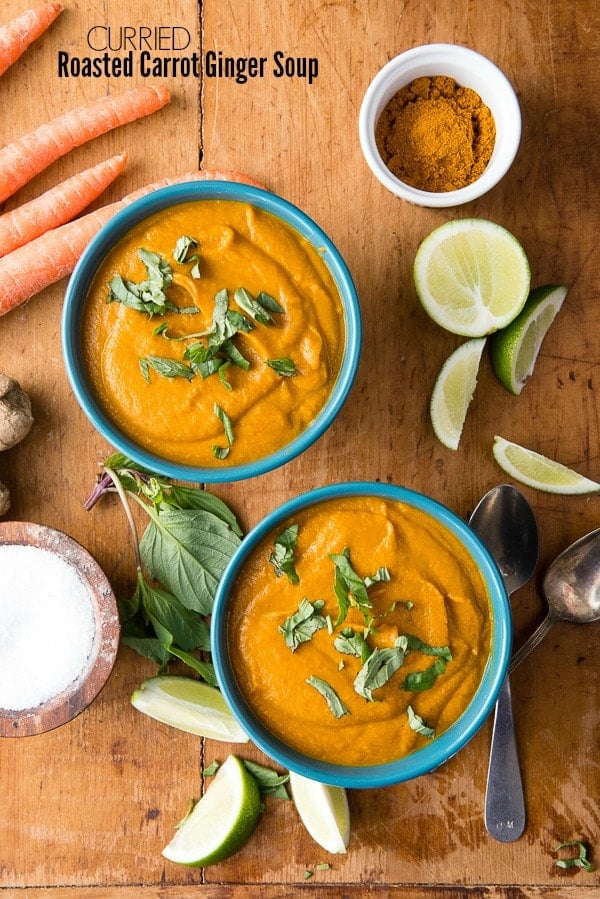 This delicious recipe sponsored by White Wave Foods. All opinions are my own.
It's mid-January; how are those New Year's resolutions going? I learned a long time ago that creating longer term realistic goals is a much better path to success for me than 'lose 10 pounds by February 1′ or 'go to the gym every single day'. I just can't stick with aggressive goals that are unrealistic no matter how badly I want the end result.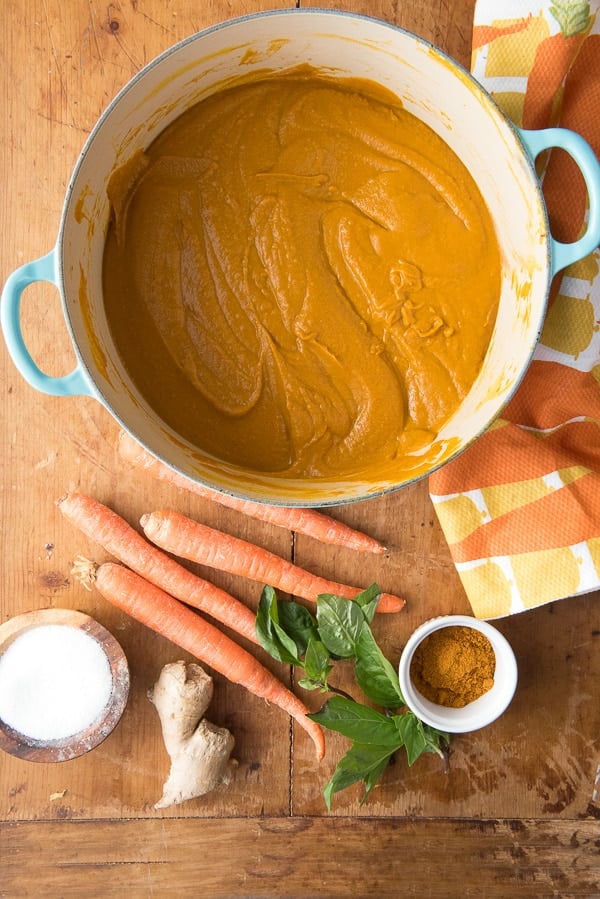 This year I really want to work on creating more plant-friendly recipes that are out of my box. I want to incorporate them into our family dining plans in a way that takes less thinking. I can be a creature of habit and my go-to recipes when I'm not feeling inspired are often the same. Stretching my recipe repertoire to include plant-based proteins too is a key goal.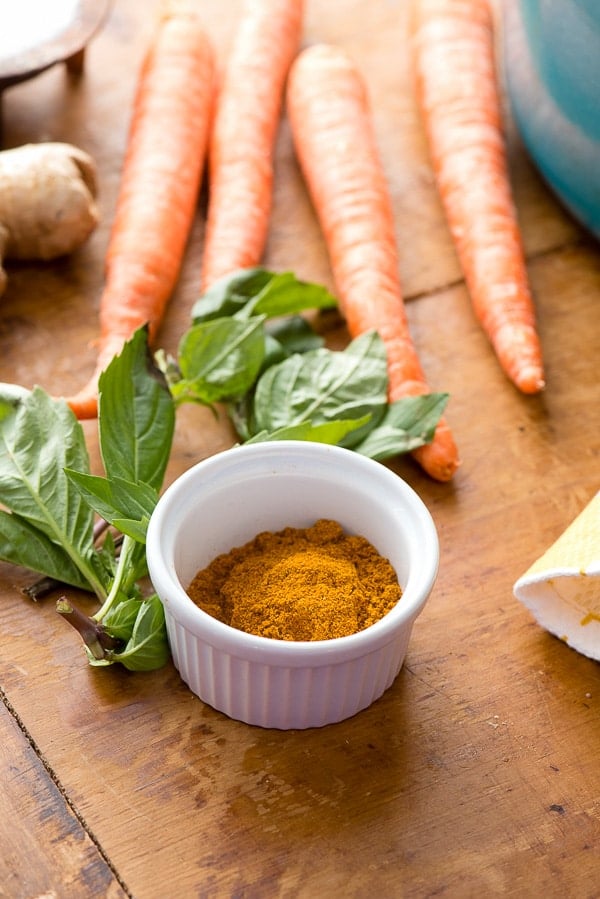 We eat almost all organically and prioritize organic ingredients when shopping. I have learned where to find the best organic options (not just for produce) and at the best prices. Ultimately, I want the best quality AND the best price, don't you? AND I don't want to go to multiple stores if I can avoid it. I simply don't have the time.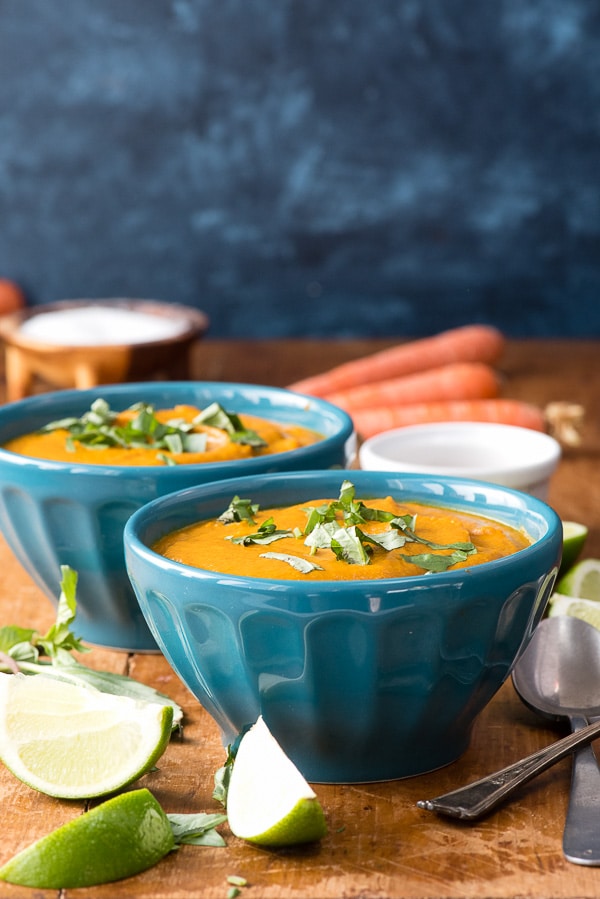 One of my sure bet stores in King Soopers (our local Kroger brand store). They carry organic ingredients with their Simple Truth brand but they also have a dedicated Natural Foods Department. Being gluten-free it's my first stop for all the fundamentals we use. I also know I can find quality bulk ingredients and staples I need (for instance the vegetable broth and olive oil I used in today's recipe were there).
You know that experience when you go to a new grocery store and it's like landing on a different planet? Nothing is in the same place as other stores? What I love about the Kroger/King Soopers Natural Foods Department is that it is clearly identified with dark hardwood flooring, different shelving than the rest of the store that feels like shopping at a cozy neighborhood market. It makes it easy when visiting new Kroger stores to know where to find what I want.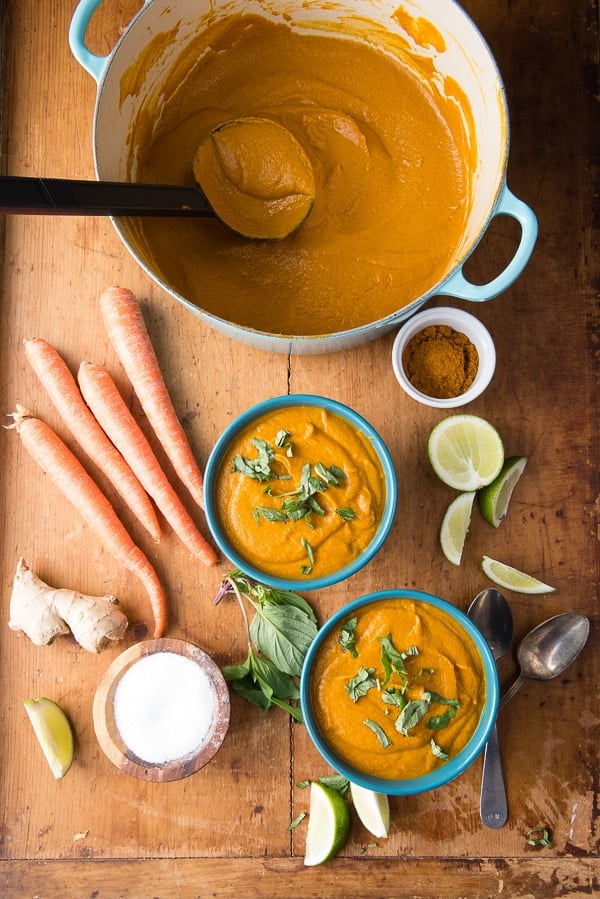 Thanks to a recent big snow storm I was inspired to make a hearty soup. The kind that takes the chill out of that day. I decided to make a Curried Roasted Carrot Ginger Soup that is vegan. If you aren't vegan that word might scare you. Maybe you think you won't like it. Maybe you think it won't taste good. Maybe you think it won't be filling enough if it is only plants!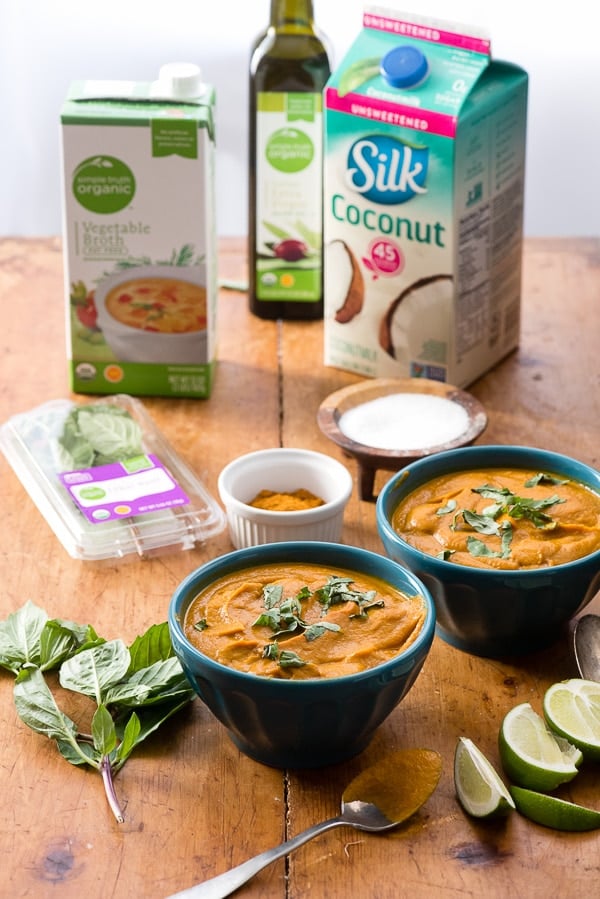 A trick I learned a long time ago is that big flavor goes a long way to make food satisfying. This Curried Roasted Carrot Ginger Soup is thick and filling with a creamy texture. The curry and ginger make for a spicy, bold flavor palette, one that is warming too. It's a fantastic way to get more vegetables into your diet (anyone have that on their New Year's resolution list?!). And who can resist this color?!
This spicy, warming Curried Roasted Carrot Ginger soup recipe is a winter favorite. You'd never guess this thick comforting soup is also dairy-free and vegan too (as well as gluten-free).