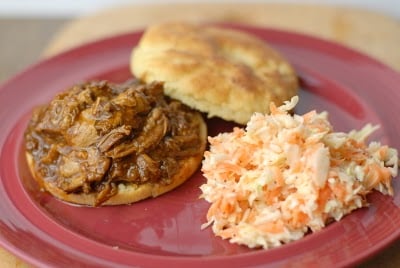 This meal began from the necessity of producing some pulled pork for a special recipe I'll be posting tomorrow. In the process of making it, I felt it was too effortless and delicious not to pass along! Plus who does not want a flavorful crock pot recipe that provides ease of meal preparation but does not bring the 1970's back to the kitchen? Me, for one.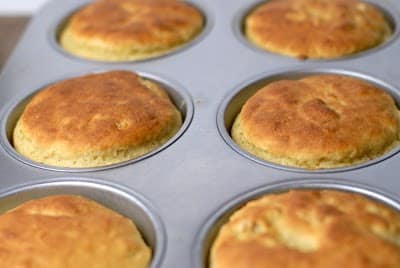 I baked gluten-free hamburger buns for our sandwiches but Kaiser rolls make a perfect match for this luscious pulled pork too.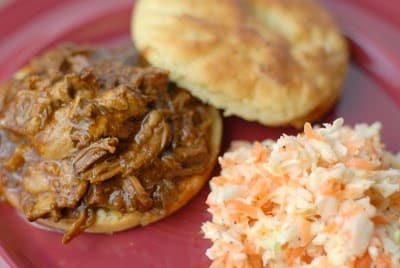 I hesitate to even call this a recipe feeling that is too sophisticated a term for what it is! 'Delicious' is what it is so maybe it does not matter how simple it is to assemble. I used cabbage and carrots from my winter CSA. I also love adding purple cabbage with the green for both flavor and color but did not have any on hand. You can make this even faster if you wish to purchase a bag of cole slaw greens as your base.