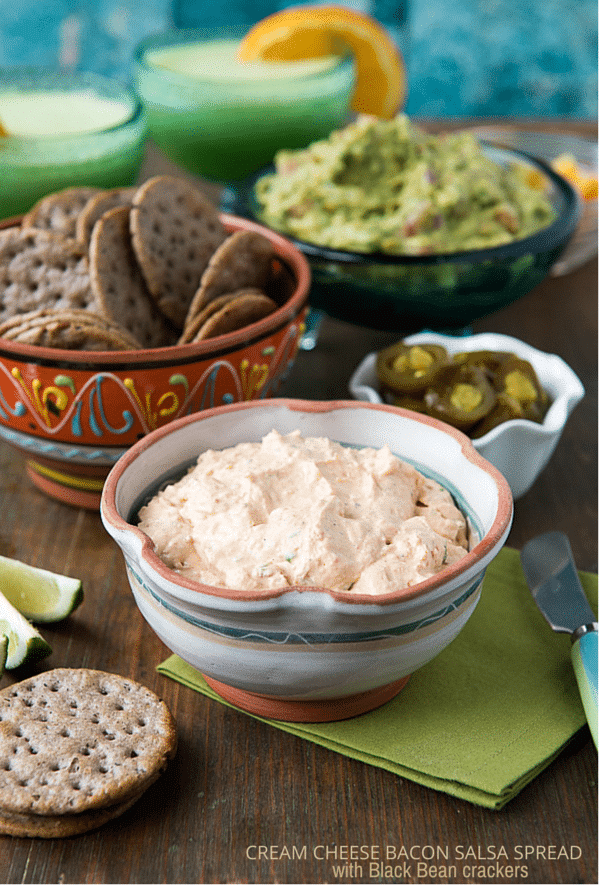 This post is sponsored by Breton crackers. All opinions are my own.
Can I make a confession? Despite loving great food, if I could eat cheese, crackers and a glass of wine for dinner, I'd be a happy camper. My earliest memories of crackers were at adult parties. Reserved exclusively for the adults with fancy spreads or topped with tidy slices of cheese while the kids were dismissed downstairs with an alternative non-memorable snack. Crackers seemed like 'fancy food', not to be eaten outside of an 'occasion'.
Times have changed and the world of crackers has exploded offering almost every flavor, ingredient, imported, raw; you name it and you most likely can find it. Being gluten free has narrowed the cracker playing field for my kids (who are also gluten free) and me however. Not all crackers are available in a gluten-free equivalent. It can be a bit of a Goldilocks experimentation as well. Some are too hard, some are too soft and we are always on the hunt for the one that is 'just right' with great flavor, quality ingredients and good consistency.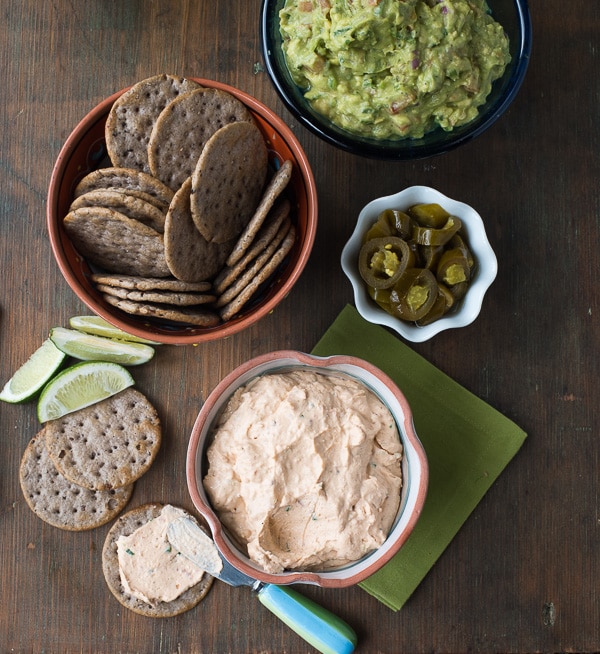 Despite still personally having a residual mindset of crackers being for an occasion or deliberate recipe, in my house that is not so for my kids. I realized recently I will buy a box of crackers with a recipe in mind and most often they are gobbled up before my recipe hits the table. For my son especially, they go to school in his lunch and are an after school snack replacing chips of any sort since he has braces. We were very excited to try a new gluten-free cracker from Breton. I loved Breton crackers before becoming gluten-free for the ample size and great flavor but waved good bye when gluten was no longer in the picture.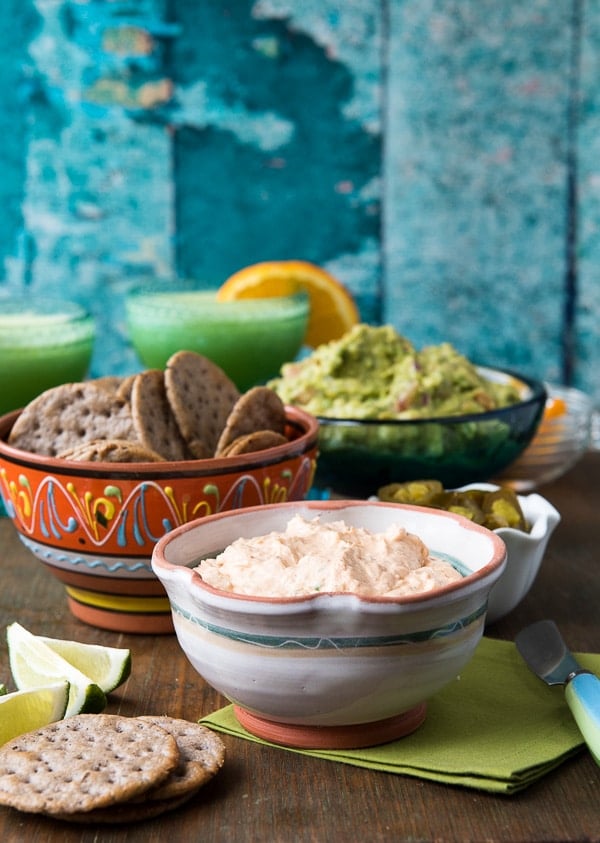 Fortunately I had multiple boxes of the newly discovered crackers on hand as they began to quickly disappear as soon as the cellophane wrapper was opened! They are completely flavorful and satisfying on their own though I was determined to whip up something to serve with the Black Bean with Onion and Garlic crackers for our Cinco de Mayo celebration! I personally was delighted to have discovered an option that is a perfect pairing for Mexican food. The crackers have a wonderful natural flavor of black beans, onion, and garlic without being overpowering, a great texture, no artificial colors or flavors, as well as 2 grams each of protein and fiber in a serving (something that can be lacking in gluten-free crackers and baked goods).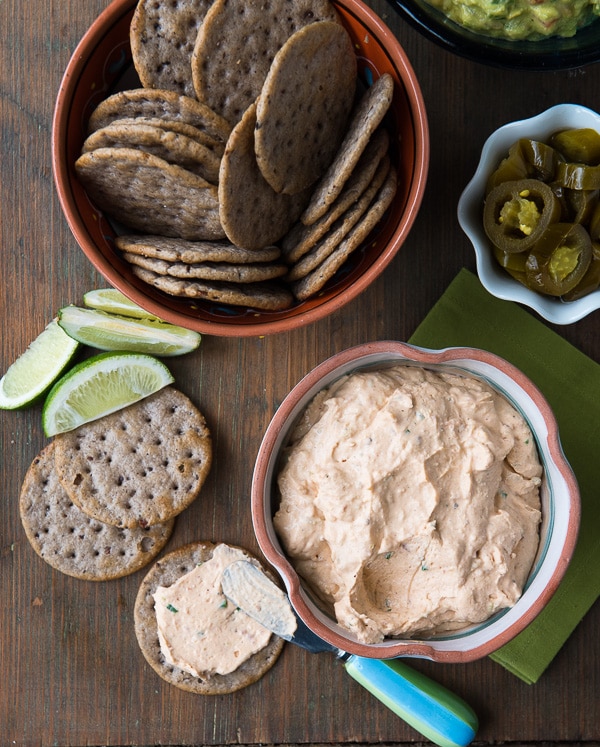 Entertaining can be overwhelming especially if time is short. I'm a firm believer in having a battery of proven recipes on the ready so I can enjoy my company while they are visiting, or make something quick to give any day a party-feel. This Cream Cheese Bacon Salsa Spread could not be easier. Other than cooking the bacon, everything is put into the food processor or blender and turned into a creamy spread. It can be made ahead of time or minutes before serving. If you like things spicy (I do) the type and heat level of the salsa you add will keep that under control or pump it! The flavors are a perfect match with the Bretons Black Bean crackers as well. Fortunately I hid a few boxes before they were devoured to celebrate with the spread too!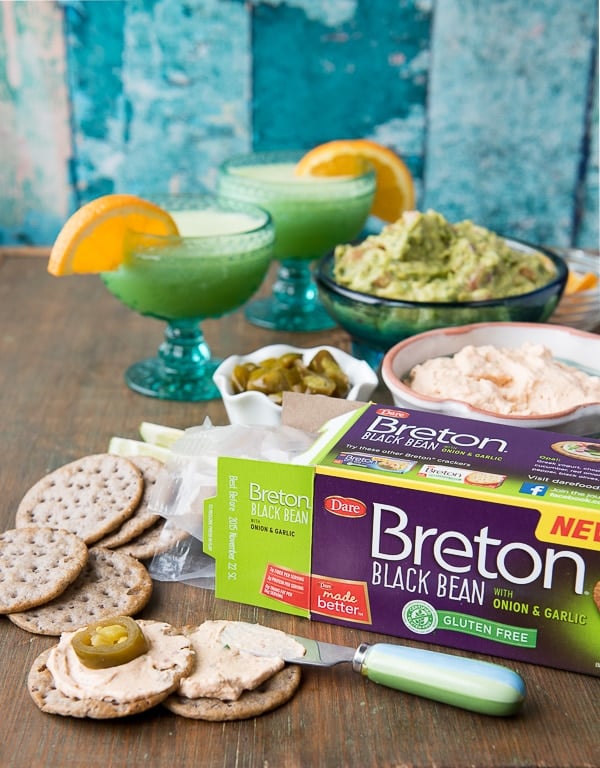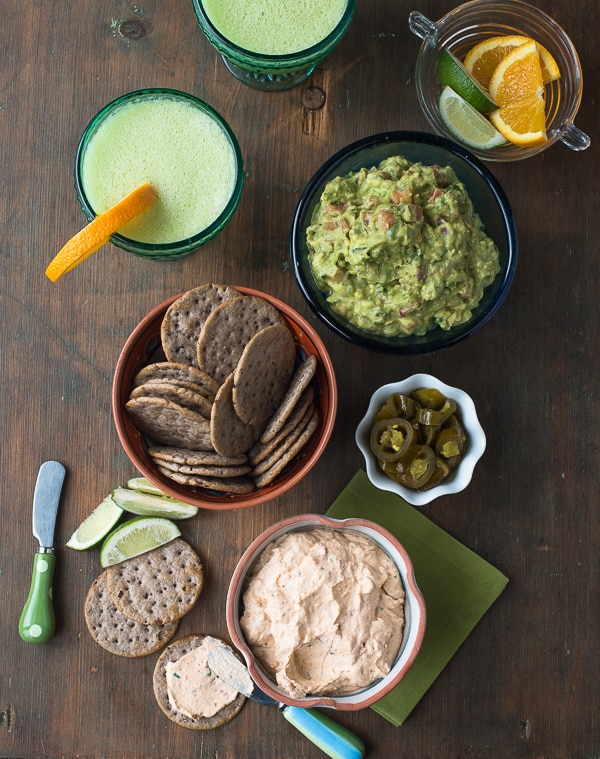 This post was sponsored via Clever Girls and the content and opinions expressed here are all my own.