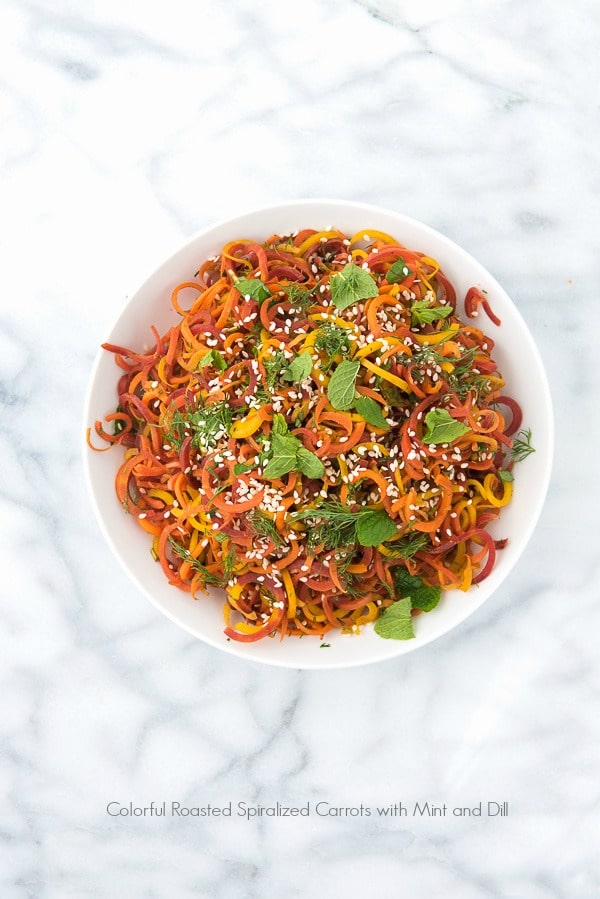 Spring seems to have sprung with buds on trees, daffodils popping up and new foods appearing at grocery stores. Farmer's Markets are quickly starting up in areas with more seasonal climates (unlike California which enjoys them all year round!). I personally feel a surge of energy when the season changes. Something about more light filling my house that makes it impossible to sit still for me. I want to start planning my summer food garden, clean my house, get outdoors and cook light, flavorful foods.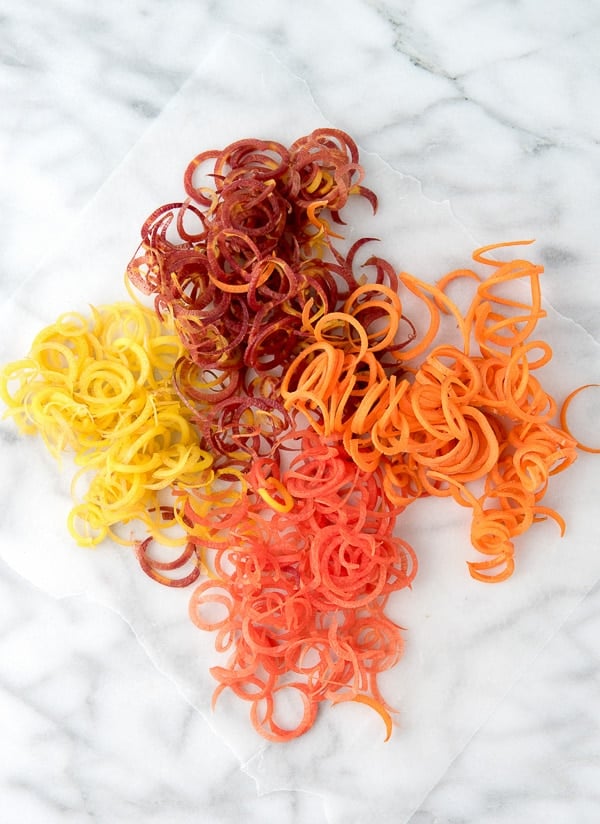 The emergence of colorful foods after winter always get my attention. With an eye toward Easter meals, I love the idea of a light carrot dish featuring fresh herbs. Loving anything spiralized for the unique presentation, ease of preparation, healthy and quick cooking, made it a clear choice to transform some beautiful colorful carrots into an easy Spiralized Roast Carrots with Mint and Dill recipe. The carrots are roasted for about 5 minutes allowing their natural sweetness to emerge still leaving them with a nice texture as well (not mushy!).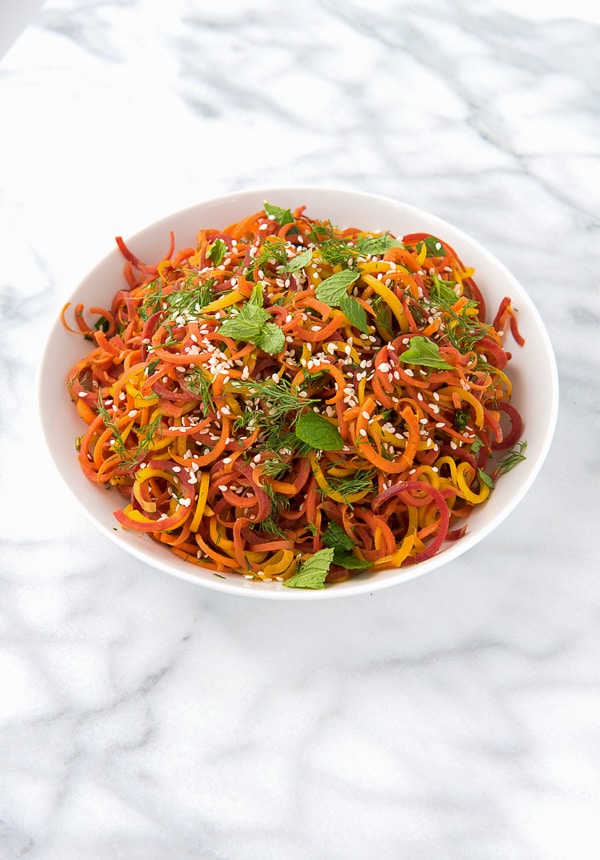 I'm noticing at my favorite local markets that bags of each full size and baby carrots are becoming available in assorted carrot varieties. Dragon Carrots are one of my favorites. They are a deep purple tone and once cut, they surprise with a bright yellow core sometimes ringed with orange. They add a beautiful touch to a meal and I find the intrigue prompts kids to eat more of them too!
This recipe may be made with traditional orange carrots and will be equally delicious! I used a combination of Dragon Carrots, coral-colored carrots, yellow carrots and traditional orange carrots to keep the dish a bright focus on the dining table.