Chocolate Mint Truffle Cookies are a perfect holiday baking cookie. Rich flavors, crunchy exterior with a chewy center. Easy enough for kids to make and something Santa will love!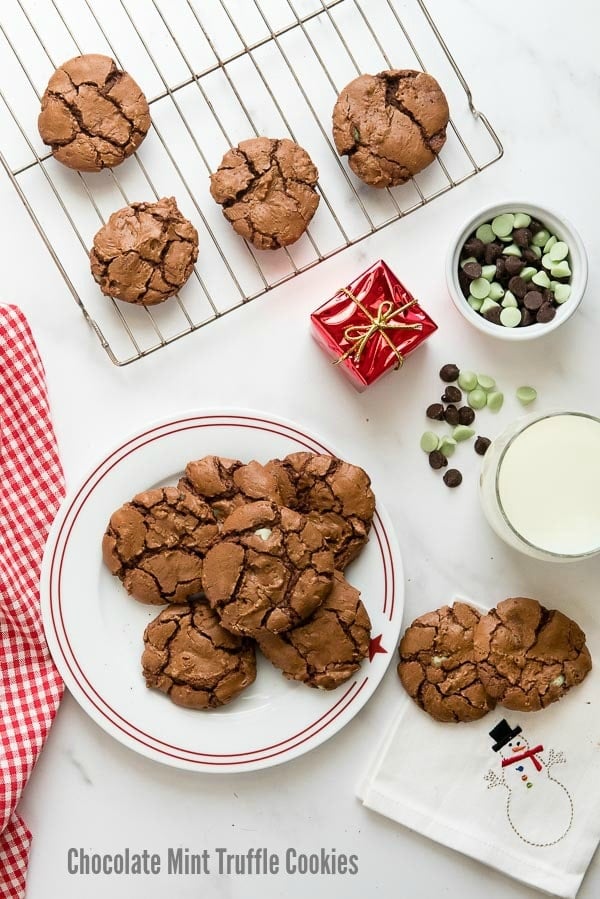 Usually I'm running behind myself to keep up with the current holiday. This year I've been trying to hold back on getting my Christmas on.
I watched my first holiday movie of the season in early November (shhhh) and am starting holiday baking with these Chocolate Mint Truffle Cookies.
Make a holiday cookie platter with Stained Glass Cookies!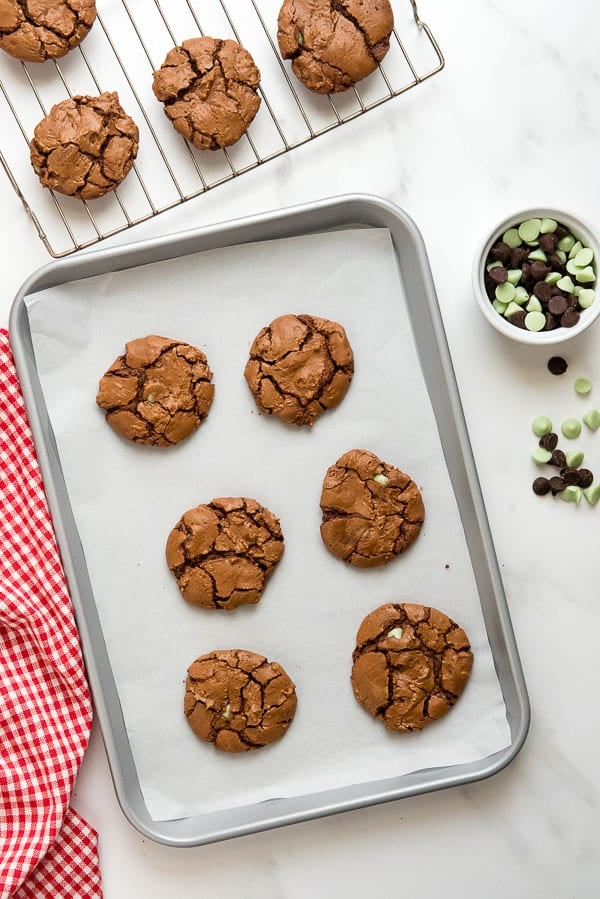 Do you love a chewy cookie or a crisp cookie? Cookie consistency is a very personal preference. One of the perfect qualities of Chocolate Mint Truffle Cookies is they have both rolled into one. The exterior is crisp and crackled, while the interior is chewy and fudgy. The secret to the fantastic truffle-like consistency is melted chocolate! A bit of flour is combined with melted chocolate chips for an irresistible flavor and bite.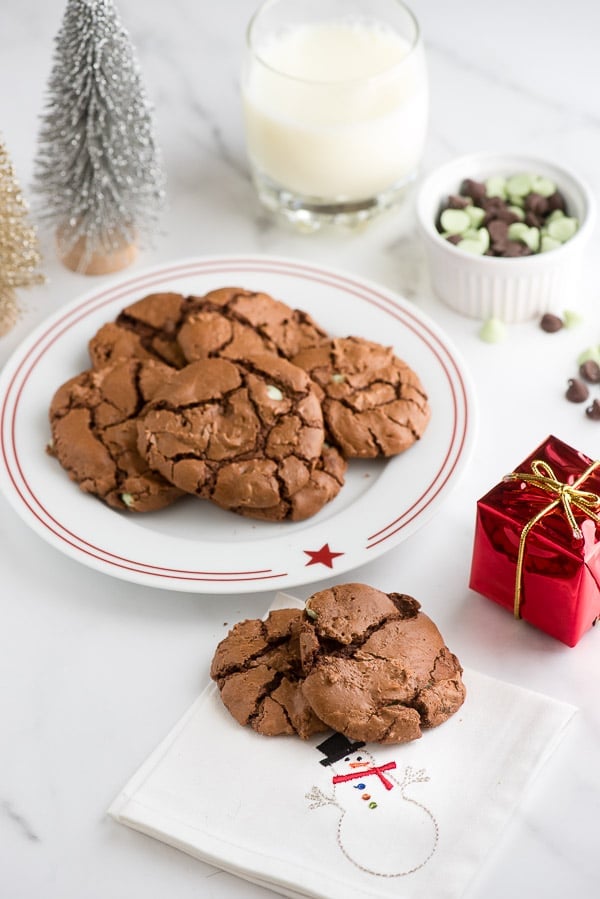 The rich, wonderful chocolate mint flavor of Chocolate Mint Truffle Cookies feels like the holiday season to me. I'm not sure if it's the flavor, perfect consistency or that they are SO easy to make that makes them a favorite holiday cookie for me. Do you have kids who love to bake cookies? Or maybe you don't have much time or baking scares you? These are a great cookie to make.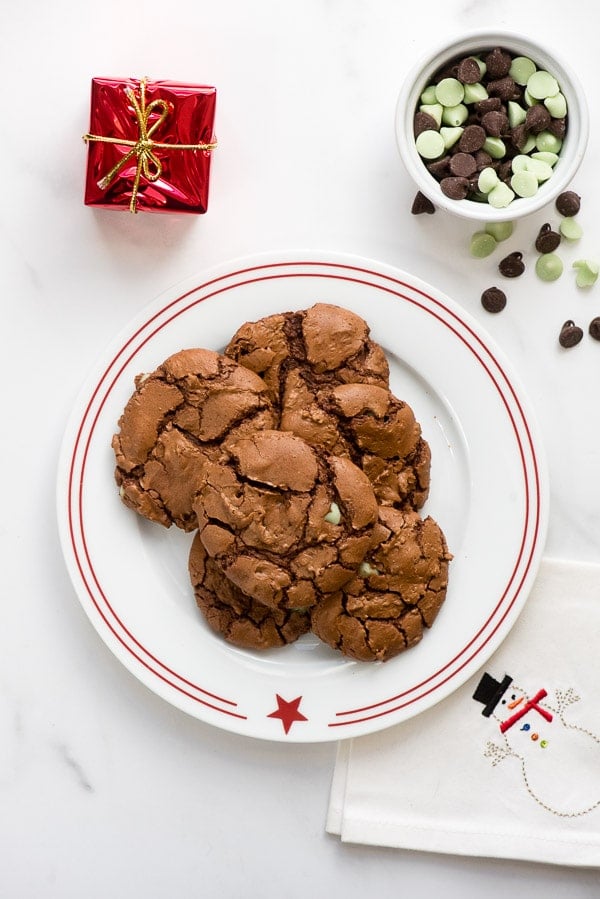 How to make Chocolate Mint Truffle Cookies: