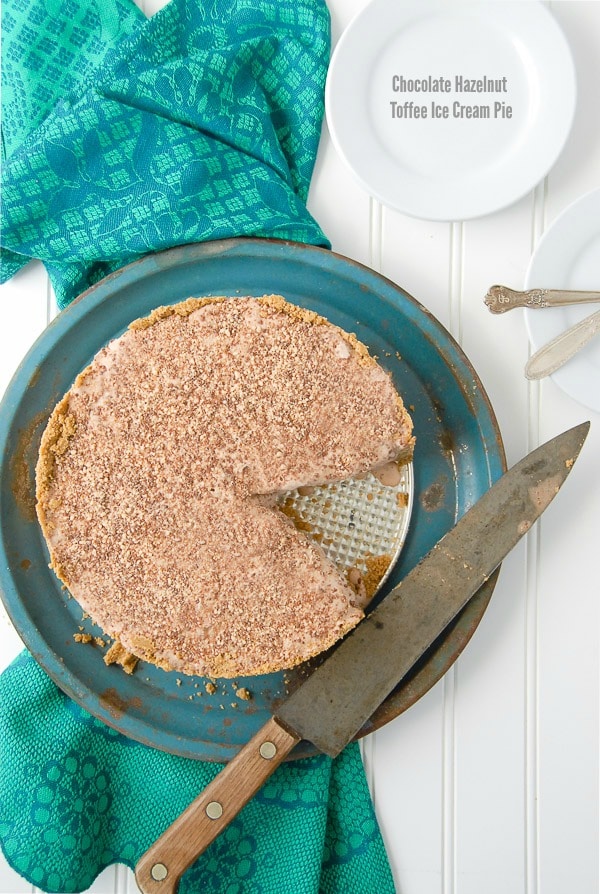 When I was growing up vanilla was my all time favorite ice cream flavor. Maybe that seems boring but I think sometimes it's the more simple flavors and recipes that allow really great quality food to be more easily identified. My second favorite flavor was Butter Brickle and I share that with trepidation knowing there are a crop of younger diners who have no idea what Butter Brickle even is.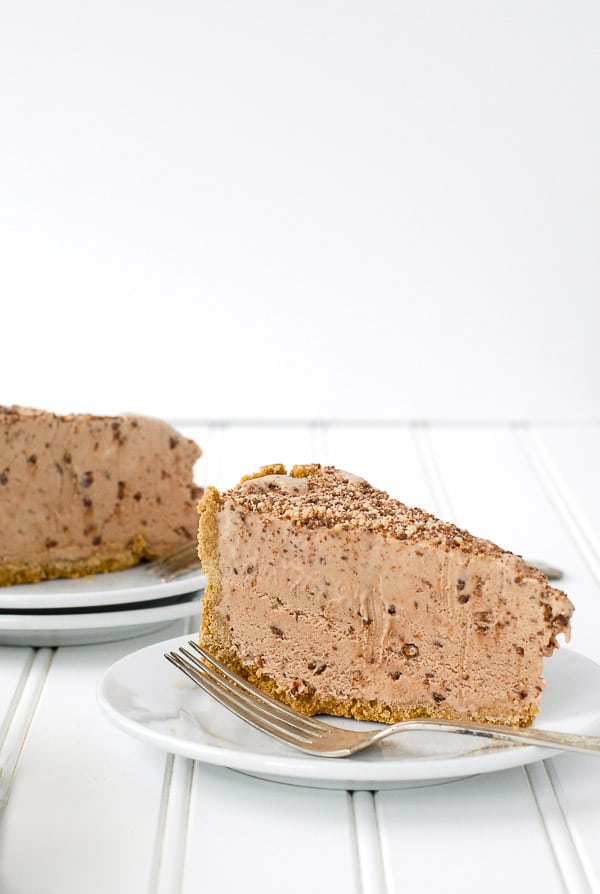 Butter Brickle was originally developed in the 1920's and was a combination of vanilla ice cream with bits of buttery toffee bits mixed in. The flavor was trademarked and licensed, passing from the original Fenn Brothers Ice Cream and Candy Company to the manufacturers of the Heath Bar in the 1970's and ultimately to the Hershey company the mid 1990's who still manufactures 'Bits of Toffee' for baking. Butter Brickle ice cream can be occasionally found, made by remaining companies who have licensed the use of the name.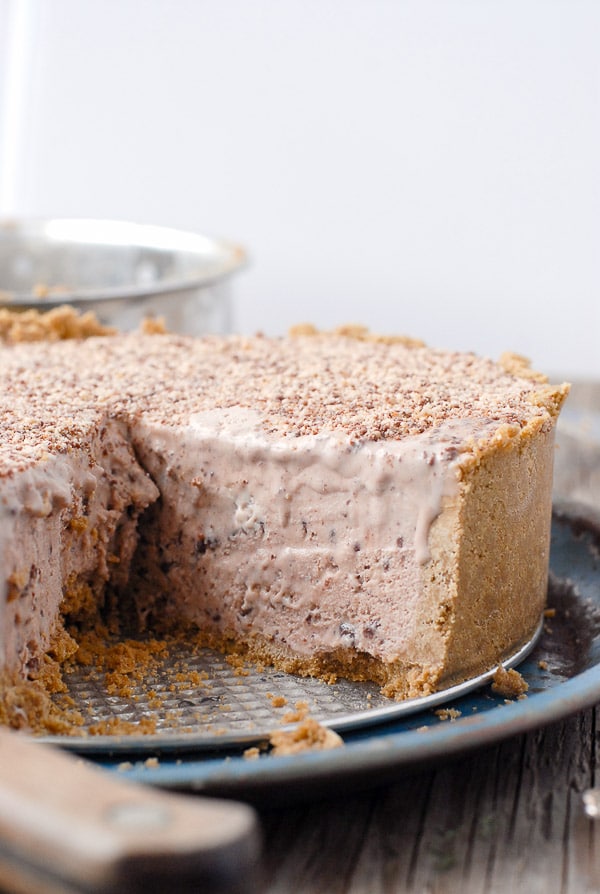 Last week I decided to make an ice cream pie in the spirit of Butter Brickle using Heath Bars, vanilla ice cream and a new organic hazelnut chocolate spread I'd just tried. Ice cream pies have to be one of the easiest desserts to make. With a graham cracker crust, gone is the worry over making a great traditional pie crust. There is no rolling out of dough; the graham cracker crust is pushed into place and frozen. The ice cream center is mixed together with softened ice cream and refrozen. Easy peasy.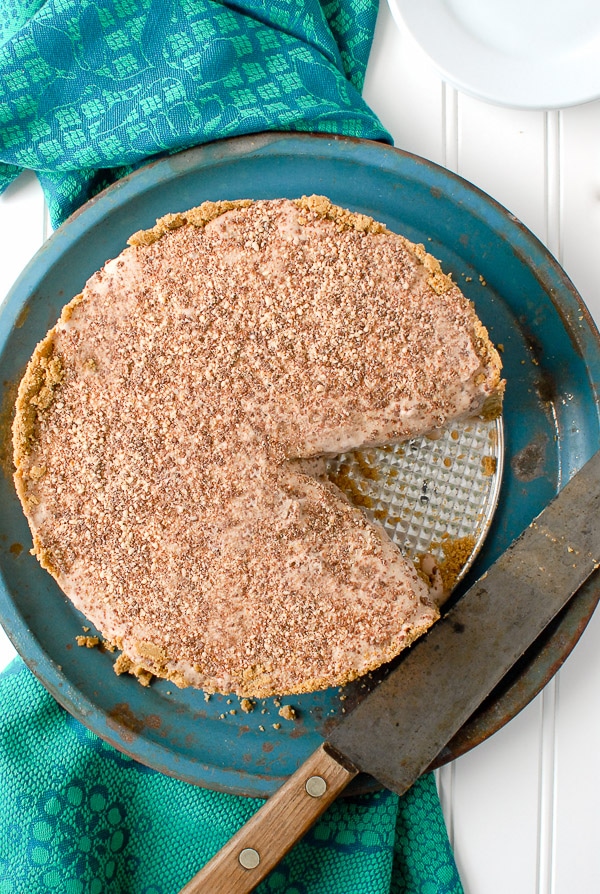 This pie was a complete win. So much so that when my birthday landed three days after making it I requested no cake and to just have more of the ice cream pie. The flavors of hazelnut, chocolate and the light buttery toffee crunch blend perfectly for a rich, creamy slice of heaven. It does not overwhelm with richness but rather provide a 'just right' bite. It can be made ahead and keeps well in the freezer for a week (covered) so is great for groups as well.